The Way to Paradise Telemundo cast (with pictures), songs, full story, teasers, episodes
Life is not always fair, and The Way to Paradise Telemundo series has a better way of telling us that. The series not only mirrors the risks of artificial beauty but also brings out the dangers that come with greed for money. All those endless struggles around beauty and money are what make this telenovela favourite.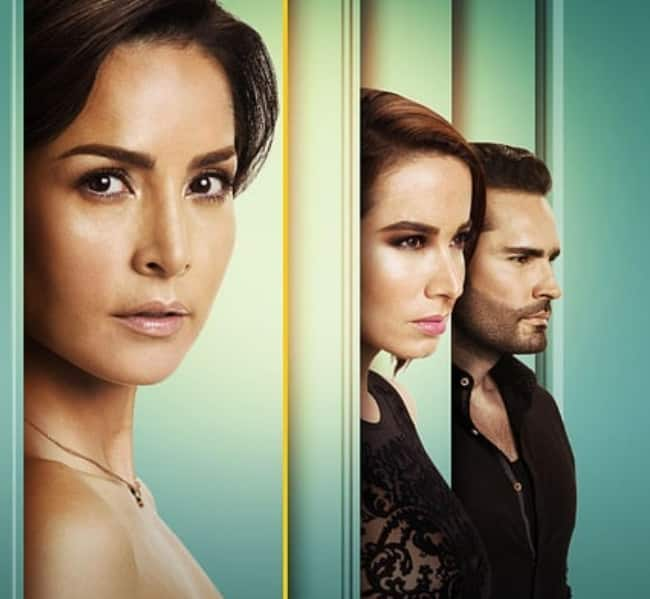 The telenovela explores much more than beauty and love in ways we have not experienced before. The Way to Paradise Telemundo teasers, cast, and storyline guarantee a quick dose of excitement. Sure enough, Close Enemies soapie fans already like the play of this new telenovela.
The Way to Paradise Telemundo plot/synopsis
Created by Gustavo Bolívar, then directed by Diego Mejía Montes, The Way to Paradise Telemundo, originally known as Sin Senos Sí Hay Paraíso premiered on 19th July 2016. The soapie brings out exciting twists from the heart of Columbia, where drug trafficking and prostitution are the lifestyles. At the centre of The Way to Paradise Telemundo 2020 storyline are controversies relating to breast surgery and beauty.
Catalina Santana is a typical Colombian young woman whose life spices every scene. She is unstoppable in her quest to get out of poverty. Catalina does everything beyond her means to amass riches and fulfil her dreams. A passion for success drives her into prostitution, after which she considers breast surgery.
Her decision, however good at first, comes with several life-changing results. Firstly, Catalina was innocent of the fact that breast surgery was a drug trafficking strategy across the Mexican border. Catalina suffers this fateful procedure, which nearly claims her life. After that, she regrets it all and starts pursuing those who tricked her way into surgery in the first place.
Is Sin Senos Si Hay Paradise based on a true story? The soapie is based on the book Sin Tetas Sí Hay Paraíso by Gustavo Bolívar.
READ ALSO: Starlife Game of Love: cast (with images), full story, plot summary, teasers
The Way to Paradise Telemundo full story
The first season introduces us to Catalina from Pereira, Colombia, who makes up her mind to overcome poverty even if it means trading her integrity. She has a brother, Bayron, and a hard-working mother, Hilda The resources her mother brings in are insufficient to afford luxuries. Even so, Hilda's little income does not stop her from struggling for the prosperity of her children.
Bayron and Catalina are poverty-stricken, with no hope in sight because their mother cannot offer more. Unlike her friends who engage in prostitution as prepaid girls, the beautiful Catalina remains reserved. The business is prevalent among powerful men in the world of drug trafficking.
Catalina meets Yesica "La Diabla," a friend who recruits, selects, and connects young women with rich clients. She strongly persuades Catalina that joining the world of prepaid girls is the only way of beating the odds of her situation in poverty. She eventually yields to the business because of riches.
Catalina suffers in the hands of Lorena
The unsuspecting Catalina falls prey to Lorena, a Mexican equivalent of Yesica in the industry. She is among the young inexperienced women who agree to undergo breast surgery in exchange for a better life in another country.
The manipulative Lorena takes advantage of the surgery to smuggle heroin in the implants without their consent. Promises of a better life ended up overwhelming Catalina to the point of dumping Albeiro, a young man who truly loved and cared for her. In his place, she hunts for a wealthier man who can afford the surgical procedure. She does all these to satisfy her thirst for wealth and lifelong fame.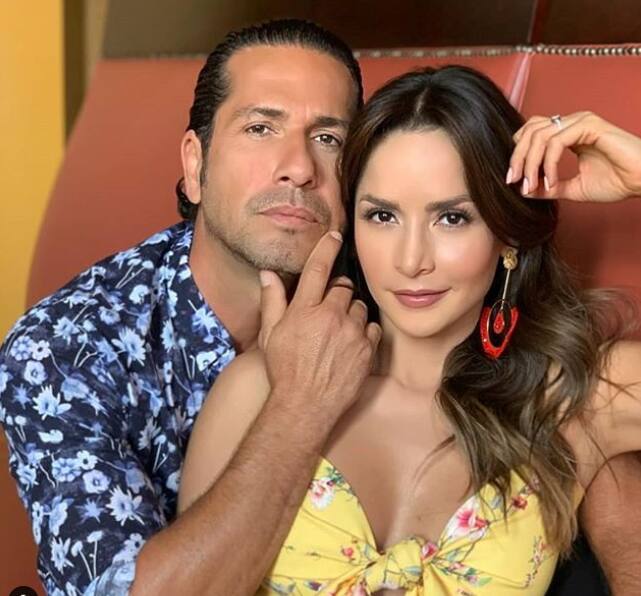 Catalina comes to her senses at last
The troubled Catalina eventually starts to realize how harder her life has been getting since she joined a group of prepaid girls. In one instance, she was getting an illegal aborting after a gang rape involving three men. Besides, she had dealt with the challenges of getting a breast augmentation and losing the implants altogether.
Furthermore, she loses her brother Bayron amid her pursuit of success. Meanwhile, her mother starts dating Albeiro behind her back and ends up pregnant. A drug dealer husband kicks her out after Yesica betrays her to Marcial. She ends up miserable, forgotten, and lonely.
Catalina is dead!
Fate leaves Catalina, regretting her life to the point of committing suicide. She makes up her mind to kill Yesica for betraying her. Hired killers accomplish their tasks by shooting thrice in who their thought was, Yesica.
In the end, it turns out that Catalina plotted her death; she disguised herself as Yesica so she would be the one dead. A moving note in her book read, "It's a lie – without breasts, there is no paradise.".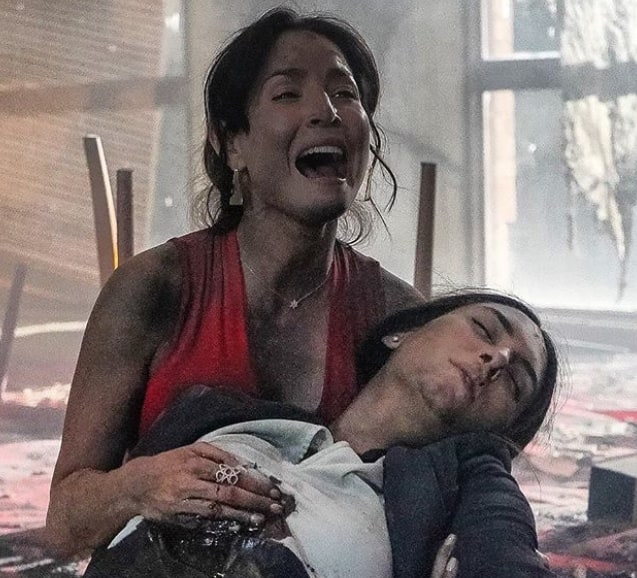 Did Catalina really die? The death of Catalina "La Grande" sends her mother, Hilda, into premature labour for Catalina "LA Pequena." Her birth leaves Albeiro and Hilda worried that she would likely suffer her sister's fate. The fact that young women in the neighbourhood ended in organized crimes and prostitution worried them most. Albeiro and Hilda end up setting high boundaries to protect Catalina from the evil world.
Catalina falls in love with Hernan Dario, for who she crosses the forbidden boundaries to protect from the hands of Yesica's bodyguards. The whole family suffers further charges plotted by Yesica.
READ ALSO: BET novela Isono (The Sin) series: cast, trailer, start date, meaning
The Way to Paradise Telemundo season 2
The season starts with the return of Catalina Santana. Every one of The Way to Paradise Telemundo episodes in this season is full of drama and surprises. She finally shows up after spending a couple of decades in hiding after surviving the assassination.
Catalina, now working as a DEA agent, has a couple of children with doctor Santiago Sanin. Catalina must face the guilt of returning to her family in which she experienced rejection earlier.
She is uncomfortable meeting Albeiro, her ex-boyfriend, now dating her mother. Catalina is not sure if she feels something for him; she is also uncertain about her mother, considering she cheated with Albeiro.
How many episodes does The Way to Paradise Telemundo season 2 have? In total, this season has 87 episodes.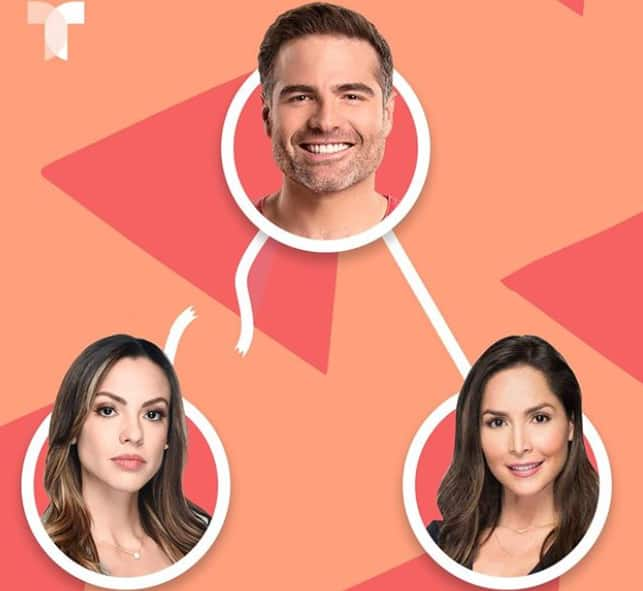 The Way to Paradise Telemundo season 3
The season begins with the hunt for a good-looking woman in a cat walking competition. Yesica disguises her sister and bribes the juries to see Daniella scooping the crown. Catalina La Pequena scoops the crown for her unbeatable intelligence and good looks. Catalina faces yet another crisis of unveiling the identity of Mariana's daughter.
The Way to Paradise season 4
Dubbed El Final Del Paraíso created by Yesmer Uribe and Gerardo Pérez, this spin-off of the franchise Sin Senos Sí Hay Paraíso premiered on 13th August 2019. The season marks the return of Catalina Grande, who comes in to settle all the scores.
The Way to Paradise Telemundo final episodes flashbacks the life of Catalina and her struggles on a sickbed after an assassination attempt. Her journey back to everyday life with her family is a challenging task that she must complete anyway. Catalina eventually proves that natural beauty, intelligence, and honesty are more precious than everything she and Daniella believed at first.
What happened to Santiago in El Final Del Parasio? In this final season, Santiago is unjustly jailed because of Zoraya. The relationship between Catalina and her husband ends after he is wrongly accused of murdering her DEA bodyguard.
The Way to Paradise Telemundo full cast
The soapie is a must-watch production featuring talented actors who keep us glued to our screens. These professionals are good at what they do, bringing out the twists and turns in the soapie. Here is the full list of the cast.
1. Carmen Villalobos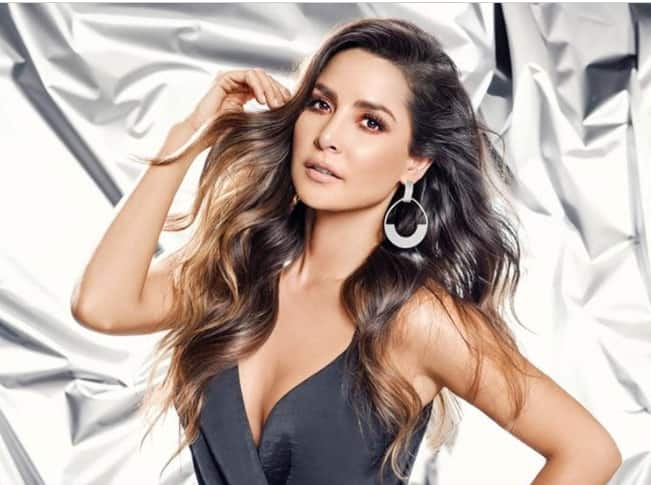 She is the notorious Catalina Santana. Carmen plays the role of a young prostitute with unrealistic dreams but catching nonetheless. Some of her other starring appearances include:
2013/18: El Señor De Los Cielos
2016: Las Princesas
2012: Made in Cartagena
How old is Catalina en Sin Senos? Carmen comes from Barranquilla, Colombia, where she was born in 1983, making her 37 years of age as of 2020. She is now a screen sweetheart, having appeared in different television series.
2. Catherine Siachoque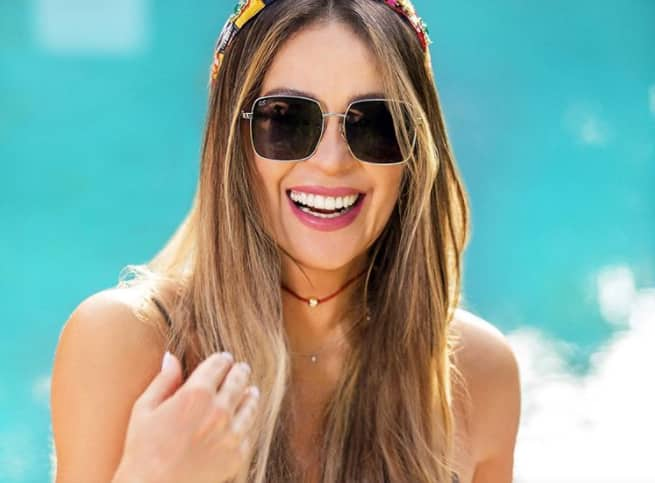 She is the Colombian queen acting as Hilda Santana in The Way to Paradise telenovela. Her career is truly a bliss if you consider some of her celebrated works.
2014: Reina De Corazones
2011/12: Behind Closed Doors
2008/9: Without Breasts There Is No Paradise
The 48-year-old comes from Bogotá, Colombia, where she was born in 1972. She is a wife to Miguel Varoni.
3. Maria Fernanda Yepez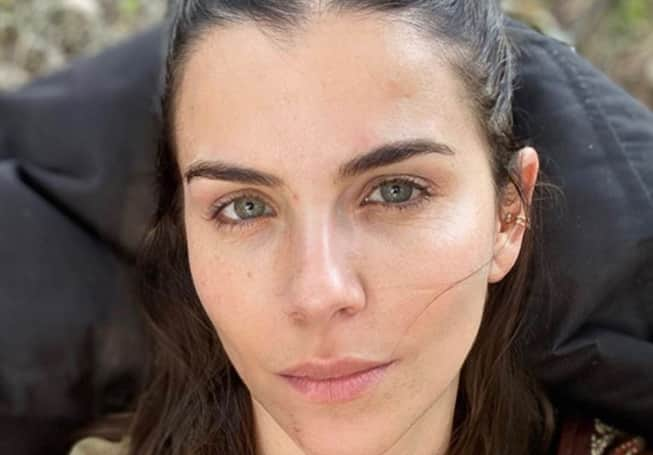 The actress portrays Yesica Franco and is best remembered for her role in the TV series Without Breasts There Is No Paradise. Besides, she has featured in:
2020: Dark Desire
2018: María Magdalena
2018: Noches con Platanito
The multitalented screen sweetheart comes from Medellin, Colombia. She is 39 years of age and is unstoppable, having built a vibrant career.
READ ALSO: Family Affairs Starlife: Cast (with images), full story, plot summary
4. Aylin Mujica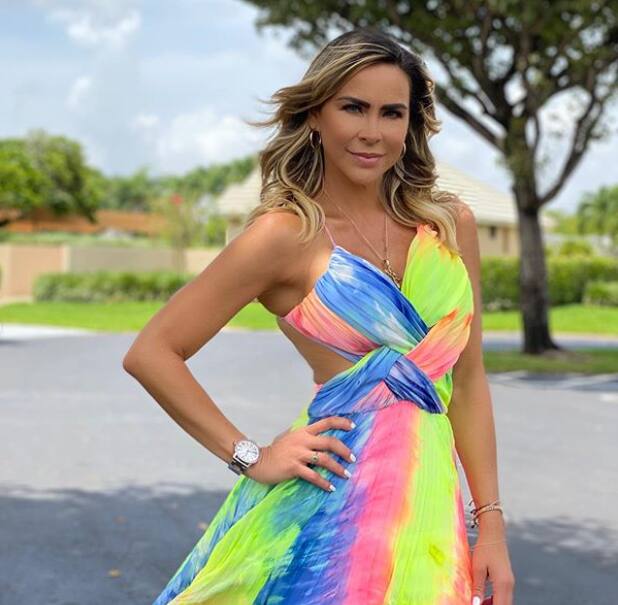 Followers love Lorena Magallanes for her skillfulness and unfailing portrayal of her character. She is among several other actors from Without Breasts There Is No Paradise. Others in the list of her appearances include:
2020: Relatos Macabrones
2018: The Beauty and the Beasts
2018: Noches con Platanito
5. Fabian Rios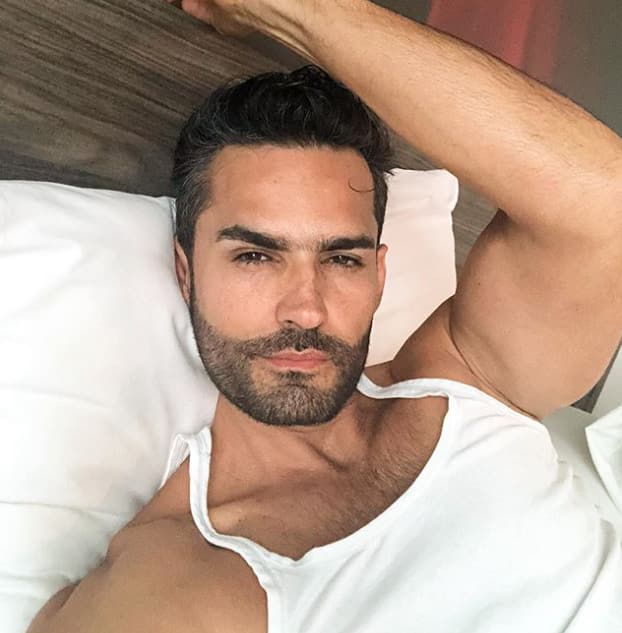 He is the actor you do not want to miss when you watch The Way to Paradise Telemundo. He portrays Albeiro Manrique in the series. Besides, he has appeared for the following:
2017: La Fan
2014/15: Tierra de Reyes
Fabian is an actor and model with 18 years of experience in the industry. The 40-year-old comes from Curití, Santander, Colombia.
The Way to Paradise Telemundo cast members- recurring
Here is a list of other talented actors who make this film a success:
Bayron Santana: Juan Diego Sanchez
Aurelio Jaramillo: Gregorio Pernia
Benjamin Martinez Garcia: Guillermo Quintanilla
Paola: Alejandra Pinzon
Natalia: Linda Baldrich
Ximena Fonseca: Carolina Sepulveda
Vanessa: Carolina Betancourt
Lina Arango: Laura Londono
Julieta: Sofia Stamatiades
Jose Miguel Cardenas: Roberto Mateos
Fernando Rey: Gabriel Porras
Ramiro Duque: Ramiro Meneses
Mauricio Cardona: Danilo Santos
Pablo Moron: Ali Humar
Mauricio Contento: Juan Pablo Shuk
Marcial Barrera: Cesar Mora
Jose Luis Vargas: Francisco Bolivar
The Way to Paradise Telemundo songs
The unforgettable soundtracks making the soapie exciting are finally out. The Way to Paradise Telemundo theme songs are:
Aesternum Postludio and Et_Lux_Est by Federico Truzzi
Perfect Stranger, Dangerous, and Feel Good by Chris Lashelle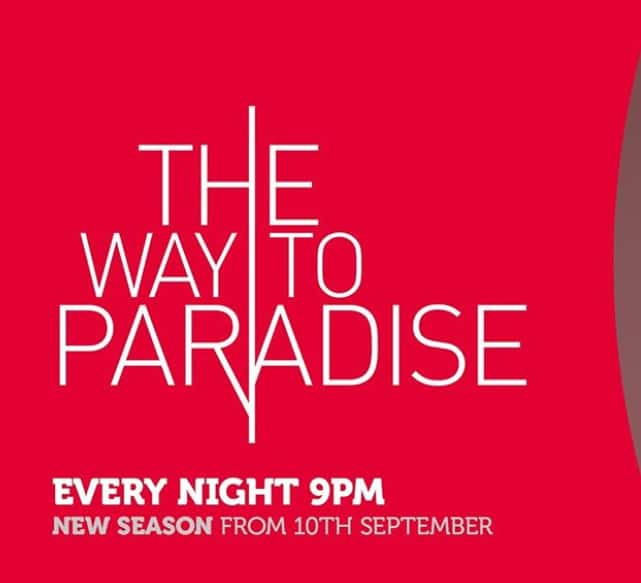 How many episodes does The Way to Paradise Telemundo have? In total, there are 240 episodes of the 3 seasons of the soapie. El final Del Paraíso has 82 episodes. Catch The Way to Paradise Telemundo every Monday to Sunday at 22:00 hrs. Every scene in this series is worth catching for more laughs, but before the actual episodes, check out The Way to Paradise Telemundo teasers to know what to expect.
READ ALSO: Brave Love cast (with images), full story, plot summary, teasers for August 2020
Last month, Briefly.co.za published Brave Love cast (with images), the full story, plot summary, and teasers. Known as Valienete Amor, the soapie airs on Eva every weekday at 1600hrs. Repeats of each episode are at 2200hrs of the same day and at 0000hrs, 0400hrs, and 1000hrs the following day.
Brave Love story is about a young couple that falls in love in the attractive landscapes of Cusco. However, their beautiful bond faces a challenge that leads to the end of the relationship and the illusion for both of them. The key stars of this Peruvian telenovela include Stephanie Oruega, alias Rita, and Rodrigo Sanchez, alias Gerardo.
READ ALSO:
Season 2 of Mzansi Magic Housekeepers: story, cast with images, plot summary
Days of our lives cast: A-Z exhaustive list with images
Blood and Water Netflix cast real names and photos, episodes, full story
True Love teasers: October 2020
Source: Briefly News