A Perfect Lie StarLife cast, songs, plot summary, full story, episodes, teasers
A Perfect Lie, which original name is Ek Hasina Thi, is an Indian crime drama with an exciting storyline. It first premiered on the StarLife television channel on the 17th of December in 2019. Over time, A Perfect Lie StarLife telenovela has become a favourite to many soap lovers, who are always yearning to know more about its cast, plot, episodes, and teasers.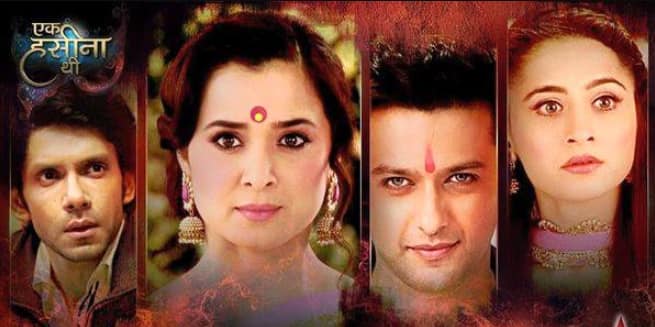 How far can you go to seek justice, especially when your loved ones are oppressed? Well, A Perfect Lie is a story about a lady who is willing to sacrifice everything to seek justice for her little sister. The sister was raped by a fellow from a wealthy family, who eventually buys the silence of witnesses.
The story is brought to life by its extraordinarily talented cast. They portray their roles perfectly throughout the drama, leaving millions of fans glued to their screens every weeknight. Over time, some have developed a deeper connection with them hence the need to know more about them.
A Perfect Lie StarLife plot summary
The show revolves around a brave lady (Durga Thakur) who sets out to seek vengeance for her younger sister (Payal Nitra). She goes head-on with an influential family (Goenkas), who is her sister's oppressors. To infiltrate the Kolkata based family, Durga conceals her identity to win the heart of the family's womanizing son (Shaurya).
Will Durg get the justice she dearly seeks for Payal? How far is she willing to go? How will the Goenkas respond once they discover her real identity? Also, how many episodes are there in the drama series?
A Perfect Lie StarLife full story
The crime drama telenovela begins with Durga Thakur, formerly known as Nitya Payal. She is a young, brave, beautiful, and educated lady. Despite her social status in the society, she is disturbed by the past injustices meted out to her family by one influential family in town, the Goenkas.
Injustice at its best
Two years ago, Shaurya, who is a Goenkas, rapped Payal Nitra, who happens to be Durgar sister. In an effort to seek justice in courts, Shaurya's mother and father (Sakshi and Rajnath) bought the witness. In turn, Shaurya was acquitted for the crime he had committed.
Her family is deeply affected by the outcomes of the case. Days later, Payal Nitra suffers a mental problem. On the other hand, her parents become more devastated by their daughter's condition. Thus, they commit suicide, leaving Nitya to take care of her mentally disturbed sister.
READ ALSO: Family Affairs Starlife: Cast (with images), full story, plot summary
Nitya, being a strong woman, vows to continue with her parent's course, seeking justice for her sister. It all begins by her assuring the Goenkas that they will finally pay for all their evil deeds. Afraid of her next move, the Goenkas plot to kill her through a road accident.
A new identity, new energy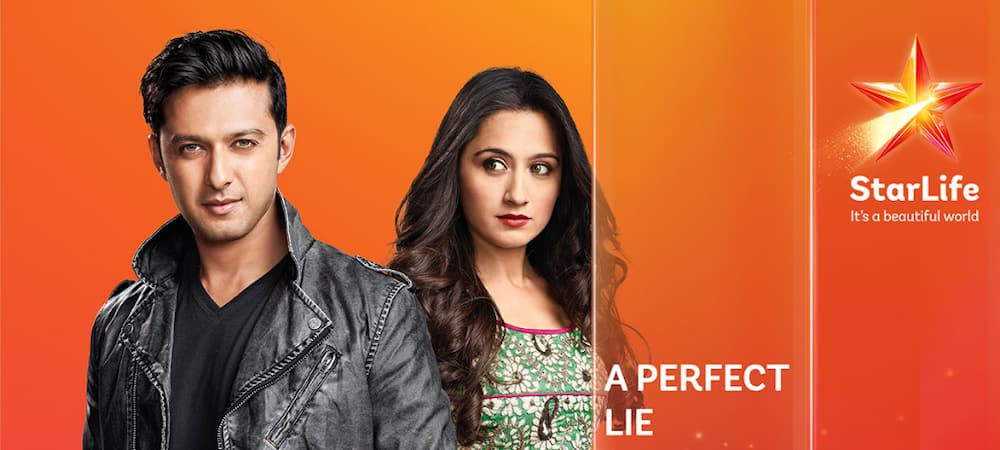 Fortunately, Nitya survives from the grisly accident. However, she suffers severe injuries on her body, especially the face. She is rescued by Dr Dayal Thakur, who reconstructs her face. After surgery, Nitya resembles Dr Thakur's deceased daughter, Durga.
The doctor gives her a new identity. She starts to identify as Durgar Thakur. Further, she gets the assistance of the doctor to seek revenge from the Goenkas.
Together with Dr Dayal, Durga strategizes on how to face the Goenkas once more. They agree to infiltrate the family by alluring their little son, Shaurya, who is a womanizer. Shaurya is a guy who believes that he has everything a woman needs, and so he does not take "no" for an answer.
His friends challenge him to win the heart of Durga, not realizing he is falling into her trap. He goes ahead to make a bet with his friends. They two start hanging out more often, and later Durga finds her way into her family's worst enemies.
Shaurya is the last born, and his parents always have his support. Thus, they allow him to be with Durga provided he is happy. His life starts to change slowly because of the influence of his now-fiancée. However, unlike before, he becomes more troublesome, and it worries his parents.
The master plan
Durga, knowing how cautious the Goenkas tend to be, vows to continue concealing her identity. At some point, it becomes difficult for her, especially after the return of Dev (Shaurya's cousin) from America.
Dev was a close friend of Nitya, who now identifies as Durga, before travelling abroad. The two started falling in love with each other, but no one was willing to confess their feelings for each other. So, once he landed in Kolkata, he went straight to look for her.
Durga notices Dev is still the love of his life, but she cannot reveal her identity because of her mission in the house. So, she goes ahead to stick with Shaurya. However, Shaurya does not love her because it was all about fulfilling the bet he made to his friends.
READ ALSO: Blood and Water Netflix cast real names and photos, episodes, full story
Shaurya plans to take Durga on a trip far away from home. The trip enables her to make her first move. She hires the Aksh goons, who mercilessly beat and injure Shaurya. The injuries result in his paralysis.
Her mission in the house continues when she agrees to tie the knot with Shaurya. However, he is now paralyzed below the waist. His parents are shocked by her move. They become more suspicious of her intentions.
Dayal and Durga seek the services of a fake pandit to take care of the marriage ceremony. On the day of the wedding, her plan falls apart – Shaurya rejects Durga revealing that he does not love her. Instead, Sakshi and Shaurya convince Dev to marry Durga.
It is not over until it is over
Dayal convinces Durga to marry Dev to get close to the Goenkas family. He also makes Dev believe that Nitya is alive. He promises him that he will bring her to his birthday, only if he agrees to take part in the fake wedding.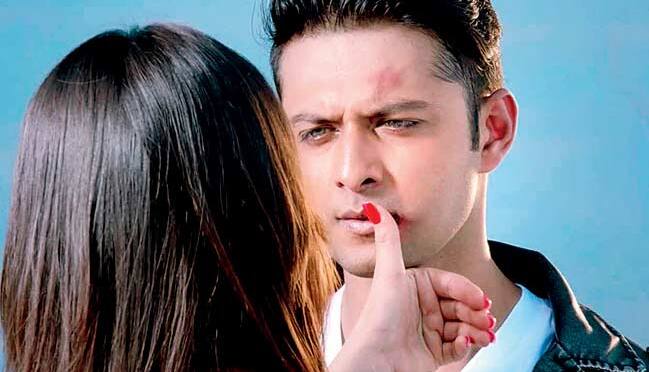 On the other hand, Raj is involved in a love triangle with Raima, who is Sakshi's best friend. Sadly, Sakshi discovers his husband has been sleeping around with his best friend. She goes ahead to shoot Raima who goes into a coma.
She frames Dev for the shooting because she is afraid Raima might wake up one day and confess. Out of love and desire for justice, Durga sets out to help Dev clear his name. In the long run, she succeeds when Dev gets acquitted from the murder case.
At some point, Dev discovers the identity of Durga but keeps it to himself. Meanwhile, Shaurya discovers that Dr Thakur was behind his attack. He retaliates by shooting him to death. The incident further angers Durga who vows to revenge.
Once more, Sakshi goes after the ill Payal to provoke Nitya. Fortunately, she is rescued by Rishi, who kidnaps her first. Durga now teams up with Akaram. On the other hand, Dev comes head-on with Sakshi while attempting to save Payal.
Durga prevents Dev from a bullet shot by Sakshi. She ends up in the hospital. After diagnosis, the doctors discover that she a blood clot on her forehead. She tells the doctors to keep her health condition a secret for a while.
A Perfect Lie StarLife ending
Sakshi notices Durga is after her son as well as his entire family. She comes up with a scheme to hide her son through a well-orchestrated accident. For a while, her plans seem to work. Meanwhile, Shaurya pursues Payal who is in the custody of Akash and Rishi.
On the other hand, Durga has collected enough evidence. The police raid the Goenaka's residence, and they arrest them. Eventually, Shaurya and Karan, who are the main oppressors of his sister, are convicted in court.
Durga is rushed to the hospital by Dev. The doctors operate on him, removing the clot from her head. After recovering, she confesses her love to Dev, and they become a couple. Their families re-unite, giving the story a somewhat happy ending.
When is A Perfect Lie StarLife coming back on StarLife?
Judging by the last scene, Shaurya was not jailed. Durga hears his voice calling her from a distance. In other words, there is a possibility the telenovela will have season two. However, the network has not announced the exact date the show is expected to return.
READ ALSO: Starlife Game of Love: cast (with images), full story, plot summary, teasers
A Perfect Lie StarLife cast
No doubt, A Perfect Lie StarLife characters were carefully selected based on their performing skills and experience. Most of them are not new in the scene, such as Sanjeeda Sheikh, Durga. Who is your favourite? Below are the members of the main cast:
1. Sanjeed Sheikh – Durga/ Nitya Mitra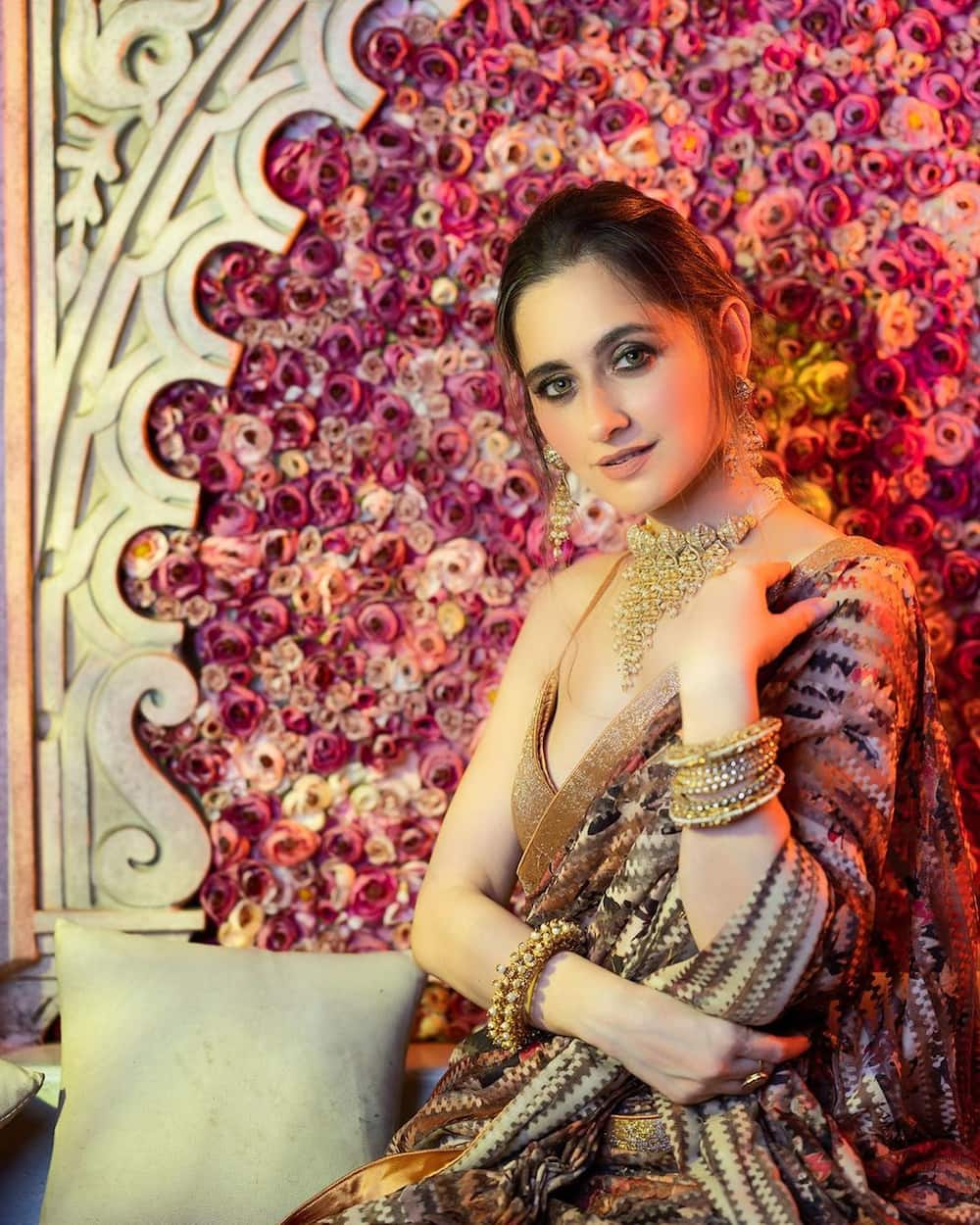 Sanjeed Sheik plays the main character of the crime drama telenovela. She has a rich acting background worth envying. She is the lady who eventually manages to bring the Goenkas family down. She changes her name from Nitya Mitra to Durga Thakur after getting involved in an accident.
2. Vatsal Sheth – Shaurya Goenka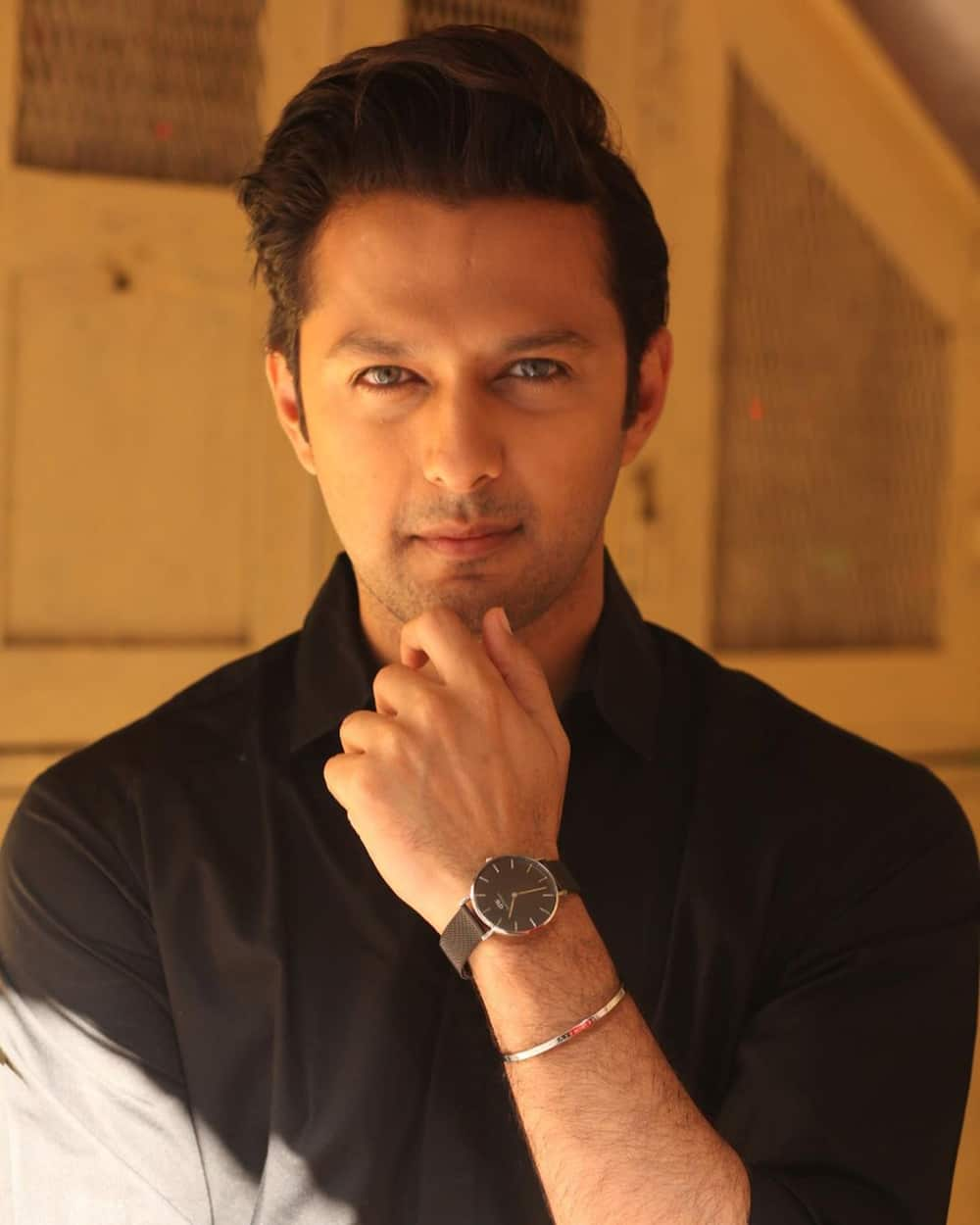 Vatsal Sheth is an Indian actor known for his notable appearances in various telenovelas. He portrays the role of a handsome son who comes from an influential family. Shaurya rapes Nitya's sister, and his parents deny the family the justice they deserve by bribing witnesses.
3. Simone Singh – Sakshi Goenka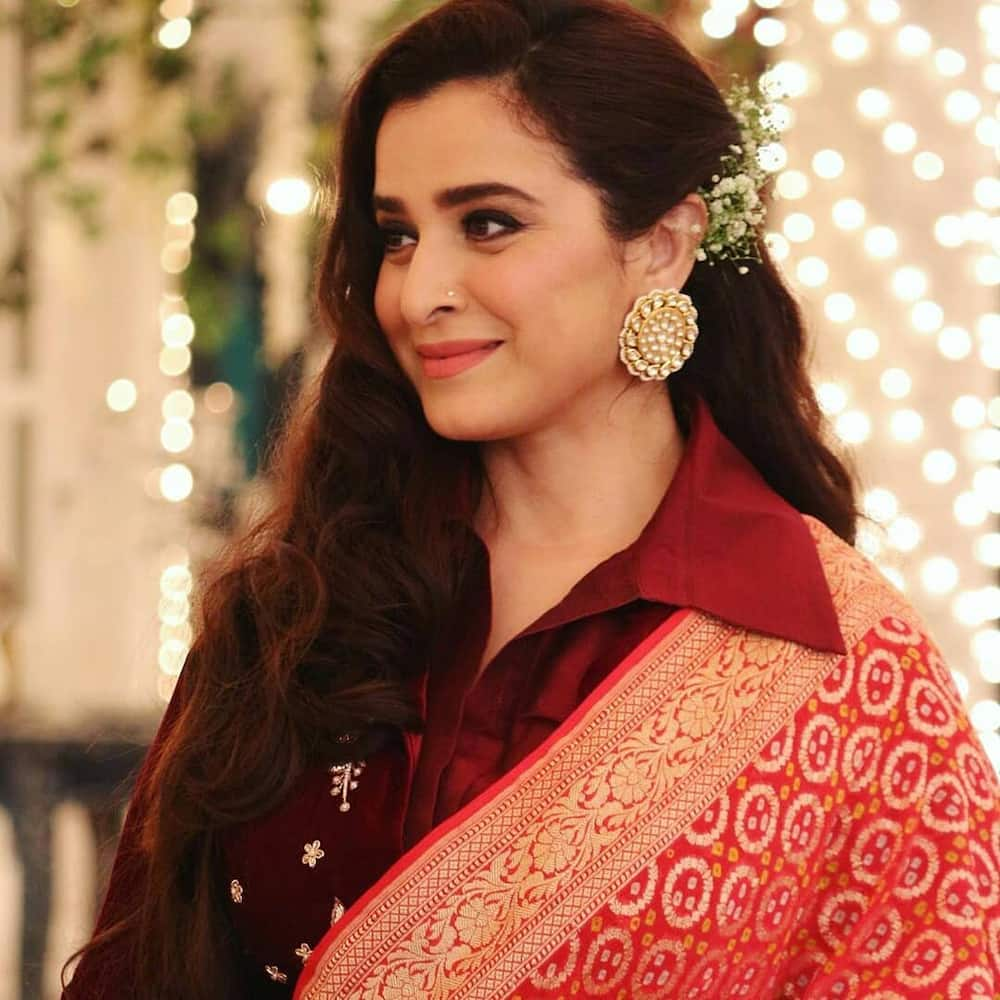 She is the main antagonist in the telenovela who can go to any length to protect her family and its interests. She is the wife of Rajnath and mother to Shaurya and Kangana.
4. Ayub Khan – Rajnath Goenka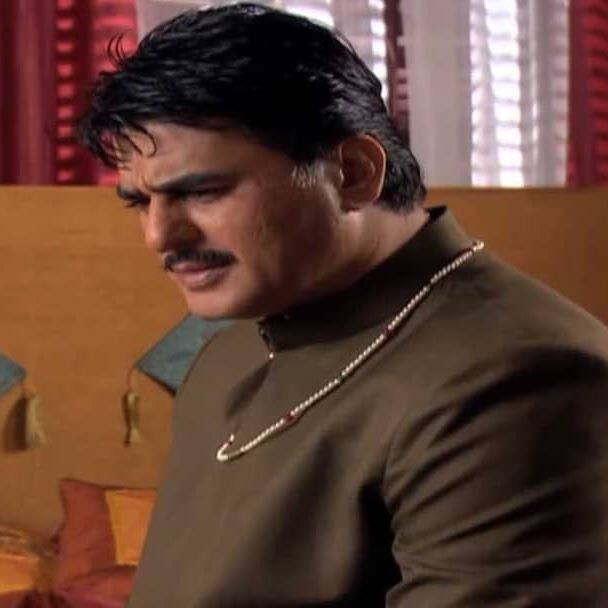 Rajnath is among the elite businessmen in Kolkata. Similar to his wife, he is a ruthless and fearless guy who gets what he wants, no matter the cost. Raj is the father of Kangana and Shaurya.
5. Bhuvnesh Mann – Dev Goenka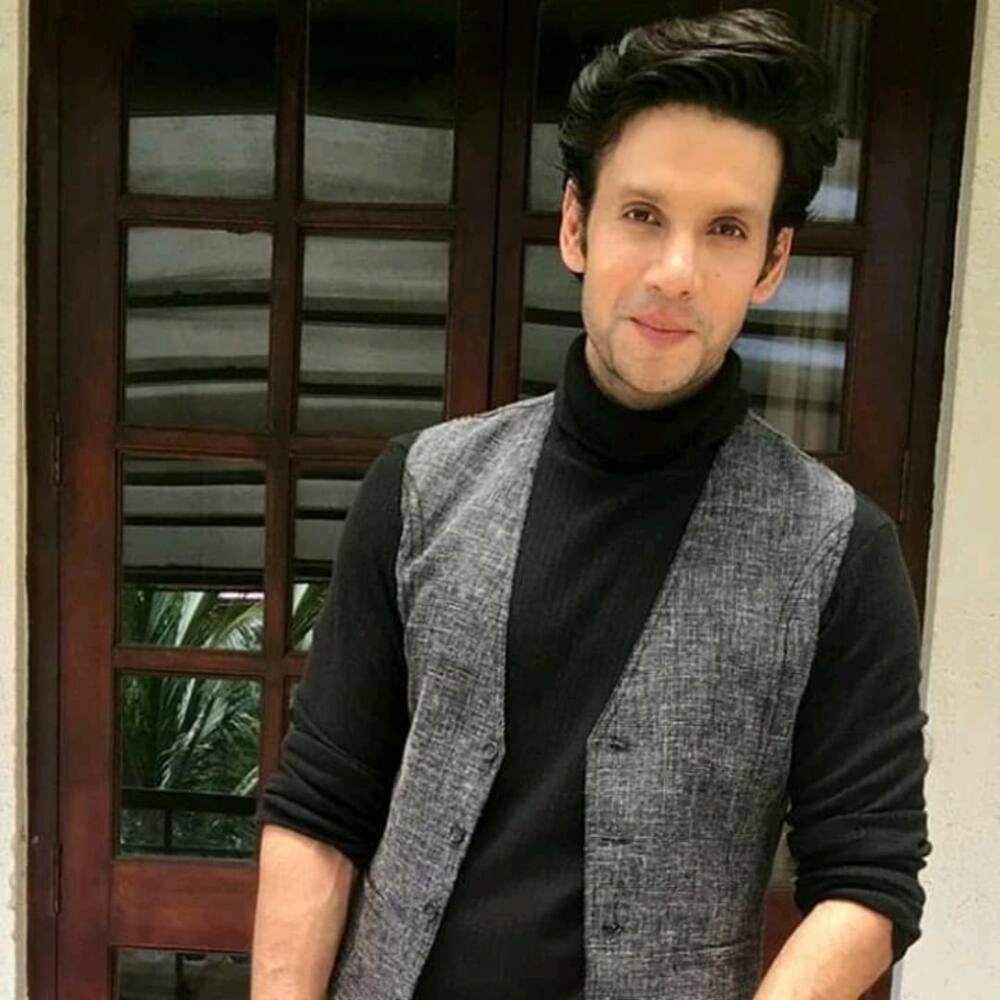 Bhuvnesh is a member of the Goenka's in the Indian drama series. He is the cousin of Shaurya who comes back from the US with Shaurya's brother. Later, Dev teams up with Durga to bring down Sakshi's family.
6. Teena Chopra – Payal Mitra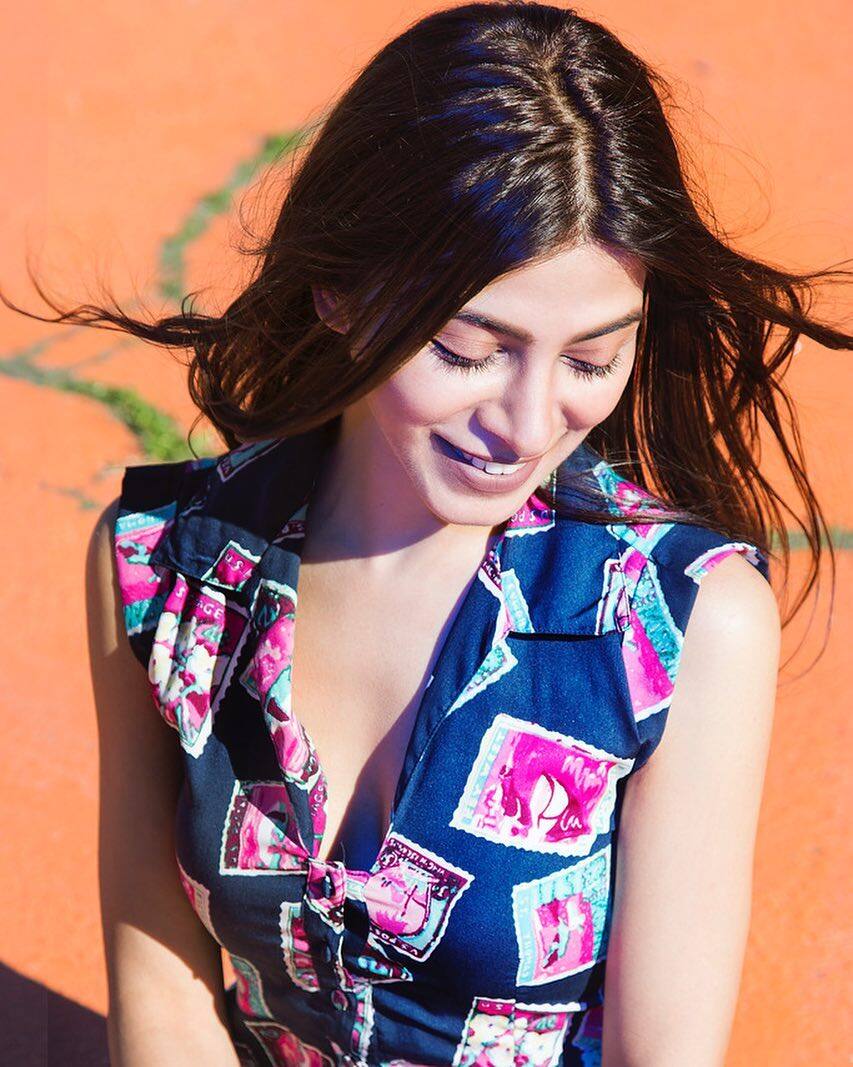 Teena Chopra is the young lady in the telenovela who plays the role of Durga's sister. She plays a significant role in the development of the plot. All the troubles begin after Shaurya and his best friends rape her.
Supporting cast
The show could not have been successful were if not for the supporting cast. Similarly, they did a fantastic job throughout the show. They include:
Aditi Sajwan as Nitya Mitra
Jyoti Gauba as SuchitraGoenka
Kishwer Merchant as Raima Maheshwari
Poomam Preet as Kangana Rajnath Goenka
Mihir Mishra as Akram Rehmat Khan/Akash Roy
Amit Behl as Navin Mathur
Aliraza Namdar as Girish Basu
Bhupinder Singh as Dr Dayal Thakur
Vicky Arora as Karan Basu
Vikram Singh Chauhan as Rishi
Shalmalee Desai Sagarika Ganguly
Vin Rana as Karan Seth
Amit Behl as Navin Mathur
Aamir Ali as Dr Neil Bhattacharya
A Perfect Lie StarLife episodes and teasers
Season one of the crime drama telenovela has 216 episodes. All episodes aired on StarLife channel, which is under Star Pus TV network. Its teasers are also available online. You can read them to get an insight into what happens in each episode prior to watching.
A Perfect Lie StarLife is an irresistible Indian crime drama series with an exciting storyline. The endless twists in its plot and the character make it worthy of watching. All in all, we hope that this piece has helped you to learn more about the TV show.
READ ALSO: Complicated Love Glow TV: cast, plot summary, the full story, teasers
Briefly.co.za on Friday made a post about Complicated Love . This is a thrilling story that revolves around family issues, infidelity, and friendship. The lives of the characters come to a standstill due to extra-marital affairs.
The main cast includes the following characters: Mauli, Nandini, Kunal, Mishti Khanna, and Pari Malhotra among many others. You can catch the show on Glow TV on StarSat channel 570 for more.
READ ALSO:
BET novela Isono (The Sin) series: cast, trailer, start date, meaning
Days of our lives cast: A-Z exhaustive list with images
Season 2 of Mzansi Magic Housekeepers: story, cast with images, plot summary
Source: Briefly News