Curse of the Sands Zee World: cast, full story, plot summary, teasers
Curse of the Sands is an interesting Hindi supernatural romantic television series that has attracted many committed viewers since it premiered. Created by Prateek Sharma, the show's entertainment and education are part of the reasons why it is gradually topping the list of best drama series. Nevertheless, what is the series about, and who are the cast members?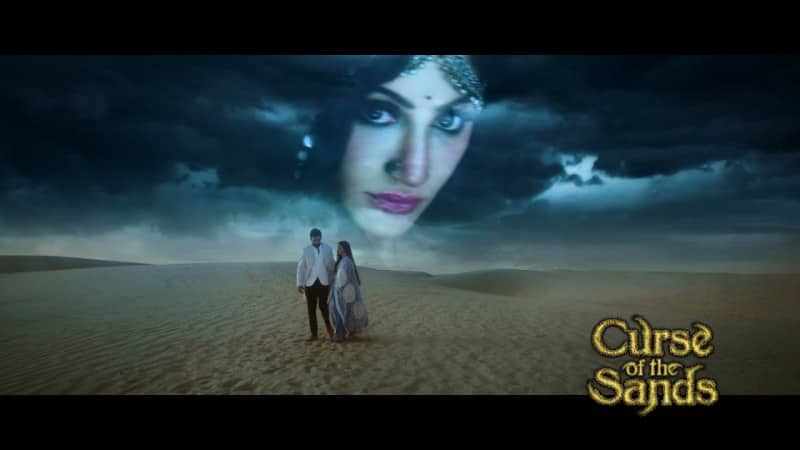 The Curse of the Sands Indian series has lots of fascinating scenes that keep viewers' eyes glued to their television screen. Watching the show keeps the body relaxed after a hectic day, and the drama and suspense create a desire to know what happens next. At the same time, just like every Indian/Hindi movie, Curse of the Sands songs are Hindi, and they reduce tension while making viewers drooling.
Curse of the Sands plot summary
Curse of the Sands features Mohini, a witch who has an unrecompensed love for Rana Saa, reborn as Ram, for 500 years. Ram, on the other hand, is an entrepreneur. He lives with Siya, his wife, and Vivian, his stepbrother. Things are not going well for the lovebirds in their relationship, and they are on the verge of divorce.
Nevertheless, when Siya becomes aware of Mohini and her predicament, she decides to redeem her marriage and save Ram. But then, will Siya be able to save her lover from the witch?
Curse of the Sands full story
Rana Saa and Rajrajeshwari are married, but then, a helper in their palace, Mohini, gets attracted to Rana. Mohini tricks him into getting injured by rival champions, who were crushed by her witchcraft. In the wake of being saved by Mohini and oblivious to the fact that she planned it, Rana Saa vows to help her whenever she needs his help.
Later, Mohini informs him that she is pregnant with his baby and reveals that they copulated while saving his life. Filled with blame, Rana walks up to pregnant Rajrajeshwhari, admits that she got Mohini pregnant, and requests that Rajrajeshwhari leaves him. Then, Mohini reveals her true nature and slits Rajrajeshwari's throat.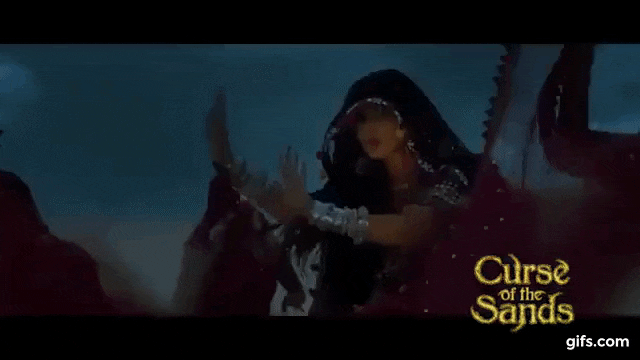 Rana immediately takes Rajrajeshwhari to the temple and pleads with the priestess to save their young one. Before she gives up the ghost at the point of birth, she curses Mohini.
Back to the present day, and after five years, Ram and Siya experience a blissful home, though they struggle to conceive a child. Nevertheless, a 5-year-old kid comes into their life, who they adopt and name Mann. Eventually, they discover that he is Ram's kid, the child he had with Mohini.
Curse of the Sands cast
One of the things that makes Curse of the Sands Zee World a must-watch for everyone is the careful selection of the cast members. The professionalism and wealth of experience of the production crew are superb. Check out who the cast members are and what they are up to.
Reyhna Malhotra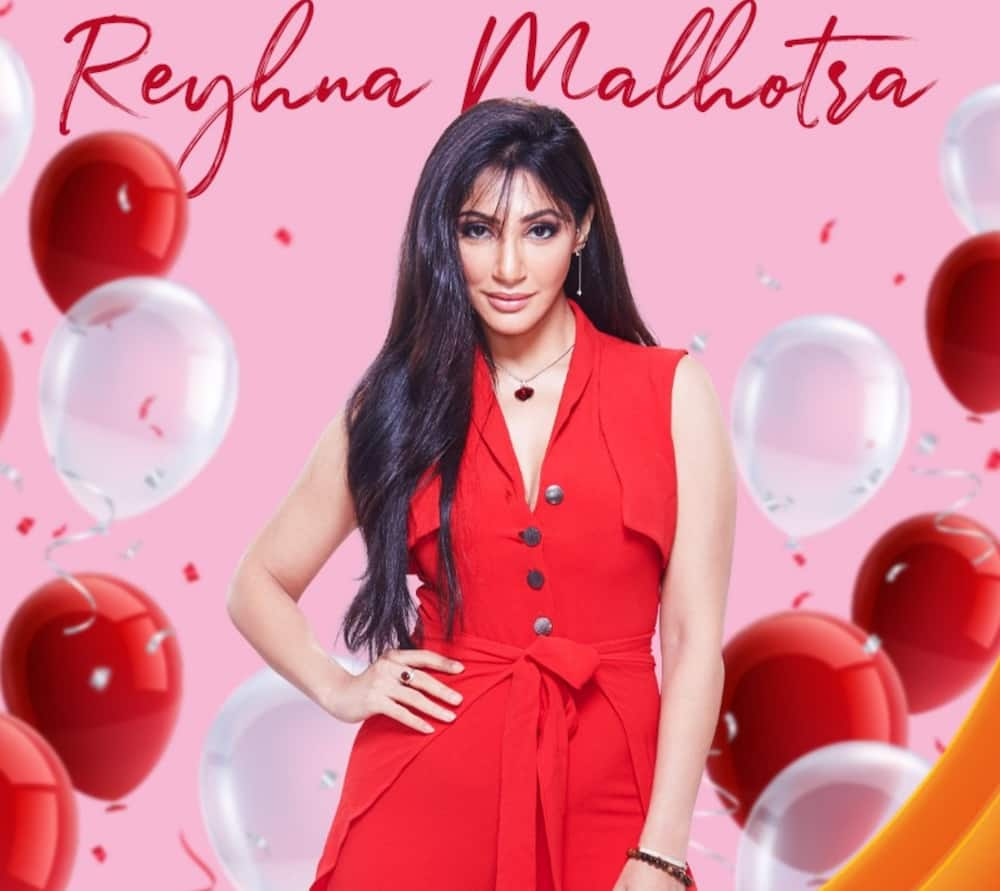 Born on the 26th of September, 1985, as Priyanka Pandit, Reyhna is an Indian actress who works in Urdu films and TV shows. She stars in the show as Mohini, Rana Saa's obsessed lover. Besides the Curse of the Sands movie, she has featured in other television shows, including Jamai Raja, Gulmohar Grand, and D4 - Get Up and Dance.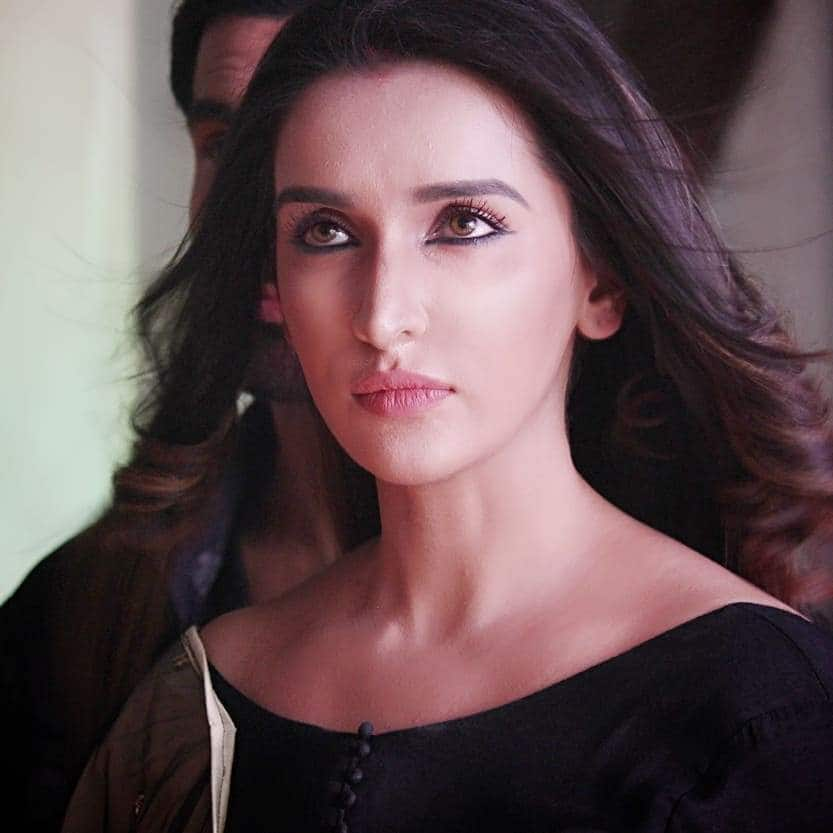 Garima is an Indian actress and model, and she mainly works in Hindi television serials. She is best known for her role in Manmohini, a television serial telecasted on the Zee TV channel in 2018. In the Curse of the Sands series, she stars as Siya Sisodia, Ram's wife.
Nikita Sharma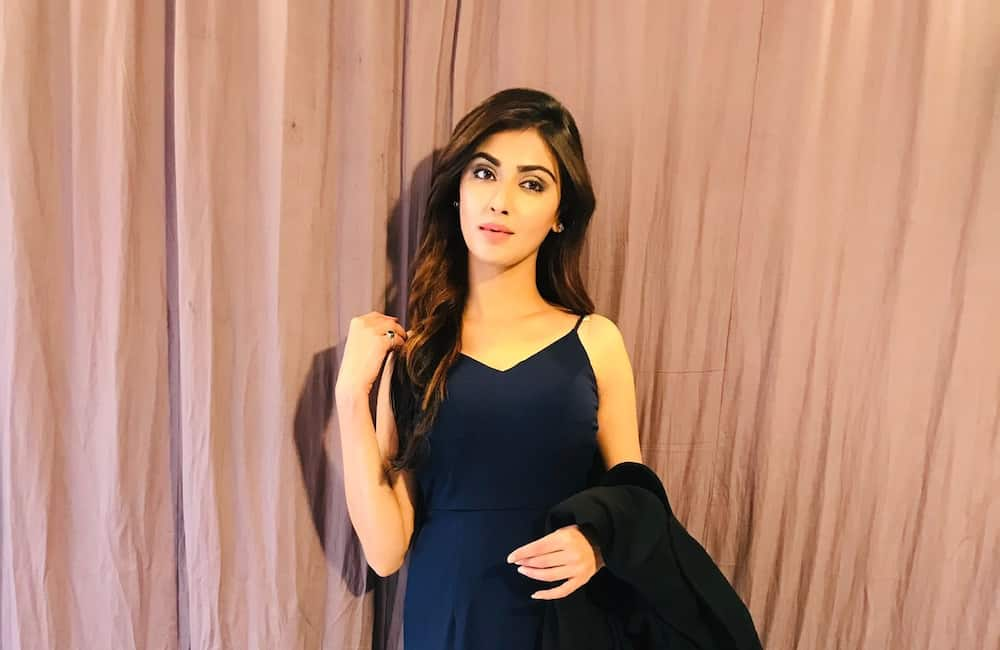 The Indian television actress and model from New Delhi is best known for her feature on Do Dil Ek Jaan as Antara Kaul. Also, she has starred on Shakti - Astitva Ke Ehsaas Ki and Swaragini - Jodein Rishton Ke Sur. She plays Rana's wife when Mohini works as a house cleaner in Curse of the Sands.
Vandana Pathak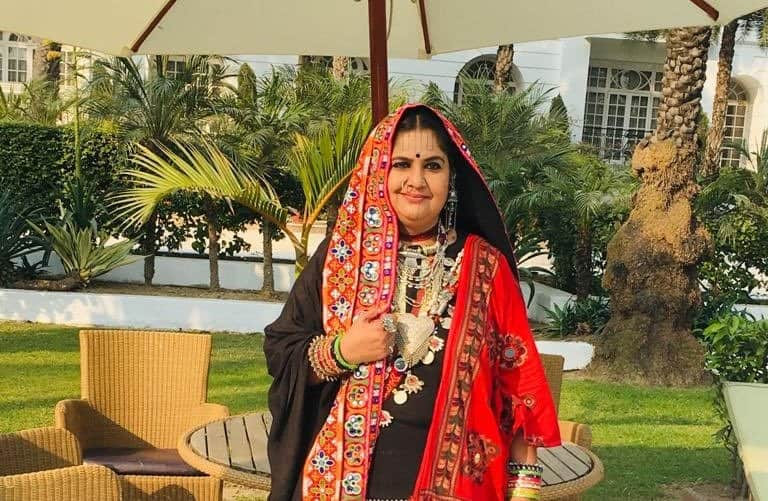 Vandana is Arvind Vaidya's daughter. Born and raised in Ahmedabad, she made her TV debut in 1995. Because of her exceptional performance in the popular sitcom Hum Paanch, she rose to the limelight. Vandana has played many Gujarati roles in Indian serials, and in this show, she stars as Devki Dai (Dai Maa), Ram's protector.
Other characters and their roles are the following:
Ankit Siwach stars as Rana Saa
Rakhi Sawant plays Chakwa, Mohini's sister's role.
Vaidik Poriya features as Mann Sisodia, Siya's adopted son, Ram and Mohini's son.
Sonia Singh plays Makdi Rani, Mohini's best friend turned foe.
Zuber K. Khan plays Vanraaj, a superhuman, and Siya's obsessed lover
Sharain Khanduja features as Jhumari, Vanraaj's lover
Neeta Mohindra features as Saroj Devi, Ram, and Vivian's grandmother
Abhimanyu Chaudhary plays Vivian, Ram's half brother
Melanie Nazareth plays Ram's stepmother and Vivian's mother
Rupal Patel stars as Kubarjra/Usha
Poonam Chaudhary stars as Moha
Kanishq Rupani features as Madhira
Ratnakar Nadkarni plays Raajpurohitji
In the second season, the following are the characters that feature and the role each of them plays:
Karam Rajpal features as Mann Sisodia-Raam and Mohini's son
Vaishali Takkar plays Ananya Mishra/Mansi
Reyhna Malhotra stars as Sunanda, an evil Chudail
Buneet Kapoor features as Amar Sisodia, Ram and Siya's son, Mann's younger brother
Lata Shukla plays Parvati, Ananya's grandmother
Rakesh Paul plays Kamal, Sunanda's husband
Curse of the Sands teasers
The show's episodes started airing on the 10th of May, 2021, on Zee World, with an episode airing daily. So far, the teasers for May 2021 have been released. The twist and turns revealed in the 22 teasers will make you see reasons why you must not miss any day's episode.
The Curse of the Sands is a supernatural movie that cuts across love, family, brotherhood, and dark powers. It is a series that eases tension and teaches lessons, and guess what? It is a show that you will find interesting always.
READ ALSO: Strange Love Teasers for May 2021: Latest episodes here
The teasers of the Strange Love soapie for May 2021 are out.
As published on Briefly.co.za, the storyline discusses how Shlok and Astha, the main characters, fall in love with each other despite their conflicting personalities.
Source: Briefly News