uBettina Wethu teasers for June 2021: Nubia fires Betty and makes Lakhe its MD
Has your friend ever tried to save you from one problem and plunged you into a bigger crisis later? Israel portrays the two-faced friends you should avoid. He tries to help Betty get her job back by requesting Nubia to rehire her. The same person later spends Betty's savings without her permission while knowing too well that she does not have a job. Moreover, Betty has to repay Nubia the money she was falsely accused of stealing. uBettina Wethu teasers for June 2021 reveals how Betty deals with Israel when she discovers that he took her savings.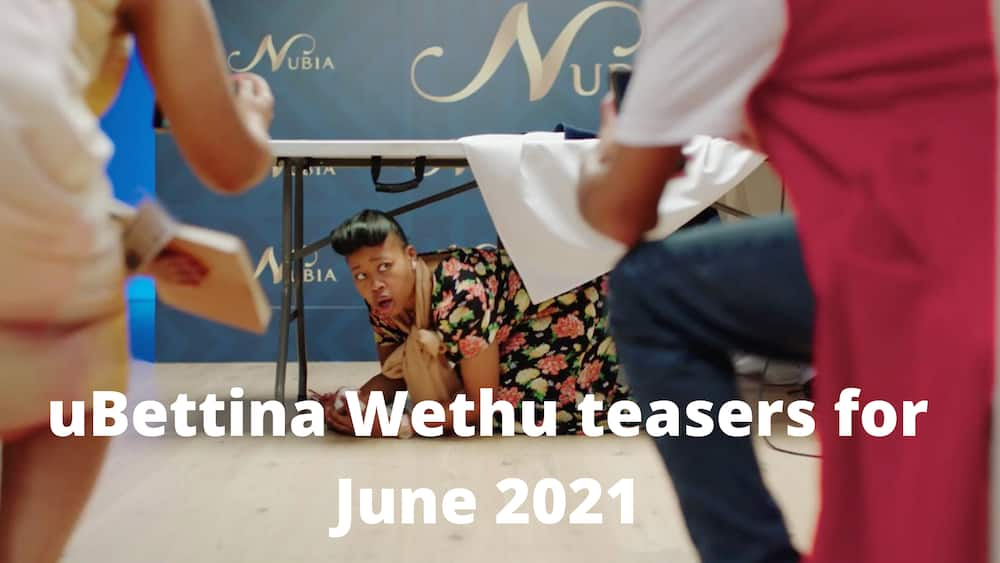 Lakhe is over the moon after ousting Betty from the company and becoming an MD. Dingaan stops working for Nubia because Lakhe's pride is intolerable. He later desires to return to Nubia, but someone stops him. Meanwhile, Lakhe is now in control and looking for new clients.
June 2021 uBettina Wethu teasers
When did you last watch a local series that left you seated at the edge of your couch and longing for more episodes? Make sure that the SABC1 uBettina Wethu series will give you a similar experience. Tune in from Mondays to Wednesdays at 19h30 or stream the show on VIU.
Tuesday, 1st June 2021
Episode 26
Betty's drunken video causes a stir on social media, thus compromising her relationship with Dingaan. However, the understanding Dingaan protects her.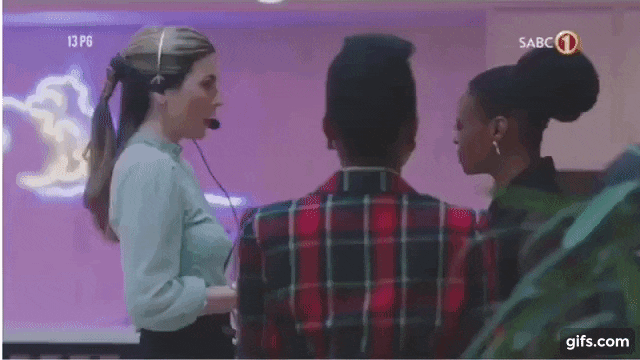 According to Lakhe' intuition, the leaked video is a clout chasing strategy meant to put the Sta-Soft-Fro campaign in the spotlight so that it succeeds.
Pinky confronts Dingaan about the shameful video, and Linda rebukes him for not putting online trolls in their place. Meanwhile, Mpilo blames Betty for being reckless and gives her silent treatment.
Wednesday, 2nd June 2021
Episode 27
Betty intentionally releases another video to save Dingaan's reputation. Diana stays away from his phone when online trolls become too much to handle. At the same time, Lakhe informs T-Bang that she no longer feels comfortable letting Dingaan continue running the campaign.
Monday, 7th June 2021
Episode 28
Betty panics after realizing she disclosed confidential information about Sta-Soft-Fro while speaking at Brande's interview. Dingaan is under pressure to choose between firing Betty and letting her stay.
Zaza becomes Phat Girlz's brand ambassador, and Lakhe investigates the benefits of using bots in the Sta-Soft-Fro campaign. Will her idea work?
Tuesday, 8th June 2021
Episode 29
Betty is demoted, and Dingaan finds it challenging to cope without her. Brandon accuses Betty of breaking the company's policies. Meanwhile, Lakhe tracks the bots.
Wednesday, 9th June 2021
Episode 30
Betty is disappointed when Dingaan rejects her love. She regrets assuming he was crushing on her. On the other hand, Dingaa tries to kill the feelings she has for Betty by buying an engagement ring for Naomi. The excited Naomi directly asks Dingaan to marry her, and Lakhe finds an expert who can run the bots.
Monday, 14th June 2021
Episode 31
Betty helplessly watches her colleagues discuss what the company will do to her. Lakhe, Brandon, and Tbang want to get rid of her, but Amanda is helping her receive the justice she deserves. The Nubia company's decision-makers gather to decide Betty's fate. Dingaan is distracted throughout the meeting because she is sitting close to him.
Tuesday 15th June 2021
Episode 32
Lakhe convinces Nubia's top-most administrators to fire Betty and leaks a story about the Sta-Soft-Fro campaign being a fraud. Linda finds Betty guilty of misconduct and lays her off. Meanwhile, Dingaan struggles to keep his client, Pinky, after the Sta-Soft-Fro campaign's fraud story goes viral.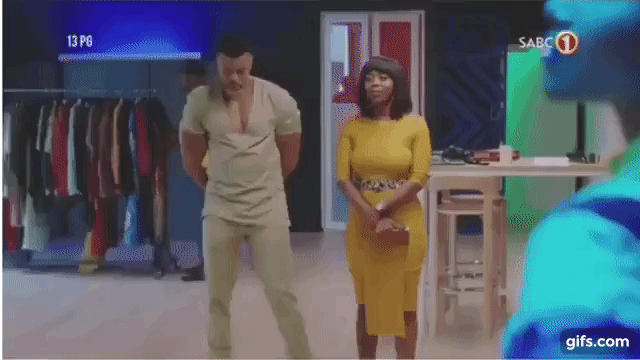 Wednesday, 16th June 2021
Episode 33
Betty feels lost after losing her job. Her situation saddens Dingaan and complicates his life more. Naomi's meltdown at Pinky's workplace ruins Sta-Soft-Fro and Nubia's relationship. Online trolling lowers Zaza's self-esteem.
Monday, 21st June 2021
Episode 34
Dingaan's attempts to restore his image backfire. Betty turns down a bribe from Optics, and Zaza and Amanda visit her. Lakhe takes charge and reassures Nubia's clients that everything is under control.
Tuesday, 22nd June 2021
Episode 35
Mpilo longs for Betty's undivided attention, and Dingaa feels guilty for not helping her. She rejects Maxwell's bribe, and Zaza loses Coco.
Wednesday, 23rd June 2021
Episode 36
Dingaan discovers that Betty is struggling financially just when she starts reconsidering her decision about Maxwell's bribe. Will she take Maxwell's offer or seek Dingaan's help? Israel goes to Nubia to demand they recall Betty back to work. Meanwhile, Lakhe is hunting new customers.
Monday, 28th June 2021
Episode 37
A setback hits Betty after learning new income-generating tactics that she hoped would help her repay Nubia's debt. Lakhe becomes an MD at Nubia, and Dingaan hates how pride fills her heart after being promoted. Israel uses Betty's savings without her consent, and Mpilo cuts ties with her.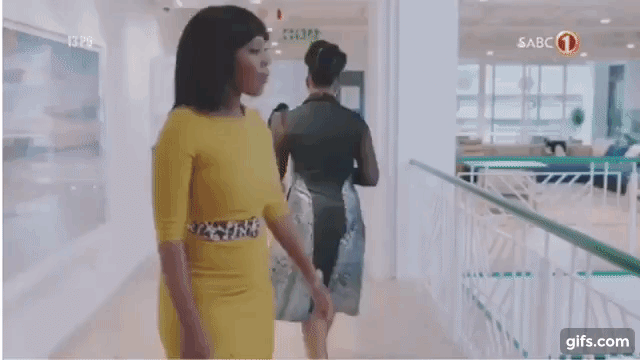 Tuesday, 29th June 2021
Episode 38
Betty is so upset with Israel that she abandons him at Hamaanskraal and accepts Max's proposal. Ethel throws Israel out of her house, and Zaza takes an indefinite break from vlogging. Linda advises Dingaan against returning to Nubia, and Lakhe signs a contract with Datatech.
Betty
Dingaan proposes to Naomi to hide his feelings for Betty. Is he also ashamed of Betty because of her drunken video? He regretted not defending Betty when she was fired over false misconduct accusations. Maxwell offers Betty a bribe at the lowest moment of her life. Will she take the bribe to pay the Nubia company?
Dingaan
Betty's input helps Dingaan focus on how to make the Sta-Soft-Fro campaign successful. He misses her when she gets demoted and later laid off. Dingaan struggles to keep his client, Pinky, after Lakhe releases a video claiming that the Sta-Soft-Fro campaign was a fraud.
uBettina Wethu teasers for June 2021 evoke a rollercoaster of emotions in viewers. Since you already have a bad or good impression about some characters after reading this spoiler alert, following the storyline on SABC1 will be easy and enjoyable.
READ ALSO: The Evil Eye teasers for June 2021: Piya attempts to stab Mohana
Briefly.co.za shared with The Evil Eye's dedicated viewers the brilliant tactics Ansh uses to neutralize Mohana's threats. In The Evil Eye teasers for June 2021, Ansh proves that Mohana is no match for him.
When Nishant denies knowing the Rathods, Abyah draws a licensed gun on him. Will Nishnat surrender to Abhay?
Source: Briefly News