King of Hearts teasers for June 2021: Kritika is pregnant
Kritika is jealous of Siddharth's love for Roshni. She tries to kill her but ends up harming a child instead of Roshni. Simran plans to get Kritika married as soon as possible because of her pregnancy, but he will be very surprised when he discovers who she will eventually marry. Who put Kritika on the family way? King of Hearts teasers for June 2021 unveil more upcoming mysteries on the show.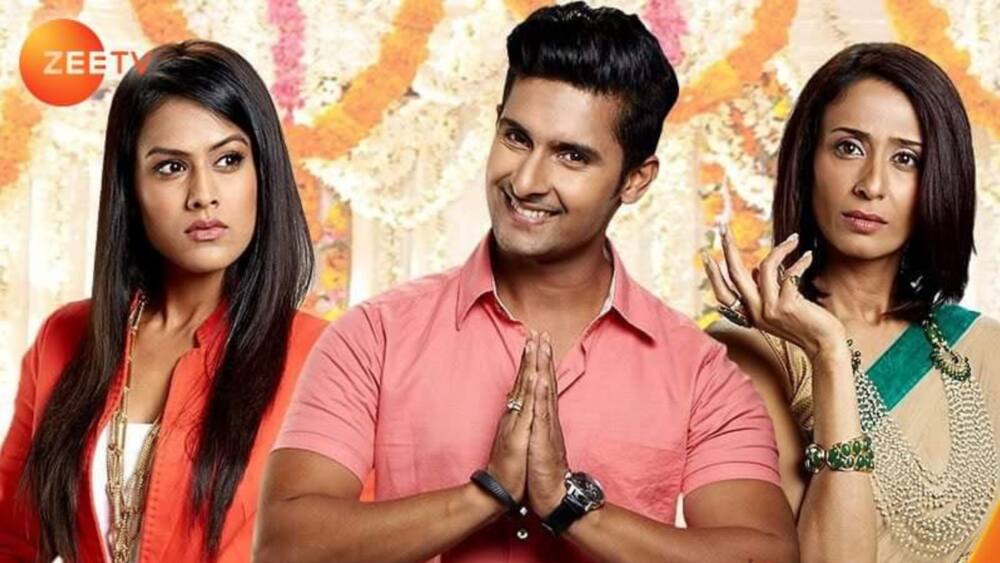 It is challenging for a criminal to live peacefully. Before you head down that path, take a look at Rajveer's life. A criminal lifestyle is not worth it. The man enjoys making quick money illegally but is always on the run.
June 2021 King of Hearts teasers
Zee World rebroadcasts King of Hearts from Mondays to Fridays at 17h00. Zee World is Channel 166 on DSTV and Channel 25 on GOTV. You would not want to miss the following breath-taking episodes:
Tuesday, 1st June 2021
Episode 50
Nani slips and falls in the washroom, and everyone spends the night in one of the factory buildings that provide labourers with affordable accommodation. Durga Devi surprises her family in a new avatar, and Rajveer storms into Raj's office to talk to him. Later, Kaser leaves the consignment unattended when Rajveer's goon distracts him.
Wednesday, 2nd June 2021
Episode 51
Rajveer breaks into the safe while Kesar is asleep and replaces an expensive necklace with a fake one. Meanwhile, Roshni learns more about her mother, and Siddharth later reconciles Roshni and Durga Devi.
Thursday, 3rd June 2021
Episode 52
Simran decides to reveal the truth about Kritika to Siddharth. Kritika is not at home when the time comes for Raj and Simran to introduce her to Siddharth. Durga Devi accuses Kesar of stealing her earrings when she spots Resham wearing them.
Friday, 4th June 2021
Episode 53
Roshni slaps Samaira for insulting her and Siddharth. Rajveer introduces Mr Singh, a new business associate, to Durga Devi. Siddharth refuses to accompany Durga Devi to Dubai for a business deal upon learning that Rajveer will also come with them.
Monday, 7th June 2021
Episode 54
The police arrest Gafoor Bhai while leaving the hotel, and Kesar decides to start a business. Siddharth visits the police station and discovers that they released Gafoor Bhai on bail. Kritika swears to get back at Roshni and Siddharth.
Tuesday, 8th June 2021
Episode 55
Roshni gets upset with Samaira for mistreating an employee, and Siddharth uses his contacts to make the police keep an eye on Gafoor Bhai. He also wonders why he never noticed Rajveer's fraudulent activities. Raj helps Siddharth find proof against Rajveer.
Wednesday, 9th June 2021
Episode 56
Siddharth and Roshni invite Raj and Simran for a New Year Eve's party. Kritika tries to run over Roshni because she is jealous of Siddharth and Roshni's love. Unfortunately, she hits Phatka, a child from an NGO. Kritika panics and confesses to Simran that she caused an accident. However, she hides the fact that Roshni was her target.
Thursday, 10th June 2021
Episode 57
Simran reveals how she is related to Kritika, and the truth compels the good-hearted Siddharth to beg Durga Devi and Roshni to forgive Kritika. Siddharth later files a juvenile case against Rajveer.
Friday, 11th June 2021
Episode 58
Siddharth discovers that Rajveer is in Pune and looks for his address. A remand home gives Siddharth an address of a couple living in Pune. He begs the couple to tell Durga Devi's family the truth about Rajveer. Meanwhile, Simran hurriedly plans Kritika's wedding. She wants to marry her off before the pregnancy starts to show.
Monday, 14th June 2021
Episode 59
Siddharth comes to his sister's wedding ceremony only to discover who her future husband will be. She is getting married to Rajveer! What will he do to ensure this does not happen?
Tuesday, 15th June 2021
Episode 60
Simran and Raj discover that Kritika had a miscarriage before she had a chance to give birth. Later on, Simran purchases the property that DD has mortgaged to cause her further pain.
Wednesday, 16th June 2021
Episode 61
Simran kicks DD and her family out of the home. In light of this, will Siddharth and Roshni's relationship remain intact?
Thursday, 17th June 2021
Episode 62
Siddharth is heartbroken when he discovers that he and Roshni may not live under the same roof anymore. Raj does his best to return to DD everything that she previously owned, but her pride gets in the way.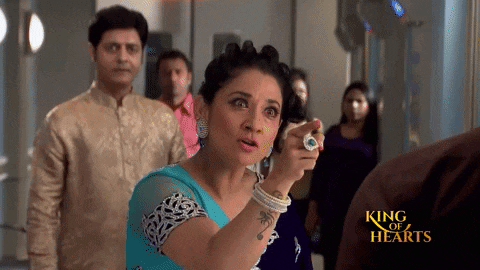 Friday, 18th June 2021
Episode 63
Simran remains unsuspecting the truth about Rajveer, and she invites him into her house. Elsewhere, Siddharth tries to fix things with Roshni, but she does not listen to his explanation.
Monday, 21st June 2021
Episode 64
Siddharth and Raj choose to get out of the house, leaving Simran with Krika and her spouse, Rajveer.
Tuesday, 22nd June 2021
Episode 65
Siddharth is finding it very difficult to live without Roshni around. It comes to Simran's attention that ever since Rajveer got into power, the Kurana's have been losing a lot of money. He then accuses Siddharth of being the source of the issue.
Wednesday, 23rd June 2021
Episode 66
Siddharth cooks up a scheme that will ensure Roshni reaches out to him, and he can have her back. He is overcome with emotions when he hears her voice for the first time in a long while.
Thursday, 24th June 2021
Episode 67
DD discovers that Siddharth is aware of Roshni's location and has decided to go and look for her. What lengths will DD go to just to keep the two apart?
Rajveer
He sets a trap for Kaser by stealing Durga Devi's earrings. Kaser loses his job and decides to start a business. Rajveer introduces a suspicious businessman named Mr Sigh to Durga Devi and flees to Pune after Siddharth refuses to go with him and Durga Devi to Dubai. Simran determines that the Kurana's have been losing money since Rajveer got into power.
Siddharth
The sharp-minded Siddharth observes the suspicious activities Rajveer is doing. He reports him to the police after Raj helps him gather evidence. Siddharth convinces a couple in Pune to tell Durga Devi the truth about Rajveer. He discovers that his sister is getting married to Rajveer. He is also heartbroken when he finds out that he will not be living with Roshni anymore. Will they fix their relationship?
Did you love King of Hearts teasers for June 2021? There is a high chance Kritika's family will be in for a big surprise when she finally discloses the man responsible for her pregnancy. Is it Rajveer or Siddharth?
READ ALSO: As Die Skoen Pas Teasers for June 2021: Yasemin's dinner party turns into a dilemma
Briefly.co.za recently published the As Die Skoen Pas Teasers for June 2021. Compared with other love dramas, the twist and turns in this highly engaging television series are second to none.
What will Omer do to the tempting offer coming from Fikret, and why does Yasemin insist on having Koray shoot the photos for her production? As Die Skoen Pas teasers for June 2021 episodes prepare you for what is upcoming this month, get ready!
Source: Briefly News