King of Hearts teasers for May 2021: Roshni is kidnapped
Roshni's troubles are far from over as she envies Babloo and Pratima's simple but happy marriage. Will she ever fulfil her heart desires? Find out what happens in the May 2021 episodes from the following King of Hearts teasers.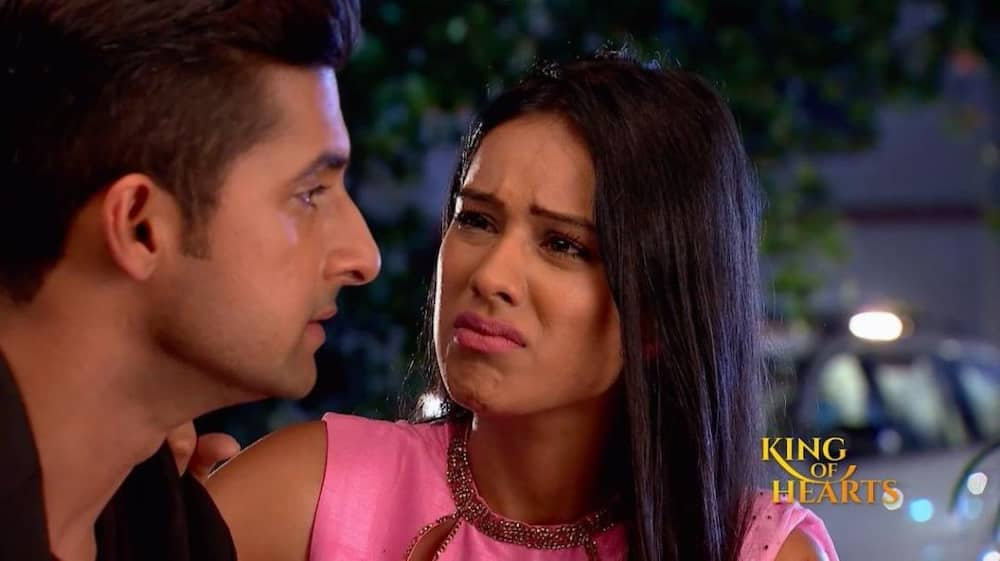 King of Hearts on Zee World follows the lives of Roshni and Siddharth. They fall in love, but there are many obstacles they have to overcome to make it work. Will theirs be a happy ending?
King of Hearts May 2021 teasers
Will Pratima continue to persevere with Durga Devi's insults? Here is what is coming up in King of Hearts May episodes.
3rd May 2021 (Monday – Episode 29)
Durga Devi spots Pratima and Siddharth hugging, and this makes her believe that they are a couple. Later, DD witnesses as Siddharth puts a ringer on Pratima's finger at a jewellery showroom, and she discloses the incident to Roshni.
4th May 2021 (Tuesday – Episode 30)
Durga Devi is surprised to see the ring on Pratima's finger. Roshni makes up her mind to follow Siddharth and Pratima, but by the time she catches up with him, Pratima is nowhere to be found. When asked about the girl, Siddharth denies being with her.
5th May 2021 (Wednesday – Episode 31)
Siddharth and Pratima meet secretly behind the temple while other couples take part in the karva chauth rituals. His parents start worrying after failing to find him in the temple. Durga Devi seizes the opportunity and takes Siddharth and Roshni's parents behind the temple.
6th May 2021 (Thursday – Episode 32)
Durga Devi is embarrassed when Babloo reveals that Pratima is his wife and that she should stop abusing her. Babloo later listens to Durga Devi and leaves the house with his wife.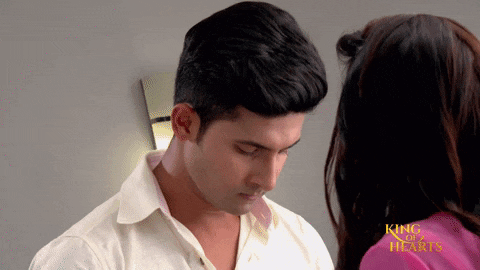 7th May 2021 (Friday – Episode 33)
Roshni envies Babloo chacha and Pratima's simple but happy marriage. Elsewhere, Durga Devi continues to trouble Pratima as she abuses her in the office. Later, Roshni helps her spouse while Siddharth wonders if his plan to unite Roshni and DD will work.
10th May 2021 (Monday – Episode 34)
Durga Devi accuses Pratima of losing INR 25 lakhs, and Kesar asks her to deliver jewellery to a client. Later, Pratima is chased by thugs, but Kesar thinks that she has escaped with the jewellery.
11th May 2021 (Tuesday – Episode 35)
Raj leaves Siddharth in charge of the enterprise as he goes on a business tour in London. Durga Devi admonishes Siddharth for not telling her the truth at work, and Nani intervenes. Mona Bua enters at that moment and introduces her daughter Samaira and son-in-law, Rajveer Singh.
12th May 2021 (Wednesday – Episode 36)
Rajveer seeks forgiveness from Siddharth for misbehaving at his hotel, and Durga Devi starts insulting him. Meanwhile, Roshni is abducted at the NGO's office as she attempts to save a small girl from the abductors. Rajveer and Siddharth start working together to locate Roshni and rescue her.
13th May 2021 (Thursday – Episode 37)
Siddharth manages to save Roshni. She later finds out that the little girl's parents had sold her to the goons and reveals the details to Siddharth.
14th May 2021 (Friday – Episode 38)
Roshni asks Siddharth to prepare a surprise for Nani on her birthday, but the surprise is ruined when Rajveer throws a surprise party for her. Simran visits a frustrated Raj at work, and he takes it out on her. Later, Durga Devi compliments Rajveer for his gift to Nani but mocks Siddharth for failing her.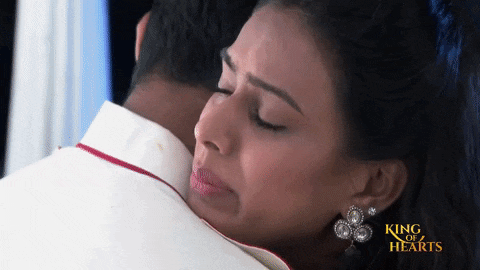 17th May 2021 (Monday – Episode 39)
DD finds herself in a challenging circumstance with her enterprise, while Sid is under pressure to assist with his father's venture.
18th May 2021 (Tuesday – Episode 40)
DD's effort to identify the person behind the scam seems not to be yielding any meaningful result, and Babloo rises to the deliverance but do you think DD will accept the hand of assistance extended to her? It seems as if the person DD reposed her confidence in is the same person stabbing her behind.
19 May 2021 (Wednesday – Episode 41)
DD resolves to move Babloo and his wife back to the house, and pleasant news eventually rocks the family.
20 May 2021 (Thursday – Episode 42)
Rajveer makes a move that misaligns with the family beliefs. Will others notice what he did?
21 May 2021 (Friday – Episode 43)
Roshni confronts DD, pays the money she and her husband owe her. She plans to leave the house, never to come back, but do you think Sid will approve of their parting on bad terms?
24 May 2021 (Monday – Episode 44)
Sid gets to know that Roshni did not tell him the truth and had, in fact, borrowed money from Rajveer. He later discovers that they stray further as much as he attempts to reconcile DD and Roshni together.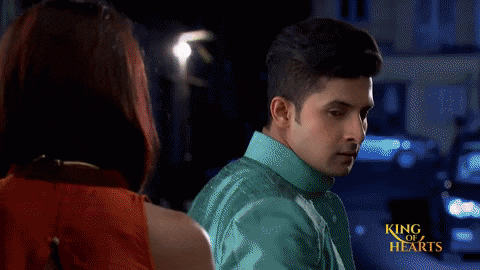 25 May 2021 (Tuesday – Episode 45)
Rajveer seems to be getting off DD's good books gradually, but will he ensure his relationship with DD is not affected in any way?
26 May 2021 (Wednesday – Episode 46)
Raj finds it challenging to accommodate Kritrika because her discourteous conduct makes their lives uncomfortable.
27 May 2021 (Thursday – Episode 47)
Simran stands behind Kritika, not minding her obnoxious behaviour, and Simran and Kritika's relationship becomes known to everyone.
28 May 2021 (Friday – Episode 48)
DD defends Roshni through her challenging period, and it appears as though Sid's accident has reconciled the mother and daughter.
31 May 2021 (Monday – Episode 49)
Rajveer interrogates Siddharth's personality and history, while Rajveer connives with DD's most dangerous adversary to bring her down.
Durga Devi
She is convinced that Siddharth and Pratima are a couple when she spots them hugging and later sees Siddharth putting a ring on her finger. She is later embarrassed when Babloo reveals that Pratima is his wife.
Pratima
DD is determined to make her life a living hell as she insults her in the office. Durga Devi later accuses her of losing INR 25 lakhs, while Kesar thinks she has escaped with her jewellery after being chased by thugs.
From the above King of Hearts teasers, a lot is going on in the lives of your favourite characters. Will Siddharth manage to unite DD and Roshni? Do not fail to follow the drama on Zee World every Monday to Friday at 5.00 p.m.
READ ALSO: Days of Our Lives Teasers for May 2021: Chad visits Gabi in prison
Days of Our Lives soapie is a captivating show that features the twists and turns in the lives of the Salem town members. As published on Briefly.co.za, the most enthralling thing about the drama series is the remarkable ways the cast members play their roles.
The teasers for May 2021 episodes contain lots of exciting scenes that keep you at the edge of your seat. Find out why Kate is dissatisfied with Paul's refusal to share helpful information regarding Vivian and what she did.
Source: Briefly News