Ring of Fire teasers May 2021: Ragini and Srishti's tragic deaths
Ring of Fire storyline spills into the second phase whereby the Singh family raises Srishti and Baiju's daughter named Sakshi. On the other hand, Anurag and Ragini's daughter called Agni grows up in foster care. Agni becomes a police inspector while Sakshi becomes a doctor. Ring of Fire teasers for May 2021 explains how Sakshi and Agni get trapped in a love triangle with a man named Keshan.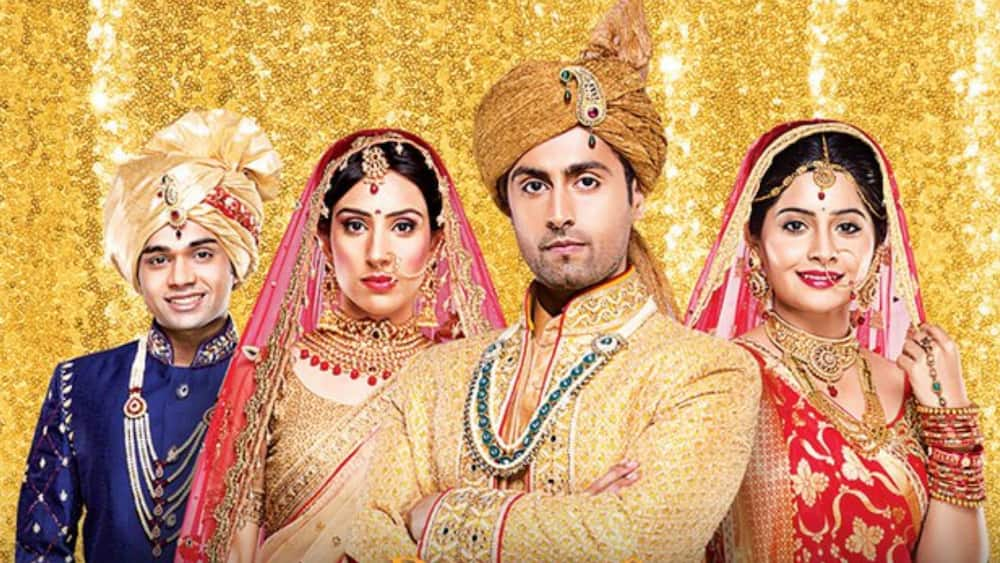 The ladies fight over Keshan for a long time. Nevertheless, they learn to get along and become best friends later. Ragini and Srishti's death hurts, but you will find solace in the mind-blowing mysteries as they gradually unfold.
May 2021 Ring of Fire teasers
Shekhar's vengeful heart wishes death upon Ragini and Srishti. However, he tastes death before them. Since Shekhar fails to kill the duo, what else could be the cause of their deaths? The following episodes have answers to your questions.
Monday - 3rd May 2021
Episode 180
Ragini enters Vikraal's hospital room when Vishu is about to stab him. Vishu disguised himself and snuck into the room. He attacks Ragini and reveals that he is Shekhar. Furthermore, Shekhar reveals that he went for plastic surgery to make himself look like Vishu so that Srishti falls in love with him.
Episode 181
Shekhar sets a bomb, ties up Ragini, and leaves the room. She almost faints while struggling to untie herself, but Vikraal encourages her to try harder. Finally, the lady manages to free herself and diffuses the bomb.
Tuesday - 4th May 2021
Episode 182
Shekhar dies, but there is a chance he has faked his death and changed his identity. A new villain shows up to disrupt Baiju's life.
Episode 183
Solid meets his boss, who happens to be a familiar face to the show's viewers. The boss is seeking vengeance on someone, and Solid is helping him to fulfil his goal.
Wednesday - 5th May 2021
Episode 184
Ragini and the inspector plan to catch Solid. Later, she blames Baiju when Anurag's contract is cancelled, and the argument forces her to break ties with Srishti and Baiju. Ragini begs Solid for financial help to trap him because she is not struggling financially. Moreover, she convinces him to let her sell the remaining drugs.
Episode 185
Shekhar plans to bring down Ragini after meeting Solid. He kills Baiju and blames it on Ragini. The police arrest her and send her to jail.
Thursday - 6th May 2021
Episode 186
Shekhar kills Solid and chases Srishti in the woods. Srishti manages to kill him. Later, Srishti and Ragini experience health complications after delivering baby girls. Ragini names her daughter Agni and hands her over to a prison warden before she dies.
Vidaan and Revati take care of Sakshi, Srishti's daughter, after her mother's demise. Twenty years later, Lucknow criminals mistake Sub-inspector Agni Singh's for some lady and abduct her.
Episode 187
The criminals beat Agni and steal her expensive ornament. Meanwhile, Sakshi and Tony recall with pride how they posed as police and robbed a store.
Friday - 7th May 2021
Episode 188
Agni cries when she comes across her late mother's belongings. Later, Sakshi and Agni fail to spot each other, yet they are in the same temple. A dairy businessman named Dashrath Singh shows Agni a letter from an anonymous person. The letter demands he calls off his son's wedding.
Episode 189
Sakshi notices Agni at a party and remembers she is a cop. Agni strikes a deal to track five kidnappers and sabotage their plan. Moreover, she spots Sakshi trying to flee the scene and commands her team to chase after the goons, but they lose sight of the criminals.
Monday - 10th May 2021
Episode 190
Sakshi runs into Revati's arms for comfort but does not tell her about Agni. Raghav, his wife, and Keshan visit the inspector Agni to thank her for saving Sakshi, and they end up discussing Sakshi's profession. Later, the inspector goes to Sakshi's home to establish who among her family members is alive.
Episode 191
Keshan seeks medical services because he is experiencing a running nose. However, doctor Sakshi refuses to attend to Keshan. Later, Agni spots Keshan and Sakshi having a romantic moment.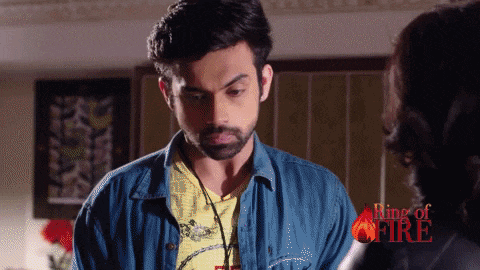 Tuesday - 11th May 2021
Episode 192
Agni rejects Keshan's dinner invitation even when he explains that it is an appreciation gesture. Instead, she interrogates Keshan, and he shows her his property ownership documents. Revati's call cautions Sakshi to keep stay undercover. Instead, Sakshi lashes out at Keshan and shows him documents which she insists are the legal papers later.
Episode 193
Keshan is excited when his mother permits him to invite Revati and his daughter to live in their mansion. Amma Ji and Revati insist that Agni and Sakshi should share a room even though they dislike one another. Amma Ji wakes up at night because they two are fighting. While Devi and Yashi's plans will surprise the young ladies, Keshan wonders why Agni slept on the couch.
Wednesday - 12th May 2021
Episode 194
Devi's clothes catch fire while she is playing. Sakshi sustains burns while trying to put out the fire. Keshan fantasises about Agni, and Amm Ji asks Revati to allow Keshan and Sakshi to get married.
Episode 195
The bold Keshan risks his life and saves Revati when robbers break into the house at night and hold him at knifepoint.
Thursday - 13th May 2021
Episode 196
Devi wants Keshan to marry the doctor, but Yashi demands Keshan should marry a police inspector. Yashi and Devi's conflicting decisions shock and confuse Keshan and the two ladies. The three youths clear up the misunderstanding when it is too late to restore peace between Yashi and Devi. Agni and Sakshi later fight over Revati's anklet.
Episode 197
Keshan sends Agni a love letter, a rose, and a delicious meal, but she rejects his romantic advances. Sakshi later learns that no one hired the thugs to attack Agni and Keshan.
Friday - 14th May 2021
Episode 198
Sakshi apologises to Agni but makes it clear that she is yet to forgive her. Will she try to gain Sakshi's forgiveness or not? Keshan is shocked when Agni confesses her love for him.
Episode 199
Everyone shows up for the big event, and they mingle as though nothing has been happening.
Monday - 17th May 2021
Episode 200
Sachi saves everyone from a dire situation when she realises that the light from the ceiling is falling off and might hurt Sakshi.
Episode 201
It is the last day of the fast, and an uncouth man plants a snake in one of the baskets in the house. He intends to kill Agni's husband-to-be.
Tuesday - 18th May 2021
Episode 202
Agni implements her plan by drugging Sakshi and locking her up in a room to stop her from interfering with the wedding. However, Sakshi gains consciousness and succeeds in escaping.
Episode 203
Sakshi pretends to be Agni, and the marriage between her and Keshan goes on according to plan.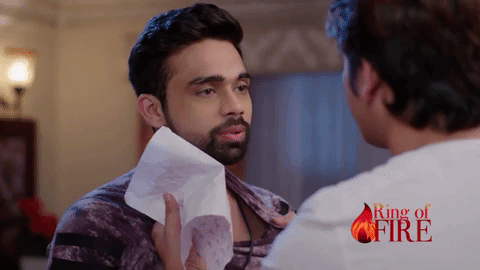 Wednesday - 19th May 2021
Episode 204
When Keshan realises that he married Sakshi instead of Agni, he gets furious and refuses to acknowledge the marriage. Instead, he decides to oust Sakshi.
Episode 205
Sakshi returns to the mansion and irks everyone when she unremorsefully elaborates why she did what she did to Agni. However, to her dismay, police officers show up to arrest her!
Thursday - 20th May 2021
Episode 206
Agni gets so outraged that she points a gun at Sakshi.
Episode 207
Keshan leaves the house, and when he returns, he hands Sakshi the divorce papers.
Friday - 21st May 2021
Episode 208
Keshan receives special treatment from both of his wives, and he is surprised by how much Sakshi is not willing to give up.
Episode 209
The love triangle causes more tension when Sakshi shows up uninvited for the bake-off between Keshan and Agni.
Monday - 24th May 2021
Episode 210
Sanjay hatches a plan to ruin Sakshi's life.
Episode 211
Sanjay tries to sneak out of the house with grandma in a trunk. Elsewhere, Sakshi realises that her phone is lost.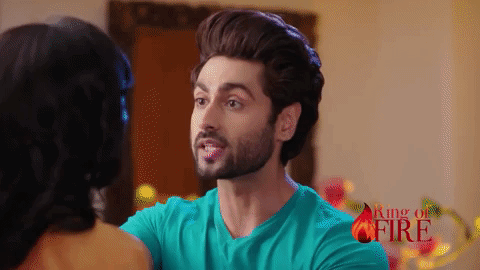 Tuesday - 25th May 2021
Episode 212
A dire situation transpires in the mansion, and it compels Sakshi and Agni to spend time together.
Episode 213
Sanjay succeeds in kidnapping a grandmother, and he makes it to the parking lot. However, Sakshi realises that the grandmother is missing when she comes across her locket at the parking lot.
Wednesday - 26th May 2021
Episode 214
Sanjay takes the next step in his plan, and Sakshi starts being suspicious.
Episode 215
Agni plans a romantic dinner for her husband.
Thursday - 27th May 2021
Episode 216
Keshan offers to help Sakshi, although she chooses not to say a word.
Episode 217
Grandmother's health stresses everyone, and they try to make her comfortable enough to make her get better.
Friday - 28th May 2021
Episode 218
It is time to break the fast, and everyone goes to the river.
Episode 219
The grandmother is rushed to the hospital, and the escapade makes Agni and Sakshi's relationship grow.
Monday - 31st May 2021
Episode 220
Agni digs deeper into details of the person trying to ruin the bond in her family, and her findings leave her in shock!
Episode 221
Sakshi makes the difficult decision to give up on her feelings for Keshan to mend her relationship with her sister.
Agni
Agni wins at her career and saves the day by stopping the kidnappers. She also intentionally works on her relationship with Keshna, and her efforts seem to be bearing fruit. They agree to get married. However, Sakshi's presence stresses them out. To her dismay, she does the unthinkable and marries her man! Will she forgive her?
Sakshi
Sakshi outsmarts Agni despite her efforts to stop her from her mischief. She impersonates Agni during the wedding, and when Keshan realises that she played him, he gets so furious that he files for divorce. However, Sakshi refuses to sign the documents. Instead, she agrees to co-exist with Agni as Keshan's wife. Later, Agni realises that Sakshi is behind the family's miseries. What will she do to put her in her place?
Ring of Fire teasers for May 2021 have hinted at how much drama will unfold in May. You cannot afford to miss out on all the mayhem and the rollercoaster of emotions. Tune in to Zee World from Mondays to Fridays at 18h00 and 19h00.
READ ALSO: New! It's Complicated teasers for April 2021: A brother and sister-in-law's entanglement
Briefly.co.za highlighted the premier episodes of Zee World's new series. In It's Complicated teasers for April 2021, Verinder gets his sister-in-law pregnant while his brother is away for official work. As a result, Nerandin and his wife have not seen each other for two years.
Can Jassi justify cheating on her husband with his brother because he went away for a long time? Zee World began airing the show on Saturday, 10th April 2020. Tune in every Saturday and Sunday at 19h00.
Source: Briefly News