Education bursaries- all the bursaries you need to know about in South Africa
Most South African learners often struggle to finance their studies without useful information on the different education bursaries now available. These Za bursaries are highly accessible on a non-competitive basis for all eligible students. As studies become more costly in these economic times, learners need to explore different funding options to increase their chances of an award. So, what are the various types of education bursaries available in South Africa?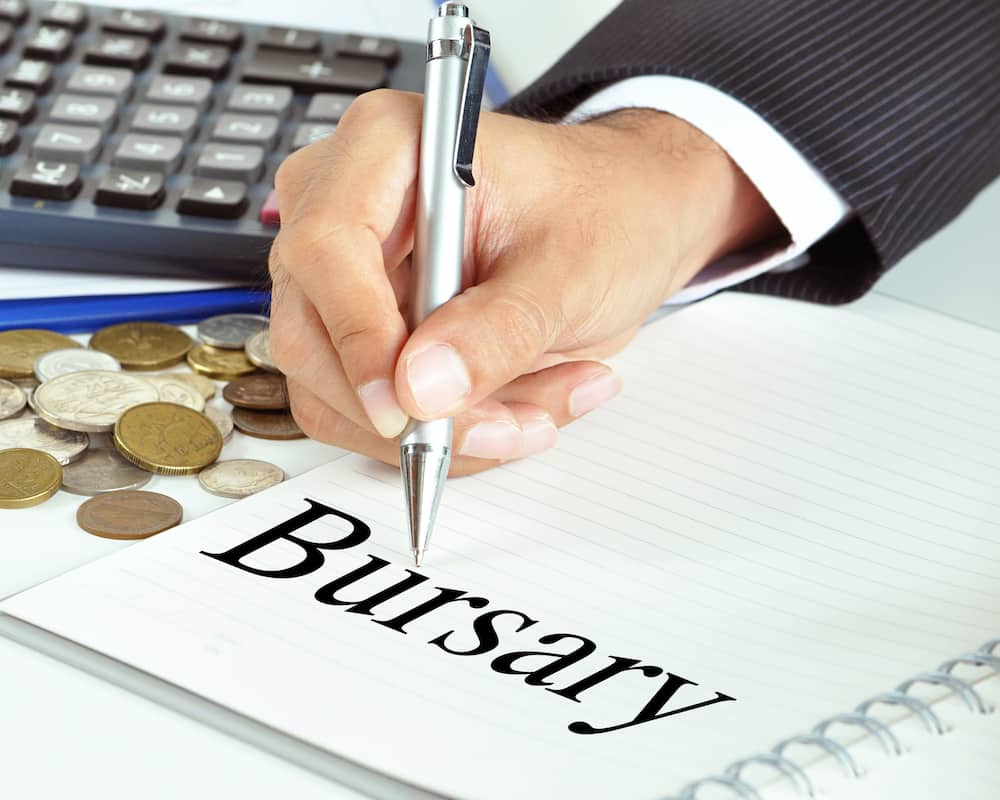 Do I qualify for a bursary? South African education and teaching bursaries are awarded to learners who merit threshold requirements and sometimes without necessarily applying for them. Factors such as student circumstances and background play a fundamental role in the award criteria.
READ ALSO: Netcare bursaries 2019-2020 South Africa
Education and teaching bursaries for 2020
How do I get a teaching bursary in South Africa? Different education funding programmes are available for individuals whose calling is to prepare learners to succeed in the career market, or equip them with necessary life skills. These bursaries are reserved particularly for learners that demonstrate impressive academic potential with insufficient resources to validate their dream of becoming teachers. Who qualifies for a bursary in South Africa? Some of the forefront qualification to accessing these teaching bursaries include:
Expression of commitment when handling learners. One should love working with children.
Must be enrolled at a recognized institute. Those who have applied to study at a recognized institute in the country also qualify.
Should reserve a clean academic record.
Should have completed Matric or be in the final year of school.
Should be a permanent resident or a South African citizen.
Even then, those from disadvantaged families receive higher preference when determining eligible applicants.
Bursaries for teaching 2020-21
Do you meet the above criteria and are looking for teaching bursary offered by government? Listed below is a thorough list of awards for those interested in South Africa educator qualification.
Arup Education Trust Bursary
Access Trust Bursary
Barloworld Education Trust Bursary
Cida Empowerment Trust Bursary
IDB Education Trust Bursary Loan
MANCOSA Bursary
Mpumalanga Provincial Government Bursary
NUMSA Bursary
SACEE Norah Taylor Bursary
JB Marks Education Trust Fund Bursary
North West Provincial Government Bursary
Mick Leary Educational Trust Bursary
Richards Bay Coal Terminal (RBCT) Bursary
Rio Tinto/ Richards Bay Minerals (RBM) Bursary
NEET (National Economic Education Trust) Bursary
SA Maths and Science Teacher Intern Programme Bursary
Schauenburg Education Trust Bursary
Epilepsy South Africa Educational Trust Bursary
SIOC Community Development Trust (SIOC-cdt) Bursary
Sugar Industry Trust Fund for Education (SITFE) Bursary
The Funza Lushaka Bursary Programme
Cape Winelands District Municipality Mayoral Bursary
ASSET (Association for Educational Transformation) Bursary South Africa
These free teaching bursaries attract an overwhelming number of applicants annually. Not all learners and parents understand how different education funding programmes can subside or even eradicate the cost of their studies. Different types of bursaries provide learners with an application advantage because of the higher chances of an award.
For this reason, there are various types of department of education bursaries to suit the needs of diverse applicants. While some bursaries are strictly accessible by learners in a particular course, most awards are available to learners regardless of their level of study or major in the institution.
Other financial aid options for students
National Student Financial Aid Scheme, NSFAS, is one of the most popular education funding option particularly accessible to applicants from households whose income falls with a specified range. The body awards bursaries and loans to disadvantaged learners, so do not sit back but make your application today.
EduFunding is another equally resourceful financial aid provider to learners. The body has one of the most advanced bursary databases in the country, therefore, attracting a higher applicant ratio. EduFunding offers financial assistance to all learners that wish to broaden their knowledge through studies.
READ ALSO: SETA bursary application guide
Education bursaries are the easiest way of clearing your studies within the required time without unnecessary financial strains. Those pursuing Postgraduate Certificate Education and are in need of financing can go for PGCE bursaries that will enable them advance their studies and make them better teachers. Find the most appropriate teaching funding aid and apply to earn financial freedom as you increase your skills.
READ ALSO:
Motsepe foundation bursary 2019-2020: application, closing dates and coverage
How to get free education in South Africa in 2019?
Wits accommodation woes force homeless student to sleep on campus
NSFAS requirements for 2019
A simple, complete guide on how to apply for NSFAS funding online
Source: Briefly News