South Africa Ramadan 2021: Timetable, rules, changes, meaning, history
2020 was a year of a kind, and for the first time in history, Ramadan was marked in unusual ways. Families could not congregate to mark the holy month or the Eid celebrations. So is the case in 2021. With the restriction measures in place, these details of Ramadan timetable, rules and changes might go a long way.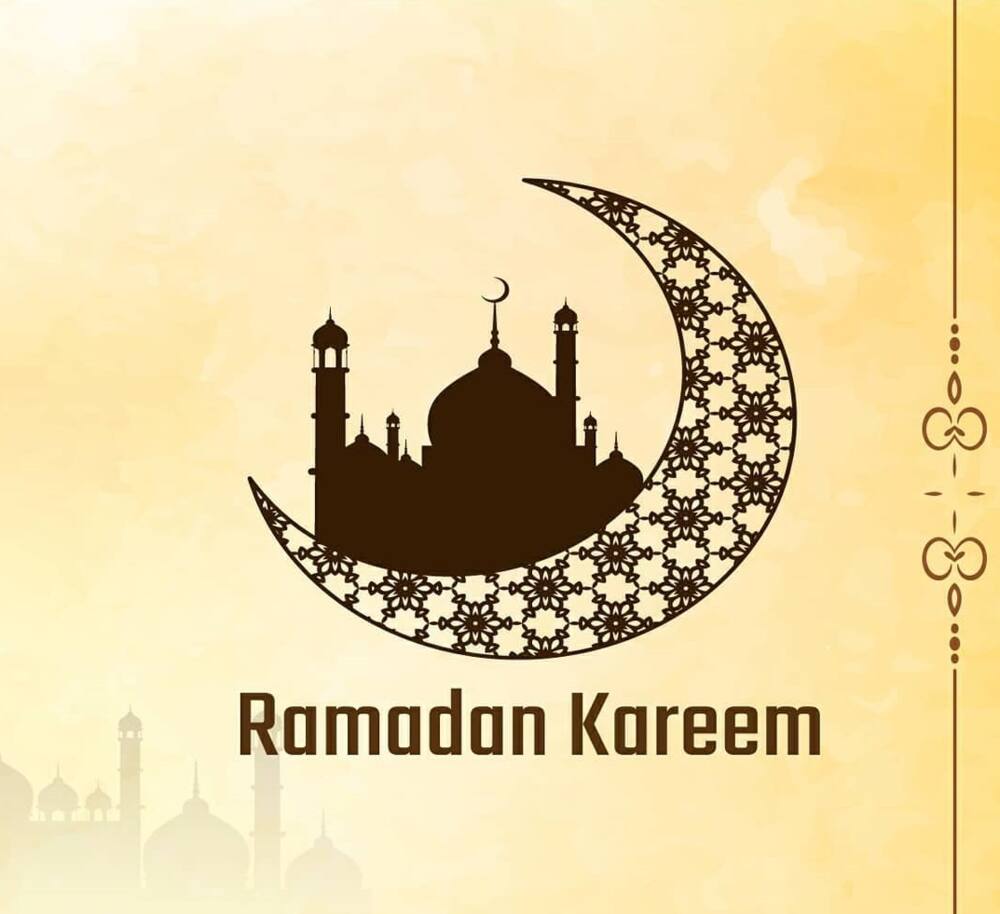 Ramadan is the holiest and one of the most significant months in the Islamic calendar as it unites Muslims from all over the world. It is also marked by religious activities that entail people mingling together and engaging in prayer.
With the ongoing lockdown in South Africa, it looks like the events of this year's celebration will be done differently. Will Muslims engage in fasting as usual? You might want to find out more.
Ramadan meaning
Ramadan is the ninth month in the Islamic calendar, which is the lunar calendar. Ramadan calendar is dependent on the cycles of the moon. The month begins after the crescent moon is visibly spotted, when the religious leaders announce to have personally seen it.
South Africa Ramadan history
In Islamic culture, Ramadan is the most sacred month. It is believed to be the month when Allah gave the first chapters of the Quran to the Prophet Muhammad. During this month, Muslims strive to be closer to God by fasting, praying, and abstaining from pleasure.
Ramadan rules
Fasting is one of the five pillars of Islam, and it does not only entail abstaining from food and drinks but also practices like fighting, gossiping, telling lies, smoking, taking an oral medication, and sexual activities.
Fasting is, however, excepted for anyone who has not hit puberty, the sick, frail, expectant and lactating mothers, ladies in their menstrual periods and those who are travelling.
During the holy month, Muslims are expected to offer great services to the society by helping those in need. They are also expected to be intentional about the holy month and observe what is expected of them. Engaging in the practices that they are not supposed to will make their fast nullified.
South Africa Ramadan 2021 timetable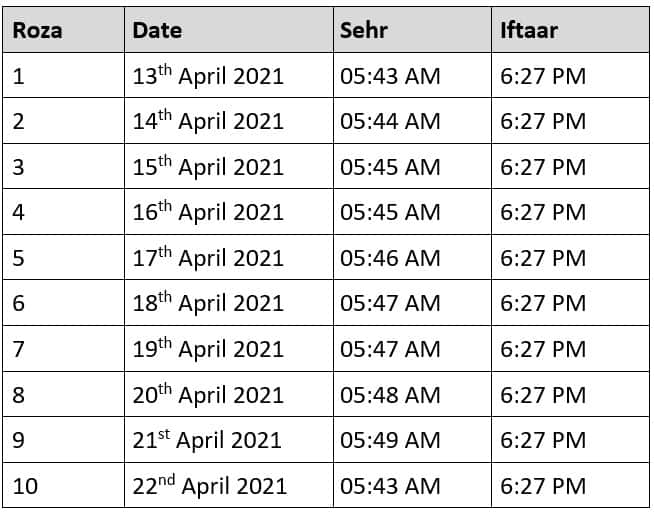 This Ramadan 2021 timetable South Africa is an illustration of when to start and break the fast in April if you are in Cape Town. Sehr marks the start of the fast, and usually, Muslims have a small meal before then. Iftar means the time that they break their fast, and it is marked by sipping on water and three dates before engaging in prayers.
Ramadan 2021 dates South Africa
When does Ramadan start? In Cape Town, the holy month starts on Tuesday, 13th April 2021, and it is expected to end on 12th or 13th May 2021. The dates of the holy month will entirely depend on the sighting of the moon.
The most accurate Ramadan dates will be provided by the maankykers, who are the moon watchers that gather in specific spots to observe the moon. Alternatively, one could also tune to The Voice of the Cape or Radio 786 for updates on Ramadan calendar 2021 Cape Town.
South Africa Ramadan 2021 changes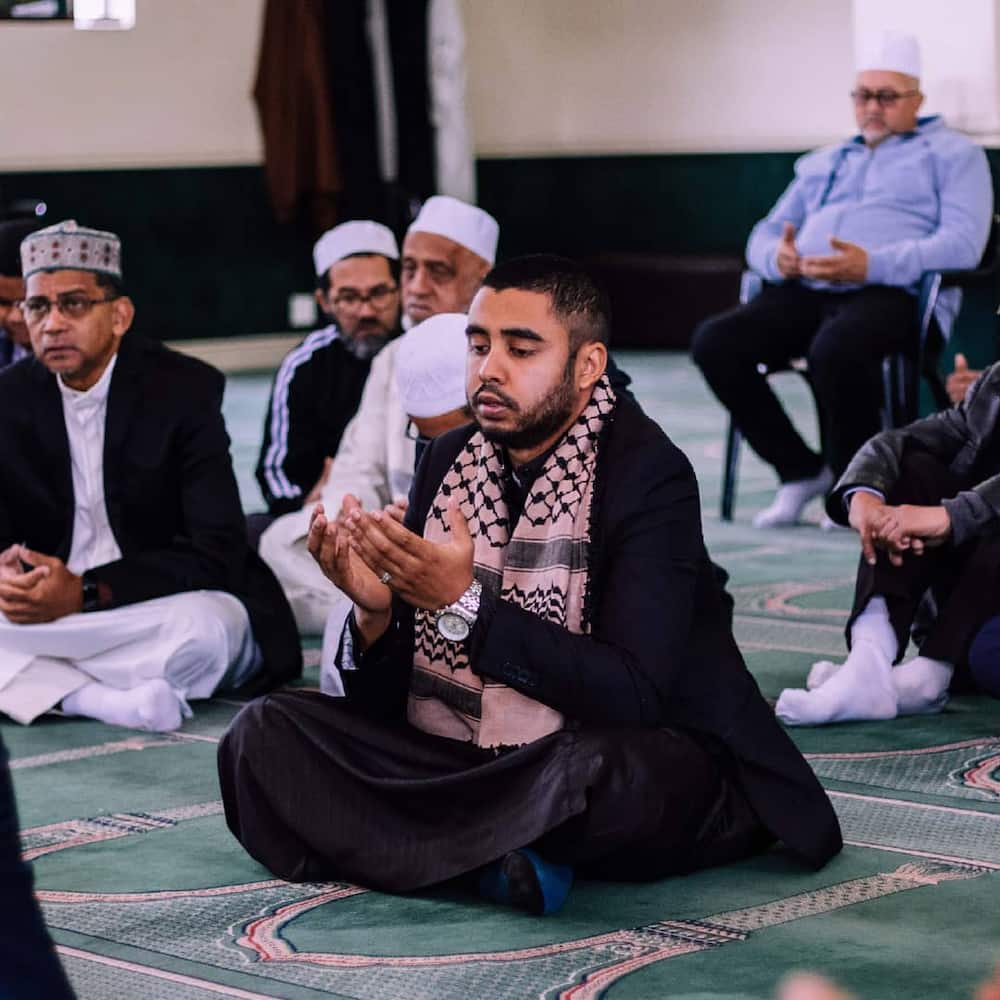 How will Ramadan be in 2021? This list highlights some of them and the new ways that the holy month will be marked.
1. Conducting prayers at home
With the ongoing lockdown in most countries, including those in the Gulf, this year's holy month's prayers will have to be held at home and not in the mosque as it has always been.
2. Taraweeh prayers
Social distancing is also going to affect the Taraweeh prayers as the exclusive evening prayers will not be held in mosques.
3. There will be no social gatherings
During this season, Muslims engage in celebrations that involve coming together to share meals. With the ongoing social distancing rule, most Muslims will not have the opportunity to meet up with their families and engage in the celebrations.
4. I'tikaf will not be followed in the local mosques
Since local mosques will remain closed during the 2021's holy month, people will have to follow I'tikaf prayers in their houses.
5. 27th Ramadan
The 27th Ramadan, which is believed to be the night of blessings, will not be marked as usual. With the closure of mosques, Muslims will have to have the sermons in their homes.
6. Eid 2021 South Africa
With the ongoing social distancing rules, there are very high chances that this year's Eid celebrations will also be marked differently. Muslims might not have the opportunity to congregate in mosques for prayers and later gather for celebratory feasts as it has always been.
Frequently asked questions (FAQs)
These are some of the frequently asked questions about the holy month and their answers.
In which month Ramadan is coming 2021?
The holy month will start in April 2021 and end in May 2021.
What time is Iftar Ramadan 2021?
Iftar is held at different times, depending on one's location. Usually, it is around 6 p.m. The holy month's timetable highlights when it will be held in different regions.
READ ALSO: Coronavirus: Chief Imam urges Muslims to pray in their homes
When I should eat Suhoor?
It should be eaten before dawn. The timetable has set aside the exact time when the pre-dawn meal should be taken in Cape Town in April.
When does Ramadan end?
The holy month is expected to end either on 12th or 13th May 2021.
Ramadan 2021 is going to be one of a kind since most of the common practices will not be held as usual. However, that should not be a cause of alarm as Muslims are determined to go through the holy month and ask Allah for forgiveness and mercy to endure these tough and uncertain times.
DISCLAIMER: This article is also intended for general informational purposes only and does not address individual circumstances. Therefore, it is not a substitute for professional advice or help and should not be relied on to make decisions of any kind. Any action you take upon the information presented in this article is strictly at your own risk and responsibility.
READ ALSO:
Samaritan shares food with 'brothers', inspires SA: "You are God sent"
Mosque built 1 200 years ago found in Israel, birthplace of Jesus
Jewish shrine of the Prophet Ezekiel's tomb open to public in Iraq
Source: Briefly News