The 7 most ruthless gangs in South Africa on the radar of the government-led Anti-gang unit
Crime and violence are two terrifying words that law-abiding citizens hardly want to hear within their environment. For this reason, civilized people often sue one another in an attempt to settle disagreements within the court system. On the contrary, gang groups often escalate with violence having lesser consideration on legal jurisdictions. What are the most brutal gangs in South Africa?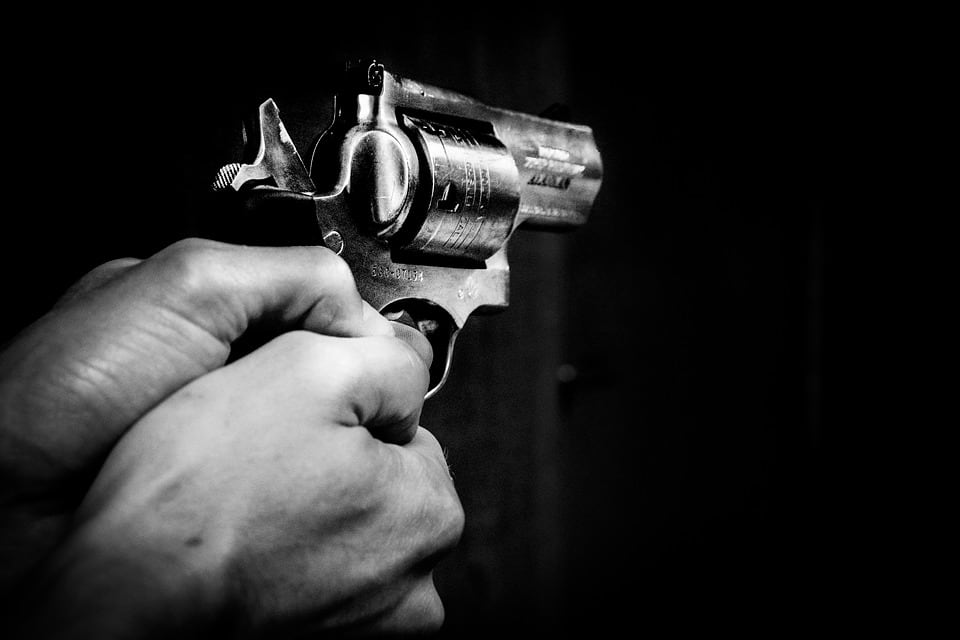 Who started gangs? South African gangsters have a long history stretching to a time when there were no sufficient legal redresses. For instance, some of the deadly gangs in Cape Town sparked with apartheid which formalized and promoted intense systematic segregation. Different South African crime bosses continue to thrive amid modernization perhaps because disputes arising from illegal dealings have no explicit legal provisions. Cases in point are severe disagreements between smugglers, pimps, drug traffickers, and thieves. However, underworld associated disputes rise with rage ending in brutal violence that directly affect law-abiding citizens.
READ ALSO: Crime in South Africa: rate and statistics
7 most ruthless gangs in South Africa
The rise of gangsterism in Cape Town and other leading cities in South Africa dates back to the Group Areas Act of 1950. Even so, some gang groups sprang up over a century ago for reasons that supersede apartheid. The recent police report indicated that there were about 100,000 gang members in the Western Cape province with an ever-rising recruitment trend.
1. The Numbers Gang
The Numbers Gang was incorporated in the late 1800's and remains one of the most powerful yet infamous to the public. Like any other, the group is founded on a dispute that arose among mine workers. Two men allegedly confronted each other fiercely citing inhumane labour conditions. The struggle ended in the incorporation of Numbers Gang, which is now manifested in prison systems across South Africa.
This South African underworld bosses group runs under three specialty, divides as described in the upcoming segment.
26 gang: the 26s majorly execute robbery operations as well as smuggles supplies into prisons.
27 gang: the group is the stem operator in its parent organization. Interested members must accomplish an execution mission on a warden or a guard by stabbing.
28 gang: the group remains top in the list of Numbers Gang subgroups. 28 gangsters Cape Town operators execute sexual offenses which include assaulting other male inmates to gain membership.
The Numbers Gang continue to escalate gang violence in Cape Town with recruits expected to navigate and outperform the South African prison system tactfully.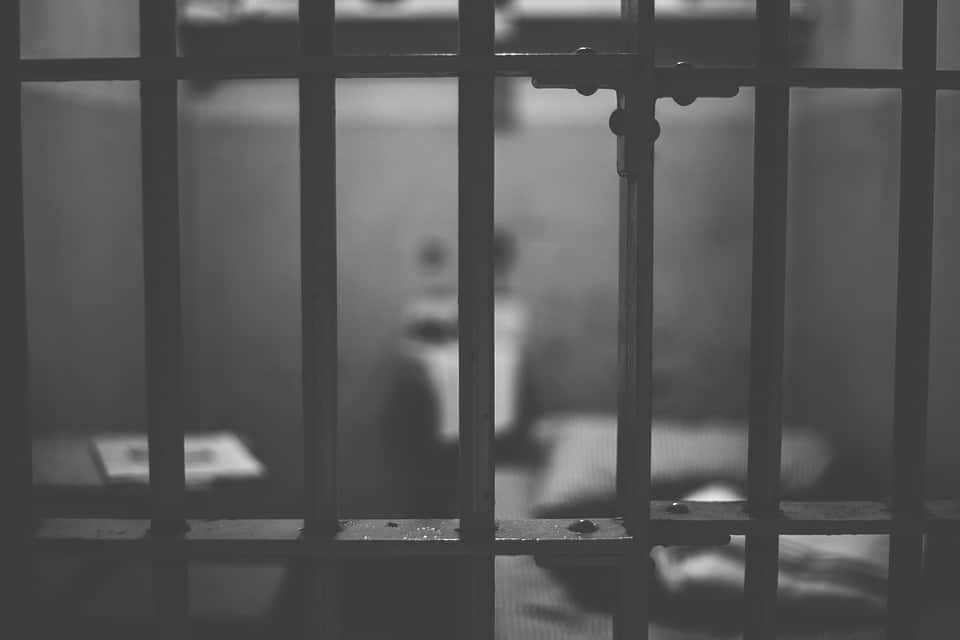 2. The Sexy Boys Gang
This brutal Cape Town gangsters started in Chestnut Place and has since spread its influence across the country. The Sexy Boys are better known for their drug dealings and racketeering taxi drivers operating within the neighborhood. The group is brutal and murderous despite its lighthearted name. Early in the 2000's, the group faced a thorough police Cape Town crackdown which saw the arrest of its leaders. Its later come back as an active criminal enterprise makes it one of the most dangerous Cape Town gangs.
3. Cape Flats gangsters
The group is notorious for its intensity of organized crimes in most street corners. Cape Flats Gangs comprises of undereducated young men as a representation of an independent subculture reading from unconventional rules. Surprisingly, Cape Flats Gangs are one of the fast-growing street gangs in South Africa with a steady escalation of violence in different parts of the country. Recent confrontations with the country's legal forces indicate their deep roots in crime and violence.
4. The Hard Livings Gang
The insurgence of the group continues to leave SAPS Cape Town restless. With over four decades of active operation as a criminal entity, Hard Living now ranks in the second place as the most deadly gangs of all time. Its twin founders Rashaad and Rashied Staggie at Manenberg in 1971 would later result in Rashied Staggie's public execution by fire in 1996.
The group has survived several setbacks and is now a drug lord with active roles in both local and international crimes. Notably, the group now runs in collaboration with The Chinese Triad and Sicilian Mafia.
5. The Americans
The incorporation of The Americans Gang sparked with Apartheid which promoted forced segregation. Members to this ruthless gang dress in blue, white, and red with their arms inscribed with "U.S.A" tattoos. Alternatively, members possess sizable imagery of Uncle Sam. Besides overwhelming meth trade, the group enjoys a wide range of criminal activities with members demonstrating high allegiance and rare preparedness for death. It is no doubt that The American is now the most active and violent gang in the Cape Town and elsewhere in the country.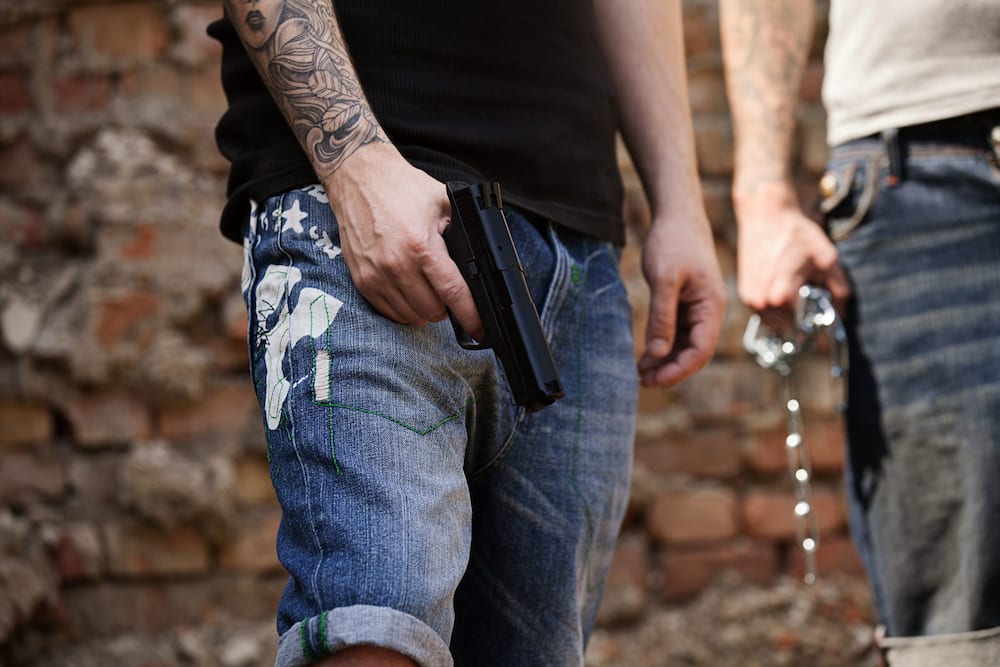 6. The Firm
The group started in the 1990's through consolidation of power to gain dominance in Cape Town. The Firm dominates primary underworld operations such as Mandrax drug dealings and license-free bar operations. The Firm also concentrates its transactions in white-collar crimes among them tax fraud. Did you know that it is through tax fraud, the founder at The Firm faced imprisonment and convictions?
7. The Mongrels gang
Drug running and Shebeen operations stand out in the list of crimes executed by The Mongrels. The group is highly responsive with no hesitation to gun down anyone standing in their way. For this reason, the group is a significant cause of homicides in the city. The gang recruits and trains their members at an early age of about 12 years.
READ ALSO: Is crime in South Africa currently at the point of no return?
There are several ruthless gangs in South Africa under the vigilance of the country's anti-gang unit. These organized crime groups continue to frustrate the country's legal systems and ethnic communities, among them there are Distrik 6 and Cape Coloureds in Cape Town. Most of these criminal groups now have ally links with international crime bodies, therefore, gaining international recognition.
READ ALSO:
What is South Africa's murder capital?
Bosasa scandal and arrest - everything you need to know
Jerome Booysen biography: son, son name, wife, brother, family cars, house, net worth and latest news
How to get police clearance South Africa?
The best container homes South Africa
Source: Briefly News