A Magical Love Story teasers for August 2021: Aman rescues Aliya's baby
A Magical Love Story StarLife drama series has become one of the best television shows to watch recently. The dramatic elements in the show are irresistible. For instance, Aliya lies to Roshni that she was intimate with Aman, and while Parveen endangers Aliya's baby, Aman rescues him. After Aliya resolves to leave the mansion, Shehzadi seeks to punish Roshni and Aman on their wedding anniversary, but how successful will this be? The A Magical Love Story teasers for August 2021 discuss what to expect.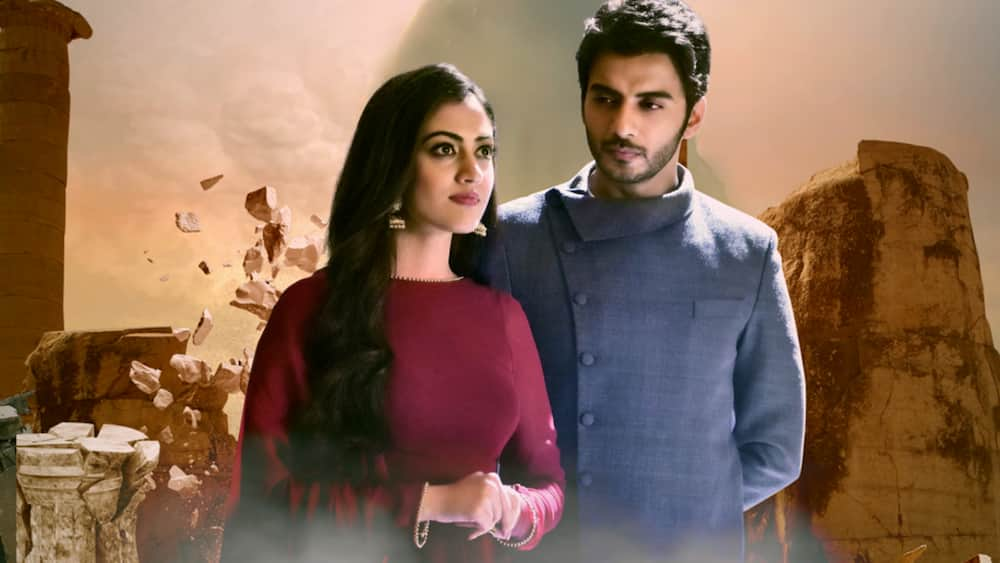 Your favourite couple on A Magical Love Story series breaks up and reunites after a year. After Parveen's death, Aman accuses Roshni of things she did not do. As a result, she decides to live far away from him. However, their sweet reconciliation will convince you to jump back to the dating zone. Here is what A Magical Love Story cast has in store for you:
A Magical Love Story teasers August 2021
Kabir returns with a vengeance to destroy the Khan family. He uses the Laal Chand to sink their mansion, but Aman and Roshni break the Laal Chand and rescue them. Aman introduces his business partner, Mallika, to Roshni. Exactly why does he ask Roshni to protect Mallika?
Sunday, 1st August 2021
Episode 59
Parveen attacks and assaults Tabeezi. At the same time, Kabir tries to rescue Roshni when he sees Aman trapping her behind his magical bars. However, Parveen shoots an arrow at him.
Episode 60
The lady overpowers Aman by shooting thousands of arrows at him. However, the brave Roshni breaks out of the magical bars and protects him.
Monday, 2nd August 2021
Episode 61
The Khans believe that some dark magical powers are still hovering in the house after Chotu regains his supernatural ability. Roshni makes an emotional promise to Aman later.
Episode 62
The infuriated Aman almost kills his loved ones with a magical sword. Roshni fulfils the promise she made to the Khans by stabbing him.
Tuesday, 3rd August 2021
Episode 63
Aman is running out of time. Will he save the love of his life? Meanwhile, Parveen takes a drastic decision.
Episode 64
Roshni and her man spend time together. But, first, the Khans complement her culinary skills before Parveen creates a magical formula.
Wednesday, 4th August 2021
Episode 65
Roshni suffers from dementia because of the magical powers Parveen is using on her. The Khans are worried about her sudden character change. They also try to figure out why she collapsed.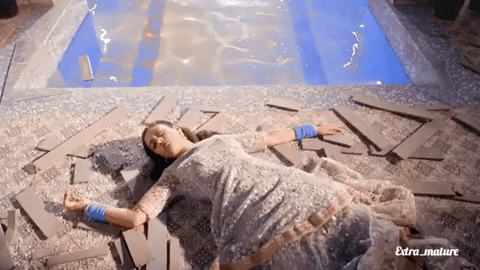 Episode 66
Roshni discovers Parveen's ill intentions towards her. While the enemy plans to attack Roshni again, Aman prepares a romantic surprise for her.
Thursday, 5th August 2021
Episode 67
Aman spends the best time of his life in a snowy place with his woman. While the Khans prepare their engagement ceremony, Parveen looks for a poisonous fruit to harm them.
Episode 68
Chotu interrupts Aman's private romantic time with his lady. Nevertheless, the lovebirds attend a fantastic event later.
Friday, 6th August 2021
Episode 69
Roshni faints before sharing with anyone the shocking things she discovers about Tabeezi. Meanwhile, Tabeezi also witnesses a blood-curdling event at the swimming pool.
Episode 70
Aman does not trust Roshni when she alleges that Parveen was behind all the strange things that have happened to the Khans. However, the evil lady's true colours are exposed when Tabeezi tests the entire family.
Saturday, 7th August 2021
Episode 71
While Parveen is looking for the magical ring, Roshni and Aman unveil more startling truth when they dig deeper into Tabeezi's life. Later, Aliya's confession leaves the Khans dumbfounded.
Episode 72
The Khans panic when Aman makes an irrational decision after reading the DNA test results. He comforts Roshni later. She explains to him why she suspects Aliya tampered with the report.
Sunday, 8th August 2021
Episode 73
Roshni secretly visits Tabeezi and spends more time with Aman later. Elsewhere, Baazigar attacks Aliya.
Episode 74
Aliya is excited to see Roshni get jealous of her being close to Aman. However, Parveen nearly abducts the baby from the Khan mansion.
Monday, 9th August 2021
Episode 75
After Roshni finds an old photo in the library, Aman explains himself while Parveen sets his evil plan into motion.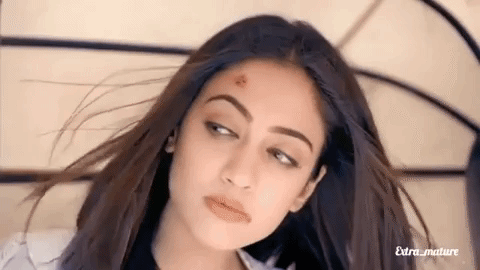 Episode 76
Roshni cries when Aliya tells her that she spent the night with Aman in her room. However, Aliya creates a scene later after Roshni discovers that dark magic is controlling her man.
Tuesday, 10th August 2021
Episode 77
Roshini ruins Aliya's plan and tries to expose her. Meanwhile, Tabeezi discovers Kabir's secrets.
Episode 78
Aman embraces Roshni as if his life depends on it, while Aliya hides the truth from Roshni.
Wednesday, 11th August 2021
Episode 79
Roshni notices a strange sign in a locked room, and Parveen fools the Khan family.
Episode 80
Parveen's selfishness endangers the baby, and finally, Aman overpowers Aliya's magic and saves the baby.
Thursday, 12th August 2021
Episode 81
Aliya is relieved when Aman rescues her baby from the magical cave. But, on the other hand, Rubina promises to protect Parveen's secret with a condition before Aliya confronts Roshni.
Episode 82
Roshni seeks Tabeezi's help regarding Roshni when Aman fails to help her. Why does she need a strand of hair from the baby's head?
Friday, 13th August 2021
Episode 83
Roshni tries to show the Khan family Aliya's true colors at a party. She and Aman later discover Aamir's evil intentions.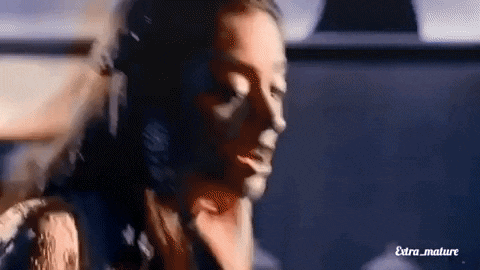 Episode 84
Aman makes a surprising statement when Aliya is about to leave the house. Chotu notices a strange statue later.
Saturday, 14th August 2021
Episode 85
Aliya is in trouble, and Aman discovers Parveen's sad situation. He later rescues Roshni and Chotu from danger.
Episode 86
Aliya's destructive plan is in progress. Roshni and Aman are having a good time. Later Kaal Jinn takes Aman while Roshni tries to fool Aliya.
Sunday, 15th August 2021
Episode 87
Roshni and Aliya's fight leads to disaster, and Aman promises Parveen something before facing Kaala Jinn.
Episode 88
Aliya plays her cards right, and the Khan family later learns that Parveen is dead. Aman pours his anger on Roshni.
Monday, 16th August 2021
Episode 89
Aman lays serious allegations against Roshni, which forces them to part ways.
Episode 90
Roshni tries to forget the good times she shared with Aman. A year later, Roshni leads a different life, and Aman is seen fighting in the club.
Tuesday, 17th August 2021
Episode 91
Roshni and Aman receive sad news from the hospital. The two awkwardly bump into each other.
Episode 92
The Khan family unveils Parveen's secrets, and Aman swears to take revenge on Roshni.
Wednesday, 18th August 2021
Episode 93
Aman and Roshni get into a heated argument, and he later takes advantage of her problems. Meanwhile, Salma's health worsens.
Episode 94
Roshni feels jealous when Aman requests her to take care of his female business partner called Mallika. Elsewhere, Tabeezi sees a black cat transforming into a strange object.
Thursday, 19th August 2021
Episode 95
Aman beats Yuvraj for trying to harass Roshni sexually. The two spend time together later.
Episode 96
A misunderstanding makes Aman punish Roshni even after she saves his life. Meanwhile, Kabir returns, seeking vengeance, and Aman lets Roshni face the enemy alone.
Friday, 20th August 2021
Episode 97
Kabir stabs Aman while he tries to save Roshni, and Chotu releases angel Locak Pari from prison to help them.
Episode 98
Roshni assures Aman that she no longer loves him. Rejection and anger make him break things in his office.
Saturday, 21st August 2021
Episode 99
An evil spirit tortures Tabeezi, and the doctor breaks devastating news to the Khan family. Roshni panics when Kabir creates a scene at the hospital.
Episode 100
Tabeezi creates a magical spell against the Zehrals while Aman rescues Roshni. Elsewhere, Kabir helps Parveen when she falls into a dangerous situation.
Sunday, 22nd August 2021
Episode 101
Kabir informs the Khan family that one of them has transformed into a Zehral. Roshni does whatever Kabir demands to protect the Khans.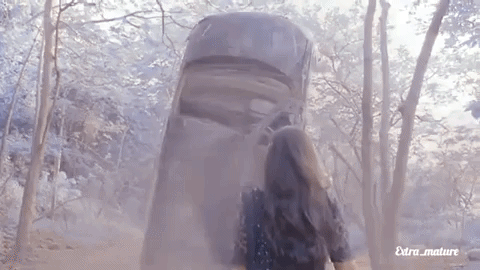 Episode 102
Roshni tries to get a magical key, unaware of the looming danger. Salma turns into a Zehral and tortures the Khans.
Monday, 23rd August 2021
Episode 103
When Kabir sends the Khan mansion underground, Aman and Roshni later break the Lal Chand to rescue them.
Episode 104
Chottu lands into trouble, and Parveen regains consciousness.
Tuesday, 24th August 2021
Episode 105
Aman protects Chottu, and Parveen faints again. Later, Aman finds himself in the woods with Roshni and Imran.
Episode 106
The forest's caretaker asks Aman and Roshni tough questions. The duo later saves Chottu.
Wednesday, 25th August 2021
Episode 107
Kabir and Shehzadi team up against Roshni and Aman. Nevertheless, Roshni gives Aman a condition while the Khans plan their wedding anniversary party.
Episode 108
Shehzadi storms the wedding anniversary to punish Roshni and Aman for breaking the Laal Chand.
Thursday, 26th August 2021
Episode 109
Aman believes Shehzadi is behind the Khan family's troubles and tries to protect them.
Episode 110
The Khans family is caught in between the identical twins' battle. Elsewhere, Kabir's charm makes Tabeezi accuse the wrong person.
Friday, 27th August 2021
Episode 111
Shehzadi convinces Roshni to bring him a piece of the moon. Aman is alarmed when Shehzadi goes missing, and Tabeezi attacks Farah.
Episode 112
Aman stops Roshni from touching the moon. The duo gets home and finds everything is messy.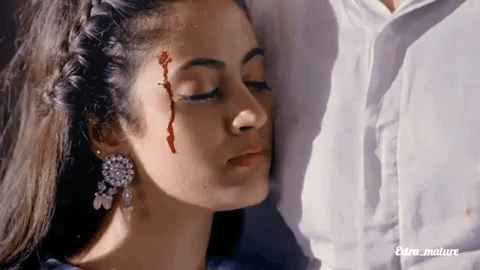 Saturday, 28th August 2021
Episode 113
Laila lays a murder trap for Aman and Kabir. Roshni rescues Chandni while Aman saves Parveen.
Episode 114
Aman suspects Kabir's intentions when he unveils his power. Laila attacks Roshni, but she stabs her with a spear to protect herself.
Sunday, 29th August 2021
Episode 115
Aman pulls Roshni out of a collapsing house, and the Khan family witnesses shocking things at an event.
Episode 116
The Khans panic when Roshni faints, but Aman finds a way o revive her consciousness. Meanwhile, Farah, Chhotu, and Imran search for the magical cave.
Monday, 30th August 2021
Episode 117
Aman's drastic decision shocks the Khans. He later teams up with Roshni to save the Khans, and Chotu lands into trouble.
Episode 118
Aman sees visions of Roshni's death and tries to change what happens in the dreams. Will he be able to save her?
Tuesday, 31st of August 2021
Episode 119
Aman rescues Roshni from tumbling down the stairs. Besides, Chlotu, on his way to an enchanted cave, encounters certain problems. Roshni goes missing, and Aman is shellshocked.
Episode 120
Chottu is determined to get to the entrance of the enchanted cage. Meanwhile, Roshni and Aman engage in a romantic period, while Roshni requests something that could land her in trouble.
Roshni
She bumps into Aman after a year of separation. He fumes with anger and destroys things in his office when she vows that she moved on. However, they later reconcile and protect each other. After teaming up with Aman to save the Khans, what happens eventually?
Aman
Kabir persuades Roshni to bring him a portion of the moon. Aman learns about it and prevents her from touching the moon. He later gets terrifying dreams about Roshni's death. Will his dreams manifest?
Watch A Magical Love Story novella on Star Life from Mondays to Sundays at 22h00. Be assured that the best episodes will come from these nail-biting A Magical Love Story teasers for August 2021. Tune in to catch all of the action.
READ ALSO: The Estate teasers for August 2021: Lesiba makes a desperate decision
Briefly.co.za recently shared The Estate teasers for August 2021. The Phakathwayo family discovers that the rich also have battles to fight. Someone from a lower social class plunges their estate into a mess.
While Lesiba makes a desperate decision, Muzi decides to be rough with his rivals after receiving a disturbing call from his solicitors.
Source: Briefly News