Top 15 creepy YouTube channels that will keep you up at night
YouTube has revolutionized the world of entertainment. The app has created a platform where everyone around the world can upload their content, and to date, you can find a video of any content there. For this reason, people always try to come up with new ideas to get more views. This article will look at the top 15 creepy YouTube channels that will keep you up at night.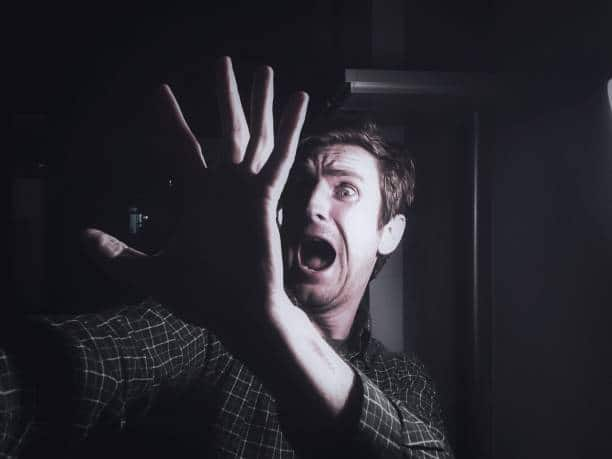 What is the scariest channel on YouTube? You might be looking for scary content on YouTube to find out your costume for Halloween or are just looking for a video to scare your friend. Here are some of the channels you should look at.
Best creepy youtube channels
How many hours have you been spending watching or listening to the video-sharing platform? The best part is that there is something for everyone. So if you are a horror lover and are looking for the best creepy mystery YouTube channels, we got you covered.
1. Unfavourable semicircle
This channel is considered one of the most creepy YouTube channels. An anonymous person started it on March 30, 2015, but the first video was not uploaded until April 5, 2015. Unfavourable circle uploaded so many videos at once that when it was at its peak, they were uploading two to three videos every couple of minutes, and within less than a year, more than 84,000 videos had been uploaded. Most of them consisted of bizarre abstract images with shrill blasts of audio. The channel gathered attention with time, and people even started to discuss the meaning of the videos. YouTube, however, cancelled the channel due to violations of their policy, but it only continued to gain popularity even more.
2. Nexpo
If you are looking for something that will keep you up at night, you should try scary YouTube channels like Nexpo. This channel mainly focuses on internet mysteries and dark media. So far, it has uploaded over 100 clips and has approximately 1.8 million subscribers, with Cicada 3301: An Internet Mystery having more than 23 million views.
3. Louise Paxton
Louise Paxton is also one of the creepy unexplained YouTube channels. It is about a lady named Louise who owned the channel but went missing. She started vlogging after she moved to England, where she recorded her stalker. However, the whole thing turned out to be a hoax done by an actress named Zoe Richards, but the videos still remain scary.
4. Seinfeldspitstain
This channel is mainly focused on kid cartoons, such as Jimmy Neutron and SpongeBob. Its most popular cl is titled Jimmy Neutron: Family Happy Hour, where Jimmy's father kills her wife and forces jimmy to order pizza. The two spend quality time together before the pizza attacks jimmy's dad. It has over 132k subscribers, having uploaded 31 videos up to now.
5. KrainagrzyboTV
KrainagrzyboTV videos are all in polish and happen in a place called the land of the mushrooms. The videos look like an 80s eastern Europe children's show but are definitely not meant for children.
6. To the ark
To the ark serves as the antagonist in the MarbleHornets YouTube series, which revolves around Slender Man. Its videos are cryptic responses to the MarbleHornets' videos. The videos are meant to be confusing and serve many puzzles.
7. Cyriac
This British freelance animator is considered one of the best horror YouTubers and has the most following with almost 700,000 subscribers. His clips begin with ordinary clips like those of a running lamb that turns to something nightmare-ish.
8. Andywilson92
This channel is comprised of low-quality videos covering disturbing parodies of our favourite kid shows, such as Thomas the Tank Engine and Sonic the HedgeHog. Many of his videos are also based on popular TV shows, creepypastas, including Squidward's suicide. Andywilson92 now has approximately 62k subscribers.
9. RubberFruit
This animation channel is based on parodies involving characters from Team Fortress 2. These confusing YouTube videos are usually very disturbing. The channel has over 148k subscribers and 93 videos so far.
10. Smile with me
This is easily the most hidden channel on the list, and its videos will leave you unsettled and confused about what the message is. Each video is very cryptic. The video Borsalvik, for example, shows going through a door before the words 'Blinded by the fool's paradise' and 'I watch from the keyholes can be seen. Good luck solving the hidden meanings on these clips.
11. Don't hug me am scared
This channel creeps you up since it creates a sense of security with its pleasant setting at the beginning, and then it suddenly changes to something much more sinister. It currently has over 2.42 million subscribers, having uploaded just 12 videos. If you are a fan of videos like these, you will have to wait for a while as they don't post regularly, but you are in for a treat once they do.
12. Sir Spooks
Who is the weirdest YouTuber? Mikkel Lundgaard, popularly known as Sir Spooks, might be the one who takes the title. He makes top five videos featuring a variety of topics from cryptids to hauntings. His channel, which he started in 2016, has over 712k subscribers, having uploaded 203 clips.
13. Mr. Nightmare
Since 2014, Mr. Nightmare has been chilling his audience with read-aloud scary story videos. His techniques of sharing his stories are simple. His channel has around 5.3 million subscribers and 215 videos.
14. Creeps McPasta
Creeps McPasta is yet another scary storytelling channel. What keeps his 2 million subscribers coming for more is his soothing yet dramatic British accent and the fact that he picks excellent stories. He started storytelling in 2012 and has produced an impressive amount of stories.
15. David Firth
David is an animator popularly known for one of his videos, Salad Fingers. The show provides one of the most unsettling experiences, and if you like it, you will love the rest. Firth is the current BBC animator.
So there you have it, the top 15 creepy YouTube channels that will keep you up at night. Which one you think is the scariest YouTube channel?
READ ALSO: Who is the richest kid in the world 2021? Top 10 ranked
Meanwhile, Briefly.co.za prepared a list of the wealthiest kids in the world. The public knows that some of these parents only pull their legs when they claim to give their children way less than they own.
However, the parents insist that their children must independently learn to make money and grow wealth. Who is the youngest millionaire in the world? Here is the list.
Source: Briefly News