A Magical Love Story Teasers for September 2021: What dangers await the Khans?
A Magical Love Story on Starlife is one of the favourite Indian dramas on TV at the moment. This series pulls you into a world of magic, secrets, betrayal, romance and dishonesty. For instance, Aman and Roshni are basking in their blossoming romance, but for how long? A Magical Love Story teasers continue the revelation of the possibilities of love.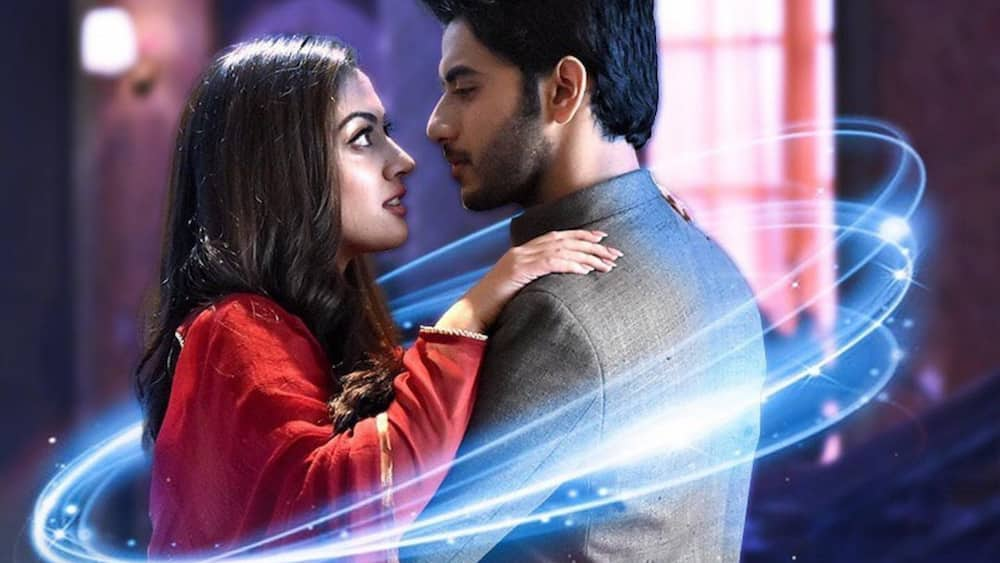 In A Magical Love Story September episodes, Aman and Roshni are expecting a child together. However, the happy occasion turns into a ferocious battle when the Jinn wants to take their child. Can they defeat the Jinn?
A Magical Love Story teasers for September 2021
There is chaos at the Khan mansion in upcoming episodes of A Magical Love Story Indian series as they tackle numerous evil attacks by the Jinn. How will they defeat the vicious enemy once and for all? Here are A Magical Love Story teasers on what is coming up this September.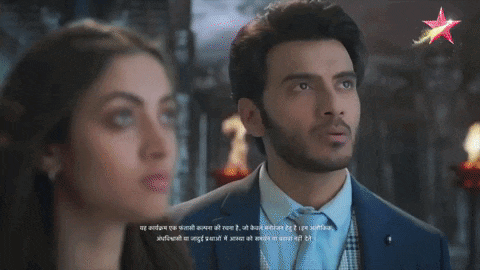 Episodes 121 and 122: Wednesday, 1st of September 2021
Junaid Khan made a desperate agreement with the Jinn some twenty years ago, but Tabeezi and Parveen are unimpressed with his lifestyle.
Then, Junaid Khan evicted Farah and Tabeezi from the house, and the new game plan is to sacrifice the life of Aman. However, Junaid's atrocities are exposed, and he tries to overcome the storm that comes with it.
Episodes 123 and 124: Thursday, 2nd of September 2021
Roshni and Aman experience a surreal moment in a hot air balloon and watch the sun go up in the sky. Whereas Roshni is in danger, the Khans team up to rescue her.
Aman's death troubles the Khans, but Roshni is too devastated and becomes unconscious afterwards. Besides, after regaining consciousness, Roshni's new life mission is to make it clear that she genuinely cares about Aman.
Episodes 125 and 126: Friday, 3rd of September 2021
Roshni contacts Aman's missing brother, Rehan Khan, and he promises to assist her quest. Nazreen attempts to stop Roshni; meanwhile, the Jinns journey towards Khan's home.
The Jinn takes Aman's spirit after entering Khan's mansion, while Roshni consents to make crucial appeasement. Will the Jinn accept her sacrifice?
Episodes 127 and 128: Saturday, 4th of September 2021
Roshni does not share the truth with Aman and his family members, which leaves Rehan disappointed.
Elsewhere, Aman is surprised when he sees his room beautifully adorned by the Khans. Finally, Roshni and Aman explore an emotional moment while Rehan goes to a club.
Episodes 129 and 130: Sunday, 5th of September 2021
Shayari appears for an interview in Rehan's workplace. However, someone uses a drone to monitor the Khan's house, but they do not know about it.
Rehan is furious about Shayari's mistake, while Roshni does not make use of Aman's medications. Elsewhere, an unknown figure enters Tabeezi's home.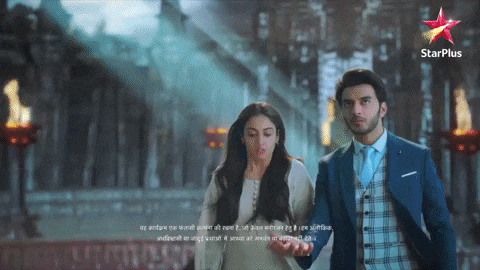 Episodes 131 and 132: Monday, 6th of September 2021
Roshni asks Rehan for a big favour while Shayari is about to experience a pleasant surprise. Besides, Aman confesses the truth to Rehan, but she reacts angrily.
Episodes 133 and 134: Tuesday, 7th of September 2021
Roshni is happy to share news of her pregnancy with Aman, while Aman and Rehan are caught in an enchanted smoke, courtesy of Jinn Shikari's magic. Shayari visits the Khans.
Aman brings a doctor to the house so that Roshni's wellbeing can be monitored. Rehan meets Natasha at the office, and he is determined to unravel everything about Shayari.
Episodes 135 and 136: Wednesday, 8th of September 2021
Natasha attempts to charm Rehan, who remains unyielding about Shayari being a Jinn Shikari. Aman has suspicions about Roshni expecting a baby.
Tabeezi's magical ritual reveals a surprising detail regarding Roshni's pregnancy. Later, Tabeezi sets out to unearth some information while Shayari's weird act bemuses Rehan.
Episodes 137 and 138: Thursday, 9th of September 2021
Natasha hypnotizes Rehan to come up with a surprising sight as Shayari enters his cabin. On the other hand, the Khans find out surprising information regarding Tabeezi.
Aman is dazzled after learning that Roshni is expecting a baby. Shayari is overcome with fear when Rehan makes up his mind to give her a unique punishment.
Episodes 139 and 140: Friday, 10th of September 2021
Roshni gets a thoughtful surprise from the Khan family, but she does not know that the Jinn is present. Meanwhile, Natasha steals her way into the room of Rehan with a deceitful plan.
Rehan asks Natasha to marry him as he hopes this will make Farhan come back home. Meanwhile, Shayari is in deep trouble.
Episodes 141 and 142: Saturday, 11th of September 2021
Tabeezi is willing to assist Roshni in rescuing her child while Rehan is on the receiving end of Shayari's fury. Rehan and Natasha engagement celebrations are underway at the Khan household.
Tabeezi takes Zidra home to assist Roshni. Rehan is tricked by Shayari, while Roshni finds it hard to keep her secrets from Aman. What will he do when he finds out?
Episodes 143 and 144: Sunday, 12th of September 2021
Natasha accidentally traps herself inside a mystical container. Elsewhere, Roshni is anxious as Aman gets ready to tell people at the press conference about her pregnancy.
Shayari and Rehan can proceed with their engagement now that Natasha has suddenly gone missing. Later, the Jinn reaches the Khan mansion during the ceremony.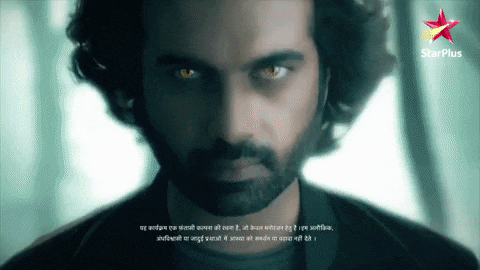 Episodes 145 and 146: Monday, 13th of September 2021
Jinn gets into the body of Zidra as she leaves Tabeezi's golden circle. Aman is rescued by Roshni when the Kala Jinn assaults him.
Aman is assisted by Roshni as he gets ready to trap the Jinn in a lamp. Aman decides to play a clever trick after finding out there are dark forces surrounding them.
Episodes 147 and 148: Tuesday, 14th of September 2021
Roshni and Aman are determined to put the Jinn in the Chal Kua and close its opening. Later, Aman discovers that the well has been uncovered under mysterious circumstances.
Rehan goes to find crucial details, and he fails to spot Shayari, who is hiding in the vehicle. On the other hand, Aman is grief-stricken after accosting Roshni regarding the open secret.
Episodes 149 and 150: Wednesday, 15th of September 2021
Roshni's decision to return to her house leaves the Khans in shock. Meanwhile, Rehan is in deep trouble as he fights dangerous goons.
The Khan family is worried when Roshni gets sick after being trapped in an inferno. Later, Rehan decides to expel Shayari from the Khan household.
Episodes 151 and 152: Thursday, 16th of September 2021
Tabeezi tries to rescue Roshni and her unborn baby before it is too late. The Jinn is approaching, but can Aman defeat him?
Roshni has an intelligent plan to trick the Jinn and rescue her baby. Can a major diversion by the Khan family give Roshni and Aman the time they need to escape?
Episodes 153 and 154: Friday, 17th of September 2021
Roshni gives birth as the Jinn gains entry into the Khan mansion. The Jinn them asks Roshni to live up to her promise.
The Khan family is convinced that Aman is fantasizing about Roshni. Later, there is a mystical occurrence by the pool as he attempts to give them an explanation of his strange experiences.
Episodes 155 and 156: Saturday, 18th of September 2021
Aman unearths crucial details regarding Kala Jinn's scheme. He later goes out on a mission to save Roshni and his baby after Tabeezi cautions him about the ominous Pital Darwaza.
Aman asks Kala Jinn to rethink his plan of destroying the family. He is later challenged by the Jinn.
Episodes 157 and 158: Sunday, 19th of September 2021
Tabeezi tells Aman to look after the mystical lamp as Roshni sees an unusual occurrence. Later, everyone is shocked by Chunmun Dai's unannounced entry.
Roshni suspects Chunmun as Aman works on a plan to unearth her intent. Meanwhile, Sarah is trapped by a ferocious Chunmun.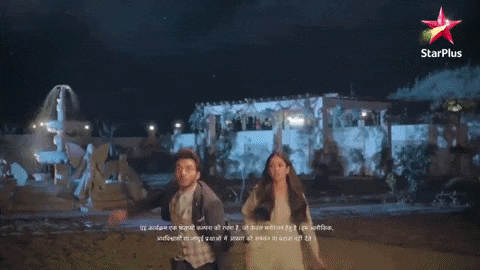 Episodes 159 and 160: Monday, 20th of September 2021
Roshni and Aman do all they can to rescue Salma from Chunmun. Tabeezi later gives them a way out while Shayari discloses some shocking facts.
Roshni and Aman come up with a way to eliminate Chunmun after finding out her secret. Their efforts are fruitless when Chumun manages to trap them. How will they free themselves from her evil clutches?
Episodes 161 and 162: Tuesday, 21st of September 2021
Shayari and Rehan suggest a solution as the Khan family struggles to defeat the Makadee Jinn. Roshni and Aman go out to look for Arman after his sudden disappearance.
Aman and Roshni do all they can to bring Arman to safety as Natasha concocts another monstrous plan. Roshni later meets a terrifying experience.
Episodes 163 and 164: Wednesday, 22nd of September 2021
There is chaos at the Khan mansion after being tricked by the Jinn's spy. Will Roshni manage to bring back normalcy now that Arma is in danger?
Aman asks Roshni to engage in a fight to prove her might. Roshni is assisted by Tabeezi to prepare for the battle with Aman.
Episodes 165 and 166: Thursday, 23rd of September 2021
Aman and Roshni face each other in battle, and the latter manages to manipulate him. Later, the Jinn arrives at the Khan household. Will Roshni use this opportunity to regain the family's confidence in her?
Roshni and Aman do not know what to do when the young Jinn tries to harm Arman. Tabeezi then comes up with a plan to rescue Arman from danger.
Episodes 167 and 168: Friday, 24th of September 2021
Roshni and Aman find out shocking details about the young Jinn. Salma starts acting like a kid while the Khan family is convinced that Arman is in danger after witnessing an unusual occurrence.
Roshni and Aman are ready to do anything to rescue Arman, but there is a deplorable occurrence. Tabeezi finds out shocking details regarding Kala Jinn's intentions.
Episodes 169 and 170: Saturday, 25th of September 2021
Roshni calls out Kala Jinn's name while Aman confronts her, but nothing changes. The two then make up their minds to ruin the Jinn.
Roshni and Aman are assisted by Shayari and Rehan to end Jinn's life. Arman does the unexpected that leaves the Khan family surprised.
Episodes 171 and 172: Sunday, 26th of September 2021
Roshni and Aman remember their past romance while the Jalpari Jinn hypnotizes Rehan. The Jinn later decides to observe Aman.
Jalpari Jinn stupefies Roshni and Aman with her evil magic. When the two lose their power against the magic, she decides to go for Arman.
Episodes 173 and 174: Monday, 27th of September 2021
The Jalpari Jinn grabs Arman from Roshni, and Aman then goes back to Jahannam. The two later organize a celebration with the hope of fooling the Jinn.
Roshni and Aman are assisted by the family to ensure the Jalpari Jinn eats the food. Their plan fails to work as the Jinn ends up taking Arman.
Episodes 175 and 176: Tuesday, 28th of September 2021
Aman and Jumru have a great time together as Arman tries to harm him. Vicious monsters attack the Khan household.
Roshni and Aman are worried that Arman is in danger when the monsters become thick dark smoke. Jumru later acts in an unexpected way.
Episodes 177 and 178: Wednesday, 29th of September 2021
Aman and a worried Roshni prepare to conduct a ritual that will rescue Arman. Meanwhile, Jumru has laid a trap, but the duo is not aware.
Jumru is working on a devilish plan, and Roshni has suspicions regarding his intentions. The latter is later attacked by Jumru.
Episodes 179 and 180: Thursday, 30th of September 2021
Roshni and Aman do all they can to prevent Jumru from going with Arman. Jumru has plans to sacrifice Arman to enable him to become the Kaala Jinn.
Roshni and Aman manage to place Arman in a secure mystical boundary as a ferocious monster tries to end his life. The two later have a romantic time under the moonlight.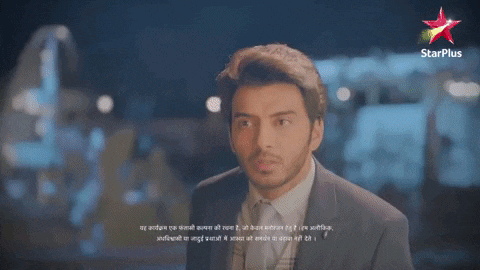 What happens to A Magical Love Story cast?
A Magical Love Story on StarLife is a fantasy romance drama that revolves around Amani and Roshni, whose lives are connected through fate and magic. Roshni has the heart of an Angel, while Aman has the curse of Jinn's Dark shadow. What happened to them in A Magical Love Story September episodes?
Roshni
She makes the family happy when she gets pregnant with Aman's child but fails to mention a particular secret to Aman. Later, the happy occasion is almost ruined by the Jinn. Soon after she delivers her baby under the Khans' protection, the Kala Jinn arrives to take the baby. How will Roshni and Aman defeat the Jinn to rescue their baby?
Aman
Junaid Khan collaborated with the Jinn to sacrifice his life. To save him, Roshni makes the ultimate sacrifice. However, after giving birth to her child with Aman, Roshni fails to honour her promise, and the Jinn is determined to take the baby by all means and sacrifice him.
A Magical Love Story teasers for September 2021 assure viewers that more entertaining stuff is coming up. The show offers a blend of magic and reality, and it explains the battle between different forces trying to gain control over some characters. Tune in on Star Life daily at 22h00.
READ ALSO: Suidooster Teasers for September 2021: What surprise does Kate have for Chris?
Briefly.co.za recently shared what to expect in your favourite Suidooster drama series for September 2021. Bennie falls in love with a lady, and he gets the courage to ask her out after some time.
Although the relationship initially blossoms into a romantic one, there are still some challenges to overcome; some people do not approve of his relationship with the woman of his dreams.
Source: Briefly News