5 greatest African magicians and illusionists with mind-blowing tricks
The greatest African magicians attract audiences to things they cannot explain logically. People are thrilled by how they make things appear or disappear miraculously. Many people still hold onto the misconception that magic is associated with dark supernatural powers. However, the same people cannot separate themselves from it. Magic rekindles childhood wonders because most people grow up adoring the art.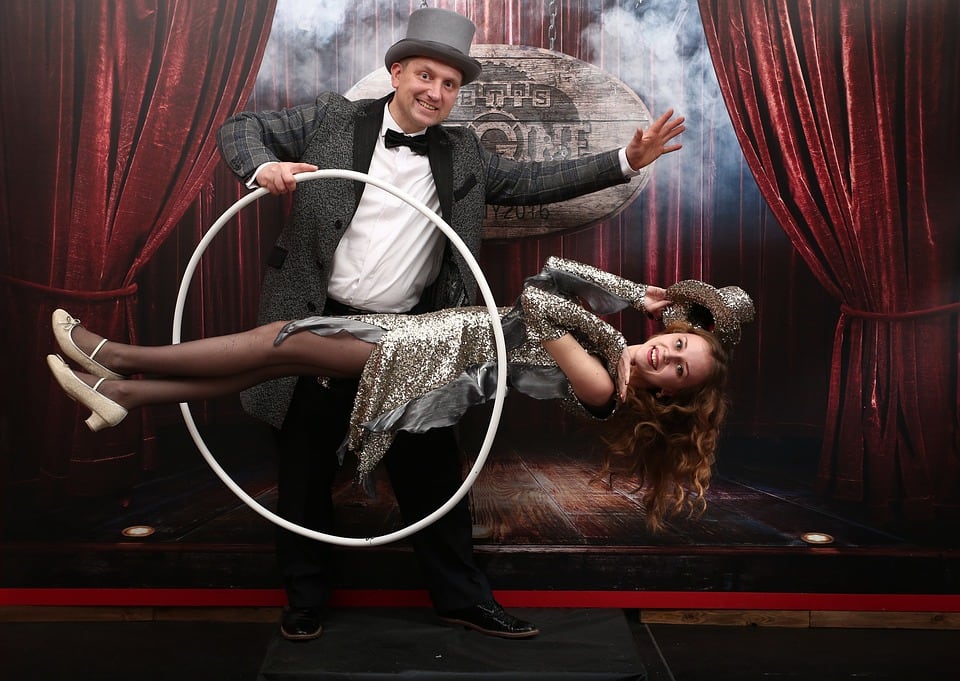 Are magicians real or fake? They make psychological tricks that exploit the limited reasoning capacity of human brains. Magic started in the 19th century as entertainment at fairs. Today, people enjoy magic performances at any other event besides the fairs. Magic is appreciated at birthdays, weddings, graduation ceremonies, bridal showers, corporate events, and more occasions. There are many South African magicians for hire whenever you are planning magic events.
Who are the most famous magicians in Africa?
Audiences claim that stage performances are lively and real, but television magic events can be manipulative if the artists use special camera angles or effects. However, these African magicians are the real deal on stage and screen because their performances are consistently entertaining and legit on both platforms. Most of them taught themselves to magic, and the passion they have for the art has enabled them to grow in the industry.
Wian Van Den Berg - South Africa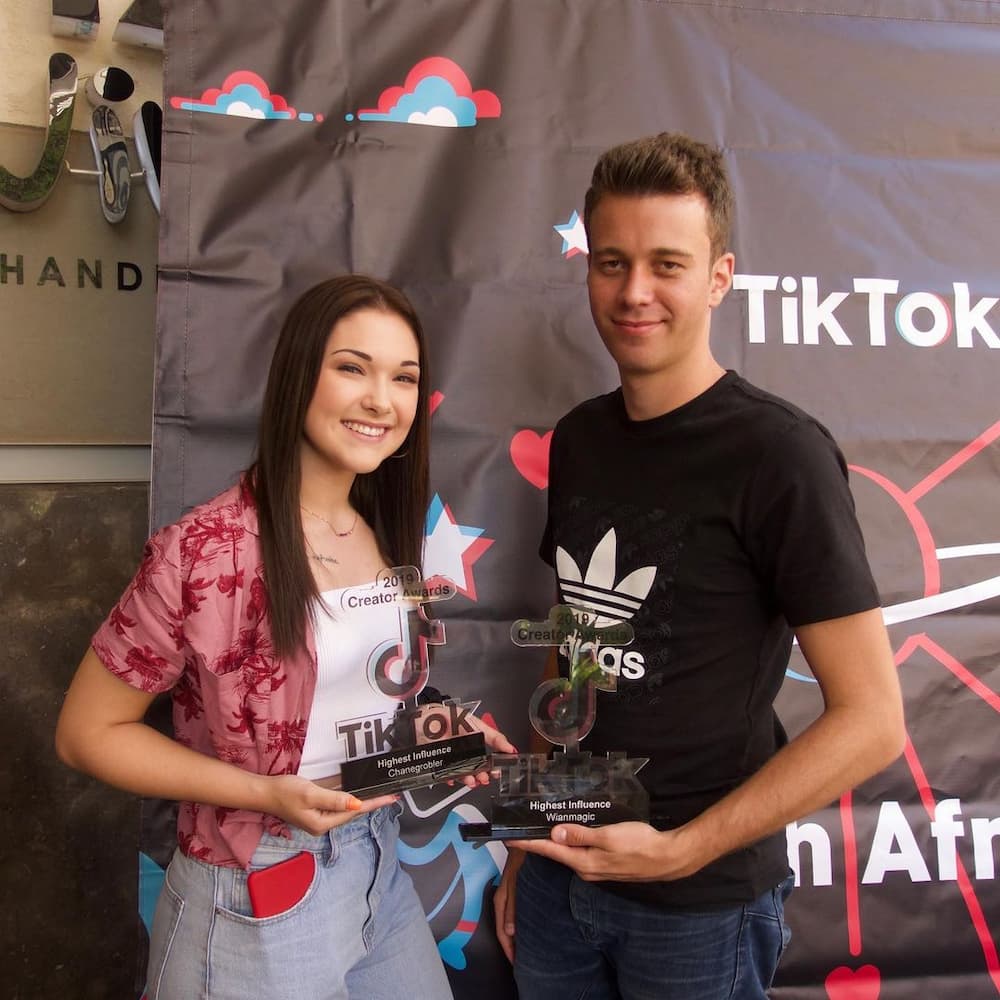 Wian magic performances attract millions of online views. He holds the first position among the globally celebrated South African magicians. Wian came to the limelight when he participated in the 2015 SA Got Talent. AD Oppenheim, an American TV producer, signed him for US TV shows later.
He grew up in a small town in the Free State, South Africa, and taught himself outstanding magic tricks. The magician was inspired by the first magic trick he ever witnessed, which was on the Ellen DeGeneres show.
Wian has performed in the corporate events of brands like Mercedes, the Springbok rugby team, Absa, Coca Cola, Vodacom, Mercedes, and BMW. He has appeared on most famous Facebook pages, like Viral Trends, UNILAD, and The Magic Show.
On several occasions, the magician has been spotted in the company of multiple South African celebrities, including Siya Kolisi, DJ Fresh, and Springbok rugby players, and famous people in America, such as Shammi and Jackson.
Babs Cardini - Nigeria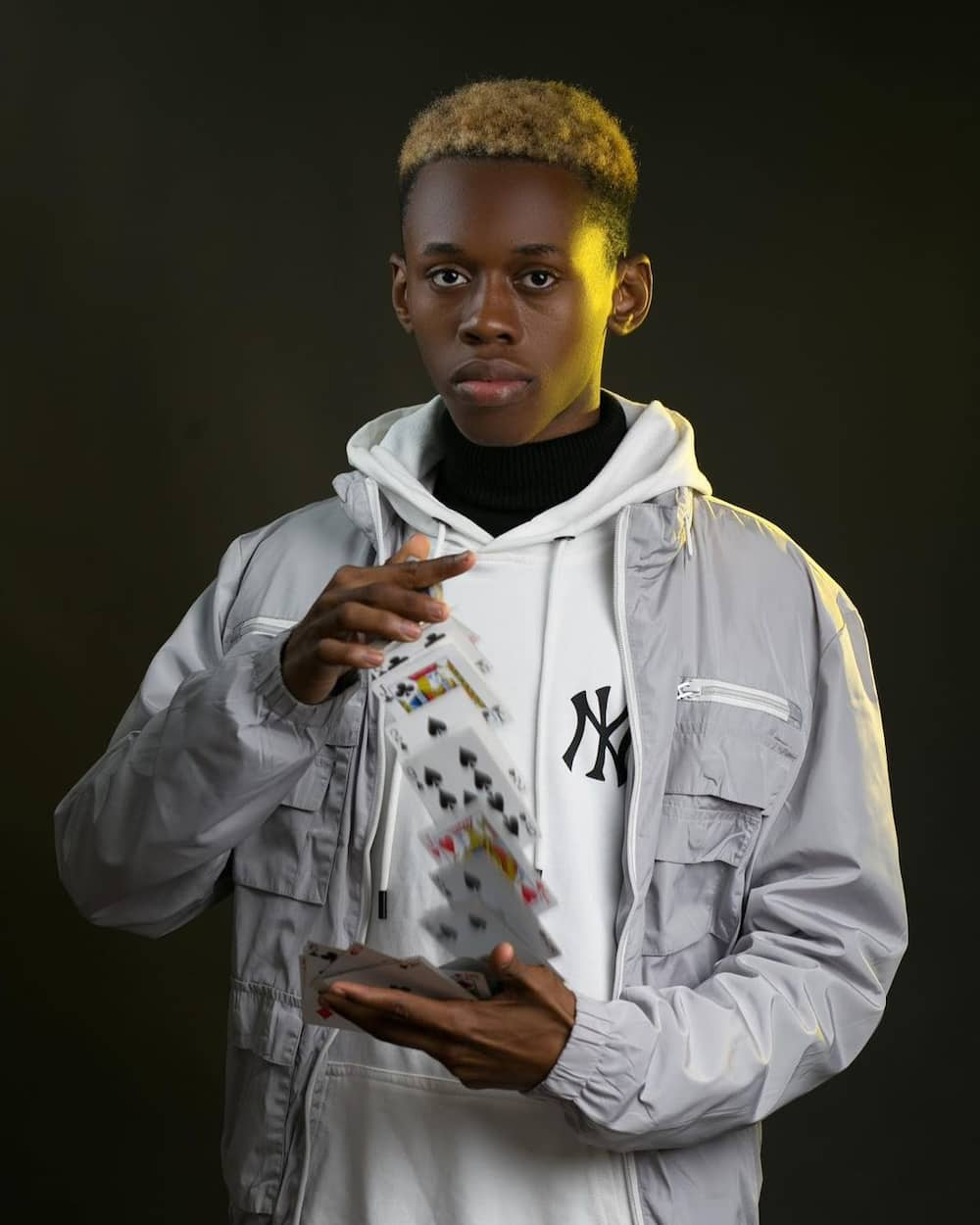 He revealed to BBC Pidgin that the most popular trick his audience asks from him is turning objects into money. Babs is famous on the streets of Lagos, Nigeria, because street magic is his specialty. He loved magic at the age of five years but practiced it after turning sixteen years.
Babs will be 21 years old when 2021 closes. He explained that magic is not a spiritual thing because he does not have magical powers even though he is a firm Islamic believer. The artist's opinion was that religion has taken over some people's minds, but they should change their perspectives about issues.
Babs had to practice magic skills and tricks even after praying to be a magician because he did not rely entirely on prayers. He surprised his mentor by mustering magic tricks in two days. The sensational magician has been rising to glory, whereas his instructor quit the profession. He also likes skateboarding.
Brendon Peel - South Africa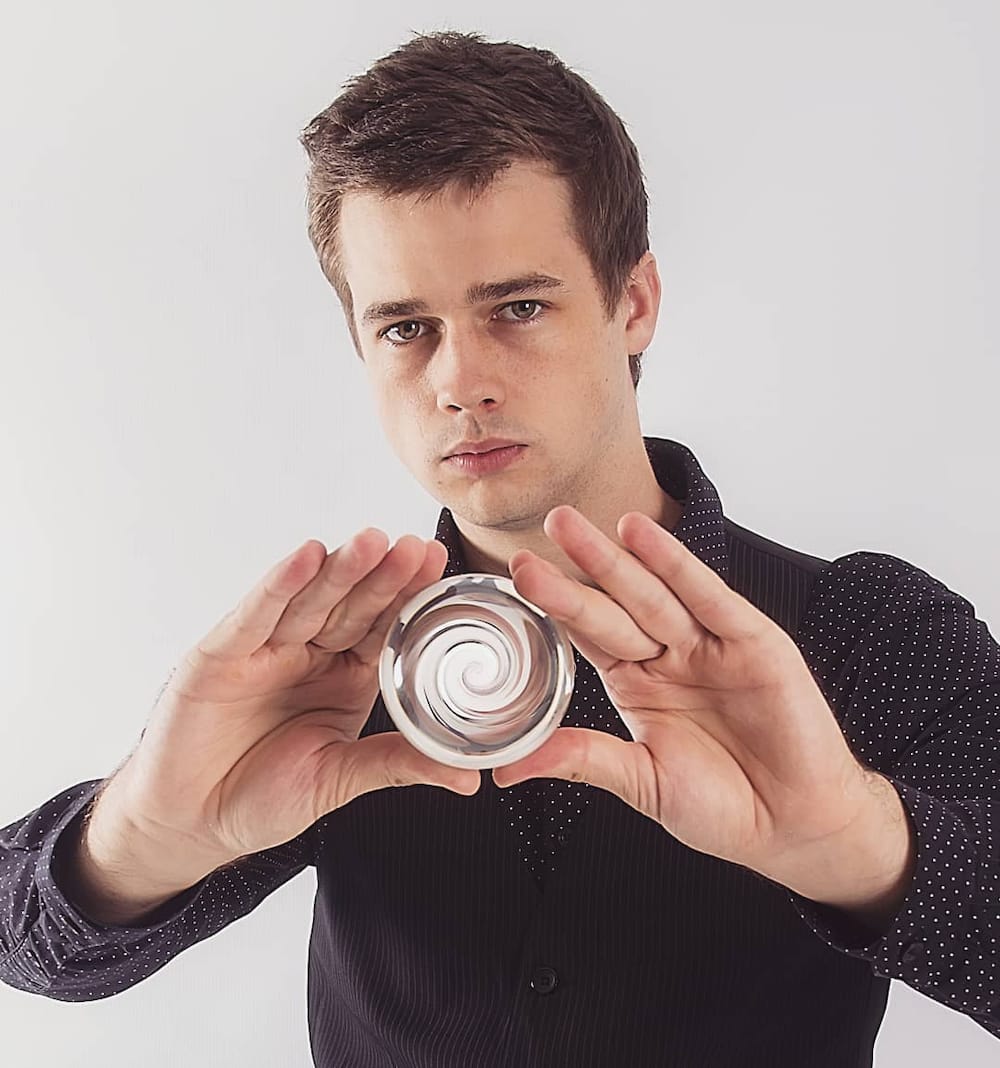 Brendon started his career in 2011 and has represented SA in many international events, including the 2017 Edinburgh Festival in Scotland. He won the Fresh Creative Award at the Cape Town Festival and the Performer of the Year Award from the South African Theatre Magazine in the same year.
The award-winning stage magician and illusionist is widely consulted by over 100 companies for TV adverts and is hired for local and international TV performances. He is also a content contributor to Magic Africa. Brendon has a unique way of creating a rib-cracking atmosphere for his audience whenever he is on stage. He has performed in over 20 countries.
He is a member of the Cape Town Magic Club. The club is affiliated with the Monday Night Magic groups in London and New York. The artist also has a membership at the South African Magical Society. It is associated with the Magic Circle in London.
Mchawi Africa (Andrew Simiyu) - Kenya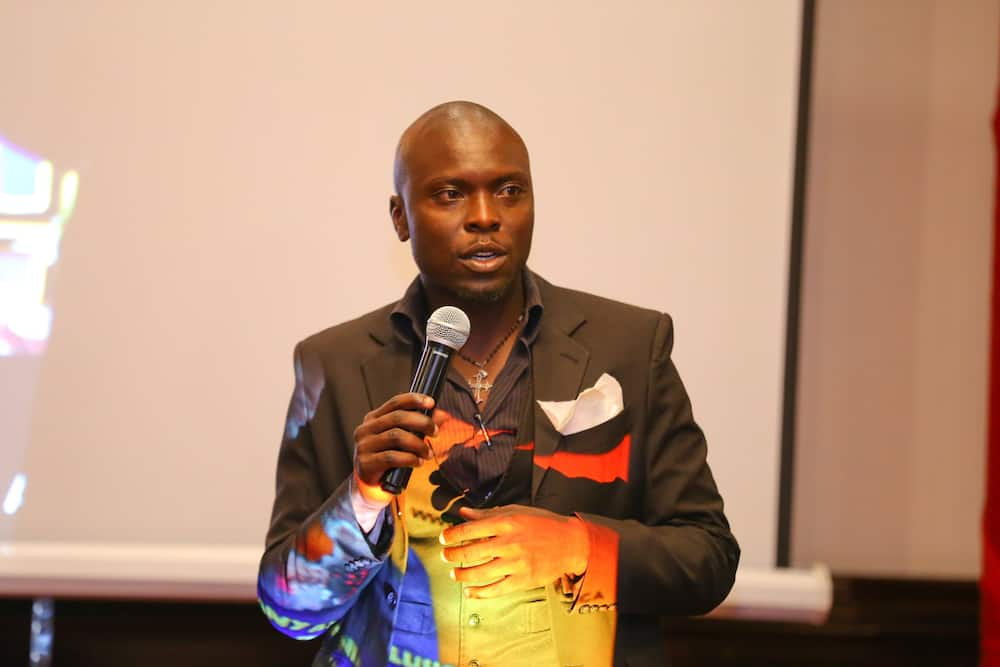 Andrew Simiyu Litoro is famously known as Mchawi, a Swahili word that means a sorcerer. His stage name makes him popular since the East African community associate magic with witchcraft. He was raised in the Kawangware slums of Nairobi and dropped out of school at 15 years to join an acrobatic troupe.
Simiyu was inspired to read books about magic upon watching a visiting American magician performing card tricks and then got a job at a circus in Spain in 2010. The magician has also performed as an acrobat and dancer in various European circuses, the Hungarian National Circus, Tenerife in the Canary Islands, and Circus Knie Zürich.
He returned to Kenya in 2016 to inspire upcoming magicians. An American illusionist, David Davinci, Mchawi Africa, and other local magicians performed in the 2018 Bishkek Magic Festival in Kyrgyzstan. He is a fluent English, Swahili, and Spanish speaker.
Adrian The Magician - South Africa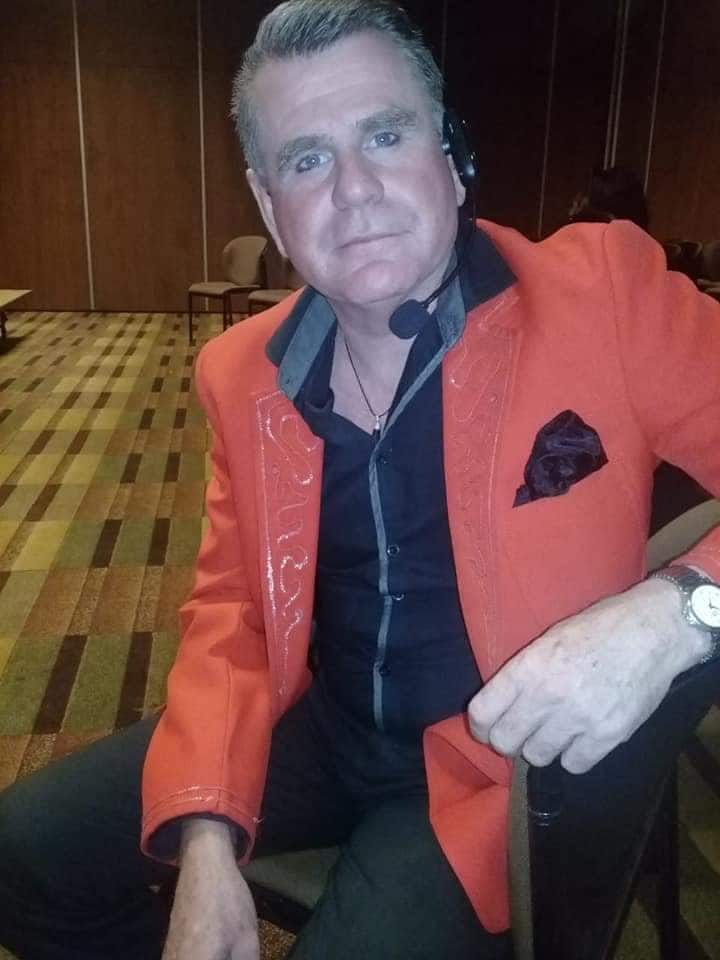 Adrian Smith uses comedy to draw the attention of his audience to the show. The trick always creates a wonderful connection between him and the audience. He has won many awards since he started his career at the age of six years. One of the awards was the South African National Magic Championship Children's Entertainer.
He was a guest entertainer on the Sinfonia cruise liner from 2009 to 2013 and on the Opera cruise liner from 2013 to 2014. The artist has also appeared in many national and local TV programs and radio talk shows.
The greatest African magicians and illusionists' stunning performances prove to the world that Africa is more talented than ever. Consequently, the world is eyeing the unexploited Africa magic talents because the new tricks they bring to the table spice up the international magic industry.
READ ALSO: 10 South African male models who are world-class
Briefly.co.za urged South Africans to go after the careers they perceive. The fashion and beauty industry has many high-paying full-time and part-time jobs. The 10 South African male models who are world-class are an inspiration to those willing to take the risk and thrive in modeling.
These models worked hard upon realizing modeling does not offer overnight success. The top model has been earning over R1 Million annually. You will be shocked by the high salaries of the rest of the models.
Source: Briefly News