10 South African male models who are world class
Forget Paris, New York, and Milan; South Africa has some of the hottest male models that were born and raised in the country. The best part is that these top models have managed to take the male fashion by storm not just locally but also internationally. So, who are the top South African male models 2019?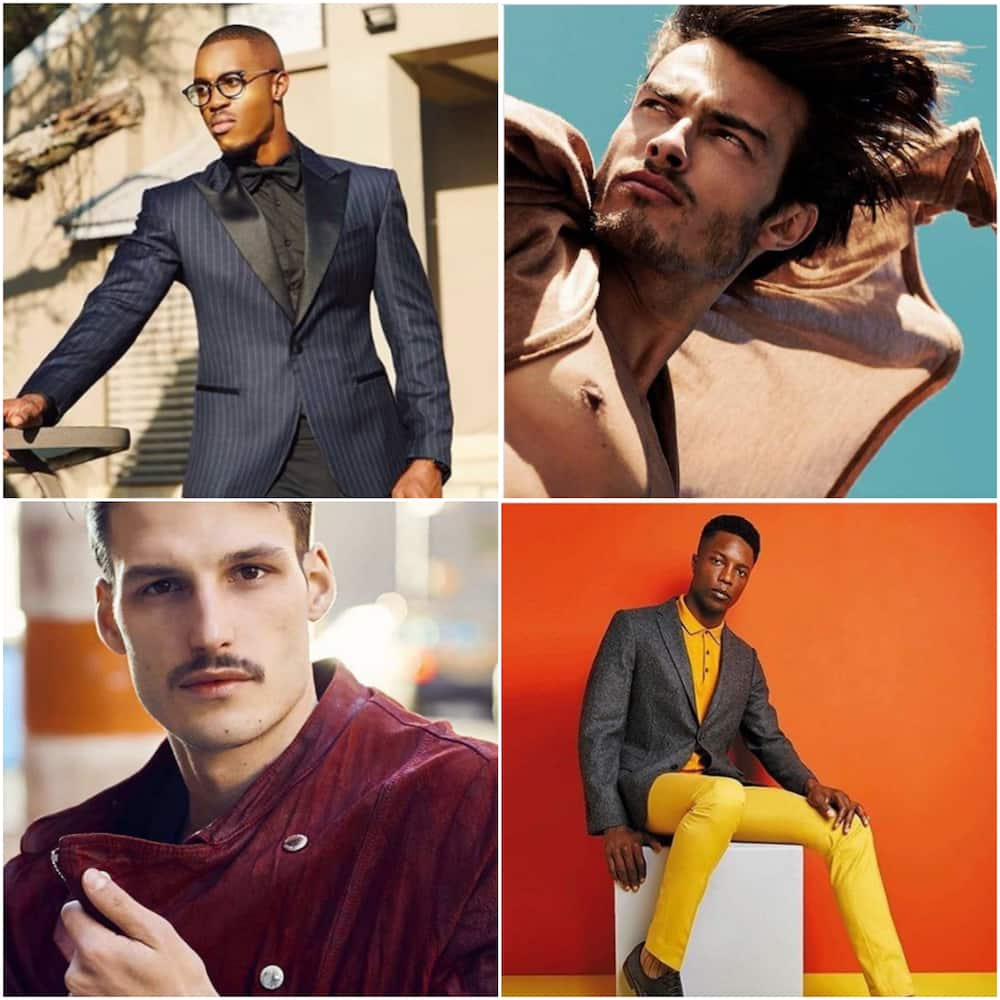 To become a successful model, one needs to work with the best modeling agencies in the country. According to Jason Smith, a model agent at Kult Models South Africa, top male models with the relevant experience earn up to R50, 000 a day. Below is a list of male fashion models whose prominence cuts across the globe.
READ ALSO: The 10 best black models 2019
10 male fashion models in South Africa
Johannesburg and Cape Town are the two mainstream cities with top fashion designers. And these are hardworking male models who desire to walk the runways, pose for photoshoots, and land endorsement deals from the various companies.
White South African models
The country is blessed with talented white and black models.
1. Dave Rosenberg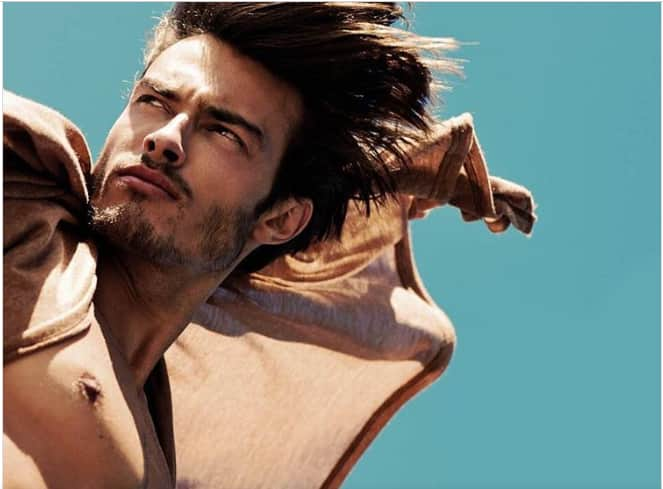 Dave Rosenberg is top on our list of men models. 6" Mr. Rosenberg was born in South Africa in 1989 and began modeling professionally in 2010. He currently works at Kult Models earning over R 1 million a year from modeling.
Besides, Dave is also represented by international modeling agencies like Group Model and Select Model Management, both based in London. Among the prominent campaigns that Dave has done, includes Ansons, Strellson, and Ellesse Italy, to name a few.
2. Jason Anthony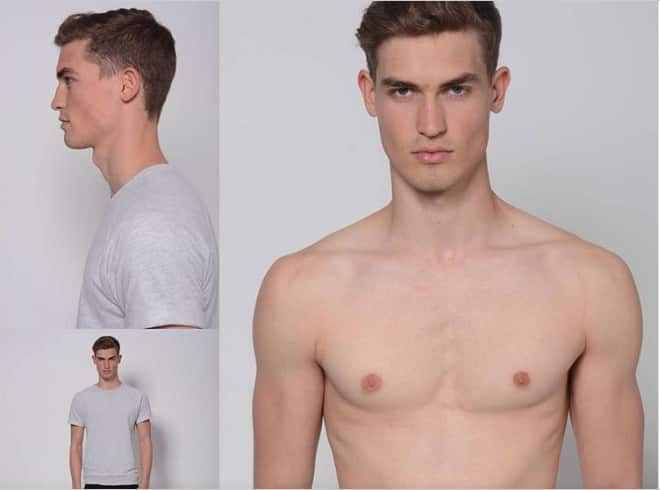 Jason Antony is a South Africa male model who boasts of an international portfolio. Just like Dave, Kult Models South Africa represents him. Through the company, 6 ft 2 inch Mr. Anthony has been involved in endorsements in various parts of the world like Paris, Stockholm, New York, Barcelona, Milan, Sydney, and Hamburg.
3. Shaun de Wet (Boss Models)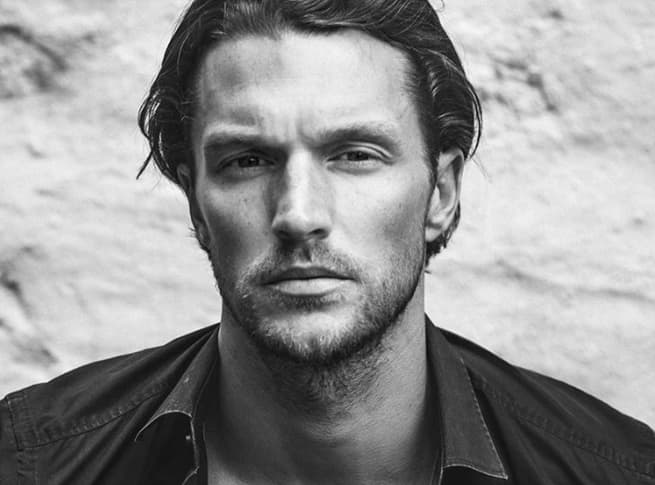 Shaun De Wet is recognized as a top icon in the male fashion domain. Throughout his career, Shaun has worked with known photographers such as Nathaniel Goldberg and Craig McDean. Moreover, Shaun has represented reputable brands like Louis Vuitton, Berluti Men, Hugo Boss, The Gap, Jeffrey Fashion Care, Massimo Dutti, Ermenegildo Zegna, Calvin Klein, Roberto Cavalli, and Dirk Bikkembergs.
Besides, the handsome South African fashionista has been featured in the GQ Magazine cover and has the best editorials of Forbes Magazine, Details Magazine, and L'Officiel Hommes.
4. Levi Lomey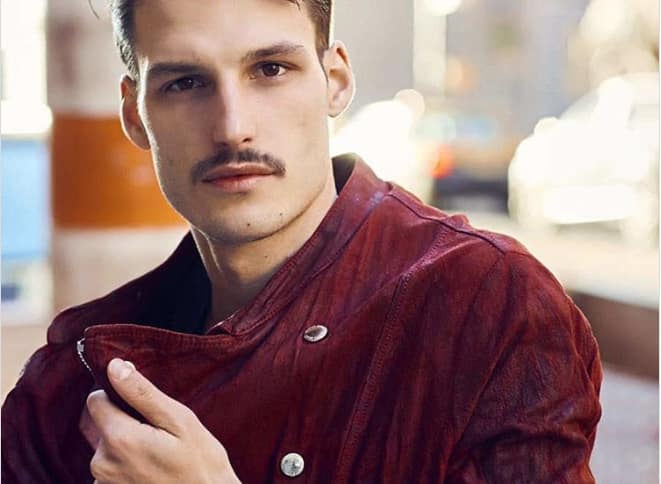 Levi Lomey is a South African fashionista with a vast experience of modeling across the globe. Levi began his career at only 16 years old when he walked the runway for Kenzo and Dior at the Paris Fashion Week.
Ever since his first job, Levi managed to get other celebrated clients like GQ, Tom Ford, and Diesel to work with him. The male model has been living and traveling between London and New York, where most of his deals are.
5. Zack Hartwanger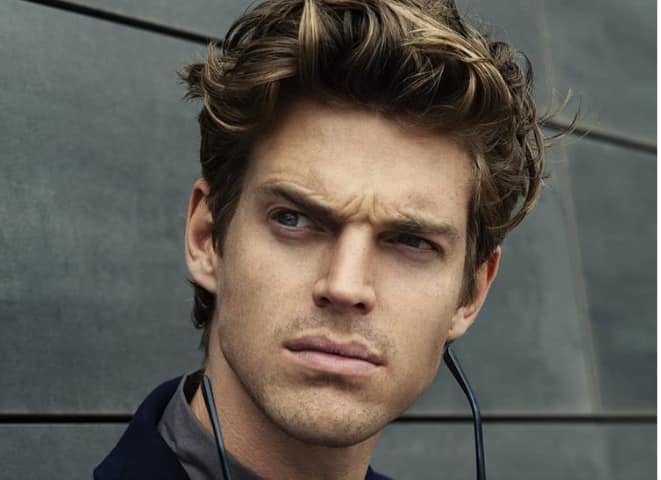 Zack Hartwanger, who is represented by Select Model Management, is another one of the prominent hot models in South Africa. He has worked in foreign modeling firms such as Ralph Lauren Wimbledon and Abercombie & Fitch.
READ ALSO: Famous South African role models
Black male models from SA
Over time, the fashion industry in South Africa has seen the number of black models increase. These are the top black male models in the country based on their experience, earnings, and career longevity.
1. Manyano Mahlakata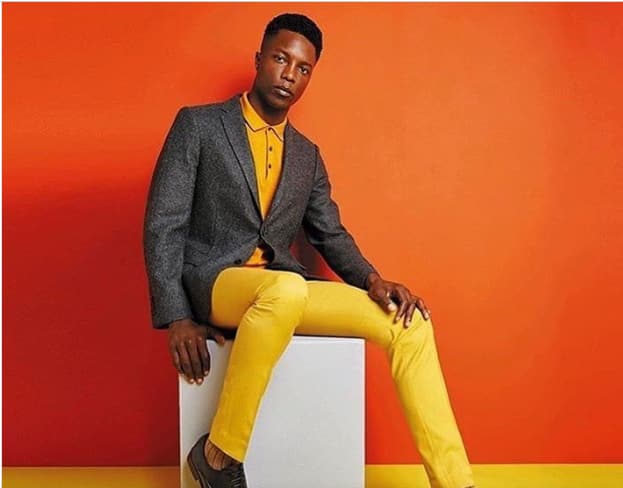 Manyano Mahlakata works at Ice Models in South Africa. He has been featured in several ads for Truworths fashions. Additionally, the South African handsome man making impact on the runways, has worked in respected campaigns like Total Sports and Superbalist.
During the 2017 Mercedes Benz Fashion Week that was held in Cape Town, Manyano solidified his position in the fashion industry by becoming the top most booked male model.
2. Nkanyiso Ndayi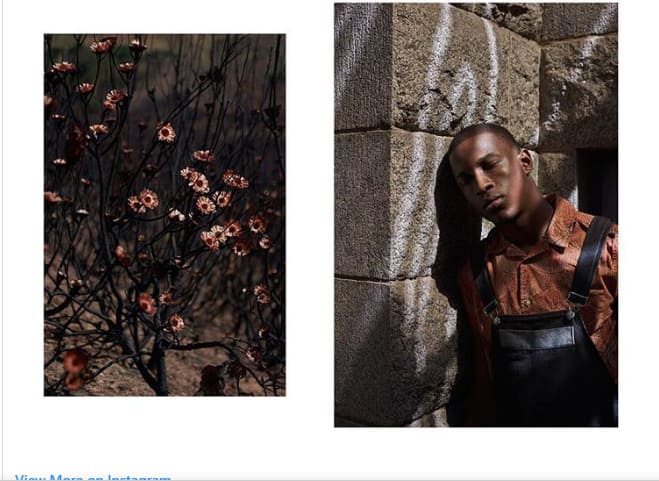 Nkanyiso Ndayi is one of the hottest models working at Outlaws Models in South Africa. In 2017, Nkanyiso bagged a deal of being on the cover of top magazines Private Edition and Men's Health 2017. As if that was not enough, Ndayi worked in campaigns with high fashion stores Mrp and Truworths.
Moreover, he was also among the male models who booked several shows at the Mercedes Benz Fashion Week in Cape Town.
3. Yannick Konan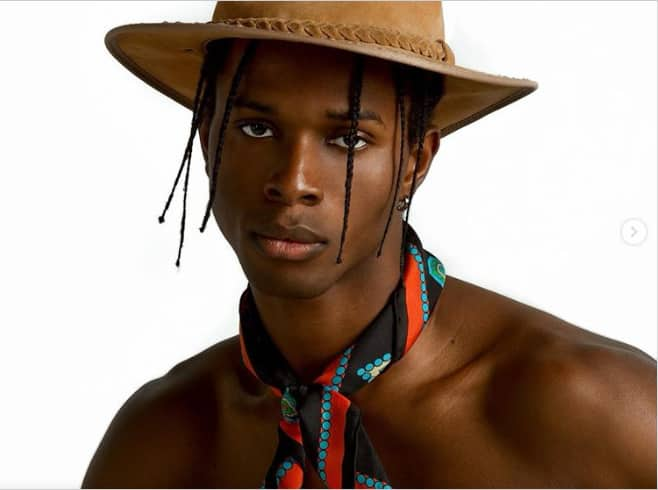 Yannick Konan is one of the youngest men models in South Africa who has taken the fashion world by the storm. Boss Models manage Konan in South Africa. He has appeared in countrywide promotions for Woolworths and Spree. Besides this Yannick appeared in the Vogue magazine working alongside Winnie Harlow for Ben Tavernit.
4. Alino Katombe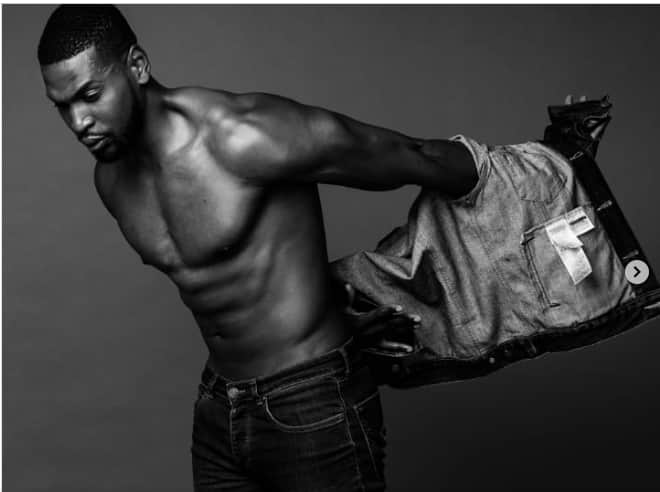 Although he has Congolese roots, Alino Katombe was raised in South Africa and is currently one of the top models represented by Boss Models SA. His portfolio includes nationwide advertising gigs with Fabian and Avroy Shlain.
Alino has also been featured in various editorials for Luminance and Destiny Man. Not forgetting he was also one of the most booked black male models at the Mercedes Benz Fashion Week.
5. Sean McCollet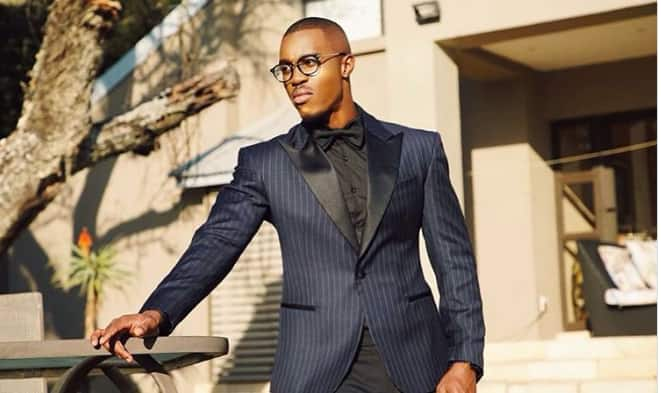 We cannot finish this list without mentioning the hottest model Sean McCollect. Sean is represented by the top modeling agency, Ice Model. He managed to work in the Mercedes Benz Fashion Week held in Johannesburg and Cape Town. Moreover, he was featured in the two seasons of South Africa Fashion Week as well as Ghana Glitz African Fashion Week.
And that's not all as McCollect has also done several marketing campaigns for Edgars, Design of Europe and Samson.
READ ALSO: 15 Liesl Laurie cutest photos and interesting facts
All aspiring male modes should go to the auditions even if they do not fit the features of the usual model. This is because one flaw might be what another client is looking for and considers a great feature. All you need is conduct some research to know what is expected of you. Next, you should find the top modeling agencies that will spearhead your career to the next level. In South Africa, the top three modeling agencies include Kult Models, Ice Models, and Boss Models.
READ ALSO:
Here are the best fitness models that you should be following
Top 20 curvy South African celebrities
Hlubi Mboya biography: age, husband, sister, Kuli Roberts, wedding photo, movies and Instagram
Hlengiwe Mhlaba biography: age, husband, accident, songs, albums, record labels and nominations
Steve Komphela biography: age, nationality, children, wife, education, teams coached, interview, memes, book, Instagram, and latest news
Source: Briefly News