William Kentridge bio: age, wife, education, artwork, movies, awards, profile, net worth
William Kentridge is an internationally acclaimed artist known for crafting allegorical and gestural narratives that can be seen as a mirror to South Africa's political and social realities. The highly renowned artist created a unique practice rooted in the avant-garde theatre and the traditional forms of left cultural critique.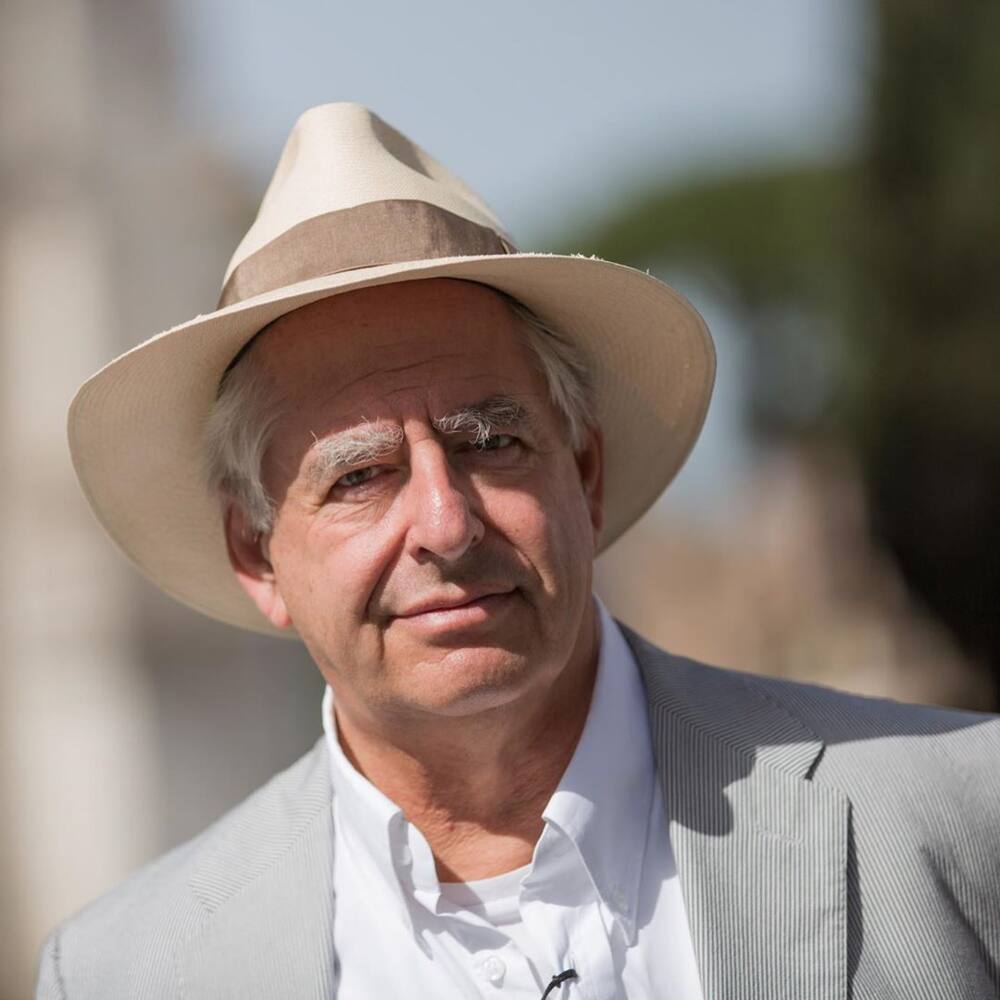 Kentridge is best known for using his skills to translate his distinctive charcoal drawings into handmade animated films. It is hardly a surprise that the South African artist has won several prestigious international awards, such as the Red Ribbon Award for Short Fiction (1982), and Carnegie Prize at Carnegie International. On 16th of July 2018, William Kentridge The Head and the Load was performed to commemorate the First World War centenary.
Kentridge profile summary
Full name: William Kentridge
Place of birth: Johannesburg, South Africa
Date of birth: 28th of April 1955
Zodiac sign: Taurus
Nationality: South African
Age: 65 years old
Ethnicity: Caucasian
Education: University of the Witwatersrand and Johannesburg Art Foundation
Occupation: Printmaking, drawings, and animated films
His background
The artist was born in Johannesburg, South Africa, to Sydney Kentridge and Felicia Geffen. Both were lawyers who represented people oppressed from the apartheid system. He started showing great artistic promises at a tender age and pursued his interest in the field.
As for William Kentridge education, he attended King Edward VII School in Houghton, Johannesburg, and the University of the Witwatersrand, where he later received a bachelor's degree in political and African Art. He also earned a diploma in fine arts from the Johannesburg Arts Foundation. Moreover, he studied mime and theatre at the L'École Internationale de Théâtre Jacques Lecoq in Paris, France.
READ ALSO: Who is Zandile Khumalo? | age, kids, husband, sister, divorce, stunning pics, songs, profile
At first, William hoped to become an actor, and so, between 1975 and 1991, he acted and directed dramas at the Junction Avenue Theatre Company in Johannesburg. The South African artist also worked as an art director on television films and series in the 80s. So, where does William Kentridge live? The internationally acclaimed theatre producer still lives and works in Johannesburg.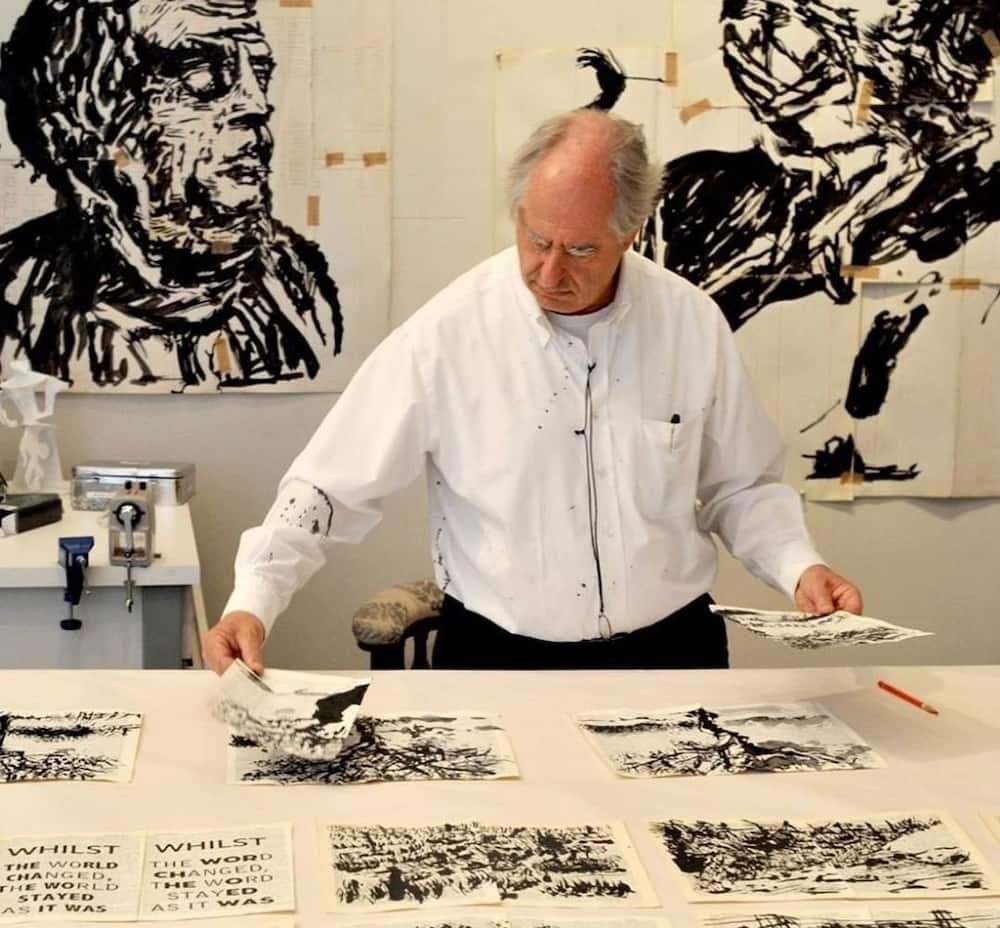 When was William Kentridge born?
The former actor was born on the 28th of April, 1955, at the heights of the apartheid rule in South Africa. So, how old is William Kentridge? William Kentridge age is 65 years, and his zodiac sign is Taurus.
William Kentridge movies
William Kentridge animation and short films are among the list of South African films considered to meet international standards. Even before top production film companies like Film Afrika started making quality movies, the William movie or animated films have always been of a high standard. His first short animated film Johannesburg, 2nd Greatest City After Paris was released in 1989.
Afterward, William Kentridge Felix in Exile, a short animation of about 9 minutes, was released in 1994, and it received positive reviews from both local and foreign audiences. Over the years, the renowned film director has made several series of short films, including History of the Main Complaint (1996), and Kentridge and Dumas in Conversation (2009).
What kind of artist is William Kentridge?
He is a visual artist who creates pastel and charcoal drawings and brings them to life by producing short animated films. As a young boy, William Kentridge artwork was inspired by charcoal drawings created by artist Dumile Feni, popularly known as Dumile. He would go on to learn and master the craft.
What materials does William Kentridge use?
The visual artist William Kentridge uses simple materials such as charcoal, paper, and pastel to create short animated films that tell the story of colonialism, injustices, apartheid, and other ills in the South African society.
Over the years, this highly successful artist has had extensive solo and group exhibitions in renowned galleries and art museums not just in the United States of America (USA) but also in Europe, South America, Japan, and Australia.
READ ALSO: Eric Mathoho bio: age, measurements, wife, current team, stats, salary, cars, house
Is William Kentridge married?
Yes, William Kentridge wife is Anne Stanwix, an Australian-born Rheumatologist, and together, they have three kids.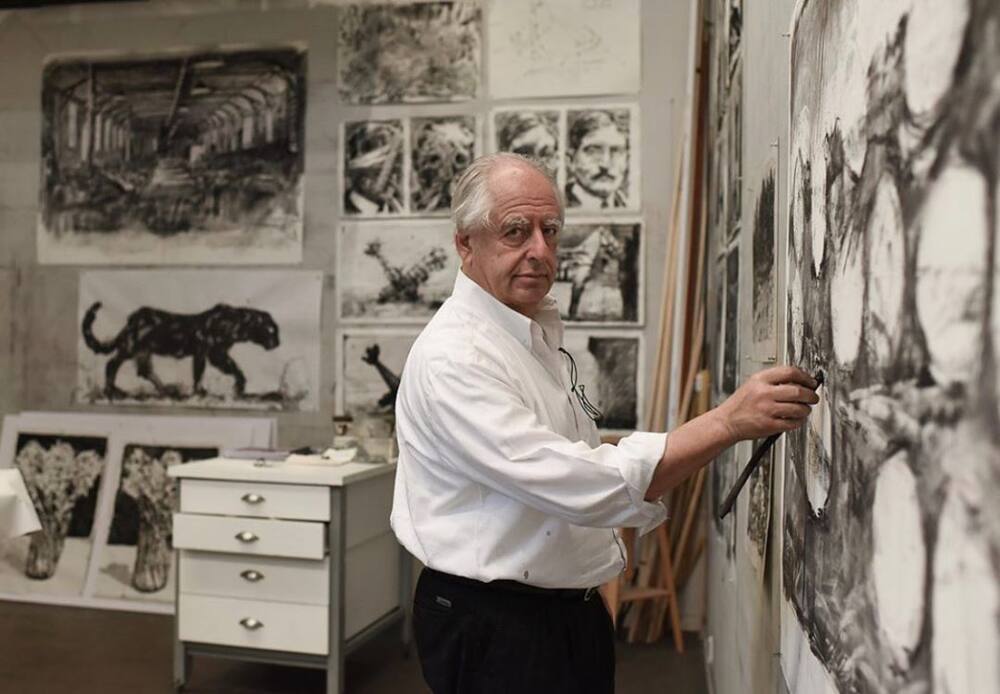 Is William Kentridge still alive?
The 65-year-old artist is still alive and doing well.
William Kentridge awards
The 65 years old won the Princess of Asturias Award for the Arts, Spain's most prestigious art prize, in 2017. Besides, his excellent work in both short films and art has earned him numerous awards:
Red Ribbon Award for Short Fiction (1982)
AA vita Award at Cassirer Fine Art (1986)
Standard Bank Young Artist Award (1987)
Loerie Award memo (1994)
Carnegie Prize at Carnegie International (1999)
Goslar Kaiserring (2003)
Honorary Doctor of Literature, University of the Witwatersrand (2004)
Jesse L Rosenberger Medal, University of Chicago (2006)
Kyoto Prize (2010)
Dan David Prize (2012)
Commandeur des Arts et des Lettres (2013)
Apollo Artist of the Year (2015)
Praemium Imperiale awards (2019)
William Kentridge net worth
Although the foremost artist has not revealed his exact net worth, it is estimated that some of his works can cost up to R 2.2 million. Besides, William Kentridge artworks are among the most sought-after and expensive works in the African continent.
His publications
The visual artist has written and published several bestselling books on arts and theatre. William Kentridge book, Six Drawing Lessons, which was initially published in 2014, focuses on his art, artmaking, and the studio. His other popular books are Fortuna, Anything Is Possible, and That Is Not Drawn: In Conversation (The Africa List).
William Kentridge is a world-famous contemporary artist who has significantly contributed to the international recognition of South African art. Right from an early age, he was fully aware of the injustices and inequalities that prevailed in the South African society. He used his artwork and animation to speak against the system.
READ ALSO:
Masibusane Zongo age, measurements, family, current team, position, stats, salary, profile
AB de Villiers age, family, stats, record, salary, net worth, profile
Jacques Nienaber bio, age, wife, education, Springboks, salary, army, profile
Source: Briefly.co.za