Chris Chameleon age, name, wife, parents, songs, group, profile
Chris Chameleon is a musical sensation in South Africa and abroad. His guitar and extraordinary voice captivate everyone worldwide, and they have won him a huge fan base globally in addition to a vast collection of outstanding awards over the years, including two South African Music Awards. He is said to be a pioneering force of music in South Africa.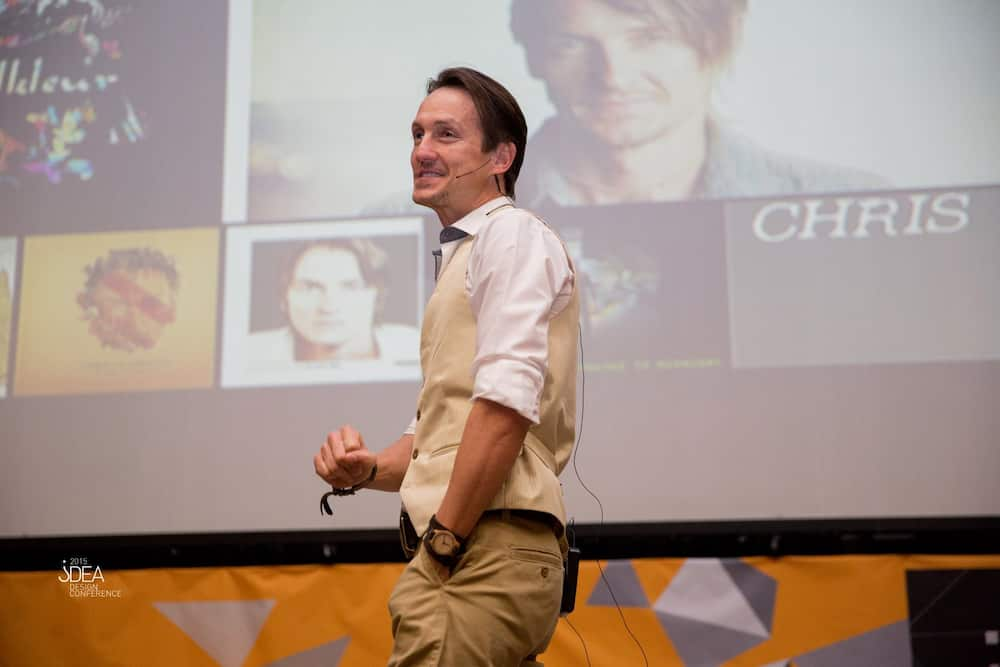 Chris is a young, dynamic musician whose singing and acting skills have taken him to different parts of the world. Despite his rough background, he has become an inspiration to many youngsters across the country and beyond. At the same time, he has shared the stage with other notable musicians in the industry.
Profile summary
Real name: Chris Mulder
Stage name: Chris Chameleon
Date of birth: 28th of July, 1971
Age: 49 years old
Place of birth: Johannesburg, South Africa
Nationality: South African
Occupation: Musician and actor
Zodiac sign: Leo
Marital status: Married
Spouse: Daniella Deysel
Who is Chris Chameleon?
Chameleon is a South African actor and musician. He was born on the 28th of July, 1971, in Johannesburg, South Africa. Chris Chameleon full name at birth is Chris Mulder, but he prefers to be called Chris Chameleon. So, how old is Chris Chameleon? The South African star Chris Chameleon age as of 2021 is 49 years.
Although presently a solo artist, he is best known as the lead vocalist and bassist for the musical band Boo! He was with the band between 1997 and 2004, and also since 2010.
Chris's career and music group
The award-winning Chameleon began his acting career in the 1990s when he debuted in Sonkring by Franz Marx. He featured in the 7de Laan television series as a musical artist and starred in Binnelanders, a South African soap opera.
Chris Chameleon music group, Boo!, was also formed in the 1990s. After some years of active performance with the group, he decided to go solo in 2004. By 2005, he released his debut album, Ek Herhaa Jou, which comprises the poems of Ingrid Jonker arranged to music.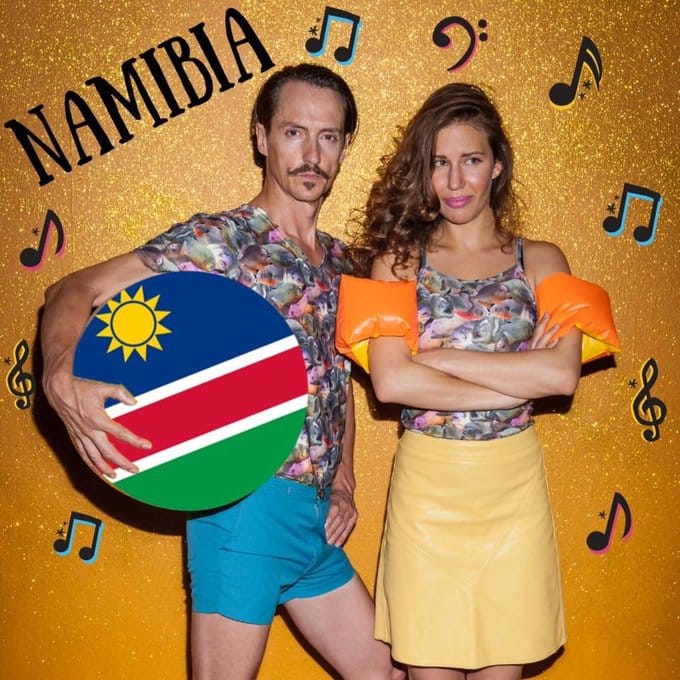 In 2006, Ek Herhaal Jou was nominated for SAMA (South African Music Award) under the Best Adult Contemporary Afrikaans Album category. By July 2006, the album attained gold status, and later, by December 2007, it gained platinum status.
Career progression
In 2006, he released Ek Herhaal Jou and two other albums, The English Language Shine and 7de Hemel, consisting of Chris Chameleon songs sung by Chris's character on 7de Laan. Shine was nominated for Best Alternative Album in 2007 at the SAMA event. By July 2007, he released another album titled Ek Vir Jou. The songs in the album describe the various phases of a romantic relationship.
Flight of an Extraordinary Alien is his second DVD, which was released in October 2007. He performed some classical modifications of his songs on his famous stage show, Klassieke Chameleon, also known as Classical Chameleon.
In March 2009, Kyl Hoe Lyk Ons Nou was released, and it received strong praises. Then, in June 2011, Chris released As Jy Weer Skryf. The album is his first album released under Chameleon Records, his musical label.
Furthermore, in October of 2013, he released Herleef- Psalms en Gesange, and by 2014, he released Posduif with Deysel Danniella. Another collaborative effort between them led to the release of Firmament in 2016, and by 2017, their third collaboration resulted in en Ek en Ek en Jy.
Chris Chameleon completed several tours around the Benelux countries over the years and has performed in prestigious stages, such as the Mandela Day Concert in New York City in 2009. He shared the stage there with famous musical legends like Stevie Wonder, Josh Groban, and Aretha Franklin. He has performed an average of 150 gigs to a sold-out audience around the world.
Is Chris Chameleon Married?
Yes, he is married. Who is Chris Chameleon wife? He married his long-time singing partner and friend, Daniella Deysel. Chris Chameleon wedding to Daniella took place in November 2018.
In November 2019, a year after their wedding, Chris Chameleon wife, Daniella, gave birth to their first child, Spring. According to the father, Spring is a healthy, alert, and calm baby. He described her as having the mouth of her mother and her dad's toes.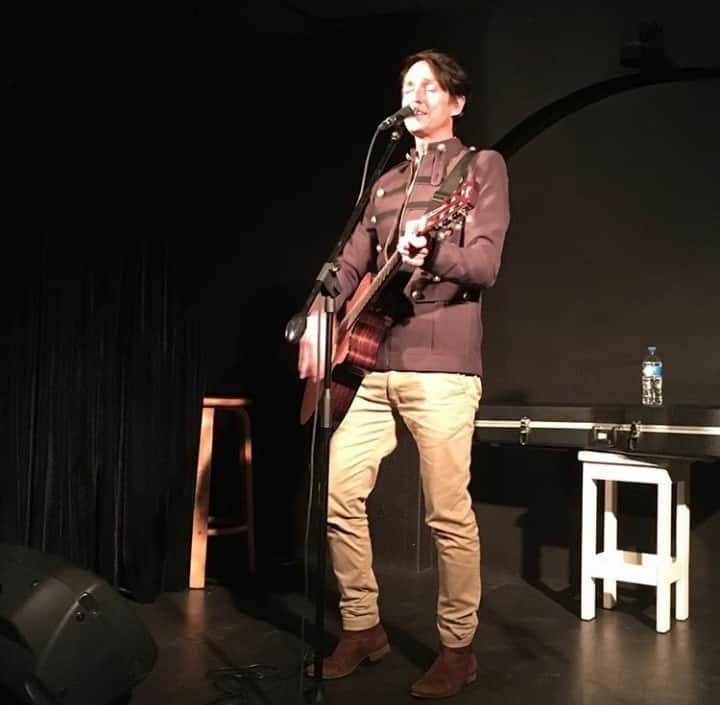 Chris Chameleon spouse is also a singer and actress. She has also released different tracks, including Die Weerkaatsing and Posduif , and has featured in the 7de Laan drama series.
Parents
Although no information is known about Chris Chameleon mother, Chris and his sister grew up under her care. Who is Chris Chameleon father? He revealed that Dawid is his birth father's name. However, before then, the singer caused a stir on his Facebook page when he speculated that his real father might be the famous 1980 bar singer Bles Bridges, who died in a car accident in 2000.
Although this did not go well with the late Bles Bridges family, friends and fans, as some doubted his claim, he cleared the air on his alleged speculation weeks later. He acknowledged that the late Bles Bridges was not his dad and that the initial video he posted was a social experiment.
True to his name, Chris Chameleon has demonstrated that he is an artist whose impact goes beyond his native homeland of South Africa. He is also famous in the Benelux countries, including Belgium, Netherlands, and Luxembourg. Although a single mother raised him, he has proven that anyone can achieve their dreams irrespective of their childhood challenges.
READ ALSO: Larry David net worth, age, wife, height, show, house, profile
Larry David is a man who stands out as a comedian, actor, screenwriter, and producer in the entertainment industry.
As published on Briefly.co.za, though he started rough, he eventually got his big break from the sitcom Seinfeld, which has, so far, contributed to how much he is worth.
Source: Briefly News