Larry David net worth, age, wife, height, show, house, profile
The entertainment industry is blessed with so many personalities, including Larry David, a man who stood out as a comedian, actor, screenwriter, and producer. Though he started rough, he finally got his big break from the sitcom Seinfeld, which has, so far, contributed to Larry David net worth.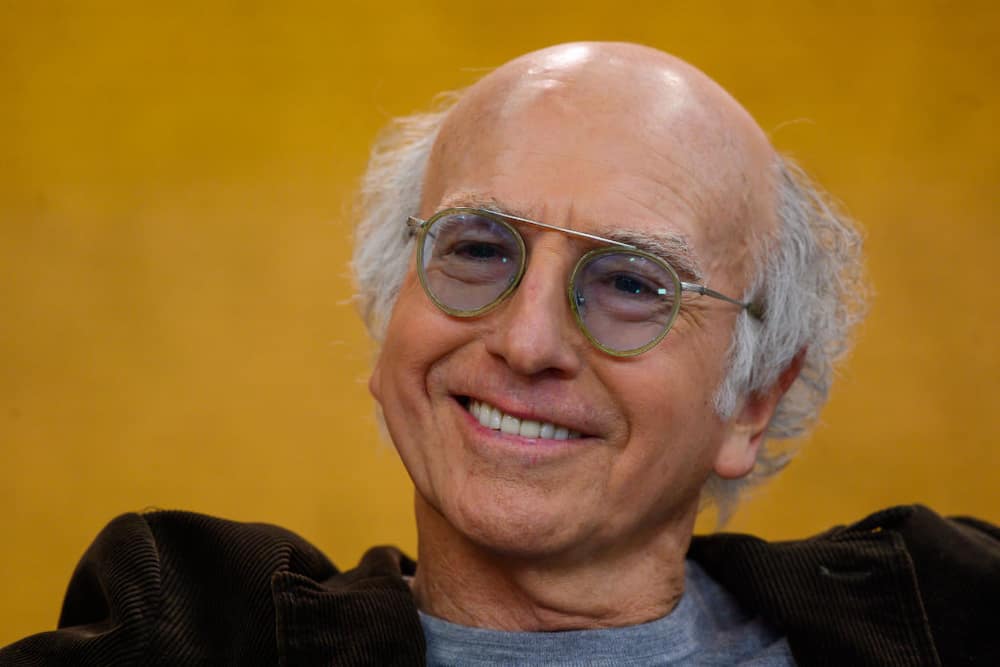 David is one of the outstanding comedians of all time, with many awards and nominations to show for it. Since he stepped into the entertainment industry, he has received six Emmy Awards as Outstanding Lead Actor for his role in Curb Your Enthusiasm.
Profile summary
Full name: Lawrence Gene David
Date of birth: 2nd of July, 1947
Age: 73 years old
Place of birth: Brooklyn, New York, the USA
Nationality: American
Zodiac sign: Cancer
Marital status: Divorced
Profession: Actor, television producer, screenwriter, comedian, film producer, writer, and voice actor
Who is Larry David?
Larry 'Lawrence' Gene David is an American comedian, actor, screenwriter, director, and producer. He is best known for his role in the television series Seinfeld, which won him two Primetime Emmy Awards and Curb Your Enthusiasm, which was nominated 30 times for the Primetime Emmy Awar
Larry David was born in Brooklyn, New York City, in the United States of America to a Jewish family. His father's name was Mortimer Julius "Morty" David, and his mother's name was Rose David. During the 19th century, his father's side moved from Germany to the USA. Are you wondering how tall Larry is? Larry David height is placed at 5 feet and 10 inches (180 centimetres).
How old is Larry David?
Larry David age is currently 73 years, but he will celebrate his 74th birth date. He was born on the 2nd of July, 1947. Despite his age, Larry is very much still active.
Education
Larry David attended Sheepshead Bay High school before proceeding to the University of Maryland, where he graduated with a bachelor's degree in History. During his time in college, David discovered his ability to make people laugh effortlessly. After he graduated from college, he enrolled in the United States Army Reserve.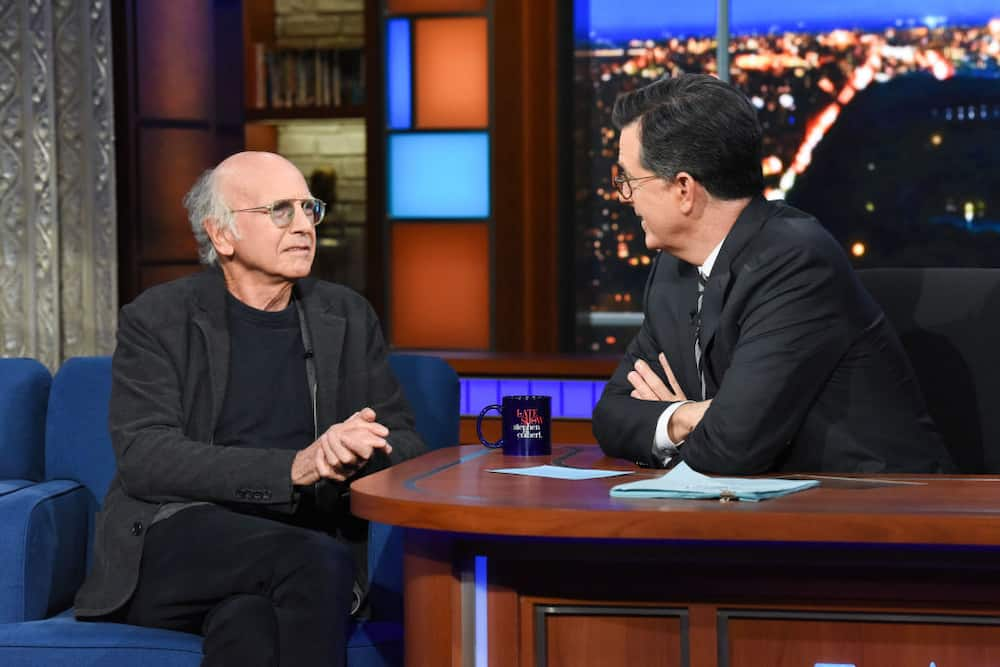 Larry David childhood days were transitional as he had to move from an Army reserve to doing several unusual jobs, including being a store clerk, limousine driver, and TV repairman in addition to his job as a stand-up comedian at night.
Larry David career
Larry David started his career by attending acting lessons in Manhattan to develop his skills in the field. During this period, he engaged in different kinds of jobs to settle his bills. In 1974, David eventually got his first performance at Folk City in Greenwich Village. From there, he worked for the ABC sketch show, Fridays, as a scriptwriter and actor.
Moreover, by 1983, the young and active man started featuring in small roles in movies such as Second Thought and Can She Bake a Cherry Pie? After his stint in the small roles was over, he worked as a writer for NBC's Saturday Night Live Show (SNL) but then left in its first season.
When he finally left SNL, he started performing again as a stand-up comedian. This was the same year he wrote an episode for a television film called Norman's Corner. In 1989, he had his big break after getting an offer from Jerry Seinfeld, an actor and producer, to work on a sitcom titled Seinfeld. He wrote about 60 episodes for the show, and it ended up recording a significant success. Larry David and Jerry Seinfeld's partnership continued until 1996.
But then, are Jerry Seinfield and Larry David friends? Yes, both of them have been very close friends and comedy colleagues for a long time. This friendship between them was majorly the basis of co-creating the hit sitcom Seinfeld.
Furthermore, in 1998, Larry again wrote and directed Sour Grapes, a film about two cousins who fought over a casino jackpot. Besides, he featured The Marriage Ref, a television reality program by NBC. Then, in 1999, David created and starred in a TV comedy show for HBO titled Curb Your Enthusiasm. The show gained much recognition and was nominated for 30 Primetime Emmy Awards. It won a Golden Globe and an Emmy Award.
Some other popular shows of Larry David are:
Curb Your Enthusiasm
"The Comedian's Comedian
Whatever Works
Clear History
TripTank
The League
Fish in the Dark
Maya & Marty
Larry's family
Larry David was married to Laurie Lennard, an American environmental activist. After they shared beautiful memories as lovers, on the 31st of March, 1993, Laurie Lennard became Larry David wife. Unfortunately, after almost 15 years of marriage, their union came to an end on the 13th of July, 2007, due to irreconcilable differences.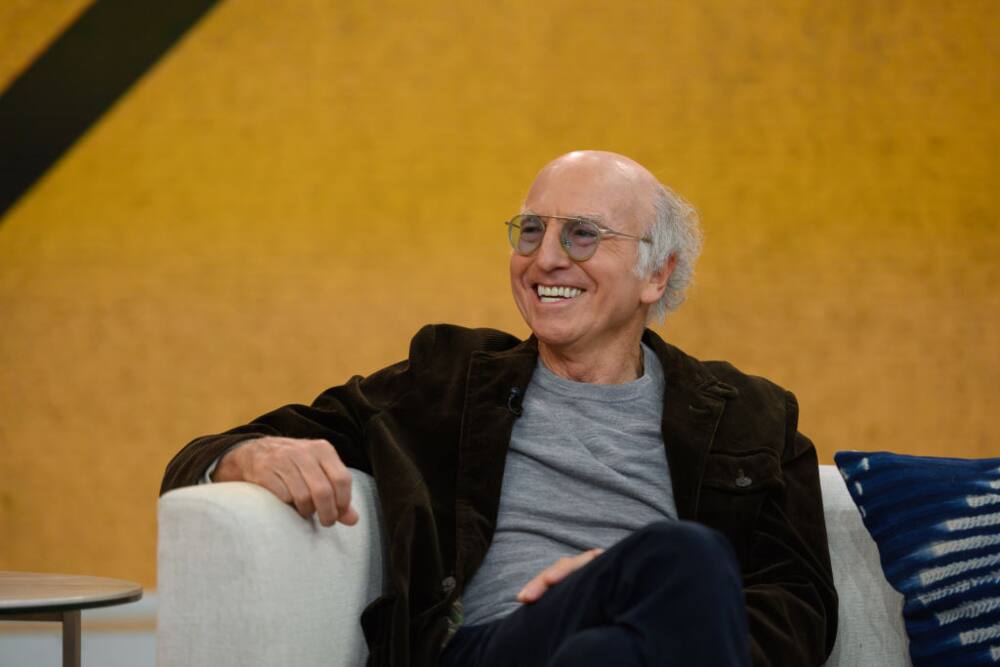 The union was blessed with two beautiful daughters, Cazzie and Romy. Cazzie Laurel was born on the 10th of May, 1994, and Romy March came to the world on the 2nd of March, 1996.
To a reasonable level, Larry David daughter, Cazzie Laurel, has followed in her father's footsteps as she also writes, blogs and acts. Half-Empty remains one of her prominent works. Larry's second daughter, Romy March, seems not to be left out and starred in the movie Hannah Montana.
Larry David Bernie Sanders relationship is one thing that has caught media attention. Well, according to a DNA test conducted in the PBS series, Finding Your Roots, in 2017, it showed that Larry David and Bernie Sanders, whom David had mimicked in the sketches of Saturday Night Live (SNL) during the 2016 presidential election, are distant cousins.
How much is Larry David worth?
Larry David net worth is estimated at $400 million, making him one of the world's richest producers, actors, and comedians. He has made this much despite the challenges he faced financially when he divorced his wife in 2007.
How much money did Larry David make from Seinfield? Larry earned an estimated $650 million when Seinfeld was sold into syndication. Also, it was estimated that each cast on the show was paid about $70,000 to $90,000 per episode.
Larry David net worth has revealed his incredibility since he picked a career in the entertainment industry. Despite the 50% of his net worth that he had to part with after the divorce from his former wife, he maintained stability and kept growing stronger.
READ ALSO: xQc net worth, age, Twitter, Twitch, sub count, Discord, chess
xQc is not a strange name when it comes to the streaming world. As published on Briefly.co.za, he is an award-winning Overwatch player known for his several suspensions and bans in the Overwatch League and World Cup seasons.
After quitting playing Overwatch to focus full time on streaming, he has moved from just a household name to a global brand. Find out how he made so much money from the post.
Source: Briefly News