xQc net worth, age, Twitter, Twitch, sub count, Discord, chess
xQc is not a strange name when it comes to the streaming world. He is an award-winning Overwatch player known for his several suspension and bans in the Overwatch League and World Cup seasons. After quitting playing Overwatch to focus full time on streaming, Felix Lengyel has moved from just a household name to a global brand. With an average of more than 21,400 viewers per stream, xQc net worth is increasing by the day.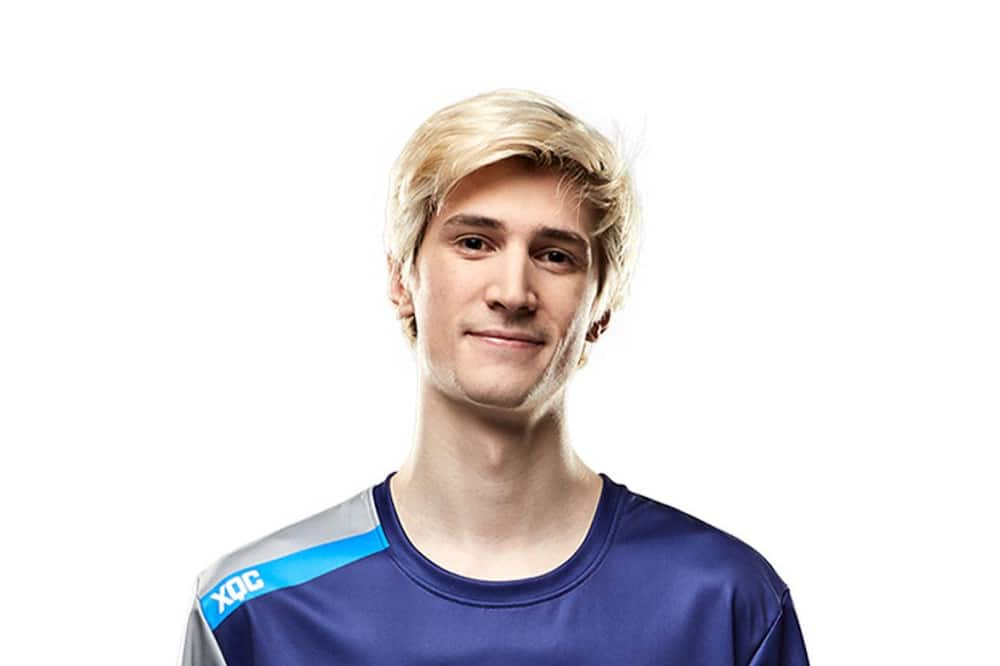 Better known by his online handle as xQc or xQcOW, Félix is one of the most-watched streamers on Twitch. He is Canadian by birth and a professional Overwatch player and Twitch streamer. He played as the Main Tank for the Dallas Fuel in the Overwatch League and Team Canada in the 2017/2018 Overwatch World Cup season.
xQc profile summary
Full name: Félix Lengyel
Nickname: xQc
Birthdate: 12th of November, 1995
Age: 25 years old
Birthplace: Lava, Quebec, Canada
Nationality: Canadian
Profession: Twitch streamer, eSports player, and YouTuber
Who is xQc?
Also known as XQcOW, xQc is a Canadian-born professional Twitch streamer, YouTuber, and a former professional Overwatch gamer. Born Félix Lengyel, he is among the largest live streamers on Twitch, generating an average of 20,500 viewers per stream.
How old is xQc? The young professional Twitch streamer is 25 years old. He was born on the 12th of November 1995. So, how did Félix Lengyel get this nickname xQc? The first letter in xQc is from the last letter of his first name, Félix, while the last two letters in the nickname are the abbreviation of his home province, Quebec (Qc).
Lengyel was born and raised in Laval, Quebec, Canada. But then, when he was a year old, his parents divorced. Because of this, he grew up with his brother, Nicolas, in shared custody.
At an early age, xQc developed a passion for video games, snowboarding, skateboarding, and YouTube streaming. In those early days, he uploaded some of his tricks for viewers to watch on the YouTube channel.
Education and Twitch career
After Lengyel finished his secondary school education, he proceeded to study humanities at the Collège d'enseignement général et professionnel (CEGEP) in Quebec. Thereafter, he switched to administration before dropping out of college shortly before his graduation to focus on the Twitch platform's streaming games.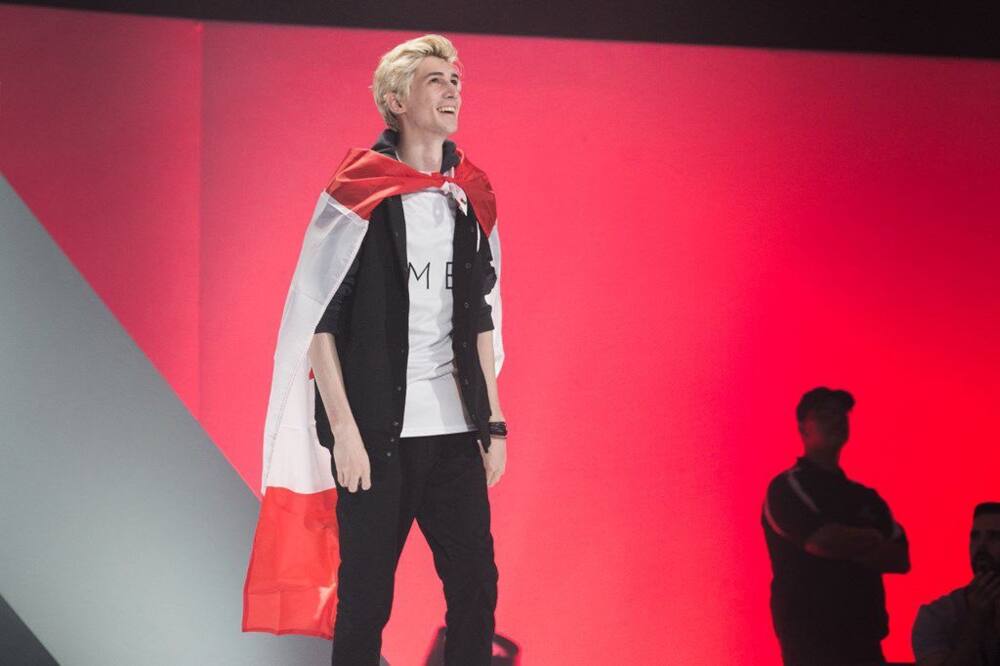 It is noteworthy that xQc Twitch career started way before he dropped from high school, although he was not fully into it. Those days, he would only stream playing League of Legends under the name xQcLoL before he later discovered Overwatch after its release. He switched to the game and began to stream and play it competitively.
Switch to Overwatch E-Sports
xQc moved on to join an Overwatch E-Sports team named Q? in 2016, where he played professionally as a Main Tank player. From 2016 to 2017, he played for team Denial Esports, and in 2017, Félix joined Team Canada and played for them in the Overwatch World Cup campaign. Although they lost to South Korea in the competition's finals, Felix Lengyel was voted as the most valuable tournament player.
By October 2017, he became a team member of Dallas Fuel, a professional Overwatch team, where he played against several teams between the 2017/2018 season. By March 2018, Dalla Fuel dropped him due to his repeated violations.
Félix Lengyel returned to play briefly for team GOATS in the Overwatch Trial North America and Team Canada in the Overwatch World Cup in 2018. He was one of the five players allowed to join Team Canada without undergoing the normal trial procedure. He played in the Tank position, and in 2019, he joined the Gladiators Legion as a substitute Main Tank.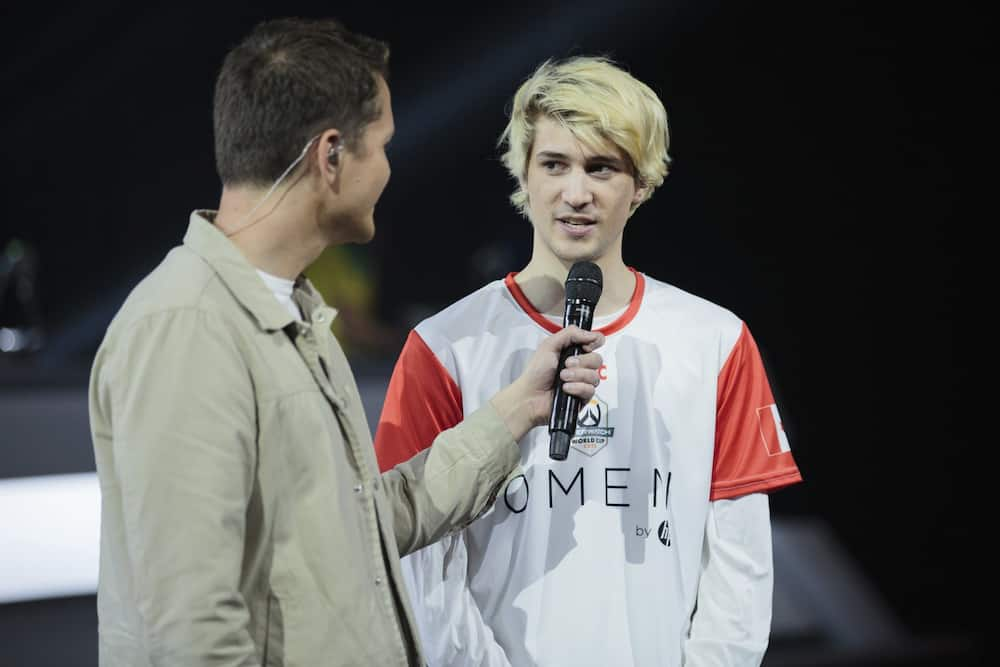 Chess online journey
xQc chess online journey is worthy of celebration, even though he just started playing in March 2020. His rise in the game has caught the media's attention due to his rapid growth from 900 to over 1,200 ranking at the start of the first Pogchamps. He has become influential in popularising the game as his role in the 2020 online chess boom was covered by media outlets, including Fast Company, Wired, and The New York Times.
xQc sub count statistics
According to TwitchTracker, Félix Lengyel is ranked amongst the top 5 Twitch streamers with the highest subscription number. He is placed at number three with active subscriptions of over 60,673 as of March 2021.
Social media engagements
Since Felix Lengyel focused on full-time streaming, he has enjoyed massive followership. So far, his Twitch channel has more than 7.9 million followers, and his YouTube channel has over 1.47 million subscribers, with over 638 million views since he joined the community in 2015.
Moreover, the xQc Twitter account with the username @xQc boasts over 957,000 followers. Without a doubt, the xQc Discord account has also helped grow his fan base, bringing in new active followers daily. Discord is a popular chat application that allows people to communicate easily while playing PC games together.
How much is xQc worth?
According to Taddlr, the famous Twitch Star, xQc net worth is estimated at $4 million. He earned most of his fortune playing for several E-sport teams and tournament prizes, Twitch subscriptions, YouTube ads, and various sponsorships.
For every tournament, Lengyel receives around $25,000 as prize money and earns close to $1.5 million from YouTube ads on his channel. Additionally, xQc merch sales also contribute to his net worth.
xQc girlfriend 2021
Although little is known about xQc dating life, sources have it that he is in a relationship with Adept, a full-time American variety streamer. Both of them have been seen together in several posts and pictures shared on their respective social media handles.
Unlike many other streamers, Felix Lengyel loves to keep his streaming environment simple and natural. Apart from streaming on Twitch, xQc net worth is growing, as he keeps generating revenue from his various sponsorships, YouTube ads, merch sales, and other deals.
READ ALSO: Elizabeth Tilson age, children, husband, career, net worth 2021
NBC network's history will be incomplete without mentioning Elizabeth Tilson, one of the youngest vice presidents. As published on Briefly.co.za, Elizabeth is versatile in her career as a journalist and has proven this by working as a television journalist and a publisher and editor for her newspaper companies. Her story will inspire you.
Source: Briefly.co.za