Top 25 most famous South African rugby players of all time
Given the number of rugby players in the country, compiling a list of the famous South African rugby players is a daunting task. Even so, it is one worth undertaking to satisfy your curiosity about the greatest rugby players from South Africa. Over the years, South Africa's rugby team has participated in high profile tournaments against the best teams in the world.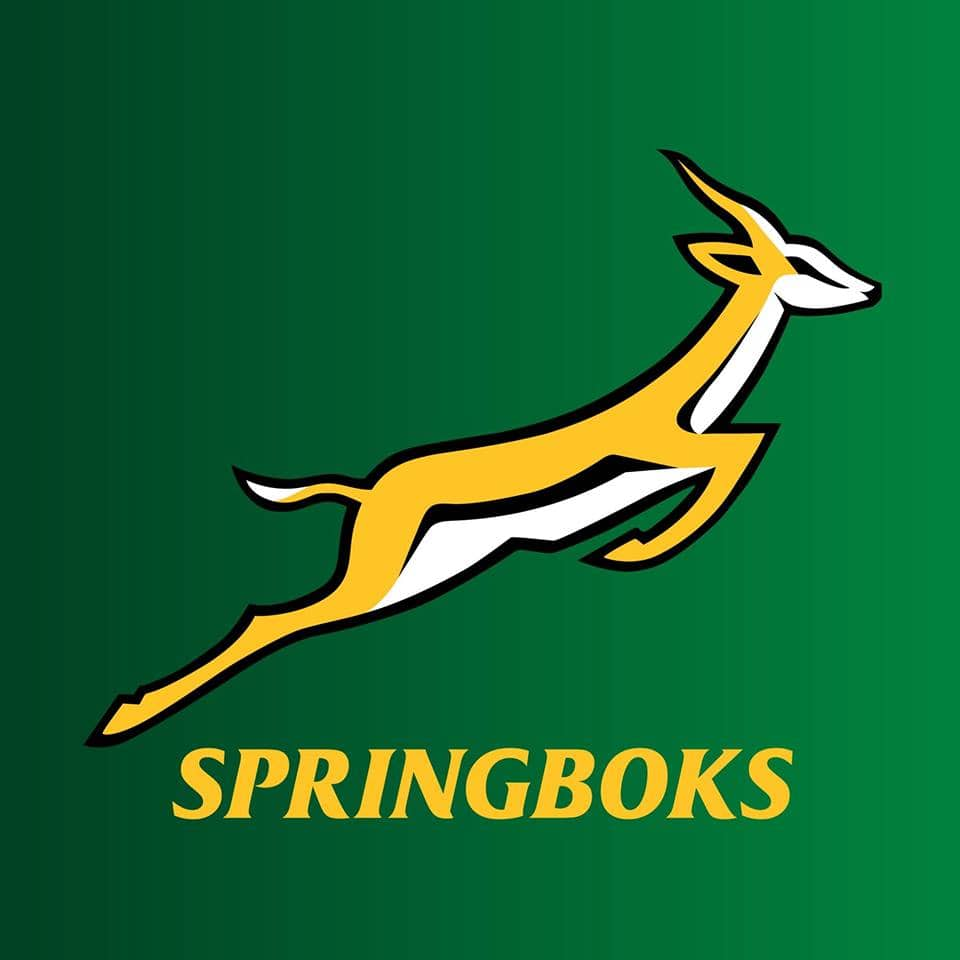 As a result, South Africa's rugby team has had one of the most illustrious reputations in Africa. Even though its current crop of players is nowhere near New Zealand's number one ranking, but it has not always been so.
Famous South African players of all time
Indeed, South Africa's rugby scene could have been different if not for its pariah status during the apartheid years. During this period, the SA rugby team has collected few caps in this era with the country's team making no significant appearances in the first two World Cups. Here is our list of 11 South African rugby team player profiles.
1. Uli Schmidt
Schmidt had an illustrious career with the Springboks between 1986 and 1994. During this time, he was recognized as a fearsome front-row forward. Even under pressure, Schmidt never flinched and went on to win 10 out of 17 professional matches. Indeed, he is famed in the world as one formidable player of his time.
2. Schalk Brits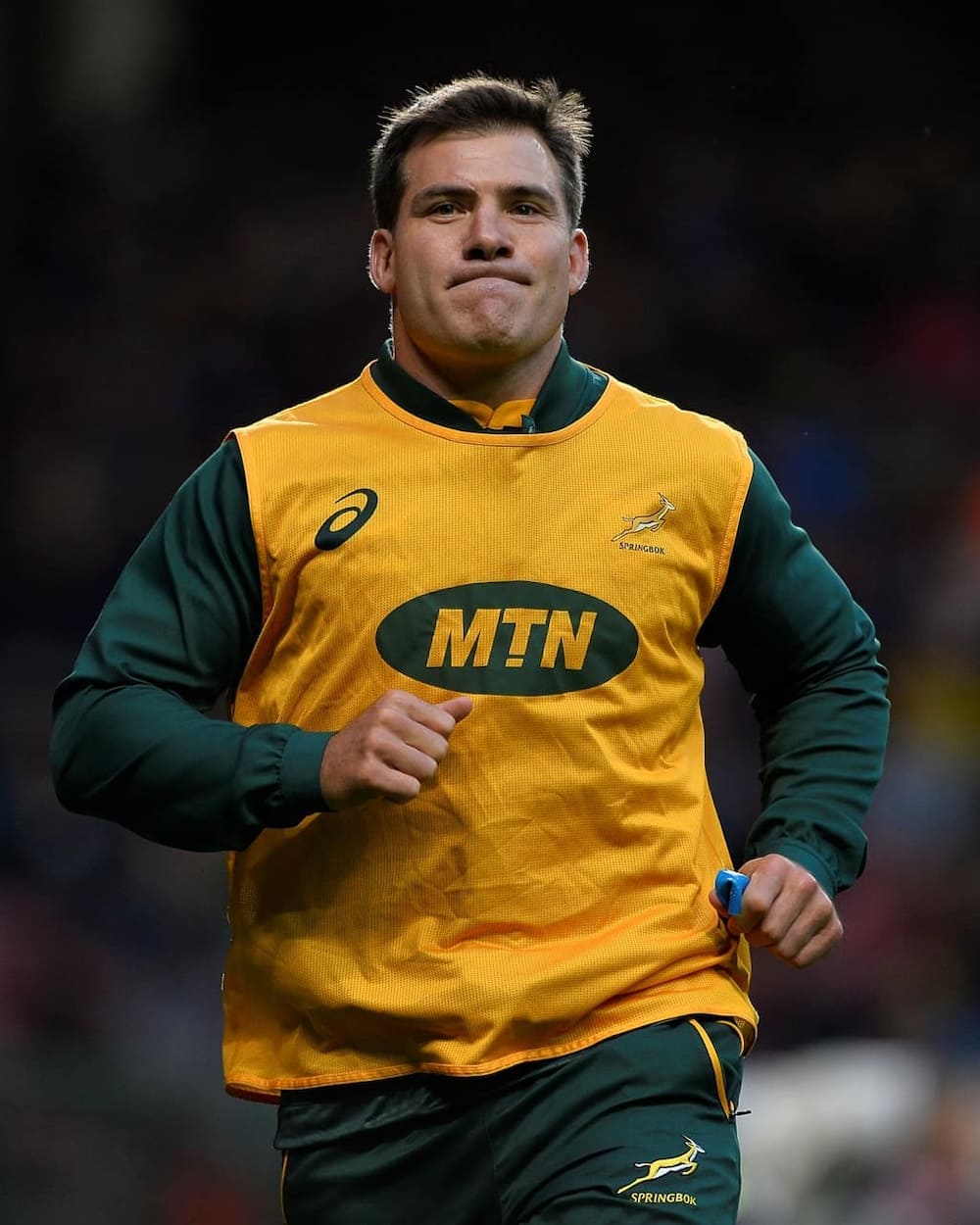 Though he lacked the charisma of an international rugby player, the former Lions player was a regular fixture for the Baabaas. His stint as a hooker for the Springboks was due to his explosive runs and impressive ball-handling skills. These attributes make him appear in this list of famous South Africa rugby players.
3. Siya Kolisi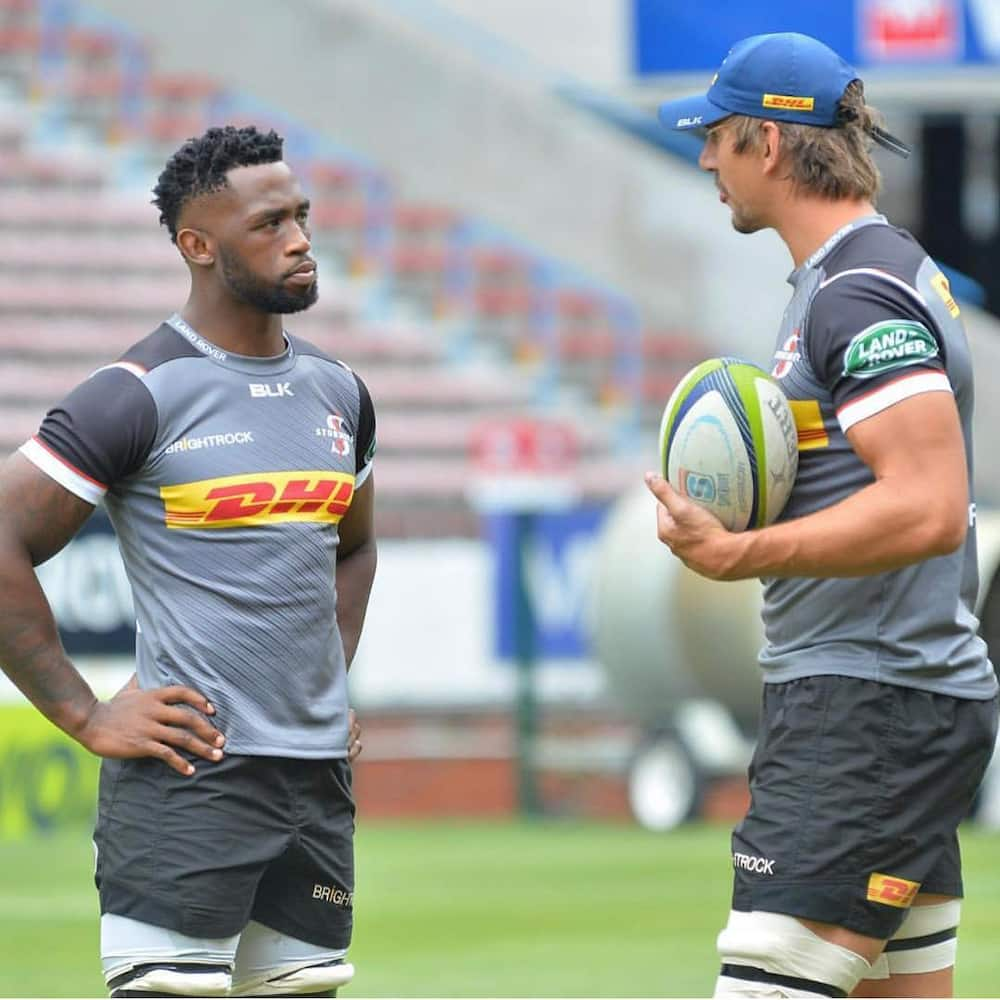 Hailing from Grey High School, Kolisi won the hearts of many rugby fans in the nation. Playing as a replacement for Schalk Burger, he quickly rose to prominence. With 10 caps in his career, he earned a position in South Africa's 31-man Rugby World Cup squad. Besides that, Kolisi led the Stormers to success in 2017, resulting in his selection to represent the Springboks' in the June internationals against France.
READ ALSO: Important details about the late, great Joost van der Westhuizen
4. Mark Andrews
Andrews debuted for the Springboks a year before they won the rugby World Cup. He was a formidable player, especially in the number 8 position. Later, he went on to play for the Newcastle Falcons. Besides that, he won the Currie Cup in 1995 and 1996.
Famous South African rugby players who captained the Springboks
When it comes to the Springboks, captains are critical to the success of the rugby team. Below is a listing of reputable Springbok captains.
5. Hannes Marais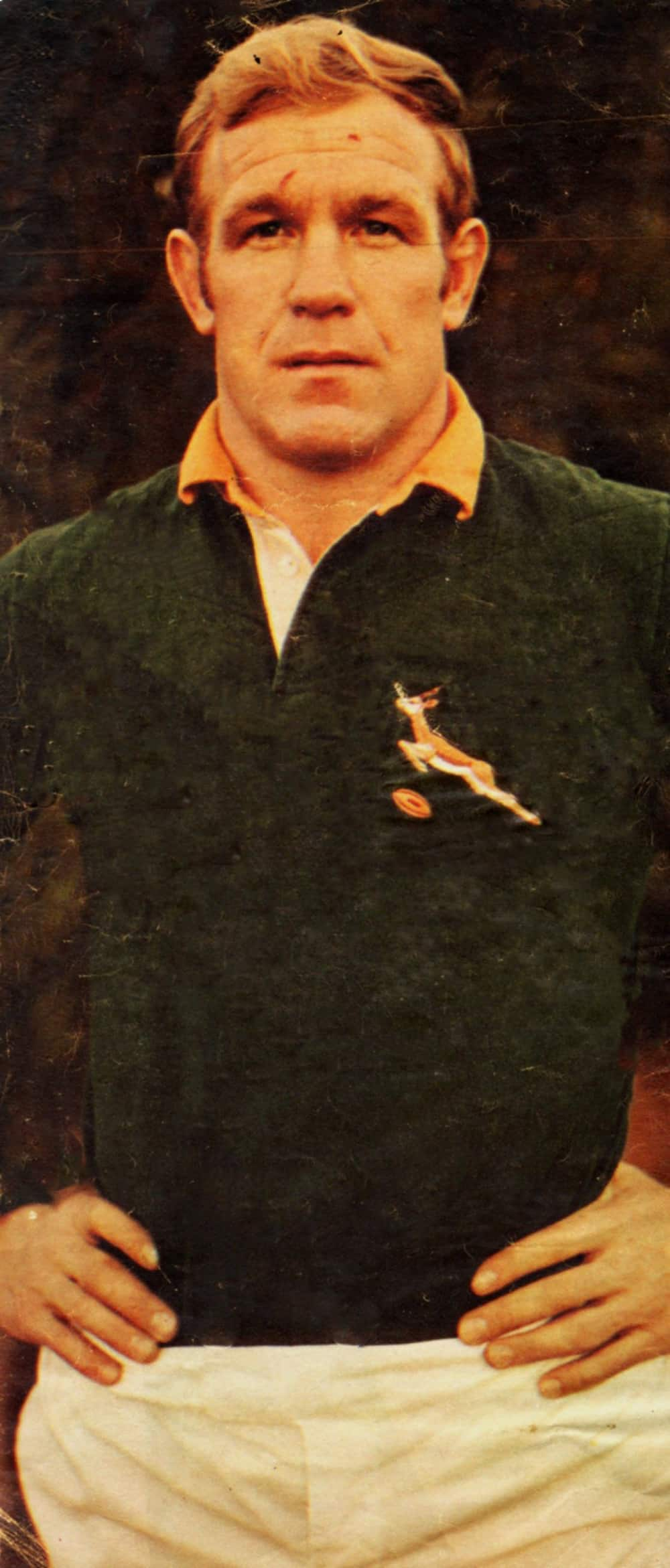 In 1971, Marais captained the Springboks on their Australian tour. During the trip, the rugby team won all their matches. Marais' headship ensured that teammates focused on the game despite the political situation back home.
6. Gary Teichmann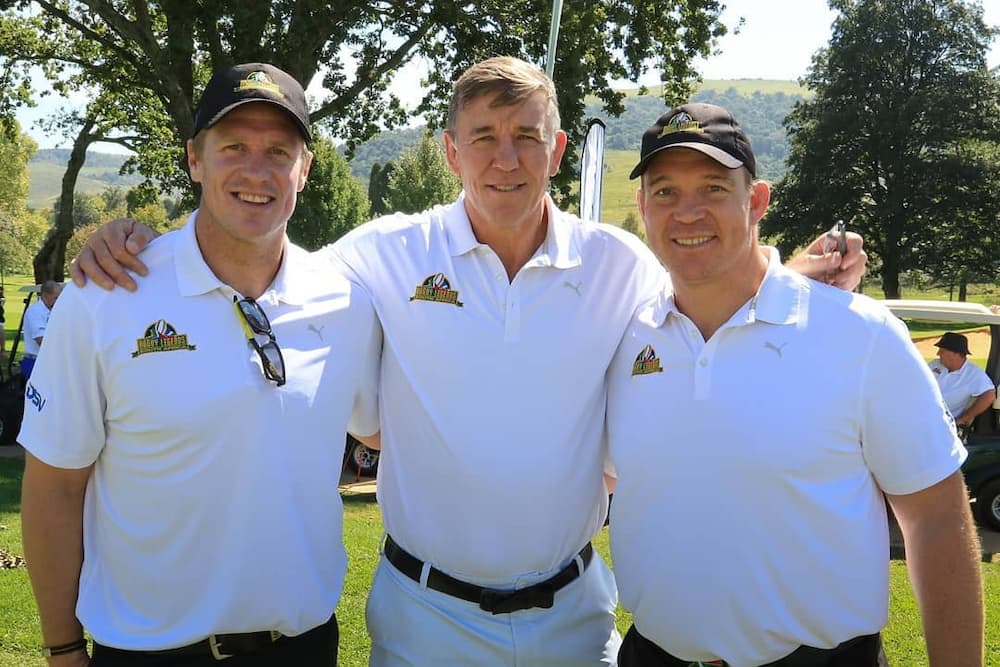 Teichmann led the national team to 26 wins out of 36 games. His potency was in attack and scrums. He captained the Boks to win a streak of 17 consecutive matches. His sacking in 1999 from the rugby team was a decision that alienated many fans of the game. Later though, the coach Nick Mallett regretted his decision.
7. Victor Matfield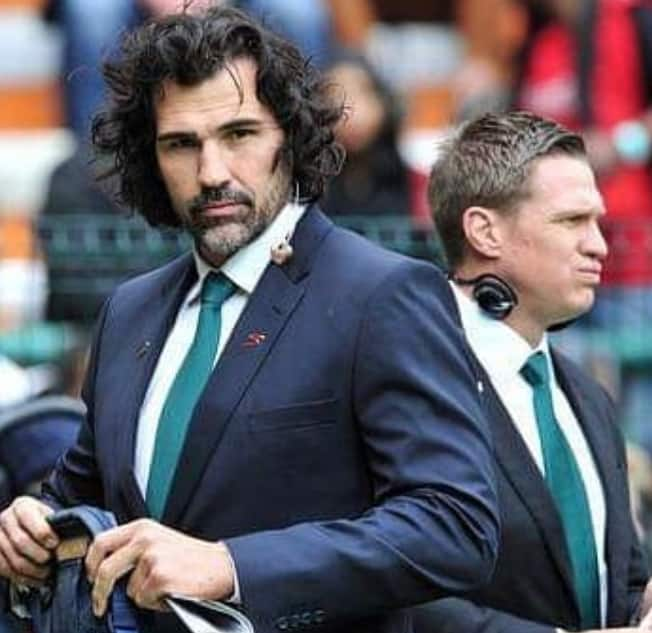 With a total of 113 caps collected over a career spanning 13 years, Matfield is among the most famous rugby athletes. Though he retired in 2011, he returned in 2014 and captained the Springboks during the June Tests. His exploits as a second-row forward are among the most noteworthy in SA rugby team. What is more, he was an influential player in the country's squad that won the 2007 World Cup.
8. Bob Skinstad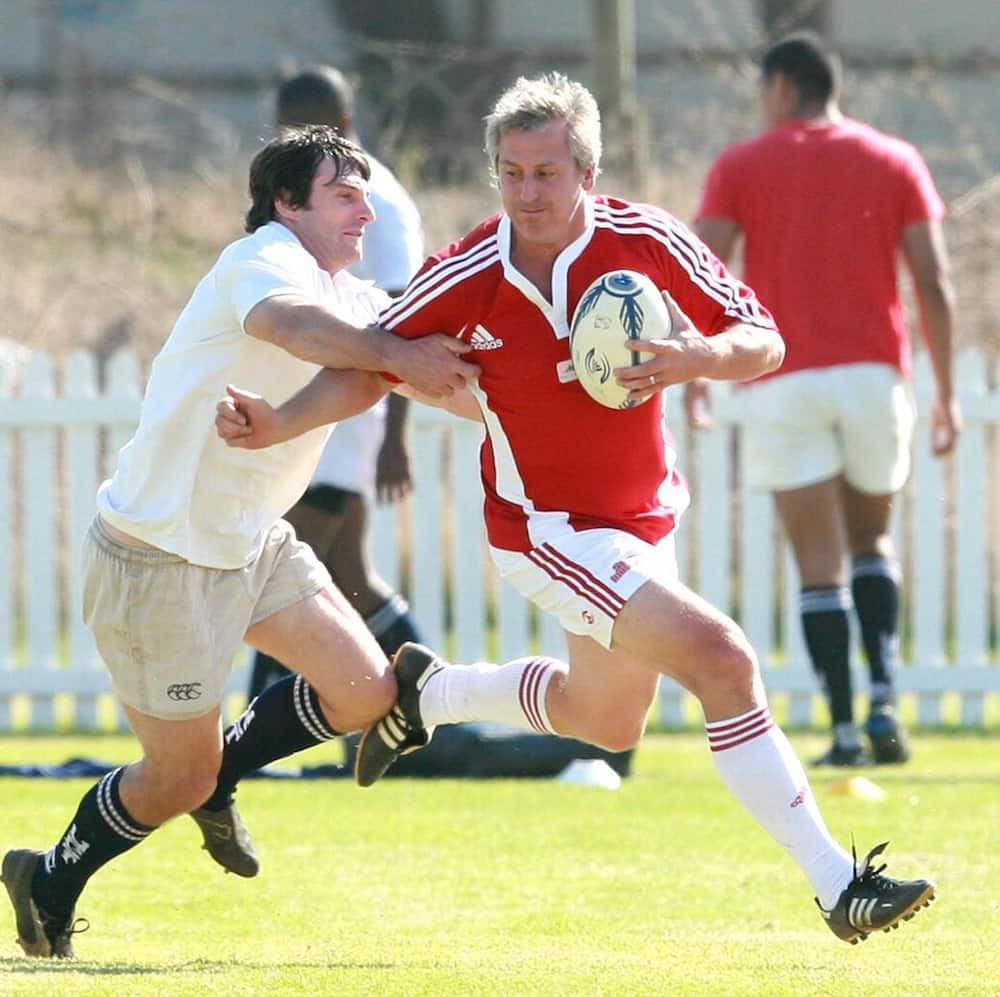 Skinstad is a former Boks captain who enjoyed a spectacular career in the late 90s. His exploits gained him global recognition as one of the best Springboks rugby players. His outstanding skills earned Skinstad a permanent fixture in the back row of the Barbarians. In 2007, he made his last appearance in South Africa's World Cup-winning outfit.
Famous South African rugby players with remarkable caps
Given the competitive nature of the sport, several SA rugby players have had impressive performances.
9. Andre Venter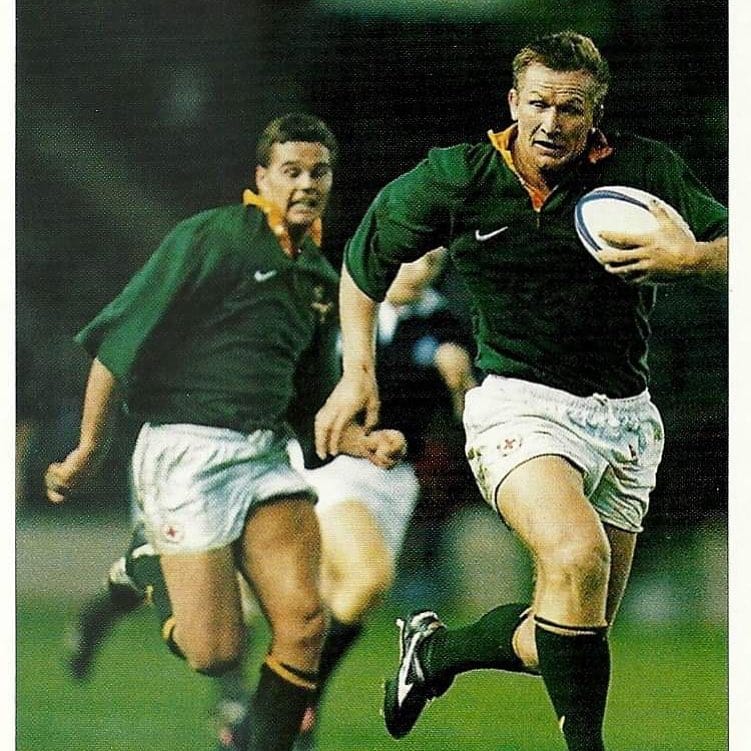 With an excellent 66 caps and nine tries, Venter was one of the fittest athletes to represent South Africa. In the 1999 World Cup, he was the best flankers in the event. In his later years, Venter contracted a muscular ailment that confined him to a wheelchair.
10. Percy Montgomery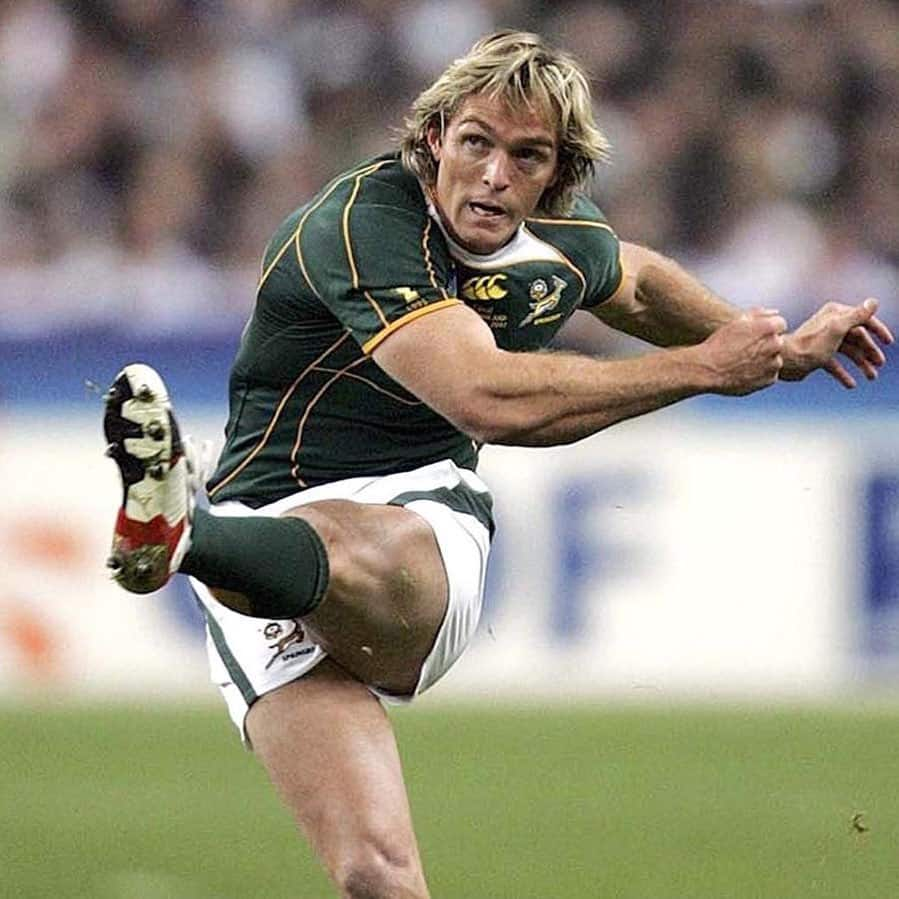 Upon his retirement, Montgomery had two titles and the all-time record for most caps and points in the history of the Springboks. He debuted in 1997 against the British and Irish Lions. He further appeared in the 1999 World Cup and had accumulated over 50 caps by 2001.
11. Andre Joubert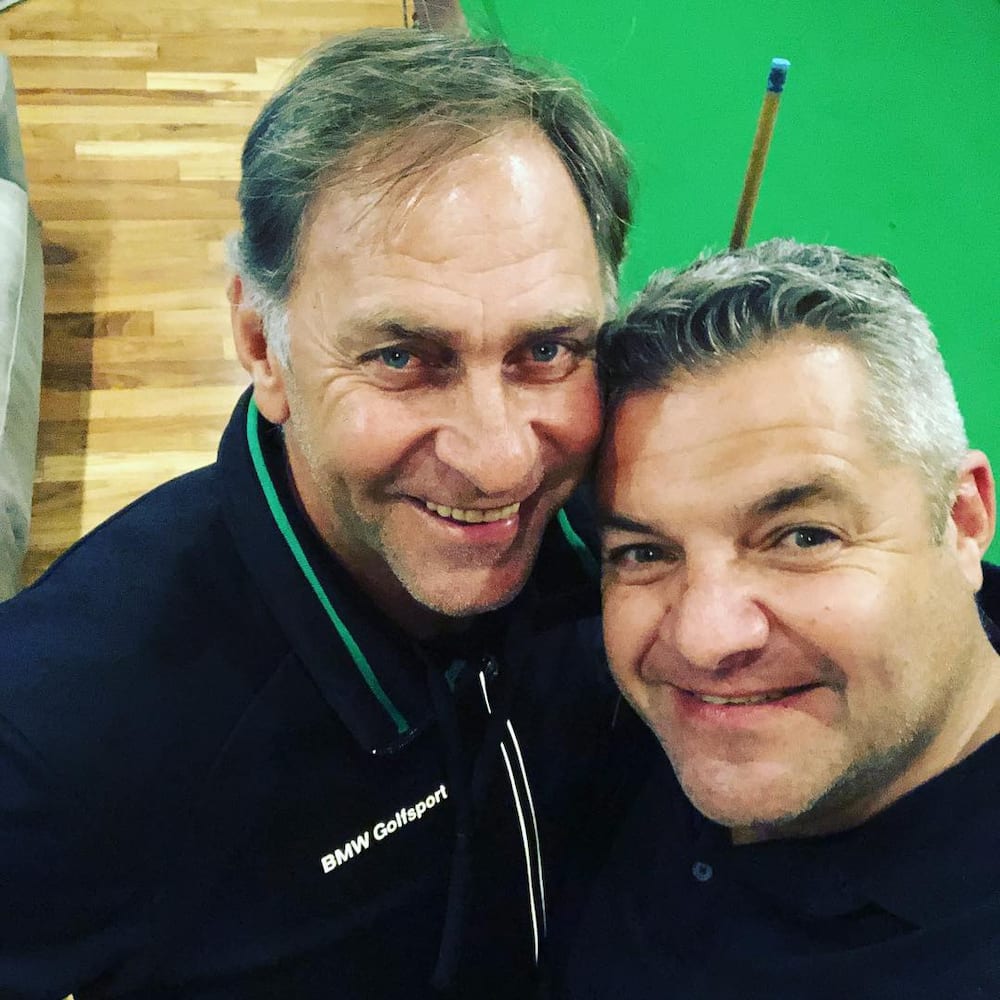 A player famous for dominance as a fullback, Joubert is a tall, rangy runner. He had composure, strength, and speed, which allowed him to shred defenders with amazing cruises to the front lines.
12. Willie Le Roux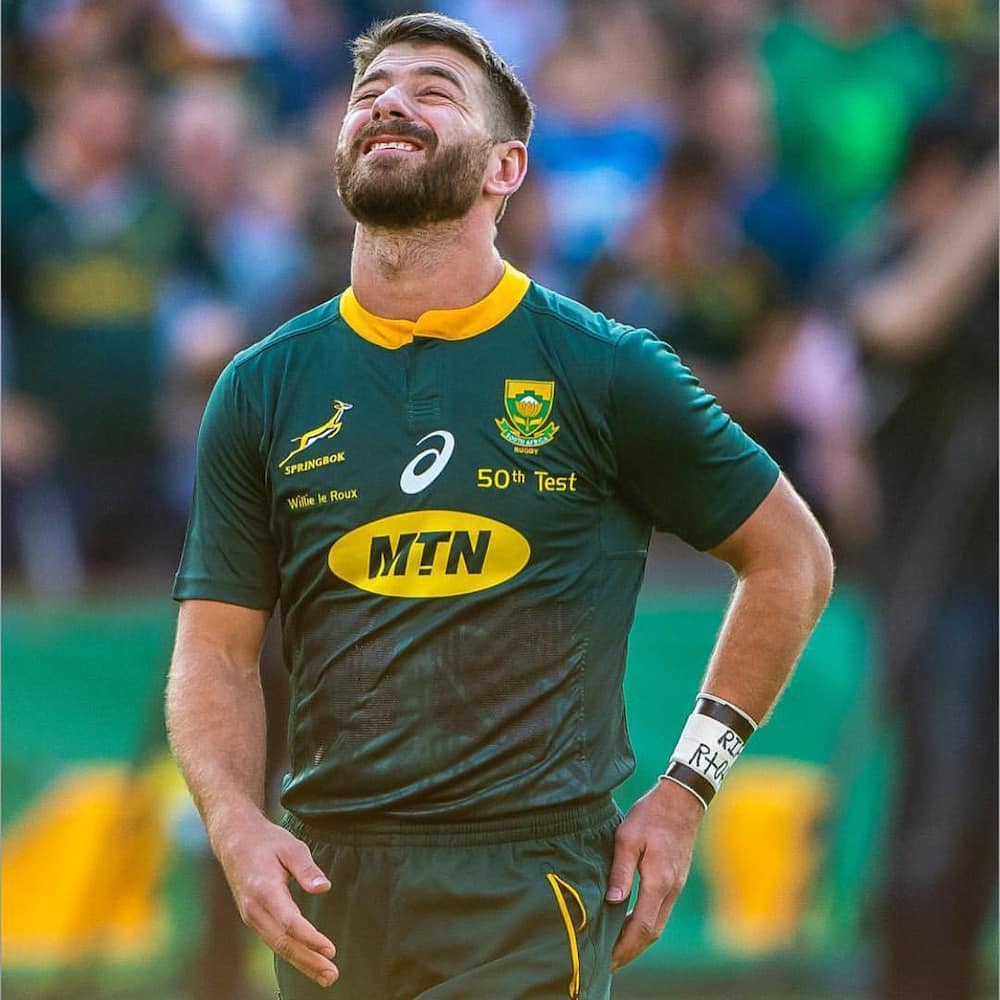 Le Rous is a versatile full-back, although he interchanges his position with the wing. Previously, he played as a fly-half for the English premiership team the Wasp and SA's national team. In 2013, he played for the Springboks during the South African Quadrangular tournament.
13. Jaque Fourie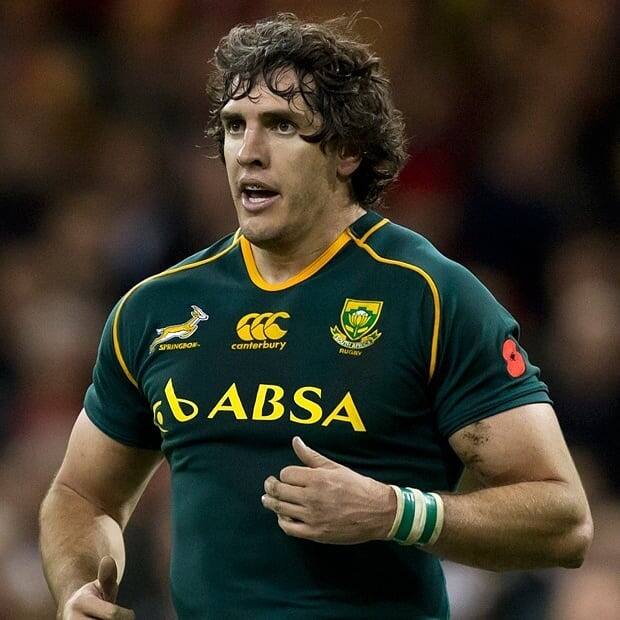 Fourie is a capable centre forward. In 2017, he was in the Rugby World Cup-winning squad. In the event, he played in the outside center in six of the seven matches. Currently, he plays for Kobelco Steelers in Japan's Top League.
READ ALSO: The best South African comedians you need to know about
14. Dannie Gerber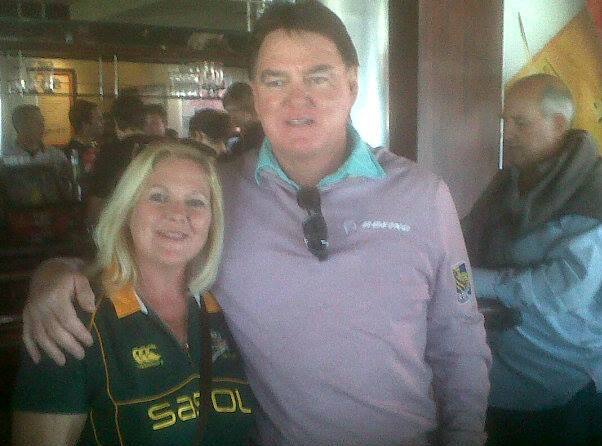 Gerber combined a rare athleticism which makes him one of South Africa's greatest players. Although the Apartheid era deprived him playing opportunities, he was devastating in attack as well as in defence.
15. Joost Van Der Westhuizen
Westhuizen became a household name following South Africa's winning of the 1995 Word Cup. He had razor-sharp reflexes and used his size and energy to drive powerful salvos from the backline. Also, his passes were on target and had an excellent decision-making ability.
16. Ruben Kruger
A man who single-handedly propelled the Springboks to World Cup glory in 1995. In the same year, Kruger bagged the Player of the Year Award. However, he died tragically after a 10-year struggle with cancer at the age 39.
17. Os Du Randt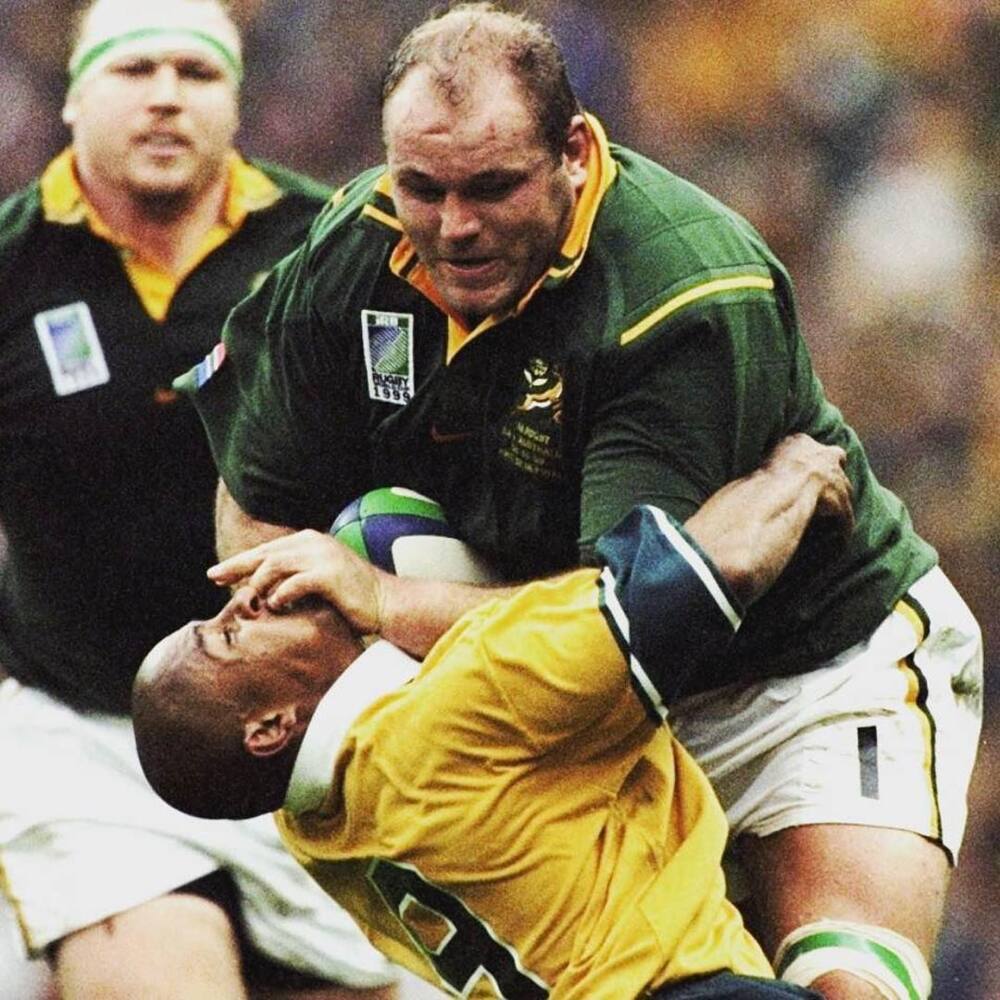 Twelve years after winning his first Ellis Cup, du Randt made history again when he lifted his second trophy. Fondly nicknamed "The Ox", he is a legend in the country's history. Du Randt was instrumental in the country's two World Cup victories with a total of 80 caps. Unfortunately, he retired in the year 2000 following an injury.
18. Carl du Plessis
Capped 12 times in his career, Du Plessis endured South Africa's sporting boycott. Even so, his performance earned him the title Prince of Wings, endearing him to rugby fans across the globe.
19. Elton Jantjies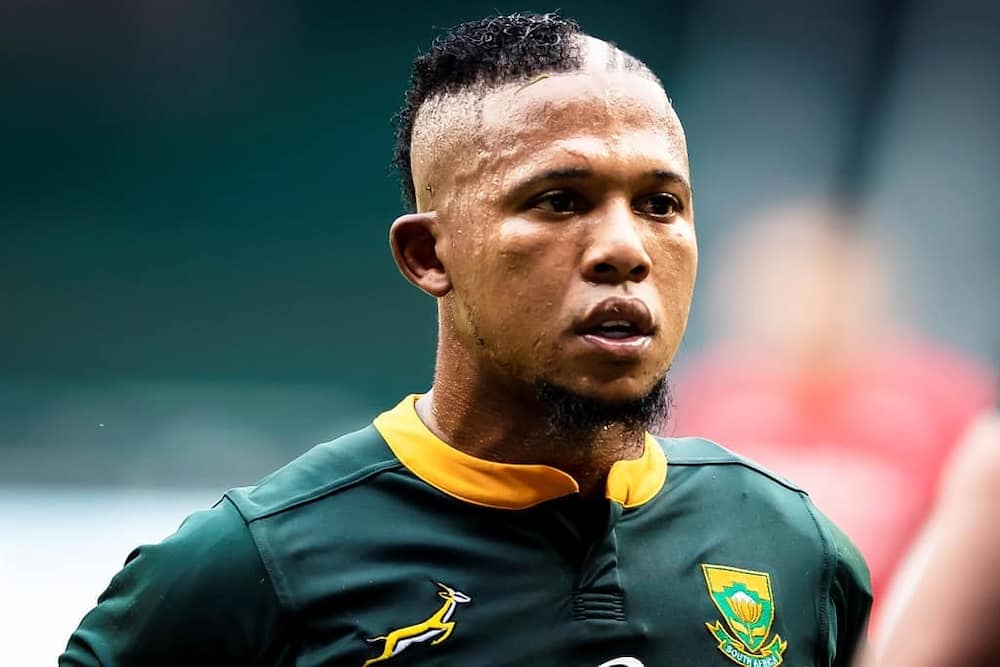 Jantjies debuted for the Lions in the 2001 Super 15 tournament followed by his appearance for the Springboks in the Rugby Championship. In 2014, Jantjies signed for Japan's NTT Shining Arcs club.
20. Waylon Murray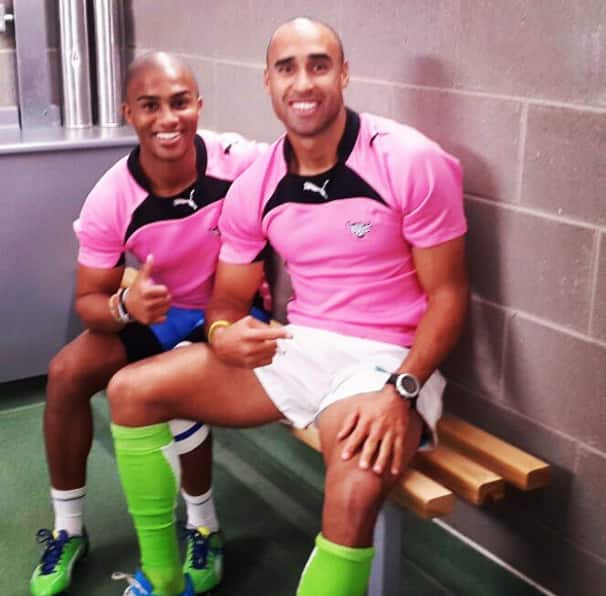 Presently, Murray plays for the Blue Bulls as a center forward or winger. He is 190 cm tall and weighs 105 kilograms. Murray is incredibly talented in defense and ball distribution.
21. Francois Hougaard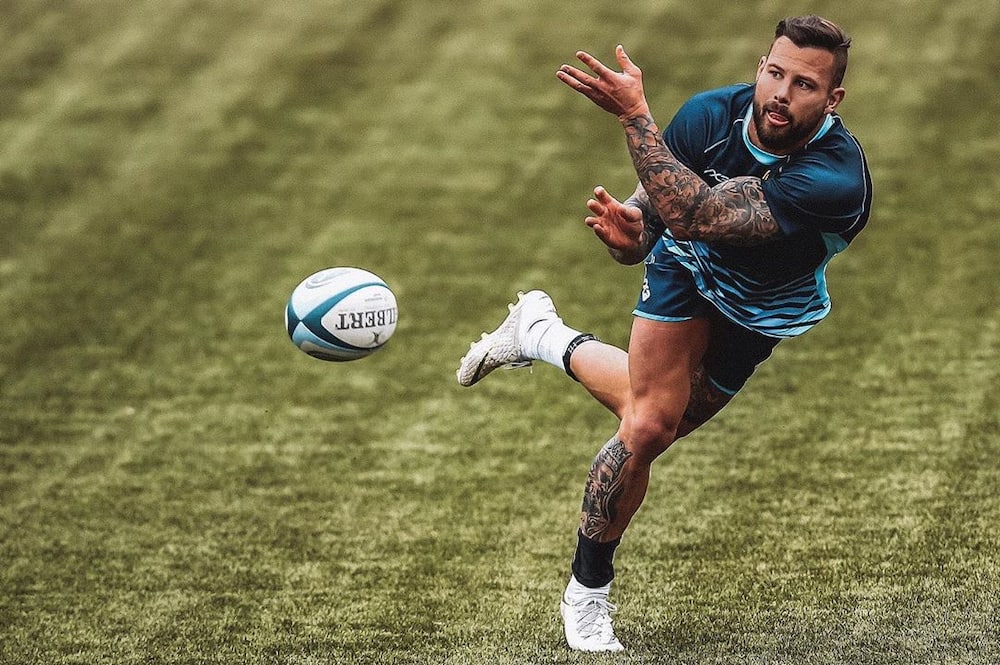 Hougaard plays primarily as a scrumhalf, though he increasingly features in the wing for the Blue Bulls. In 2009, he toured England, Ireland and France with the Springboks. On 21 November 2009, he appeared for the country against Italy. The same year he helped his team to win both the Super Rugby and Currie Cup titles.
22. Fudge Mabeta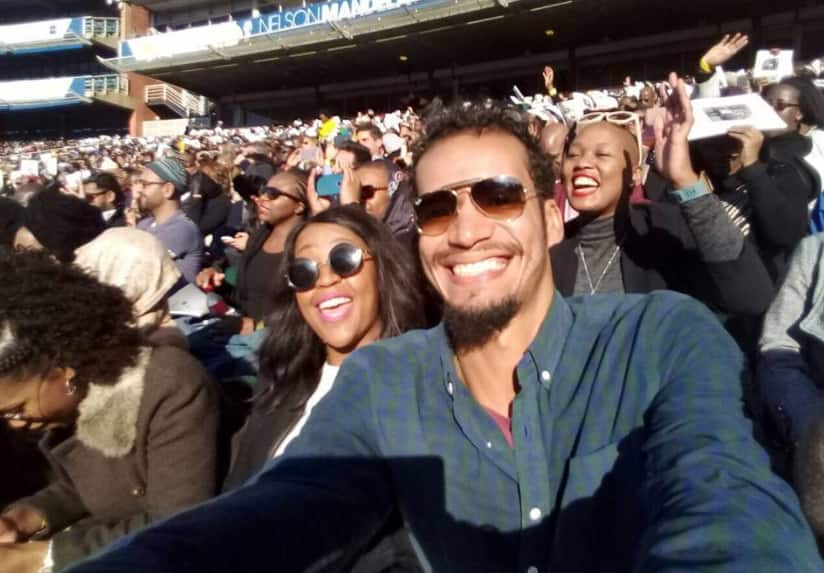 Born in the United States, Mabeta plays for the College Rovers. Before a car accident that affected his career, he played for the Blue Bulls in two Super Rugby matches.
23. Akona Ndungane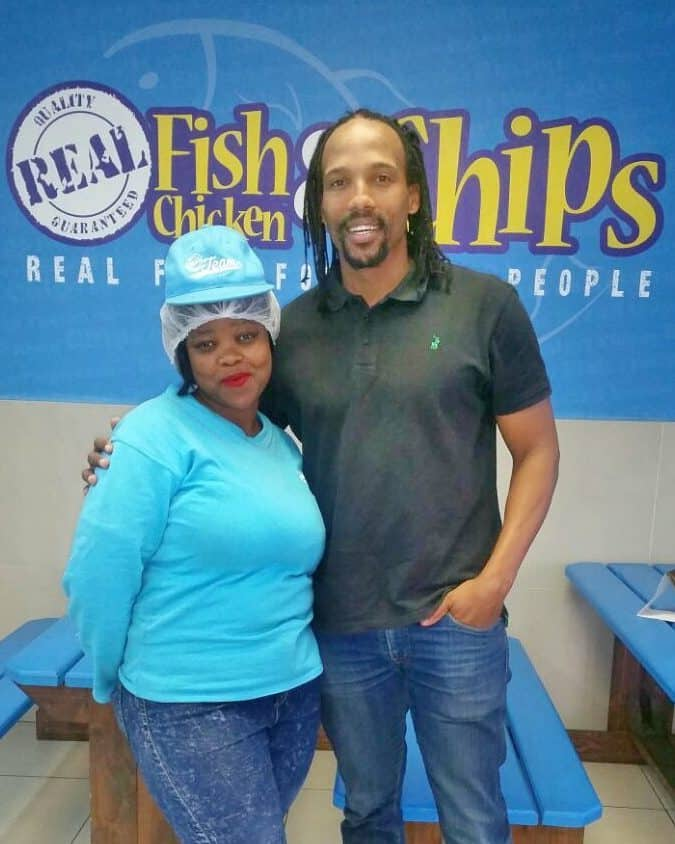 Ndungane plays for the Blue Bulls as a center forward or winger. He has appeared for the Bulls in both the Currie Cup and Super Rugby competitions. During the 2004 IRB series, he was inducted into the Springbok Seven side.
24. Naas Botha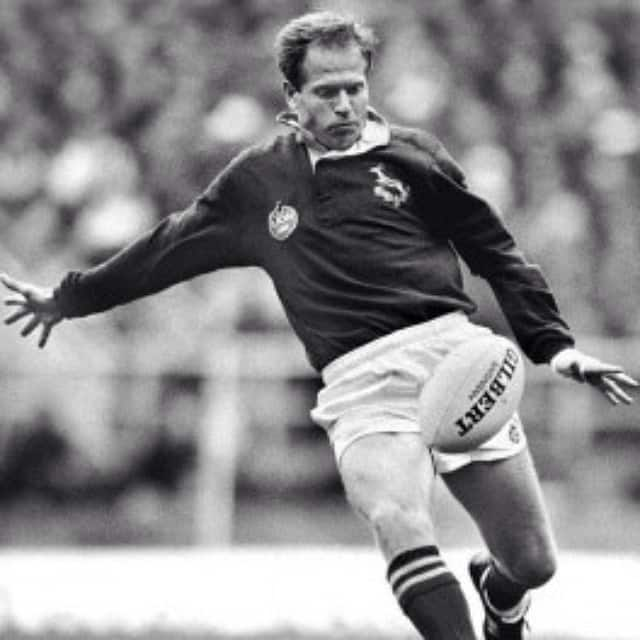 A remarkable player who represented the country when it was banned from international competitions. Botha's excellent kicks had him scoring fabulous drop kicks while under pressure. Amazingly, he scored 312 points in 28 caps; a record at that time in South Africa. Fortunately, he went to witness South Africa's readmission into the international rugby arena.
25. Bryan Habana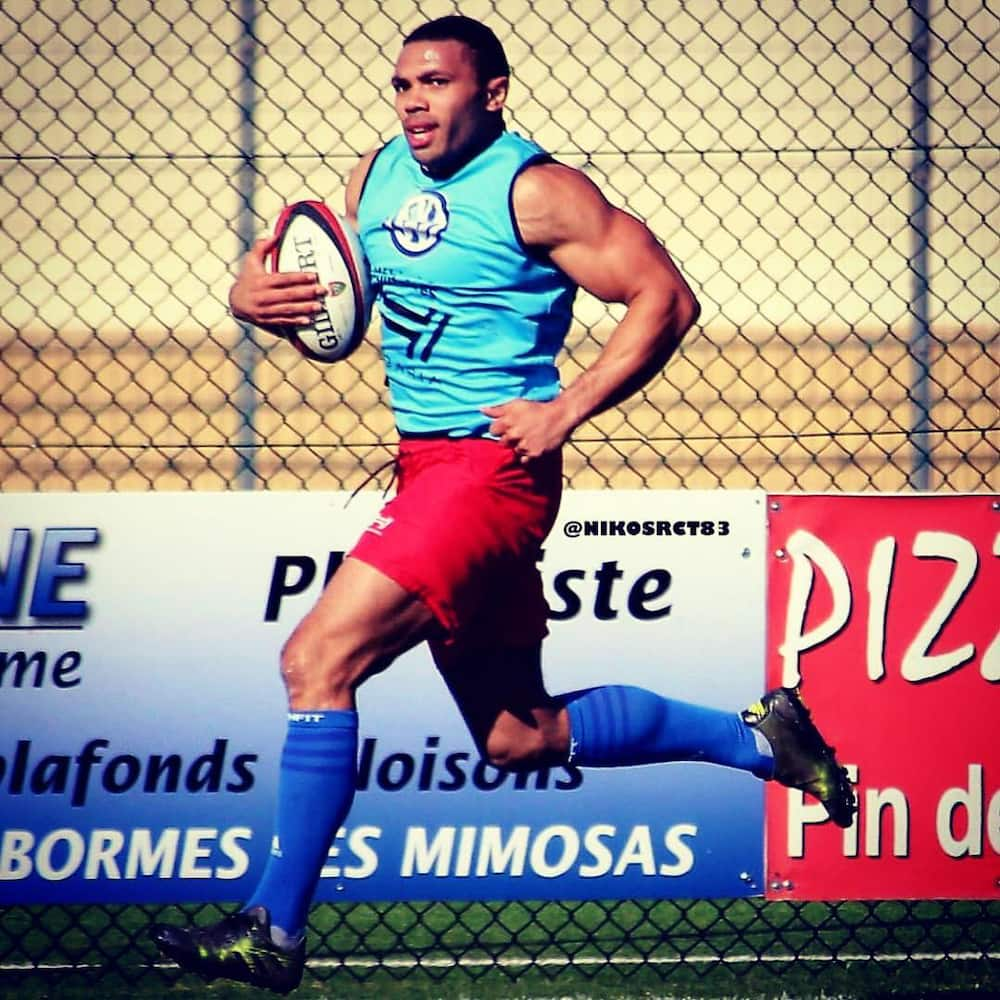 Every rugby coach dreams of having a player like Habana. A player with pure, raw, and unadulterated talent. In the 2007 World Cup, Habana finished as the tournament's top try scorer. His splendid performance continued well into his sunset years. His fifty-five tries in 97 Tests surpass any record held by a South African.
This list of famous South Africa rugby players is indeed impressive, their accomplishments in the game make these sportsmen outstanding. Also, excitement characterizes these remarkable athletes. Besides, fans deem the spectacle more critical than actual score lines. Even though South African teams are not expansive on the sport, some individual players have demonstrated a remarkable field presence.
READ ALSO: The best free live Rugby streaming sites
Source: Briefly News