How to register a company online in South Africa
No matter how viable your business is, if it is not registered, in the business world, you are still counted to be engaged in a child's play. Apart from that, based on the Companies Act that regulates organisations in South Africa, you cannot successfully float a company unless you are duly registered. Therefore, whether you run a sole proprietorship or a large corporation, this article aims at showing you the process of how to register a company online personally without requesting any help.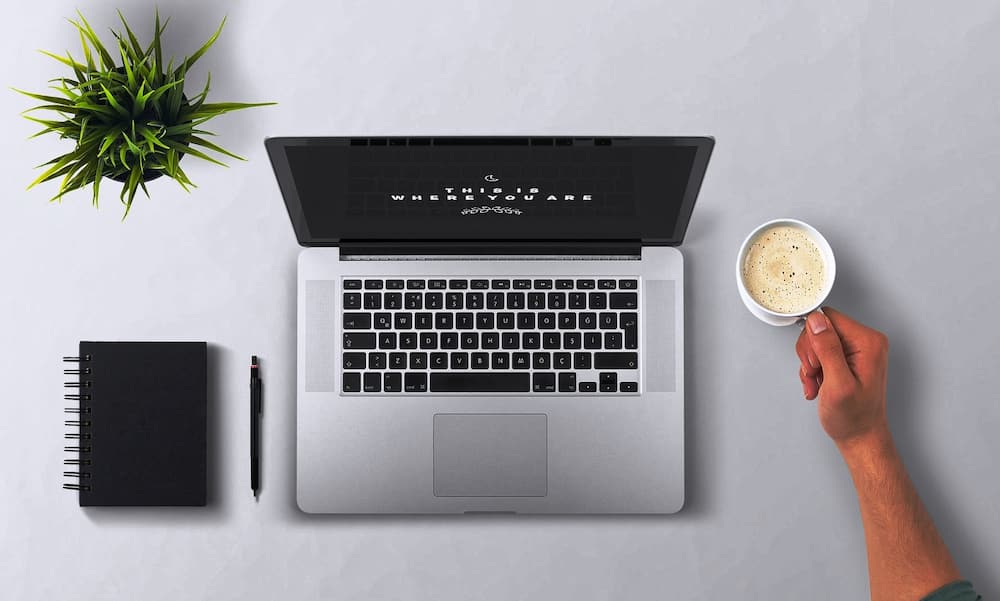 The registration of business for anyone who wishes to transact with the government or access some kinds of support from the government is inevitable. But then, depending on the kind of business that you operate, you may either get registered with the Companies and Intellectual Property Commission (CIPC) or you go through the South African Revenue Services (SARS). Therefore, the steps on how to register business online are what this article focuses on.
Online business registration
Whether you run a profit company or a non-profit company, your first concern should be how to get it registered with the Companies and Intellectual Property Commission (CIPC). This is because once you are registered and you have obtained a business license, you will be able to operate legally within any jurisdiction that you have chosen. Apart from the legal consideration that you enjoy, you are also protected from any form of social, legal, or economic instabilities that may cause you some trouble.
READ ALSO: What is Memorandum of Incorporation 2019?
Based on this understanding, to simplify the registration process for new start-ups and also to encourage legal operations of businesses in the country, the Companies and Intellectual Property Commission (CIPC) has made online company registration possible. At least, this business registration online will help save the stress of going to their office every time and also help you to do so at your comfort. With a knowledge of the processes involved, irrespective of the type of business that you are registering, things will become more comfortable for you.
How can I register my company online?
One of the often-asked questions is how to register a business online. Interestingly, while registering a company online is not cumbersome, it is essential for you to understand the processes that are involved and the necessary requirements from you. Therefore, to go about your company registration online, the following are the steps that you have to take: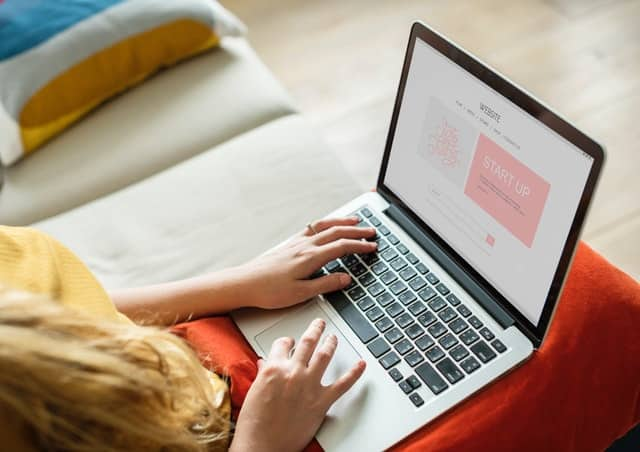 1. Ensure that you have the required documents on the ground
Before you can start your online registration process, you need to understand what exactly you need to go about. For instance, among other things that should be considered, it is important that you must have gotten the name confirmation certificate depending on which company you are registering. Once you have accomplished that, you will also need to have the following documents:
A certified identification copy of the applicant;
The certified copies of the identification documents or passport of every director and incorporator;
The resolution and certified identification copy of the representative who is duly authorised will be required for trust or company/juristic person as an incorporator;
Power of attorney depending on the type of company that you are registering.
2. Reserve the proposed name of your company
Once you have all the documents on the ground, the next step is to file for your company's proposed name. On this, there are a few options that you can choose from. You could register the company in your name and file for a name registration later, or you reserve the name after you have confirmed its availability and later carry out the process of incorporating the company. Then, you can use an enterprise number for the registration with the hope that you will file for an amendment later. How do I register my company name? Here is how to go about that:
READ ALSO: How to register an NGO in South Africa in 2019?
Visit the official website of CIPC.
Once you are there, click on "Customer log in" if you have already registered as a CIPC customer on their platform before but if it is your first time, you will need to register. And to do that, click on "Customer registration", then, follow the instruction.
After you are logged in, click on the "Name Reservation" button.
Then, click on "Proposed Names" button, and you will be able to capture as much as four names in your order of preference. While doing this, ensure that you input the names accurately to avoid needing to apply for a change of name later.
More so, click on the "Submit Proposed Name" button.
Wait for a pop-up message indicating whether the name test was successful or not. If you need to add another name, click the "Back" button and capture another name, and then, click on the "Lodge Name Reservation" button.
Once you have a reserved name, it would show, and you will also get your reservation number. Also, an SMS and email would be sent to you confirming the name that is reserved with the reference number.
3. Register with Companies and Intellectual Property Commission (CIPC)
How do you register a company in South Africa? To register company online using the CIPC portal, simply follow this guide:
On the official website, click on the "On-line Transacting" tab and from the drop down list, click on "eservices".
Once it redirects you, you will need to log in with your customer registration details. So, click on "Customer Login" at the left side of your computer screen.
Then, click on "Company Registrations" button and from the options that are given, choose "Register a New Company".
Input the identification number of the company's director. If you need to add more directors, simply click on the "+" sign.
After adding the directors, a message will pop up, asking you to enter the details of the directors. Click on "Edit" to do that, and once you are through, click on the "Save" button.
Click the "Continue" button so that you can add other details of the company including the financial year end, email address, authorised shares, physical address, website and postal address. Then, click "Save".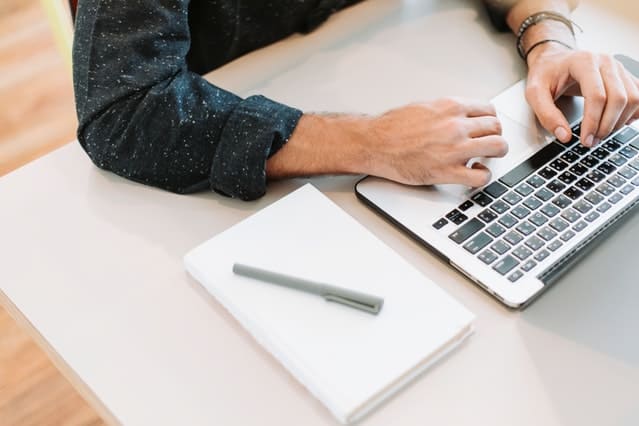 In the next step, you would be asked to choose a name reservation option. If you already have a name reserved, you can choose 'use a name that has already been approved' but if you have not and would like to have one, you can select 'applying for a new name as part of the process' option. The third option is to register the company using the enterprise number. So, choose whatever is relevant to you to continue with your registration process.
Once you have selected and filled in the required information, verify everything that you have captured and then, select the 'lodge company' button.
If you include all the necessary information and the process is right, you will get a confirmation notification pop-up message on your screen.
Then, you will also get an email instructing you to supply the supporting documents. In the email, a form would be attached which you should print and let the incorporators and directors sign in the necessary places.
Together with the signed form, send the necessary supporting documents to eServicesCoReg@cipc.co.za to complete the process.
READ ALSO: NPO registration step-by-step guide 2019
Sole proprietor South Africa
Do I need to register my business as a sole proprietor? Apart from registering a company in South Africa, if you are a sole proprietor, it is worth noting that you do not necessarily have to register your business online with CIPC. By implication, instead of pursuing sole proprietor registration CIPC, you should focus more on registering with SARS. This is because a sole proprietorship is not regarded as a legal entity and as such, the online company South Africa registration does not apply to you except for the standard legal and tax requirements.
The essence of registering with the South Africa Revenue Service (SARS) is because of tax returns. With the information that you will furnish SARS with while completing your sole proprietor registration form, you will have to include the necessary information relating to your income with the revenues made from the business to determine what you will pay as tax.
Once you have registered your private company or business, please bear in mind that record keeping is paramount for you. The essence of this is to help you to fulfil the Tax Administration Act requirements and also satisfy SARS that you comply with the requirements. How long do you have to keep business records in South Africa? You are expected to keep your records for five years, and this starts counting from the date that you submit your return until the last day of that period.
In conclusion, we have looked into the processes that are involved with how to register a company online. In it, we have established the fact that if you intend to run a private company, you have to inevitably register with the Companies and Intellectual Property Commission (CIPC). However, if you run a business as a sole proprietor, your concern is with the South African Revenue Services (SARS). Then, the steps to take and the documents that you need while registering online have all been discussed above.
DISCLAIMER: This article is intended for general informational purposes only and does not address individual circumstances. It is not a substitute for professional advice or help and should not be relied on to make decisions of any kind. Any action you take upon the information presented in this article is strictly at your own risk and responsibility!
READ ALSO: How to register a business in South Africa
Source: Briefly News