Lady Luck Zee World cast, real names, plot summary, full story, teasers
Baghyalaxmi, internationally known as Lady Luck Zee World, is a daily Hindi soap opera that airs on Zee World. The show has gained a lot of popularity for its plot twists and the cast's excellent performance.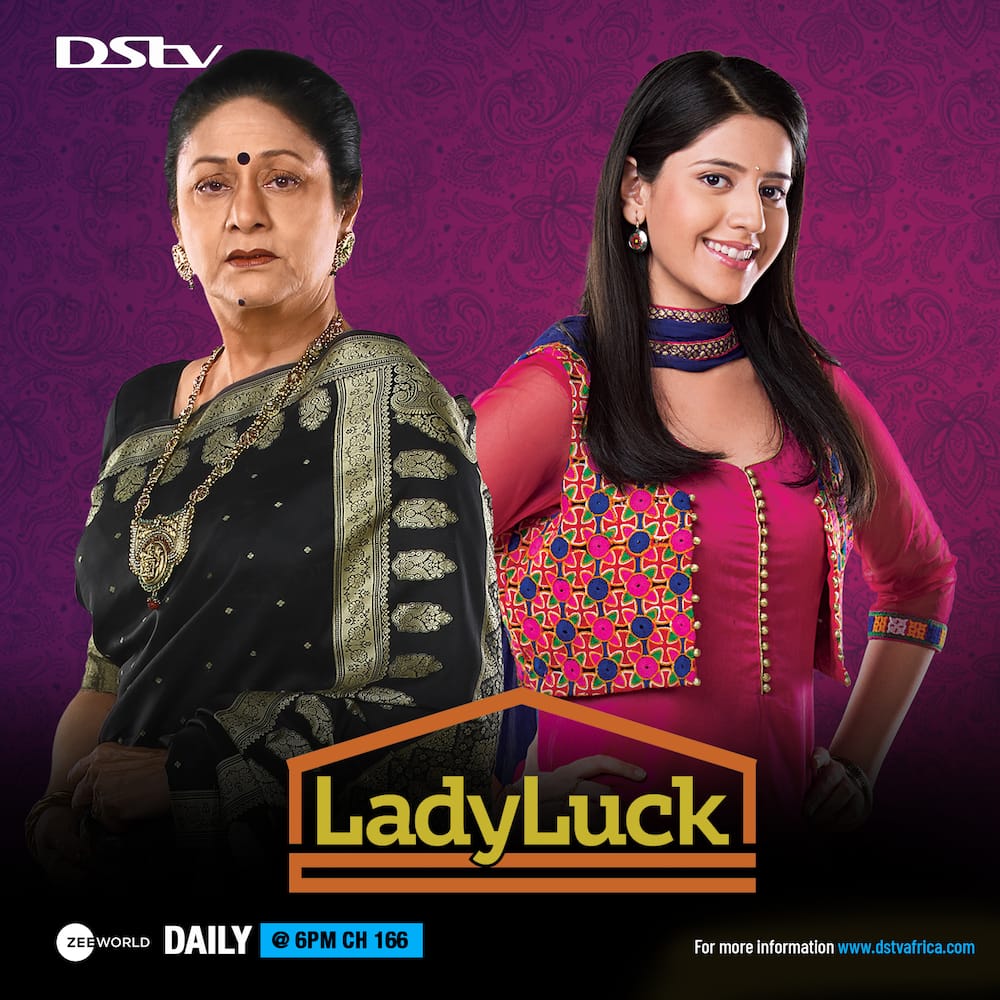 Why is it called Lady Luck? The article below contains details of what the show's fans would like to know. Read more about the Lady Luck Zee World cast real names, teasers, and the full story.
Brief info
Genre: Family, drama
Total number of episodes: 266
Number of seasons: 2
Channel: Zee World Africa
Original name: Baghyalaxmi
Country: India
Lady Luck Zee World series plot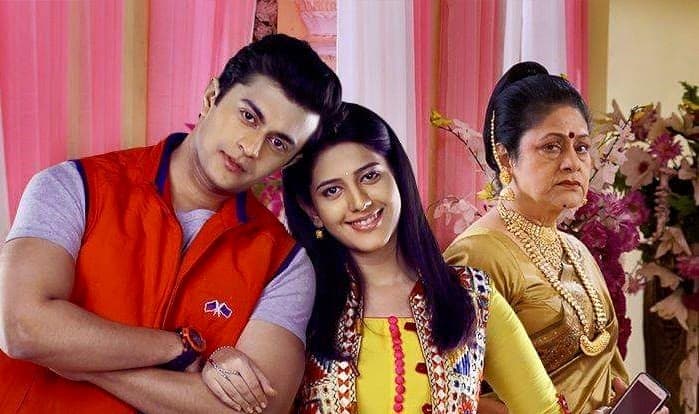 The show is about a young woman named Bhoomi who has to choose between her married life and professional life after she marries Anshuman "Maan" Prajapati from a rich family.
However, Bhoomi soon dies, and Divya takes over her responsibilities in the Prajapati household. However, as Maan and Divya start loving each other, Divya's former husband, Yuvraj, threatens to destroy their happy family to get back Divya. Meanwhile, the real Bhoomi who is shown to be in a coma gives birth to her and Maan's daughter Muskaan.
Maan and Divya continue keeping her secret from the Prajapati family. Divya becomes pregnant with Maan's child, but Yuvraj returns. The show ends with Yuvraj murdering all the members of the Prajapati family except Badi Maa. Badi Maa is shocked when Yuvraj exposes Divya's true identity.
Full story
The show follows Bhoomi's story, a well-educated young lady who has to choose between her work and marriage life. Bhoomi marries Anshuman Prajapati, who comes from a wealthy traditional family. The Prajapati family is very influential in the town led by Vasundhara, who heads the family business. On the other hand, Bhoomi comes from a middle-class background. Her family, the Shuklas, are known for their business in the stone and gem industry. After a twist of events, Bhoomi is set to marry Ayushman.
However, both families are against the union, but the bride manages to change their minds. The pair get married and live in Pranjapati's home. However, Bhoomi dies shortly after, and Divya, her look-alike, takes the position as Ayushman's wife. Ayushman forces Divya to act like Bhoomi in front of the family. However, Divya's first husband, Yuvraj, comes back to her life and threatens to get her back at all cost. Bhoomi then shows up after a twist that she was still alive but in a comma. Divya and Ayushman continue to play a couple as they expect their first child. Yuvraj comes to get his payback, and he murders the entire Prajapati family except for Badi Mua. He reveals Divya's true identity to Mua. Divya dies while giving birth to her daughter and is taken by Mua, who kills Yuvraj.
READ ALSO: Lies of the Heart teasers: July 2020
Lady Luck Zee World cast
For the series to be a success, it took a lot of effort from the producers, Rashmi Sharma and Pawan Kumar Marut, as well as the cast. The actors did their best to make the show interesting. Here is a list of the cast.
Simran Pareenja as Bhoomi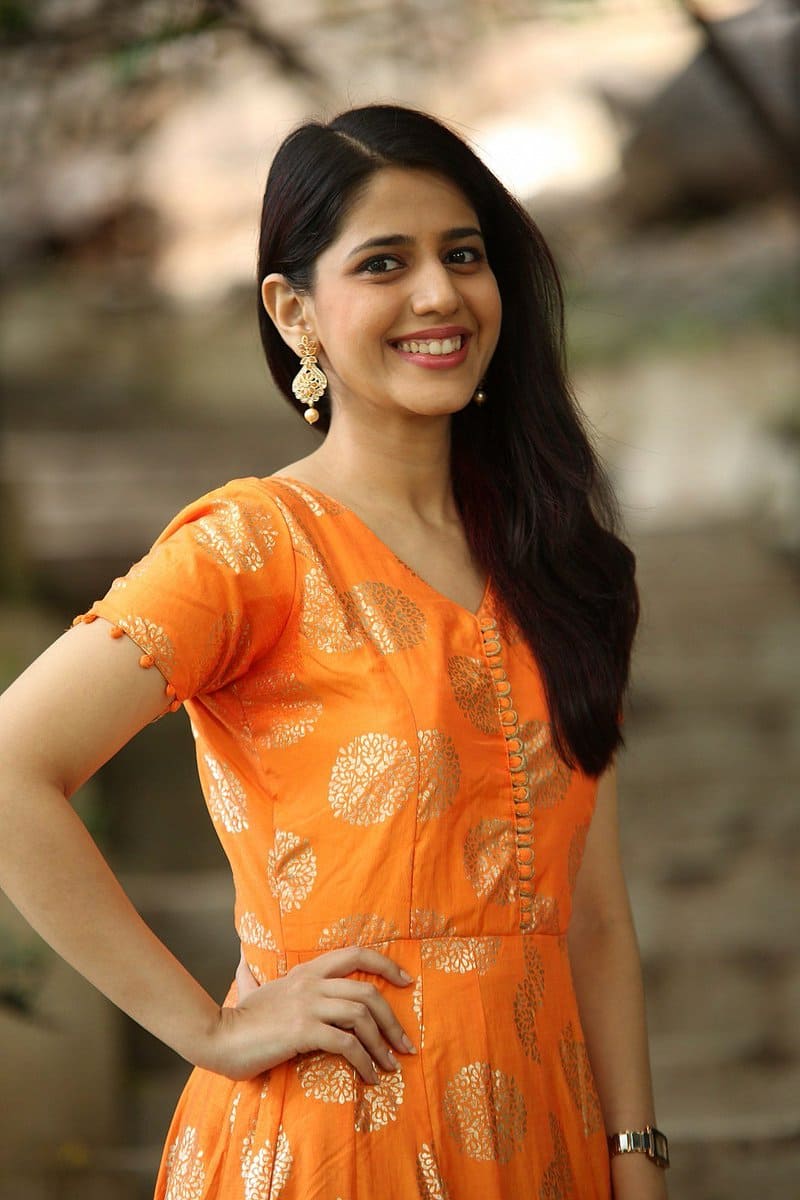 Bhoomi is the first wife of Anshuman. The character is portrayed by Simran Pareenja, born on September 28, 1998, in Mumbai, India. She is known for some of her other roles as Kaali in the serial Kaala Teeka on Zee TV.
Aruna Irani as Vasundhara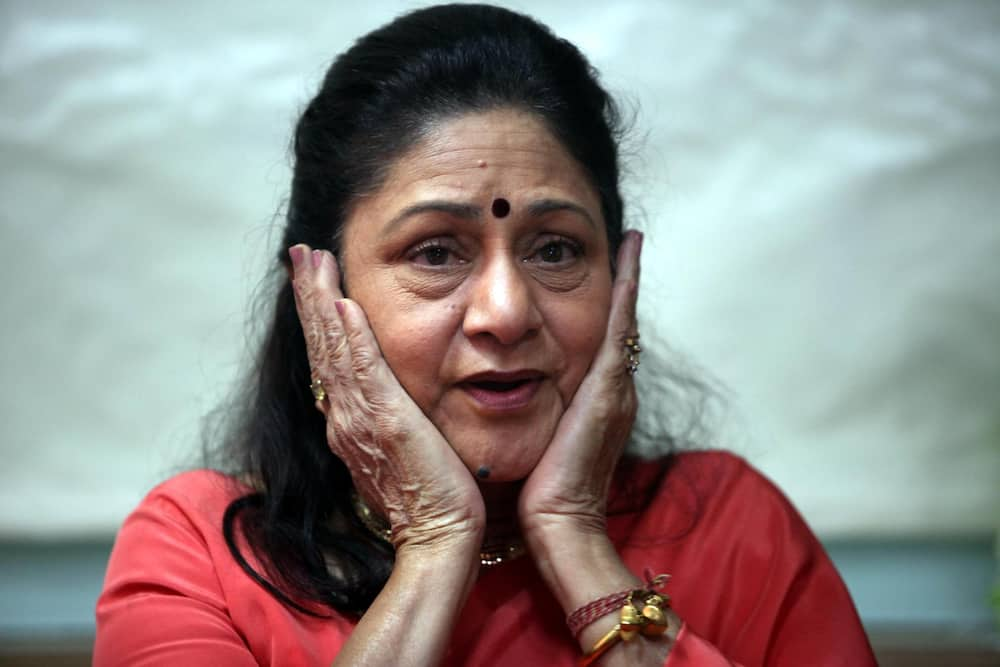 Born on August 18, 1946, she is an Indian actress who has been featured in over 500 films and shows. She has won several awards, including the Filmfare awards for the Best Supporting Actress. Other films she has taken roles in include Uzalo and Naagin.
Varun Sharma as Anshuman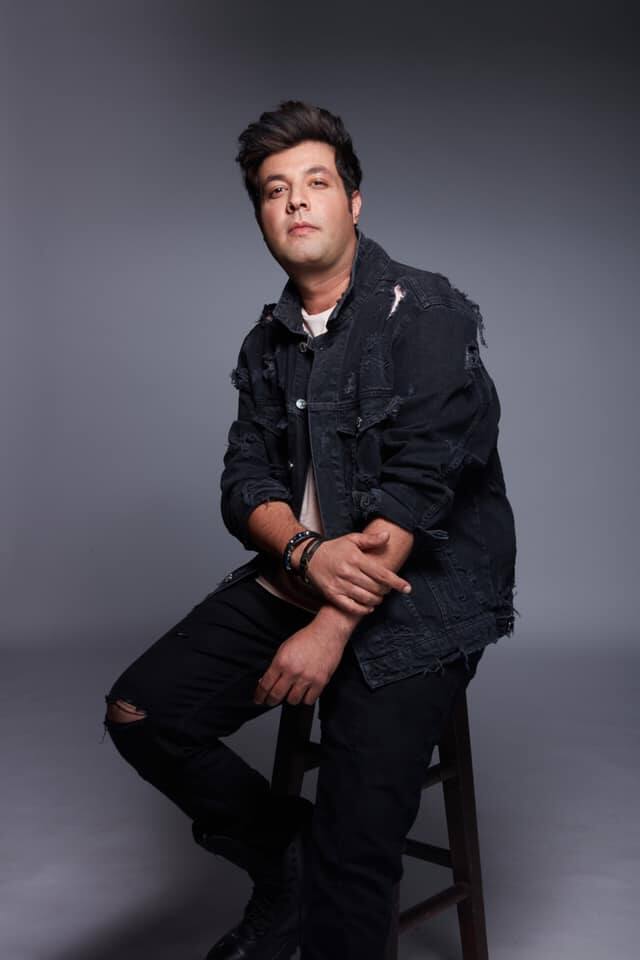 Varun is an actor in India, born and raised in Delhi. He is popularly known for his lead role in Sasural Simar Ka. Some of his other films include Neem Neem Shahad Shahad and Saraswatichandra.
Anupriya Kapoor as Divya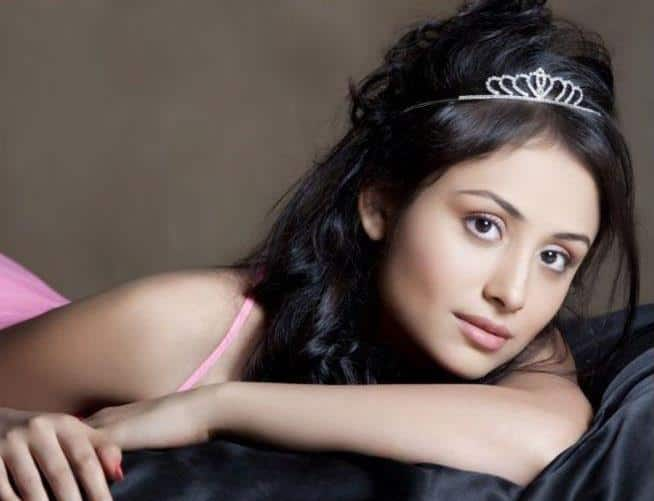 Anupriya Kapoor is an Indian actress. She is known for playing Taani Banerjee in Star Plus's Tere Liye and Vibha in MTV India's Warrior High. She has also starred in several other series such as Miley Jab Hum Tum and Yeh Hai Aashiqui.
Sara Khan as Pavitra Shukla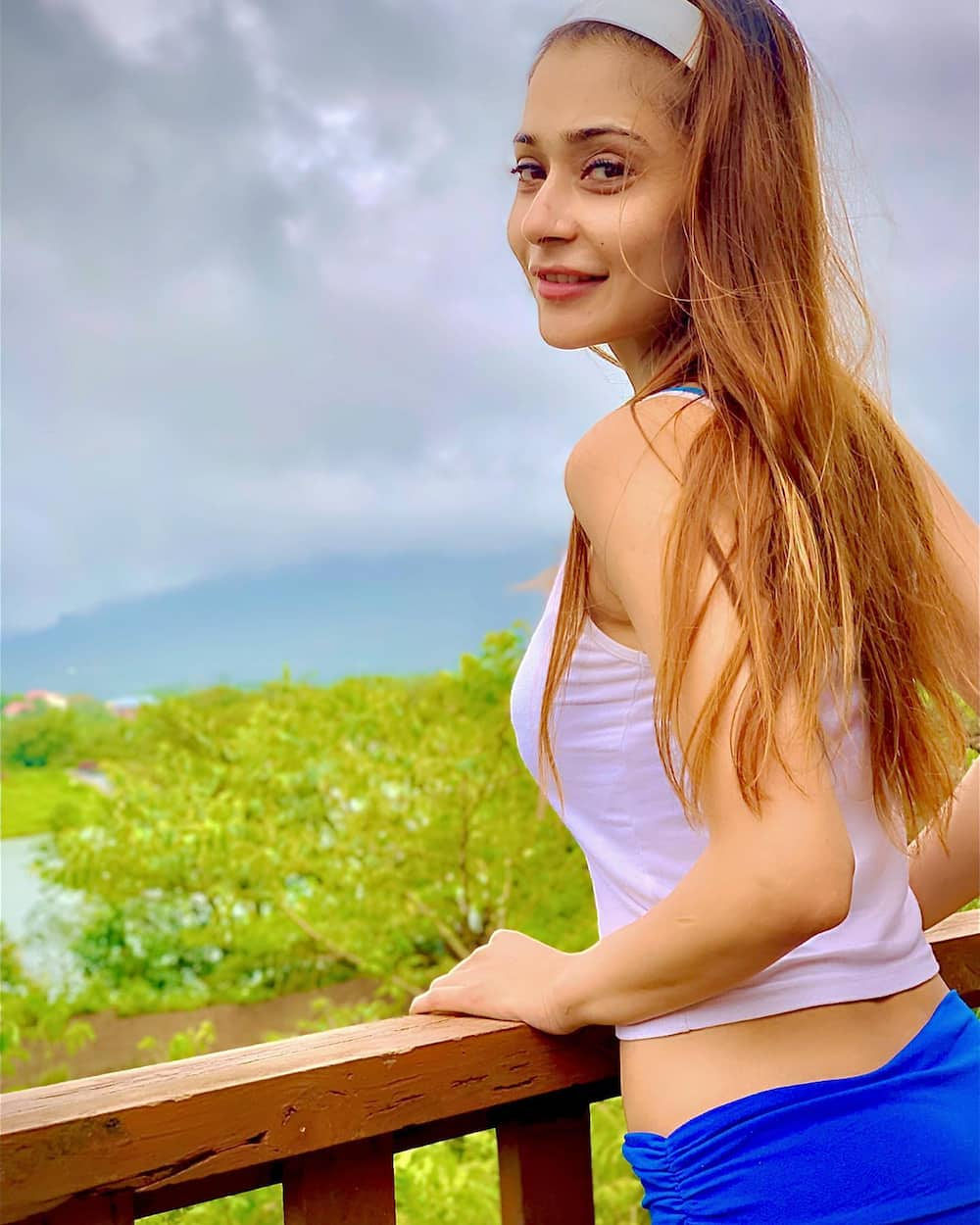 Sara Khan is an Indian model and actress. She won the Miss Bhopal title in 2007. Sara has done anchoring for Doordarshan Madhya Pradesh and ETV. She made her television career in Star Plus show Sapna Babul Ka...Bidaai as Sadhna. She was a contestant on Bigg Boss 4 in 2010.
Barkha Singh as Surbhi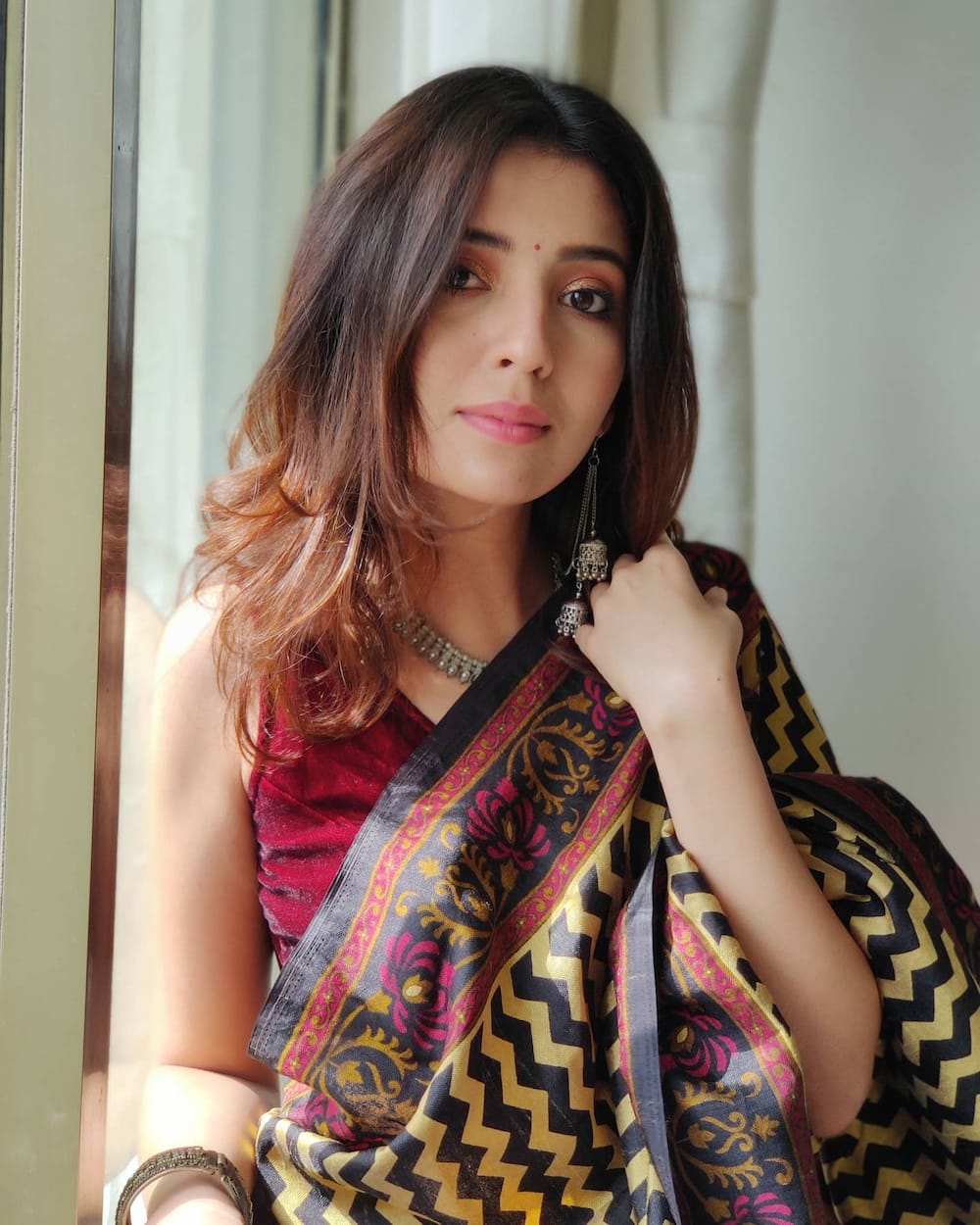 Barkha Singh is an Indian model. She began her career as a child artist at the age of 10 and has since been associated with big brands such as Amazon, Cadbury, Coca-Cola, and Clinic Plus. She has appeared in multiple national and international television commercials and is also known for her cameos in movies such as Mujhse Dosti Karoge!, Parineeta, Apna Asmaan and Samay: When Time Strikes.
Other Lady Luck Zee World actors and actresses include:
Chatan Hansraj/ Manish Goel
Abhishek Malik
Ali Raza Namdar
Shweta Gautam
Alin Dhawan
Rita Bhaduri
Chentaya Adib
Sahlini Arora
Sumit Verma
Gulfam Khan
Lady Luck Zee World teasers and seasons
Baghyalaxmi is a TV series filled with twists and turns and will make you want to watch more. In case you have not watched the show, here are some of the significant events in the series. Its teasers can be found online.
READ ALSO: Lithapo teasers: August 2020
Lady Luck Zee World TV season 1
The show ran from March 2, 2015, to January 1, 2016, with the first season, Bhagyalakshmi. The season has 220 episodes. It concentrates on Bhoomi's life and the tough choices she has to make between her family and career.
Lady Luck Zee World season 2
The second season, Saubhagyalakshmi, has 46 episodes. It follows the lives of the characters Kavya, Kuhu and Muskaan - the daughters of Divya, Pavitra and Bhoomi from the previous season. This is the last season.
There is no Lady Luck Zee World season 3. The last episode aired on January 1, 2016. Fans are eagerly waiting on the writers to confirm whether the show will continue or not.
The TV drama was originally acted in Hindi. However, there is also Lady Luck Zee World in English to acquire a broader audience. The translated version can also be found online. Lady Luck airs on Zee World from Monday to Sunday at 1800 hrs. You can also find Lady Luck Zee World videos online on YouTube. Here is one of the most iconic moments in the show.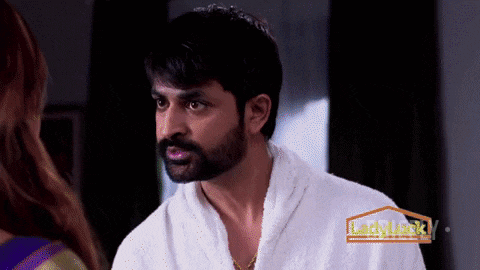 Frequently asked questions
Fans are curious to know more about the show and its cast. They desire to learn more about the secrets and twists of the drama happening between the families. Here are answers to the most common questions about Lady Luck.
Who is Bhoomi in Lady Luck?
Bhoomi is a young woman who hails from the Shukla family. The lady has to make tough choices between her work and marriage life. She ends up marrying Anshuman, who comes from a wealthy family.
Does Bhoomi die in Lady Luck?
Bhoomi dies soon after getting married to Anshuman Prajapati. Divya, who looks a lot like her, takes up the responsibilities as the wife in the Prajapati household. However, it is discovered that Boomi was in a comma, and she is alive.
Lady Luck Zee World series is one of a kind. Words cannot fully express the emotions that the experienced actors will evoke in you. Experience the fun in the show by watching it.
READ ALSO: Geet teasers: September 2020
In September, Briefly.co.za highlighted the Geet teasers for September 2020. The story continues as Dev loves Nandini but a man who the family chose to marry returns. Although Maan has lost his memory to the extent that he does not remember that he is married, there is a special connection between him and his wife, Geet. The couple expresses their love for one another in a unique way. He put Geet's personality to the test by being mean to her sometimes and surprising her with romantic gifts occasionally.
READ ALSO:
The Queen Teasers: September 2020
Zara's Nikah teasers: October 2020
Isibaya teasers: September 2020
Source: Briefly News