Sacred Ties Zee World (1,2,3): cast, plot summary, full story, teasers
Bollywood soap operas are some of the most-watched and loved TV shows across the globe. Many people cherish them because of their surprising twists in their storylines, which is one of the greatest strengths of telenovelas. Sacred Ties Zee World telenovela is one of those Hindi TV shows that will keep you glued to your screen all through season 1, 2 and 3.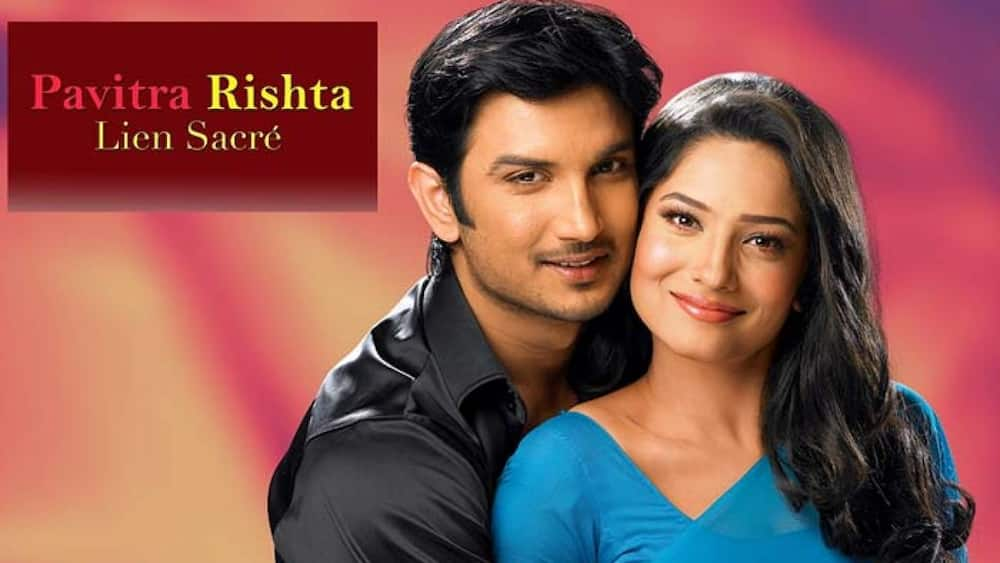 Pavitra Rishta commonly known as Sacred Ties is a 2009 Indian soap opera produced by Ekta Kapoor of Balaji Telefilms. The soap opera aired on Zee TV from 1 June 2009 to 25 October 2014. The soap's initial concept is an adaptation from South Indian Tamil serial Thirumathi Selvam of Sun TV.
Sacred Ties plot summary and full story
Sacred Ties full story is about Archana Karanjkar, a less educated girl and Manav Deshmukh, who is a car mechanic. Sulochana, Archana's mother, dreams that her daughter will one day get married to an educated and financially stable man. Her daughter's marriage is fixed with Satish Deshpande. Due to Manjusha conspiracy by Karanjkar who is Archana's sister-in-law and Ajit Lokhande's, Manjusha's brother Archana and Satish's engagement gets cancelled.
Archana's mother fixes her marriage with Manav Deshmukh while Manjusha creates a misunderstanding that Manav works as a mechanical engineer who is also the owner of a garage. Eventually, Archana and Manav get to tie the knot, and the entire family get to discover the truth that Manav is a mere mechanic.
Sulochana chooses to break off the union and not allow Archana to enter Manav's house. A few days later, Sulochana decides to do the 'vidaai' of Archana and let her go because of Manohar, her father. Immediately Archana moves into Manav's house, Savita Deshmukh, her evil mother-in-law, begins to torture her for the insult initially made by Sulochana.
As times goes by, Archana and Manav fall in love with each other but Rasika and Ajit try to create some misunderstandings between them. Even though the couple separates, Damodar gets to prove Manav's innocence.
In the meantime, Manav's younger brother Sachin dies in a car accident. His fiancée Shravani is expectant with their firstborn child. Manav has no choice but to take responsibility for her child.
As a result, Archana and Manav divorce each other for Sachin and Shravani's unborn baby to have a bright future. Archana leaves Mumbai to complete her education while Satish ties the knot to Varsha, Archana's younger sister.
A year later
Manav has started serving as a manager with Digvijay Kirloskar and is now a wealthy business tycoon. Manav and Archana have a son named Soham.
Archana delivers two twin daughters, Ovi and Tejaswini. Archana's childless sister Varsha soon abducts Soham and runs away with him. As a result, they are presumed dead. Savita creates a misunderstanding between the couple and makes them think that their respective partners want a divorce, even though none of them gets to sign the divorce papers.
Savita asks Archana to sign the papers for the custody of Ovi and Teju. She stated that Archana could not later claim her kids. Later Manav, together with the rest of his family members relocate to Canada without Archana.
All of them presume that she no longer wants to go on with their relationship. Archana tries to set up her own new family, and thus she adopts an orphaned infant girl from an accident spot.
Eighteen years later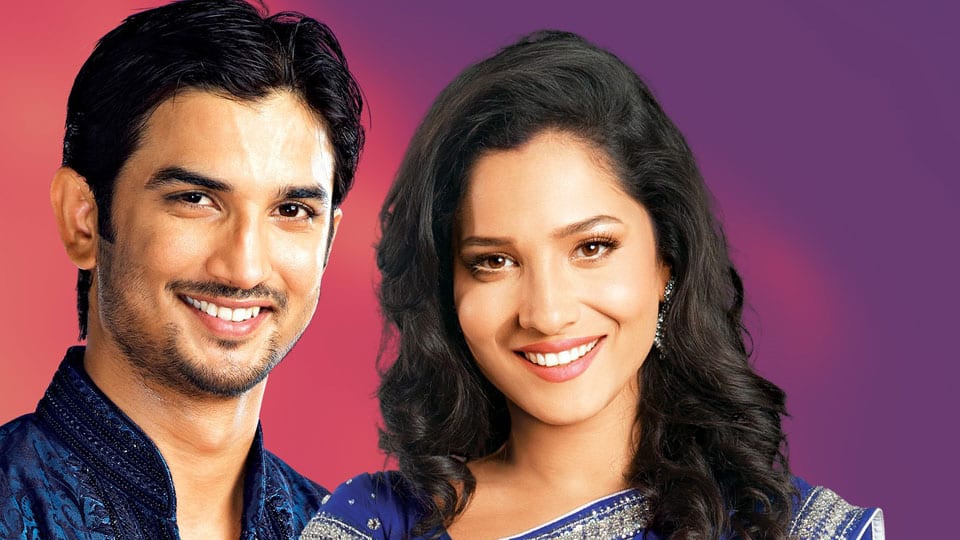 Manav now resides in Canada together with his parents, daughters and his business partner Digvijay Kirloskar. On the other hand, Archana stays in Mumbai with her mother and her adopted daughter Purvi. Purvi is Archana's complete replica as she has been brought up under the values that her mother inculcated in her. Archana never lets her feel as though she is an adopted daughter.
Manav returns to India to finalize his divorce settlement where the court orders a six-month courtship before passing it. At this point, Sacred Ties switches its focus to their children.
Ovi has grown up to be a spoilt brat who can do anything or go to any limit in a bid to satisfy her obsessions. She has also fallen in love with Arjun even though Arjun, on the other hand, is in love with Purvi.
Tejaswini relocates to India in an attempt to spy on her father, and thus she starts working as a taxi driver. While at her work, she encounters Archana, who hosts her temporarily without being aware of the relationship they have.
Soham is alive. He is a goon in Bihar who is responsible for abducting Purvi even though Arjun manages to save her. Even though their marriage has been arranged, Ovi blackmails Purvi so that they can accept Archana back into the family. Purvi thus sacrifices her love for Arjun, she begs him to tie the knot with Ovi, and then she leaves the city.
In the meantime, Tejaswini discovers about Savita's conspiracy held against Archana and Manav. She exposes Savita and in turn reunites the two. Later Ovi and Arjun consummate their union, and the show takes a six-month break.
Six months later
Purvi has relocated to Kolkata, and she is pregnant with Arjun's child. However, she is now the wide of Dr Onir, a renowned gynaecologist. On the other side, Ovi is pregnant as well, but she is having a lot of complication with her pregnancy. Therefore, Arjun visits Kolkata so that he can hire Dr Onir for his wife, Ovi. Arjun is shocked to see Purvi got married to Dr Onir.
Onir and Purvi travel back to Mumbai for Ovi's pregnancy complications treatment. The doctor is aware of his wife's past, and now he gets the revelation that Onir and Purvi's marriage is a compromise for the sake of Purvi's unborn child.
Unfortunately, Ovi loses her baby and Purvi secretly gets her baby switched with Ovi's. Soon afterwards, her lies are discovered, and Ovi divorces Arjun even though Arjun and Purvi still do not reunite. As a result, Dr Onir plays a cupid on Purvi that he was cheating on her from the start of their relationship. Purvi gets angry with Onir confession, and thus she seeks to divorce him.
Manav and Archana devise a plan of getting Arjun and Purvi married for Pari their daughter to get and be brought up in a full family. During Arjun and Purvi's wedding day, the doctor's truth is discovered, but she refuses to unite with Purvi as he knew that she never truly loved him from the beginning. Dr Onir moves to Canada to begin his life afresh. Eventually, Purvi and Arjun reunite.
Soham is struggling to accept his family, but in the end, he begins to live with the Deshmukhs. He falls head over heels in love with Gauri, his cousin Sachin's fiancée. Upon rejection, he kidnaps her and runs away.
Ovi discovers that she conceived a baby during her marriage with Arjun in a drunken state. She then moves to Canada to avoid breaking Arjun and Purvi's marriage. Purvi finds out about Ovi's newly born baby, and thus she presumes that Arjun cheated on her. In anger, Purvi leaves with her daughter Pari and the family. The show leaps for 20 years.
Twenty years later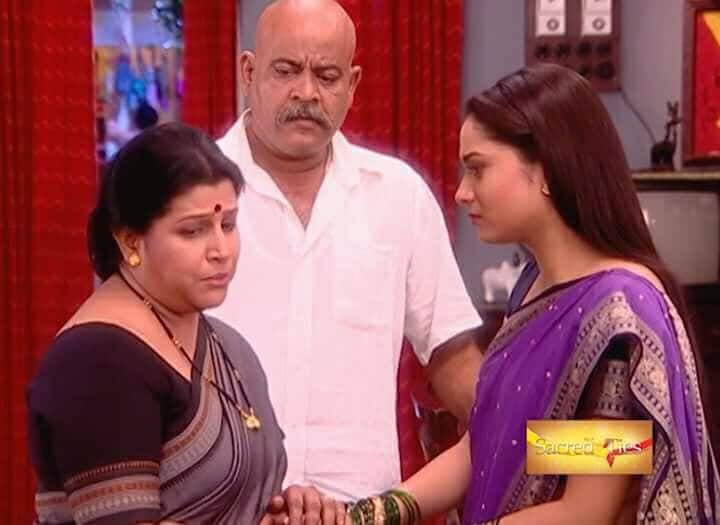 Purvi now lives with Pari and the Deshmukh family in Canada, while Arjun leads a lonely life. He takes care of his servant's granddaughter. After 20 years, Purvi visits Mumbai after 20 year where she encounters Arjun during a business party.
After undergoing lots of struggles and challenges, Purvi comes to discover the truth about Pia and Ovi. All of a sudden Arjun realizes that he has a brain tumour and so in conspiracy with Ovi he continues to pretend that he indeed cheated on Purvi.
In anger, Purvi decides to get married to Rishabh Kapoor, a businessman in Mumbai. Pia and her mother Ovi discover that the businessman is actually marrying Purvi for her wealth and he also has plans of murdering her. Ovi, Pia and Arjun arrive on time to save Purvi from Rishabh when he is about to kill her.
Ovi opens up to Purvi about everything and the reasons they were pretending to be married to each other. With the truth, Arjun and Purvi unite once again, and they travel to Australia for Arjun's tumour treatment. Pia helps Ovi collaborate with her parents and her entire family.
The show changes its focus to Ankita together with her four younger siblings. Ankita ties the knot with the mentally challenged Naren Karmarkar, the son of Rushali Karmarkar.
Naren becomes traumatized after the death of his lover Ahaana, and he goes on to assume that Ankita is Ahaana. Ankita takes care of Naren and gradually falls in love with him. On the other hand, Maansi falls in love with Ankita's friend Shashank.
During Raunak's wedding night, he raped Maansi on her Sangeet ceremony, and she confesses everything to Ankita. Ankita takes it upon herself to fight for Maansi's justice against her in-laws. Everyone is against Ankita, who is even thrown out of the house by Naren.
Ankita and Shashank go on to file a rape case against Raunak. At the beginning of the court hearings, Raunak gets a bail because he manages to prove that he is innocent of the rape allegations against him. Luckily, during the last hearing, Naren proves that Maansi was telling the truth. He provides evidence showing that Raunak raped Maansi. Raunak is sentenced to ten years of imprisonment.
Maansi gets married to Shashank, and they relocate to Anand Niwas. Ankita consults a doctor in regards to Naren's mental health, and she goes on to try out all the experiments the doctor suggests. Naren gets much better after the experiments, and they consummate their marriage.
When Ankita visits Archana's house, she meets Pari, and the two become close friends and project partners as well. Pari gets engaged with Shekhar, who is Naren's legal advisor. On the day of Pari's wedding, Naren finds out that Pari is Ahaana, and this gives him another trauma.
Later, Naren regains his memory and turns against Ankita that he throws her out of both his life and house. Months later, Ankita gives birth to their daughter known as Ashi. Naren's mother steals the new-born baby and gives it to Naren and Pari. She lies to Ankita that the baby was stillborn. The show takes a leap of five years.
Five years later
Pari is now portrayed as an irresponsible working mother while Naren is a loving father to Ashi, who is given to them by Rushali as their adopted daughter. Ashi meets Ankita when she is lost, and they develop a strong bond.
Naren later discovers that Ashi is his biological daughter, and also recalls Ankita as his caretaker and partner. Pari, on the other hand, finds out that Ankita and Naren are still in love with each other and Ashi is their daughter. Therefore, she leaves them, and the two reunite.
Purvi and Arjun go back to Pari, who accepts both her parents. They start living as a family after some time. Ovi also returns with her only daughter Pia, and the two live together as well. At the end of the show, Ankita unites with her family, and this brings the storyline to a full circle.
The three-generation made of Manav-Archana, Arjun-Purvi and Ankita-Naren come together to remember their Pavitra Rishta. Unfortunately, Manav is involved in a fatal accident, and this makes Archana die of grief. Their souls are shown to be in heaven together, expressing their undying love for each other.
Sacred Ties teasers and episodes
The teasers of the show are available online. This way, you can read them before watching full episodes. You can watch the show from legit streaming soap opera sites. You can also find Sacred Ties episodes on YouTube.
Sacred Ties cast
One of the reasons why soap operas became a success is because of its cast. Sacred Ties features some of the most popular and talented Indian actors and actresses. Below is a list of the actors and actresses together with images of some of them.
1. Ankita Lokhande as Archana Deshmukh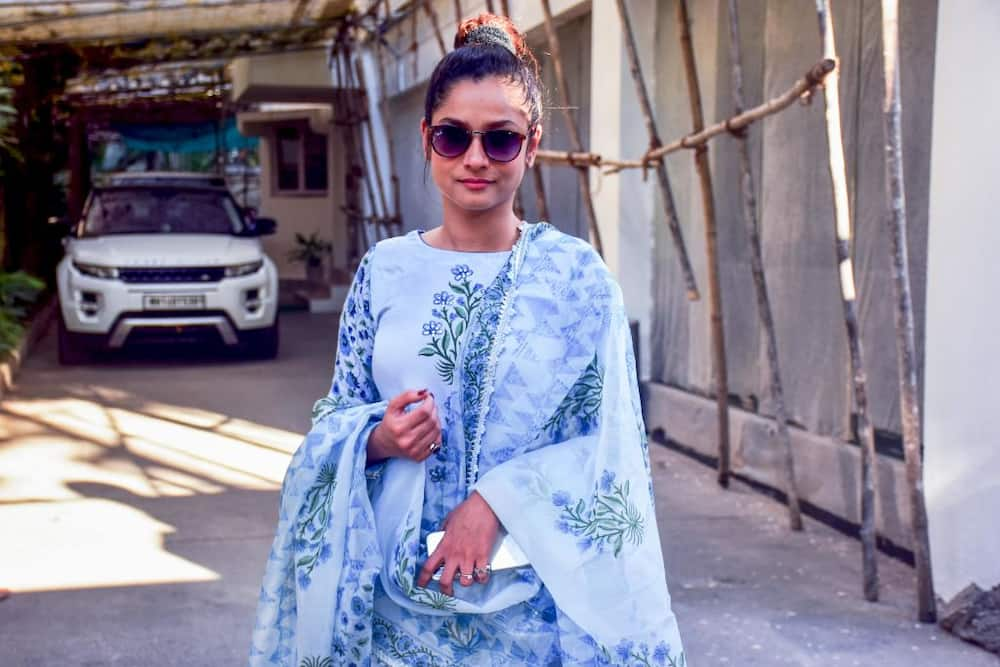 Ankita is a super talented Indian actress. She rose to fame with her debut award-winning role on Pavitra Rishta. She started dating businessman Vicky Jain 2019.
2. Sushant Singh Rajput as Manav Deshmukh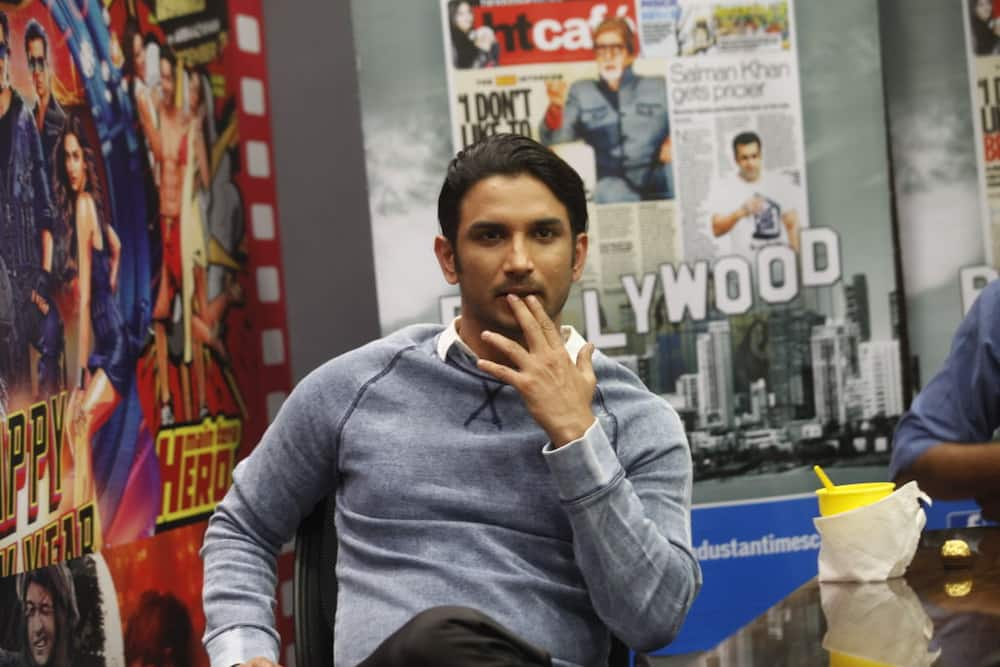 Singh was an Indian actor, popularly known for his different roles in various Hindi movies. He passed away in 2020 at the age of 34 after committing suicide at his home in Mumbai. Sacred Ties actor dies news were making headline after the suicide.
3. Asha Negi as Purvi Deshmukh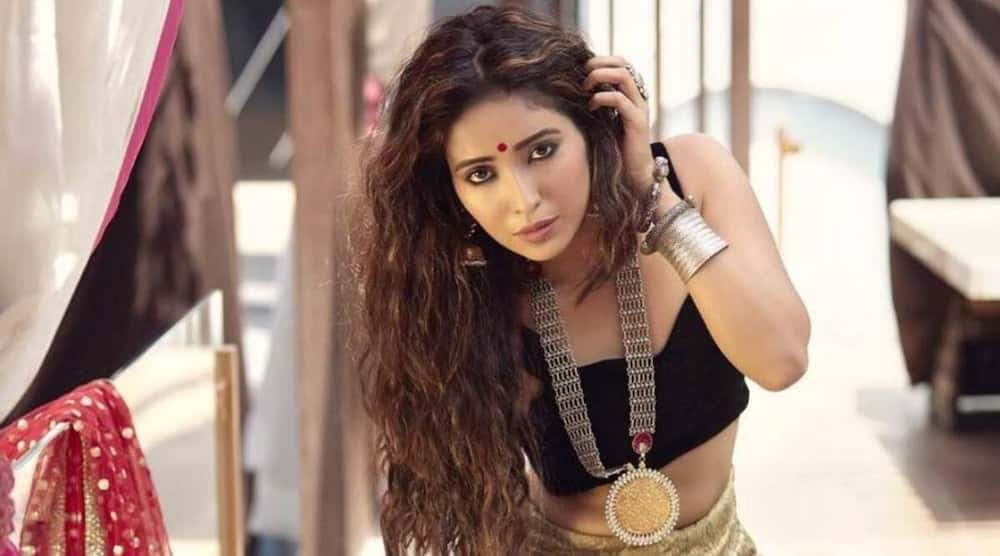 Asha is a popular Indian TV actress. In 2014, she won the Star Plus' Indian dance reality show Nach Baliye. The actress was in a relationship with Rithvik Dhanjani since 2013, but they broke up in May 2020.
4. Rithvik Dhanjani as Arjun Kirloskar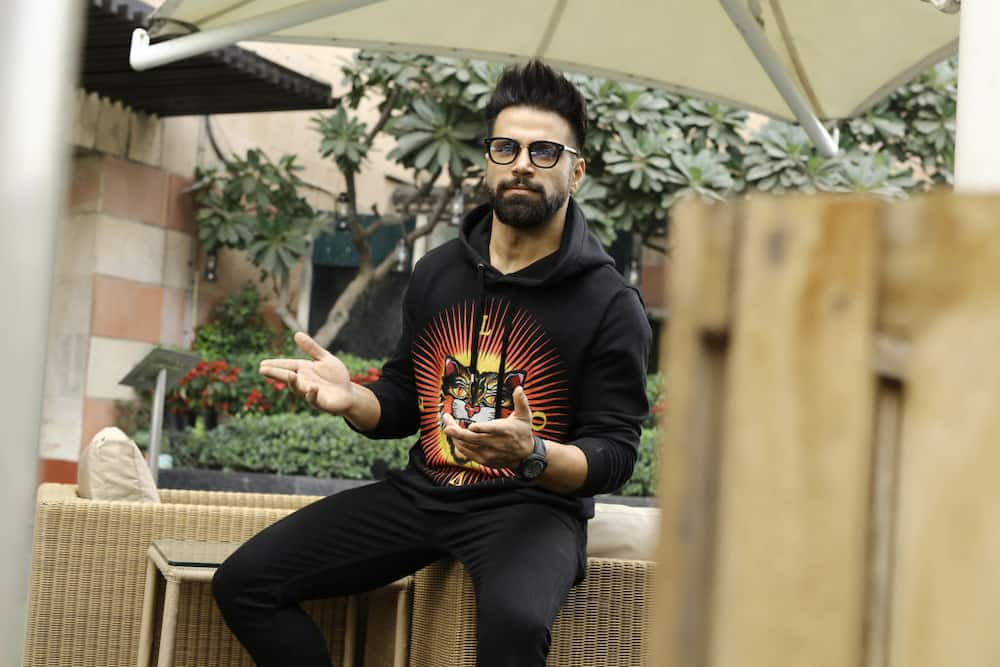 Rithvik is a renowned Indian TV actor who has hosted and taken part in numerous reality shows. He rose to fame for being the host of Yeh Hai Aashiqui and winning the reality show I Can Do That.
The other actor and actresses include:
Shruti Kanwar as Ovi Deshmukh
Mrinalini Tyagi as Tejaswini Deshmukh
Ankit Narang as Soham Deshmukh/Raghav Mhatre
Ankita Lokhande as Ankita Karmarkar
Karan Veer Mehra as Naren Karmarkar
Ruhee Bagga as Pari Kirloskar
Savita Prabhune as Sulochana Karanjkar
Ajay Rohila Kishori Govind Mahabole as Manohar Karanjkar
Parag Tyagi as Vinod Karanjkar
Priya Marathe as Varsha Deshpande/Jhumri
Prarthana BehereMadhumita Das as Vaishali Jaipurwala
Swati Anand as Manjusha Karanjkar
Jia Mustafa as Poornima Karanjkar-Mittal
Shivani Tomar as Ruchita Karanjkar
Smita Oak as Rasika Lokhande
Yamini Thakur as Vandita Lokhande
Prabhat Bhattacharya/Pankaj Vishnu as Ajit Lokhande
Anurag Sharma as Satish Deshpande
Shalini Arora as Bhavna Deshpande
Pawan Mahendru as Mohan Deshpande
Sumit Arora as Dharmesh Jaipurwala
Sujata Vaishnav as Mrs Jaipurwala
Divjot Sabarwal as Madhuri Jaipurwala
Rashul Tandon as Aniket Jaipurwala
Ajay Wadhavkar as Damodar Deshmukh
Usha Nadkarni as Savita Deshmukh
Sunil Ghodse as Vishwasrao Deshmukh
Raj Singh as Sachin Deshmukh
Pooja Pihal as Shravani Mahade
Anil Mishra as Girish Mahade
Manasi Salvi as Ashna Kirloskar
Naved Aslam as Digvijay Kirloskar
Shakti Arora as Dr Onir Dutt
Karan Sharma as Sunny Khandeshi
Ketki Dave as Snehlata Khandeshi
Mark Parakh as Jignesh Khandeshi
Priyanka Kandwal as Gauri
Mahesh Shetty as Jaywant Rane
Mansi Sharma as Neena Deshmukh
Nishant Raghuwanshi as Prashant Mhatre/Deshmukh
Aparna Dixit as Mansi Kamble
Manish Naggdev as Shashank Kamble
Kreesha Shah as Sonu Mhatre/Deshmukh
Akash Nath as Pranav Mhatre/Deshmukh
Niveen A Ramani as Gaurav Deshmukh
Jinal Jain as Pushti Deshmukh
Karishma Sharma as Pia Kirloskar
Sheeba Chadha as Shirish Karmarkar
Vikrant Chaturvedi as Shirish Karmarkar
Sumukhi Pendsey as Sunanda Karmarkar
Ranjeet Singh as convict Raunak Karmarkar
Minal Mogam as Kinnari Karmarkar
Karan Suchak as Shekhar Gupta
Sehgal as Ria Gupta
Amit Sareen as Ashwin Sagar
Ashlesha Sawant as Urmila Sagar
Eva Shirali as Swati
Irfan Razaa Khan as Prakash
Savita Shivaskar as Sundri
Mukul Harish as Rannvijay
Anuradha Namdar as Charulata
Mohit Sehgal as Pradeep
Menaka Lalwani as Shalini
Indeed, Sacred Ties Zee World season 1, 2 and 3 are not only exciting but also inspiring to watch. The show features a talented cast with a passion and zeal for acting. It is safe to say that the show is one of the best Bollywood productions.
READ ALSO: Zee World The Heir: cast, cast real names, full story, plot summary, teasers
Briefly.co.za covered the story behind Zee World's The Heir, which is a soapie that brings out the life of Manpreet, the daughter of a chieftain. Her mother wishes to pass over her husband's position to her child when her husband passes on.
However, she is a mother of daughters, and according to the community's traditions, only male children can inherit the position. Therefore, when she gives birth to Manpreet after her husband's death, she announces that the newborn is a boy even though the baby is a girl. Read on for more details on how she will keep up with the charade.
Source: Briefly News