Rhythm City Teasers 2021: Exciting details in the March episodes
Rhythm City soapie is one of the best-watched drama series in South Africa. Since it replaced the defunct soap opera Backstage, which targeted youth, the South African musical drama series is increasingly becoming popular among young people. Will Pearl make peace with Sonto as Pastor Makoro instructs? These Rhythm City teasers give a clue on what you should not miss this month.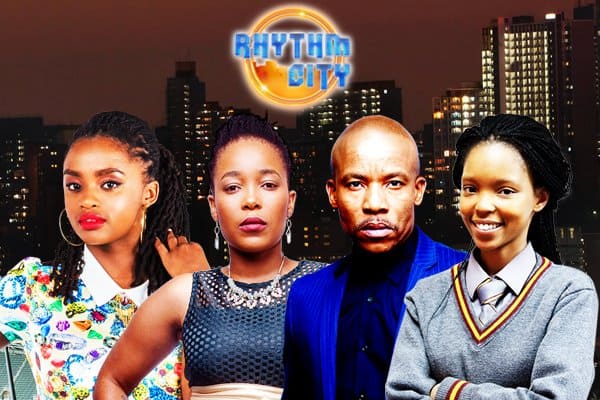 The soapie's storyline is about the multi-faceted challenges people face when they want to break into the music industry. Apart from that, drug addictions, homosexuality, infidelity, and backstabbing, which are peculiar to the industry's popular ones, are discussed in the show.
Rhythm City teasers for March 2021
The Rhythm City characters like Pam Andrews, Mduduzi Mabaso, Petronella Tshuma, and Tebogo Khalo have made the show a must-watch. This month, find out what happens to Nandi and Puleng's collaboration and Suffo's plan.
Episode 3561 - Monday, 1st of March, 2021
Makoro and Pearl's pleasure in deceiving Khulekani and Suffo does not last. While Makoro proposes a deal, Khulekani and Suffo make up their mind to take him out. Ziyanda is surprisingly happy because the lines are falling in place for Gift. However, Gift requests Mapula to come over to the Metropol after Ziyanda goes to Cape Town on business matters. There, he makes a proposal that seems unattractive.
Jafta ends things with Candy, much to Cuba's delight. She thinks this is karma. Mampho is the only person who tries as much as possible to ensure that Jafta feels better.
Episode 3562 - Tuesday, 2nd of March, 2021
Nandi and Puleng collaborate to assist Khulekani and Suffocate's cause. Pastor Makoro consents to give Khulekani and Suffocate a better deal, but Pearl is unimpressed until Pastor Makoro shares other plans he has at hand.
Pule enlists Fingers to assist with breaking into Pastor Makoro's office. However, he gets to know that it was a trap shortly after Sonto caught him. Mapula tries to tell Ziyanda the truth about Gift flirting with her. However, Gift beats her to it and shares a distorted version of the truth, which ends up blackening Mapula's name.
Blossom receives a call, where she gets to know that her choir is in the semi-finals. As a result, she cooks a celebratory feast. After the food burns to ashes, she blames Kea for everything.
Episode 3563 - Wednesday, 3rd of March, 2021
Pastor Makoro is a step ahead of Suffocate and Khulekani again. Their alliance undergoes a test after realising that Makoro is more of an intimidating adversary than they credited him for. It takes Puleng's perspective to make them focus on the bigger picture once again.
Ziyanda is pressured to either believe Gift or Mapula. At the last minute, she decides that she will come with a lot of consequences. In the meantime, Blossom keeps making Kea's life difficult unwittingly.
Episode 3564 - Thursday, 4th of March, 2021
Khulekani and Suffocate visit the pastor's church to discover how to combat him. There, Suffocate detects a chink in his armour. Sonto steals Pearl's thunder after giving the pastor a dazzling gift that delights him.
Mapula shares the full account of her relationship with Gift with Ziyanda. Gift becomes enraged with the part she has played in his life and threatens to revenge. Blossom pressurises Kea to assist her with the choir, but that, in turn, generates problems at the salon as Jamaica maintains his ground and fires her.
Episode 3565 - Friday, 5th of March, 2021
Pastor Makoro asks Pearl to make peace with Sonto, and they strike a truce tentatively. After some time, Pearl eavesdrops on a troubling conversation between Sonto and the pastor. Suffocate explains the strategy they will work with to Khulekani.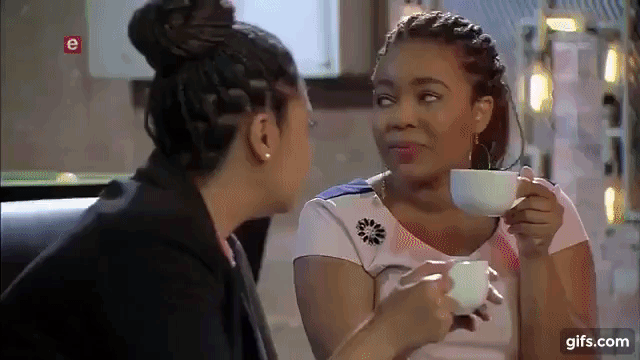 Sindiswa describes precisely her perception of Gift to Mapula after his unwanted advances. The board of 9-Nine acquaint Ziyanda that they plan to launch an official enquiry into her decision to turn down the account with Gift's company.
Blossom and Kop inform Kea that they are very upset with her for losing her salon job. Kea tells an appalled Kop and Blossom that she wants to take a gap year.
Episode 3566 - Monday, 8th of March, 2021
Cuba confirms Suffocate's hunch, and he makes a courageous move by recommending Sonto. Pearl tries to break things off with the pastor, and the news delights Sonto. However, after searching his soul, Makoro resolves that it is about time to propose marriage to Pearl.
The board's investigation into Ziyanda's professional conduct continues. Mapula and Ziyanda are put through the gauntlet. Mampho takes to the airways with the story. Lefa counsels Kea to deal with the PA job by playing dead. However, she can not keep it up after discovering she will not be paid for her work.
Episode 3567 - Tuesday, 9th of March, 2021
Sonto chooses not to accept Suffo's offer and threatens to let Makoro know about it. Makoro implores Pearl to examine his proposal, but she remains conflicted. She goes looking for answers at David's grave. When Sonto does not know where the pastor is, she happily believes that Pearl must have ended things with him, as she initially promised.
Ziyanda chastises Mampho for her show the day before, but Mampho stands her ground respectfully, claiming a need to tell the story. Ziyanda is relieved after learning that she will not be getting fired, and Mapula rubs Gift's demise in his face.
Kea gets a call from the choir competition organiser about a change in the bus pickup point. She tries to inform Blossom, who is distracted with outfits for the competition. Blossom thanks Kea later for all she has done, and Kea eventually gets a chance to inform her about the call.
Episode 3568 - Wednesday 10th of March, 2021
Sonto is in a dilemma, and she considers whether to tell Makoro exactly her feelings about him. She is overwhelmed after discovering that Makoro asked Pearl to marry him. Because of this, she wants to switch sides.
The advertisement from the Gift incident generates positive promotion and business for Ziyanda and 9-Nine. As such, Thandi Dlamini wants to interview her and Mapula. Ziyanda calls the Mapula family, leading someone watching to go into a rage.
The church ladies head off on their trip with excitement until they become stranded at the wrong bus stop the whole day. After discovering that a message went awry, Blossom throws Kea under the bus.
Episode 3569 - Thursday, 11th of March, 2021
Sonto meets with Suffocate and requests him to break up the relationship between Pastor Makoro and Pearl in exchange for her assistance in sabotaging Makoro's plans for the megachurch in DK. Sonto implies to support Makoro's relationship.
Zak appears at 9-Nine to defy Ziyanda but runs off after bumping into Mampho. Ziyanda becomes rattled after finding out from Mampho that Zak is back. Zak ignores Ziyanda's calls but reaches out to Zinhle.
Kop becomes startled when Blossom admits that she is responsible for the choir contest mix up and not Kea. Kop admonishes her not to hide the truth. Blossom apologises to the church ladies, especially to Kea.
Episode 3570 - Friday, 12th of March, 2021
Something distracts Sonto, and Pastor Makoro believes she may still be sorrowful about his commitment to Pearl. However, when she shares her dream with him, it alarms him. Puleng tries to admonish Suffo against making Mzi do what will break Pearl's heart.
Zinhle consents to meet up with Zak and calls her parents over to the therapy meet 'n greet. Ziyanda becomes fearful when she can not get hold of Zak. Jafta collapses with a suspected heart problem, which convinces him that his days on Earth are numbered.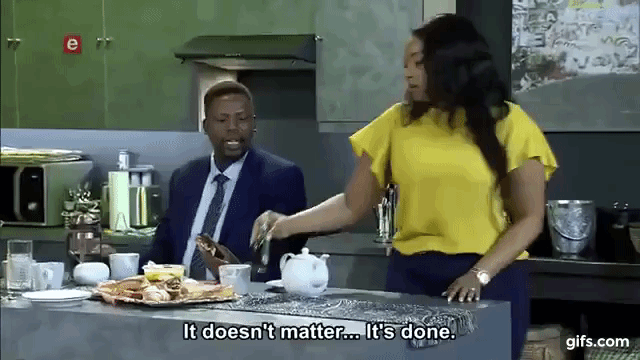 Episode 3571 - Monday, 15th of March, 2021
Puleng confronts Suffo on his plans with the boys in breaking up Pastor Makoro and Pearl. Sonto conspires with Khulekani and Suffocate to mastermind an accident at the building site. Makoro believes that the accident, alongside Sonto's dreams, is a sign that God does not want him to have anything to do with the megachurch again.
Zak is alone and miserable. He tries to rent a flat at Kilowatt, but Fats turns him down because he cannot afford the monthly rate. Zak tries to pick up where things left off between himself and Zinhle. Nevertheless, Zinhle is hesitant because she wants to follow what her therapist told her so her progress report is not affected.
Cuba is frightened after learning about Jafta's heart attack. Fortunately for Jafta, the doctor explains his health challenge is because of indigestion. Eventually, the two friends reconcile.
Episode 3572 - Tuesday, 16th of March, 2021
Pastor Makoro remains opposed to the megachurch's way despite Pearl's urging him that the building site's accident does not relate to Sonto's scary dreams. Mzi is upset when Suffo eventually informs the boys that Sonto desires they split Makoro and Pearl.
Ziyanda is after Zak's return to the city and tries to protect him by getting Khulekani to reconsider his ultimatum regarding the boy. She tries to alert Khulekani unconsciously on the fact that Zak might be back. Zak hits his lowest when Zinhle turns her back on him, and he finds himself sleeping outside roughly.
Jafta's journey to the hospital leaves him convinced that he would have a more impressive legacy should he have a male heir to carry on his name.
Episode 3573 - Wednesday, 17th of March, 2021
Sonto encourages Pastor Makoro to discover the solution to his doubts within him. In the meantime, she pressurises Pearl to start the process of converting to Makoro's faith. She ramps up her plans to obliterate his aspiration for the megachurch. Suffocate becomes troubled by Mzi's hesitation to assist him in breaking the couple apart.
When Fats realises that Zak sleeps under the backstairs, he offers him a flat for a few days at Kilowatt. Zak is moved by the kind gesture and resolves to let Zinhle know the truth about his condition.
Mkhushulwa rises to the task to have a group of available, unmarried women from his village in KZN sent to Joburg. Jafta is outraged to discover that his brother wants him to choose a woman from them to give birth to his heir.
Episode 3574 - Thursday, 18th of March, 2021
Pastor Makoro finds his office desecrated and concludes that it is a sign that God wants him to abandon his intentions to build a megachurch district in DK. Pearl insists he should not let go of the dream but go ahead with the business, while Sonto works to fulfil her end of the secret deal with Suffocate.
Ziyanda is available to listen to Zinhle's boy's troubles, but Zinhle does not spill the beans because Zak is increasingly opening up. She finds out how his biological mother abandoned him and advises Zak to find closure by making her pay.
Jafta does not want to be a part of Mkhushulwa's insane scheme of choosing a woman from their village to give birth to his male heir. Nevertheless, after considering the available options in Jozi, he reconsiders the viability of the plan.
Episode 3575 - Friday, 19th of March, 2021
Mzi confides in Puleng about his level of care for Pearl. Sonto pushes Suffocate and his sons to execute their plan, while Mzi signals Pearl concerning what Suffocate is planning.
Zak calls Mampho, who is sharing a story that portrays Ziyanda as a bad person. Ziyanda instructs Mampho to let Zak and the story be. Jafta goes on a date with the six women and selects his top five in a 'pot ceremony'.
Episode 3576 - Monday, 22nd of March, 2021
Mzi confesses to Pearl that his family is trying to sabotage Pastor Makoro and their relationship. When Pearl informs Makoro of the Ndlovu plot, Sonto uses the opportunity to plant a seed of doubt in the pastor's mind concerning why Mzi betrays his family to assist Pearl. It is possible he still feels something for her.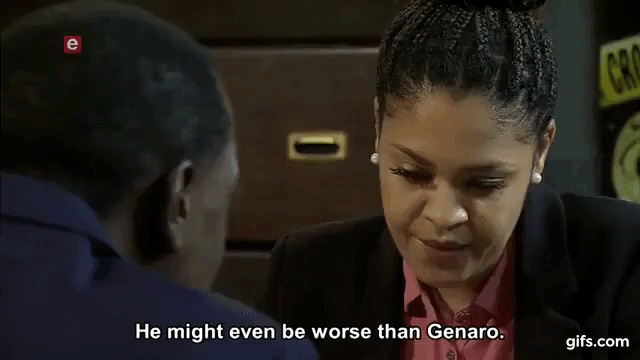 Mampho is livid at Mapula for ratting her out to Ziyanda concerning the interview with Zak. Zinhle vows to her assist Zak. Ziyanda intercepts Mampho's interview and asserts her stance for Zak to stay away from her. Mampho accosts Jafta for running a contest where women must wrestle with each other before the mother of his heir can be chosen.
Episode 3577 - Tuesday, 23rd of March, 2021
Puleng's concern is about Mzi's emotional trajectory, and Suffo feels uncomfortable asking him to do what he wants to do. As Pule's hacker manages to break into Makoro's computer, Pearl appreciates Mzi for her assistance. The old lovers draw closer over what he revealed to her.
Ziyanda is very distracted because Zak fills her thoughts, and Zak's distress leads to a passionate kiss with his sister, Zinhle. Mampho informs the Khuses about what Jafta plans to do, and Cuba and Blossom confront him and Mkhushulwa. Interestingly, they successfully force a re-think.
Episode 3578 - Wednesday, 24th of March, 2021
Pule and Suffocate's plan goes into action, but the bulk of the task rests on Mzi. When Pule discovers that Makoro has evaded their trap, he accuses Mzi and lashes out at him before Sonto and Makoro. He also makes them know that Pearl was with Mzi and Pule in the past. The discovery shocks Makoro.
Zak is deeply engrossed with his reignited romance with Zinhle. He resolves to focus on her and start afresh in Joburg. This happens after making Ziyanda cough up for all his troubles.
Cuba and Blossom's accusation of Jafta exploiting the village women affects him. As a result of this, he comes up with a solution that serves his plot while placating the women. Cuba will decide who Jafta's future wife would be.
Episode 3579 - Thursday, 25th of March, 2021
Things are tense between Makoro and Pearl. Pearl appreciates Mzi, and this brings them closer. Makoro eventually acknowledges that he is aware of Pearl's past with Pule, and he feels betrayed that she did not tell him about it. The Ndlovus explain that it was part of the strategy they put in place to get Pearl and Mzi closer.
Ziyanda hands Zak cash to leave town, but he does not plan to move an inch, especially as long as Zinhle is around. Both of them secretly go to Zak's apartment, and things get more intense until Zinhle cuts it off after claiming she has not known any man in her life. Despite Blossom's protests, Cuba handles the choice of a bride for Jafta. After she tests the women, she eliminates one.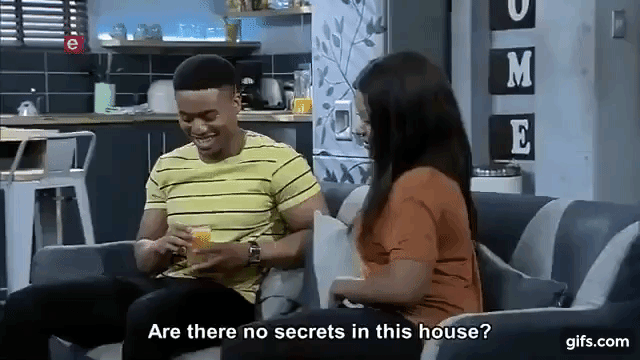 Episode 3580 - Friday, 26th of March, 2021
Mzi becomes more uncomfortable about manipulating Pearl, and Puleng sees that his feelings for her go deeper. Pearl resolves not to hide anything from Makoro, but in the end, there are regrets. Sonto uses the opportunity to stoke his doubts about Pearl.
Zak pays Fats for rent and enjoys spending his newly acquired cash. He gives Zinhle a beautiful necklace. Zinhle says she can not tell her parents about them yet. At the same time, she cannot help confide in Ziyanda that she has been seeing Zak.
Sibongile clarifies that she needs the job of Jafta's wife, not minding whether there is a genuine likeness or not. The women keep fighting it out for him.
Episode 3581 - Monday, 29th of March, 2021
Sonto directs Suffocate to think of something big that can break up Makoro and Pearl. Suffo assigns Mzi to worsen the disagreement between them, and Pearl opens up everything in her heart to Mzi.
Ziyanda's attempt to prevent Zinhle from dating Zak yields no fruit. She later attempts to force Zak to move out of town again, but that also does not yield any result. Ziyanda later tasks Mapula to get her Slaza ingredients before they start worrying for Zinhle.
Sibongile manipulates Jafta to tell her the answer to the next challenge. Unfortunately for her, Jafta gives the wrong answer, and she eventually gets eliminated. Jafta pleads Sibongile's case to Mkhushulwa later, but he would not succumb to her pleas.
The teasers for Tuesday, 30th of March, and Wednesday, 31st of March, 2021, are not available.
Pastor Makoro
After the pastor consents to Khulekani and Suffocate a better deal, they visit his church with a plan to discover how combat him, unknown to them that he is a step ahead of them again. He asks Pearl to make peace with Sonto, and they strike a truce tentatively. Pearl tries to break things off with the pastor, which delights Sonto. When Sonto does not know where the pastor is, she happily believes that Pearl must have ended things with him, as she initially promised.
Ziyanda
Ziyanda is happy because things are working out for Gift, unknown to her that Gift is flirting with her. When Mapula tells her, Gift changes the story and paints Mapula badly. Now that Ziyanda is aware of what is going on, she is pressured to either believe Gift or Mapula. Also, since she is fearful when she could not get hold of Zak, what will she do?
To get the full gist on each episode this month based on what you have read from the Rhythm City teasers, join millions of other viewers to watch on eTV at 19h00 from Mondays to Fridays.
READ ALSO: Isono Teasers: March 2021
Check out the latest highlights of Isono teasers for March 2021. As published on Briefly.co.za, the article explains how Gabriel makes peace with the people around him and how he tries to embrace his new life. Also, find out how his numerous attempts to avoid Abednego do not bear fruits.
Source: Briefly News