Isono Teasers: March 2021
Isono teasers for March 2021 hint at how much you have missed out on if you have not checked the soapie out. The best part about it is that it is a local show, whose setting is relatable, and it features a not-so-new theme. If you wish to jump onto the bandwagon, read on for more details.

Isono is a dramatic soap opera that started a couple of weeks ago. The drama in the soapie gets better by the day. It features controversial topics like relationships, family, and illegal businesses. Unlike most shows, Isono cast members own their roles so well that some might convince you they are savage in real life. Isono teasers for March 2021 highlight some of the memorable scenes to brace yourself for.
Isono March 2021 teasers
The most recent Isono episodes left some of the cast members in complicated situations, while others fixed their differences. Meanwhile, some of them plot the sneakiest acts. Check out these snippets for tips on what to expect in the oncoming episodes.
Episode 89 - Monday, 1st of March 2021
Fight or Flight
Abednego realises the need to make a better judgement regarding calls that can significantly impact his life, and Simon finds it challenging to choose between his favourite women. Mary and Gabriel sort their differences, and later, Gabriel realises he has to make a difficult decision. Sophie finds it difficult to understand everything that is happening to her.
Episode 90 - Tuesday, 2nd of March 2021
The devil is in the details
Zakwe and Bones finally meet, and their interaction leads to the revelation of a life-threatening secret. Mary works her magic to rescue Abednego from his misery, and Noluthando, Millicent, and Simon prepare for the Boyfriend Olympics.
Episode 91 - Wednesday, 3rd of March 2021
The past has long shadows
Noluthando and Simon hit a spark, and Gabriel avoids Abednego. Meanwhile, Millicent walks in on Sophie and Bones at home, and the sight makes her suspicious of what they can be up to.
Episode 92 - Thursday, 4th of March 2021
Distant stares & closer memories
Gabriel finds it challenging to adjust to his new and cleaner life. His past haunts him, and he struggles to fight his demons.
Episode 93 - Monday, 8th of March 2021
Crossing lines
Noluthando goes through a humiliating moment, and Abednego and Gabriel are forced to invade each other's space at work. The situation results in another fight after they argue about the things that happened in their pasts. Sophie's lies catch up with her, and the people around her express their suspicions about what she is concocting.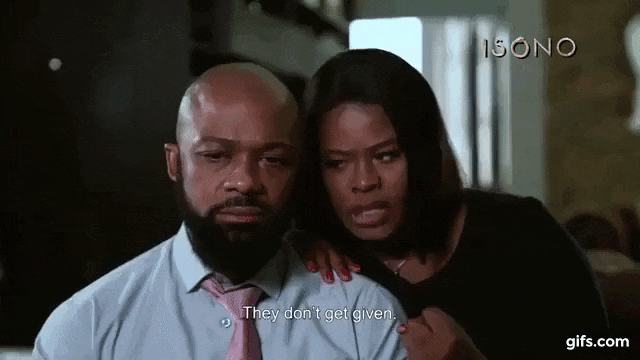 Episode 94 - Tuesday, 9th of March 2021
Daddy Issues
Things fall into pieces for Noluthando and Simon, and he contemplates whether or not to tell Millicent about their fake relationship. Makwande shocks Mncedisi when he reunites with Esther, and Lesedi finds out Zakwe's father's identity.
Episode 95 - Wednesday, 10th of March 2021
Bend until break
Simon loses Millicent to the new man on the block, and Mam Lili discovers one of Sophie's secrets. Meanwhile, Gabriel's criminal past threatens his double date with Esther, Ayo, and Mncedisi.
Episode 96 - Thursday, 11th of March 2021
Truth & reconciliation
Bones opens up to his son about some sensitive information, and the conversation leaves Zakwe with a series of questions. Meanwhile, Abednego opens up to Gabriel about his feelings, and the move leaves Gabriel with a tough decision to make.
Episode 97 - Monday, 15th of March 2021
Hidden Consequences
Gabriel prolongs a conversation, and Mary stamps her authority on the drug business. Later, Zakwe makes a decision that lands him in trouble.
Episode 98 - Tuesday, 16th of March 2021
Poker face
Esther realises her dirty linen is out in public, and Gabriel gets into trouble for ditching his romantic date with Ayo. Later, Ayo receives some news that leaves her dumbfounded.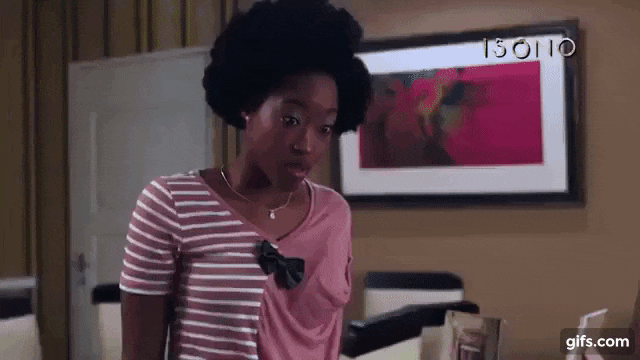 Episode 99 - Wednesday, 17th of March 2021
Come to Daddy
Gabriel gets caught up in a love triangle, and his dilemma forces him to avoid Abednego. Lesedi and Zakwe fall deeper into Bones' trap.
Episode 100 - Thursday, 18th of March 2021
A woman's choice
Ayo engages in a hearty conversation with Titi, and it leaves her considering her options. Noluthando and Simon's relationship becomes public, and Bones intensifies his moves to slowly corrupt Lesedi without her consent.
Episode 101 - Monday, 22nd of March 2021
The dilemma
Mary invites Noluthando for dinner, and Bones' manipulation causes Zakwe and Lesedi to cross paths. Abednego and Gabriel disagree on something, and Titi advises Ayo to be selfish.
Episode 102 - Tuesday, 23rd of March 2021
Innocence lost
Jumima raises eyebrows about Lili having a new man, and Ayo and Gabriel struggle to reach a consensus about the pregnancy. Meanwhile, Bones tricks Lesedi into taking a dangerous path.
Episode 103 - Wednesday, 24th of March 2021
Eat Your Young
Bones and Mary wear their manipulative hats and prey on their respective children.
Episode 104 - Thursday, 25th of March 2021
Manipulations
Yanga discovers some sensitive information, and Mary causes mayhem between Ayo and Gabriel, resulting in casualties. Meanwhile, Bones pimps an unsuspecting Lesedi to dirty old men.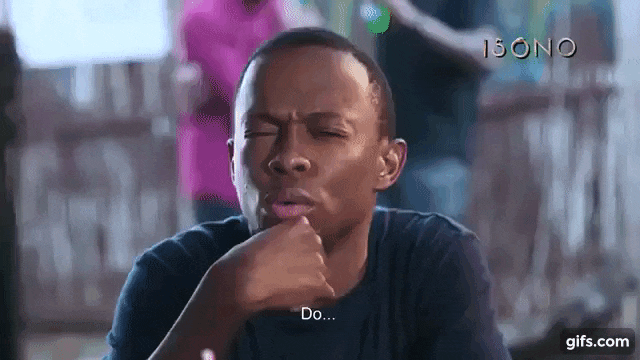 Episode 105 - Monday, 29th of March 2021
False starts
Mam Lili shuts Millicent when she criticises her new man, and Abednego lets his emotions get the better part of him and tries to take down Lebedevs. Meanwhile, Lesedi settles Zakwe's anger towards Bones, unaware of how much damage Bones has done to her life.
Episode 106 - Tuesday, 30th of March 2021
Time to grow up, baby girl
Yanga throws a bash, although it lands him in trouble. Lesedi gets carried away by fancy life and begins to think of herself as Cinderella. She has no idea that Bones is not planning to keep the baby.
Episode 107 - Wednesday, 31st of March 2021
Pimps & hoes
Zakwe realises the damage in Lesedi's life and races against time to save her from Bones' lies and clutches. Will he manage to convince her to believe she is being used?
Gabriel
Gabriel makes peace with the people around him and tries to embrace his new life. His numerous attempts to avoid Abednego do not bear fruits, and when he works with him, Abednego tells him what he feels towards him. The revelation leaves him with a difficult decision to make, and the confusion leads to his failure to show up for his date with Ayo. As he tries to think through his love triangle, Ayo threatens to leave him. How will he handle his dilemma?
Lesedi
Lesedi's interaction with Zakwe lands her in Bones' path, and Bones lures her into believing that he has the best intentions towards her. He manipulates her into the pimping business, and she ends up selling her body to unknown men. When Zakwe finds out what Bones has been up to, he races against time to rescue her. Will he manage to do so on time?
Isono teasers for March 2021 are the tip of the iceberg on what you should anticipate in the oncoming episodes. If you wish to find out more details, tune in to BET from Mondays to Thursdays at 21h30. A repeat of the previous night's episode airs at 18h00 from Tuesdays to Fridays.
READ ALSO: New! Sacred Relationships teasers: February 2021
Briefly.co.za recently published moving Sacred Relationship teasers for February 2021. Sacred Relationship is the new show in your programme lineup, and its storyline is worth checking out.
The show features Mukti, an outspoken young lady who defies her community's norms regarding planned marriages. She fights for the man she loves despite her family's plan to marry her off to someone else.
Source: Briefly News