Scandal! Teasers for July 2021: Mamba pushes Duma to become more like him
The unusual level of interest that the Scandal television show raises in everyone who watches the show is fantastic. Interestingly, whether you have been following it for some time or new to it, there is something new to learn from each episode. Despite the long years that the TV show has been airing, viewers never get tired of watching because of the storyline's beauty. Check out these Scandal! teasers to catch a glimpse of what to expect this month.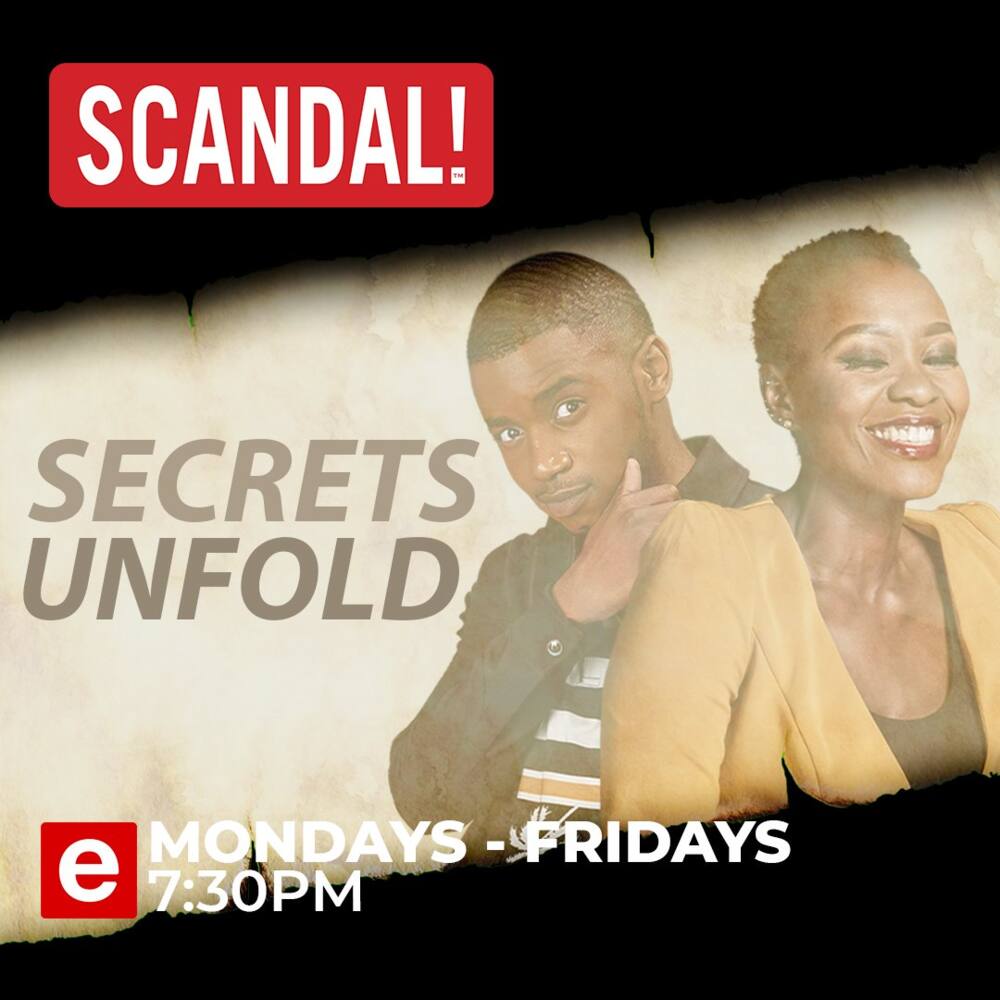 The adorable relationships that the Scandal characters have invested a lot of time and emotions to build are ruined by craftiness, mismanagement of anger, and dark secrets. Unfortunately, the humble and remorseful ones suffer more because they often deal with people who value revenge more than forgiveness. The twists and turns of events in this highly engaging show have made it a must-watch for everyone seeking quality entertainment and education at the same time.
Scandal! teasers for July 2021
The Scandal drama series shows how the Nyathi Family Holding employees fare at work and personally and takes several shots at social vices relatable to the average South African. How do the characters reconcile their differences and accomplish individual missions? These highlights discuss how the events will unfold.
Episode 3857 - Thursday, 1st of July, 2021
A certain brother is back in the game after discovering some fresh information concerning an old picture. Poloko realises some ugly truths. Mlu eventually decides to answer the calls from KZN. Nonzi finds hope in a situation while putting down her feet on another.
Episode 3858 - Friday, 2nd of July, 2021
Gorbachev and Mamba's attempt at concealing their troubles is futile, and Lerumo's suspicion grows. Simo lands in a more problematic situation after Dumo shares private information with Poloko. Connie and Nonzi do not have a smooth start concerning their plans for the men in their lives.
Episode 3859 - Monday, 5th of July, 2021
Simo finds himself in a tight corner and resorts to crazy ideas in his dealings with Aya. The arrival of an unexpected individual is about to land the relationship of two lovebirds in troubles.
Episode 3860 - Tuesday, 6th of July, 2021
Aya surprises Thando with information that leads to fiery tempers and the drawing of a gun. Ndumiso's growing suspicions lead him into toying with another person's emotions.
Episode 3861 - Wednesday, 7th of July, 2021
Mamba decides to deal with Simo, but Simo comes out laughing at the end of it. Mlu is lost in a fit of rage when he comes home to meet an ugly situation.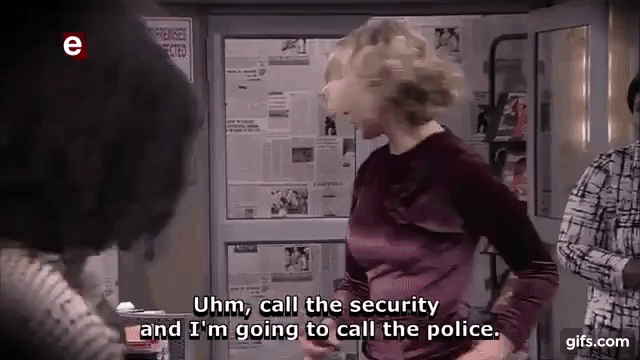 Episode 3862 - Thursday, 8th of July, 2021
A lady suspects that her lover sees another woman and ironically discusses this problem with the lady she is cheating with. Grace's ex-boyfriend has not changed a bit, and his name is linked to a murder case.
Episode 3863 - Friday, 9th of July, 2021
Duma realises that he must dig deeper than he thought to get to the root of the matter. Zinzile decides to check out her suspicions, and this leads her to have a change of attitude.
Episode 3864 - Monday, 12th of July, 2021
Mamba continues to inspire Duma to be like himself, and the result surprises him. Simo hustles to remain relevant, but will he be able to survive what happens next? Zinzile gives out contradictory reports while sharing the truth to be in the good book of someone.
Episode 3865 - Tuesday, 13th of July, 2021
Simo and Mamba's attempt at outsmarting one another leads to serious troubles. A dark secret is revealed, and this enlarges the level of disunity amongst members of a family. The schemings of Nonzi threaten to start a rift between two families.
Episode 3866 - Wednesday, 14th of July, 2021
The police force apprehends a suspect. What information will he provide? A piece of ugly information looks like the answer to raised questions. Zinzile challenges the lady that she suspects to be the trouble in her relationship. Two friends make a vow that will not stand the test of time.
Episode 3867 - Thursday, 15th of July, 2021
A father and his daughter discover that a man has tricked them. The trickster insists, however, that he is truly in love with the man's daughter. Someone's wife seeks comfort on the wrong shoulders as she tries to cover up for a wrong she did.
Episode 3868 - Friday, 16th of July, 2021
Boniswa makes a crucial move to keep her marriage safe. This comes at the cost of hurting her husband while ensuring an opponent disappears forever. Zinzile faces her rival in a ring, and her gloves fall off.
Episode 3869 - Monday, 19th of July, 2021
Mlungisi receives a call to action from two women. Hlengiwe obtains a piece of news that could land Mamba in hot soup.
Episode 3870 - Tuesday, 20th of July, 2021
Two families find themselves in a difficult situation and decide to tell lies. Mlungisi defeats Zinzile in a game of wits. The same thing happens to Nonzi.
Episode 3871 - Wednesday, 21st of July, 2021
A man's work life takes a hit for speaking the truth and doubts the saying, "Honesty is the best policy." Dintle wants to risk anything that could help her unveil her rival's tactics. Eventually, secrets are let out and witnessed by all and sundry.
Episode 3872 - Thursday, 22nd of July, 2021
Mamba attempts to conceal a scandal but eventually aggravates the situation when he falls back to an old habit. Omphile and Lindiwe devise plots that could end the crisis in their family. Zinzile challenges Nonzi, who has unmatched weaponry.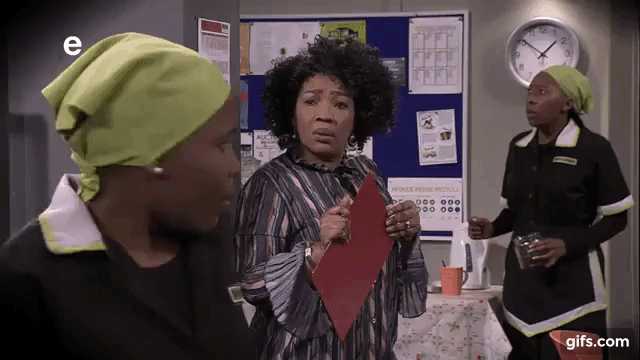 Episode 3873 - Friday, 23rd of July, 2021
Mamba is in some serious trouble after Boniswa accuses him of dishonouring her. Boniswa wants to pay Mamba back through betrayal. Nonzi's information meets a surprise reaction from Zinzile and Mlungisi. Their response leaves their daughters in a sorry state.
Episode 3874 - Monday, 26th of July, 2021
Boniswa is suspicious of Gorbachev because he refuses to do her bidding. Zinzile gives Mlungisi a shocker.
Episode 3875 - Tuesday, 27th of July, 2021
Boniswa digs into a man's past because she hopes to find helpful information. Mlungisi's transformation into a thrilling lifestyle is not approved of by everyone.
Episode 3876 - Wednesday, 28th of July, 2021
Boniswa initiates a dangerous plan to help her get hold of Mamba's wealth. Nonzi's attempts at manipulation goes a bit too far and might be dangerous. Nhlamulo and Lindiwe draw up plans.
Episode 3877 - Thursday, 29th of July, 2021
A father decides to defend his son when the existence of another child comes under scrutiny. A lady secures a proposal for herself, courtesy of possible death.
Episode 3878 - Friday, 30th of July, 2021
Boniswa believes the time has come to make Mamba lose everything he loves. Zinzile counters Nonzi's plot, and Nonzi unveils a more dangerous one.
Zinzile
Zinzile finds it hard believing that her man is not cheating on her and investigates her hunch to be sure. Her attitude is affected by the unveiling of the truth. She finds herself in a battle of rivalry against the lady she suspects her lover was cheating with. Will Zinzile secure her relationship against all odds?
Mamba
Mamba looks to be a man perpetually in trouble with one person or the other. He has bad blood with the likes of Simo and Boniswa. His plots backfire, most times, and he often finds himself in bigger problems than the one he was running from. His greatest enemy at this point is Boniswa, whose plan is to take everything that he cherishes away from him.
The exceptional storyline captured in the Scandal! teasers have proved that this month's show will be unusually entertaining. Therefore, make sure you do not miss any episode as they broadcast from Mondays to Fridays on eTV at 19h30.
READ ALSO: The Evil Eye Teasers for July 2021: How does the season end?
Briefly.co.za published the concluding episodes of The Evil Eye drama series. Besides the fact that the show promises highly engaging episodes with intriguing actions, there are interesting scenes you must not miss.
Find out how Madhulika seeks out the help of a demon in the evil forest. In the process, her actions endanger the life of Apurv and Palak, and she pretends to know nothing about Appu's disappearance. She attempts to kill Palak, who tries to stop her from accomplishing her mission. Will she succeed in her mission?
Source: Briefly News