Zee World Gangaa: cast (with images), full story, plot summary, teasers
Those who know quality entertainment stuff can attest to the fact that Zee World Gangaa is a television drama series that meets the requirements for classifying television shows that meet international standards. Since it started airing in 2015, it has continuously garnered a considerable number of views. Thanks to the cast who performs exceptionally well. With Aditi Sharma playing the role of Gangaa and Vishal Vashishtha acting as Sagar, the drama has become a must-watch for entertainment lovers.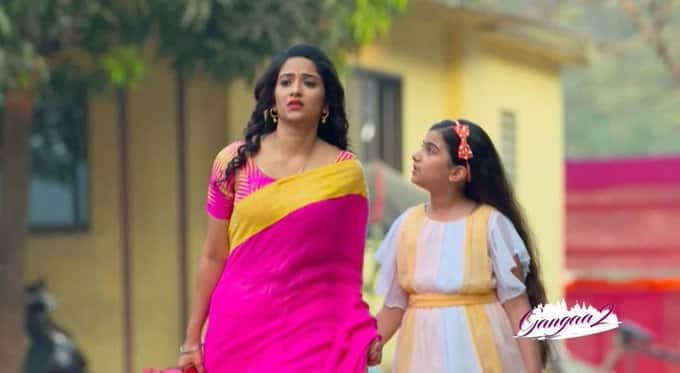 Ganga Zee World is a traditional Indian drama television series that mirrors the societal vices, pains, sufferings, hardship, denials, and other challenges that women face. Unfortunately, most of these challenges come from their fellow women. Since the series started airing, different actors have played significant roles that have contributed to its overall success. Details about the cast and a summary of everything that has transpired in the series so far are discussed in the following paragraphs.
Gangaa full cast
Below is a run-down of all Gangaa cast members who have featured in the drama series so far.
Aditi Sharma as Gangaa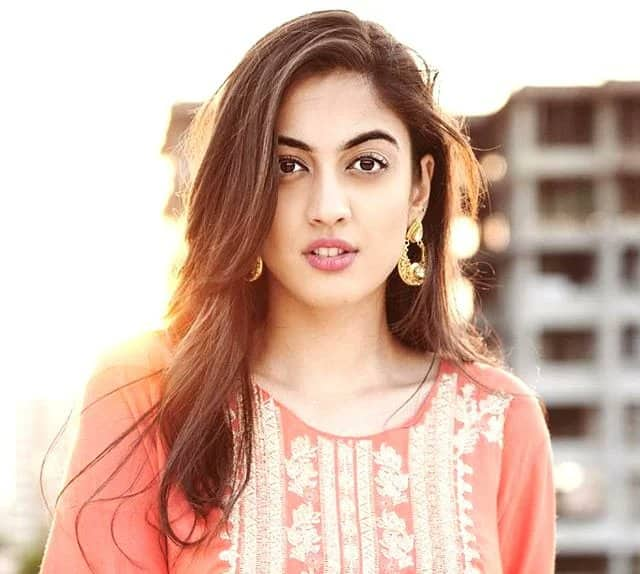 The Indian television and film actress is known for portraying Gangaa in the drama series. In 2004, she won India's Best Cinestar Ki Khoj talent-hunt show, which premiered on Zee TV. She has also featured in different adverts for brands like Colgate, Tata Sky, Bank of India, Domino's Pizza, and Parachute Oil.
READ ALSO: Gangaa teasers: June 2020
Vishal Vashishtha as Advocate Sagar Chaturvedi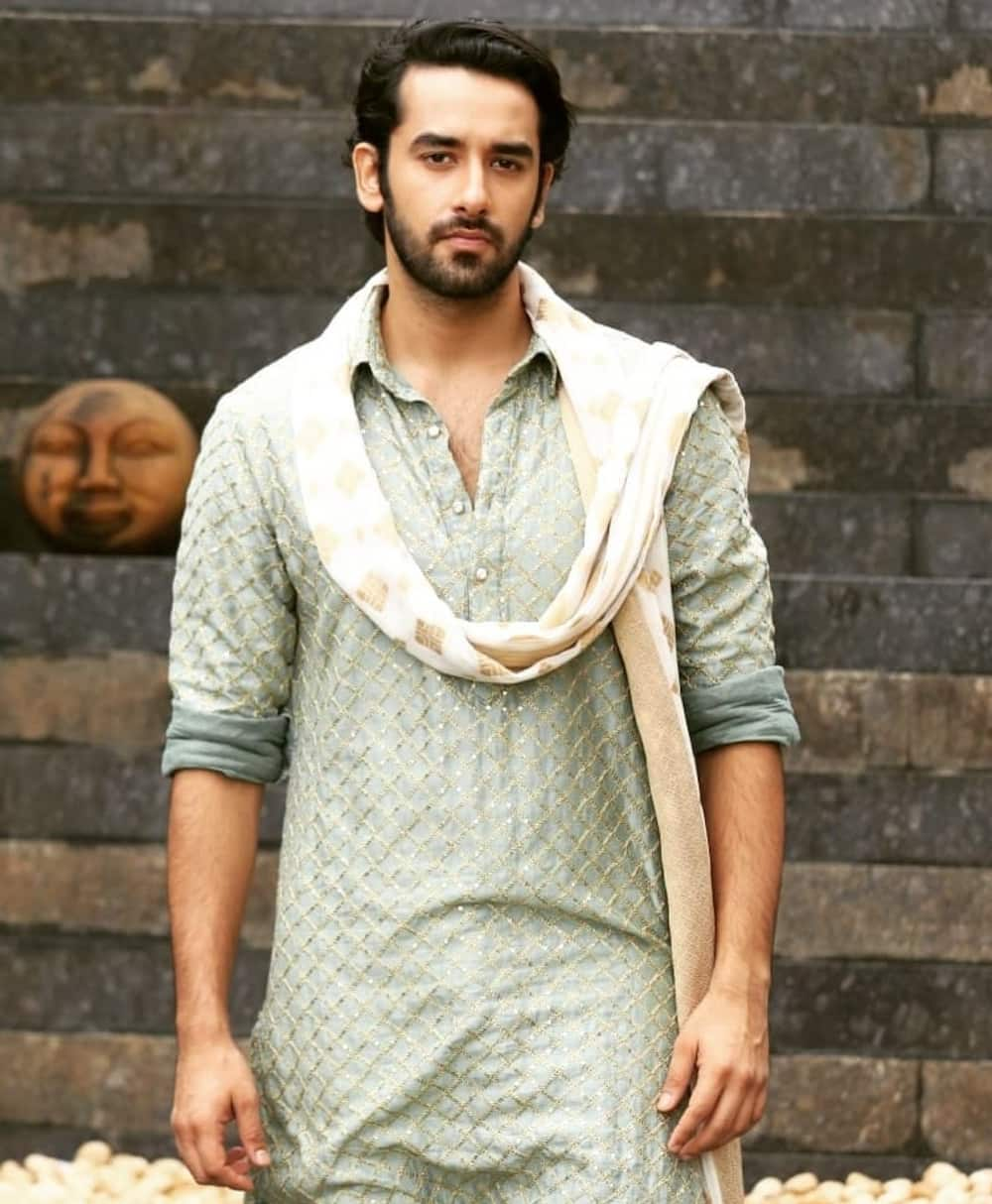 The Kolkata-born actor is best known for his works in television shows. He came to the limelight after acting as Baldev Singh in Star Plus's Ek Veer Ki Ardaas...Veera. Before then, his first appearance was in 2013 when he played the role of Ayaan Dixit in Channel V's Crazy Stupid Ishq.
Hiten Tejwani as Judge Niranjan "Niru" Chaturvedi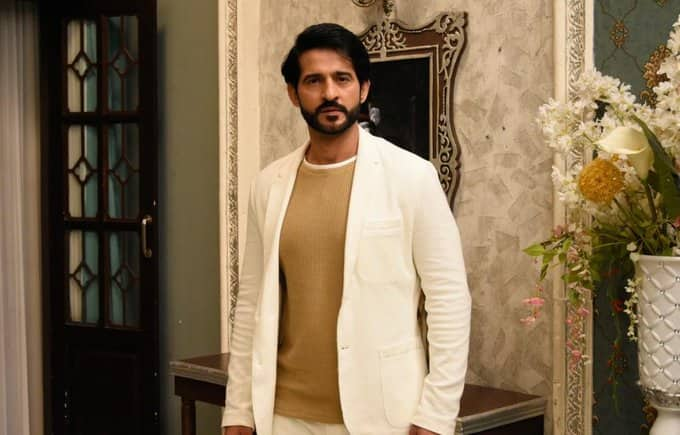 The Indian television actor is also known for his roles in Kasautii Zindagi Ki, Ghar Ek Mandir, Joggers Park, and Shorgul, among others. He has been married to his co-star Gauri Pradhan Tejwani for more than 15 years.
Shakti Anand as Shiv Jha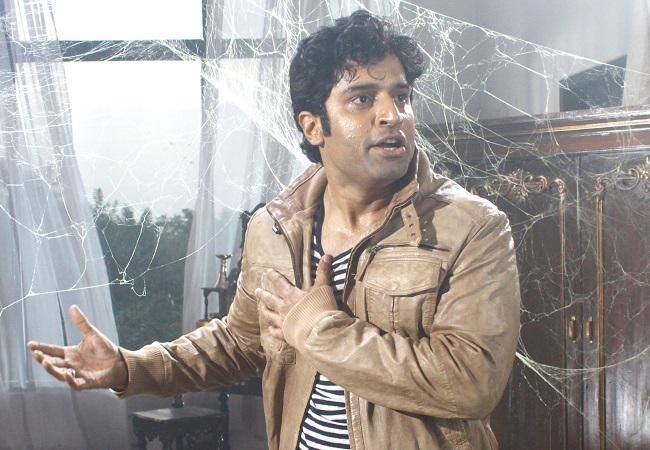 The Indian television actor graduated from the Tamil Education Association university in Delhi. Before he was accepted to work on television shows, he was with GE Capital in Delhi as a medical examiner. He has played in different shows like Nayan Jyoti and Kyunki Saas Bhi Kabhi Bahu Thi.
Panchi Bora as Janvi Sagar Chaturvedi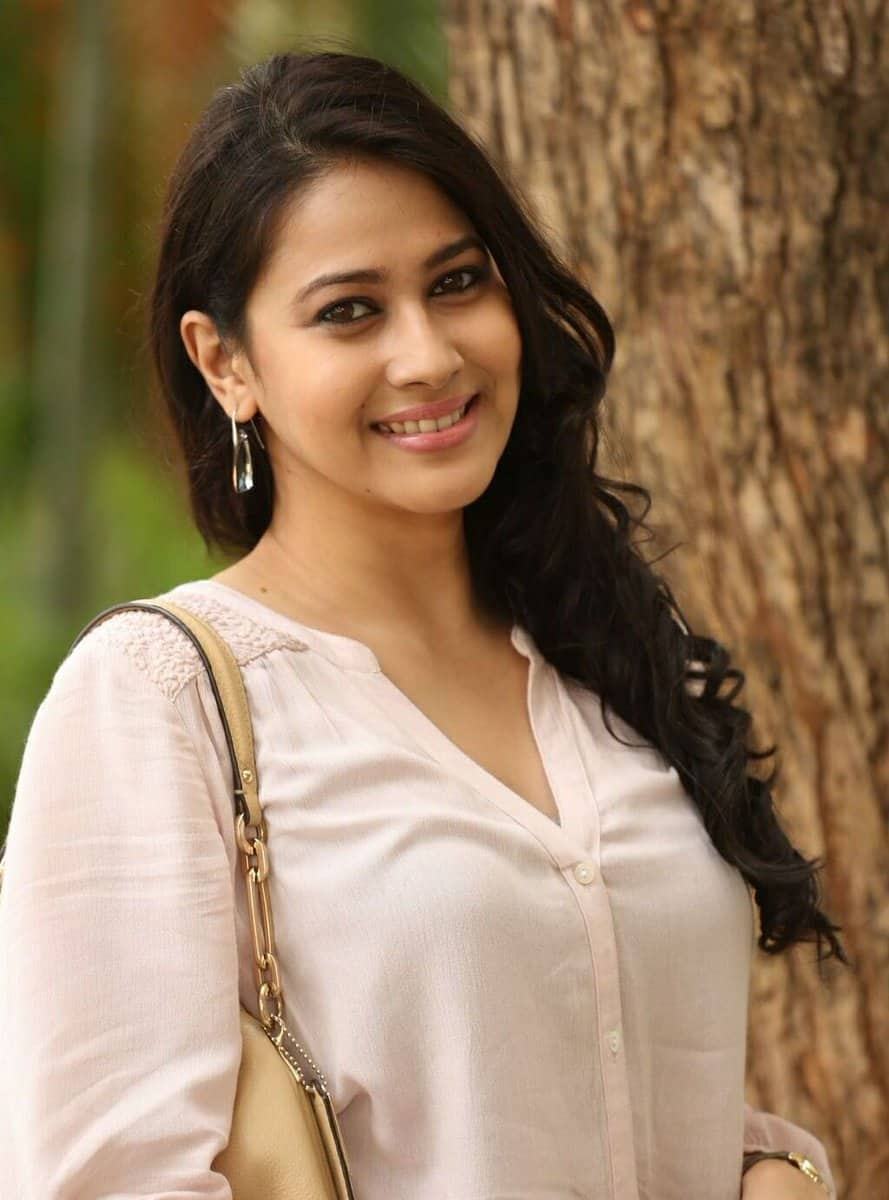 Bora plays the role of Sagar's first wife in the drama. Before she worked in the Telugu film industry, she had played lead roles in different series, including Kitni Mast Hai Zindagi and Kayamath. Apart from her work as an actress, she is also a model.
Other cast members in the television drama series and the roles they played include the following:
Raj Singh Verma played the role of Varun Shukla, the father of Gangaa
Swar Hingonia played the role of child Sagar Chaturvedi
Gungun Uprari was known as Madhvi Niranjan Chaturvedi
Sushmita Mukherjee featured as Kanta Chaturvedi/Ammaji
Vedant Sawant played the character of child Pulkit Chaturvedi
Abhishek Tewari as Pulkit Chaturvedi
Anushka Singh as Riya Jha
Shagun Sharma acted as Ashi Jha
Rajesh Balwani featured as Kushal
Puja Sharma was known as Kashish Sameer Mirza
Akash Gill as Yash
Rakhee Tandon as Prabha
Romanch Mehta as Ratan
Sunil Jaitley as Maharaj Ji
Jaya Bhattacharya played the character of Sudha Bua
Gaurav Khanna was known as Dr Sameer Mirza
Arshifa Khan as Radhika Jh
Utkarsha Naik as Savitri Jha, Shiv's mother
Pankaj Berry as Mr Jha, Shiv's father
Kishwer Merchant as Asha
Amardeep Garg acted as Karoli Baba
Dinesh Mehta as Pratap Jha
Anokhi Anand played the character of Jhumki Pratap Jha
Nausheen Ali Sardar as Rahat Sameer Mirza
Rucha Gujarathi as Zoya Mirza/Zoya Chaturvedi
Gaurav Deshmukh acted as Sahil Bora
Sarwar Ahuja as Advocate Palash Banerjee
Rizwana Shaikh featured as Mairi
Divyangana Jain as Ragini
Ahsaas Channa played the character of Teenage Saloni
Suman Shashi Kant as Monsieur Srivasta
Pooja Sethi was known as Drishti
Sanjay Gandhi acted as Omkar
Sameer Sharma took the role of Raj
Jasveer Kaur as Simrev
Samridh Bawa served as Bal Mahant Gautam
Mukul Nag was known as Mr Chaturvedi
Amita Khopkar played the character of Shanta Devi
Gangaa full story
Do you need background information on how the drama series began? Here is the summary of each season.
Gangaa season 1
At a very tender age, Aditi Sharma, known as Gangaa, was married off, and unfortunately for her, she soon became a widow. This was after her father and husband died because of a riot that took place around the river Ganges. She was later accused of being the person who killed her husband, and from there, she was forced to go through the rituals and superstitions associated with widowhood.
READ ALSO: 'YoTV' and 4 other SABC shows halt production due to Covid-19
Lawyer Niranjan Chaturvedi and his wife Mahdvi adopt and treat her as their child, alongside Pulkit and Sagar, their children. Sagar and Gangaa become friends. He stands by Gangaa before he moves to London for his studies. Because Sagar believes that Gangaa is the only person in his life, the name, Sagar ki Gangaa, was given.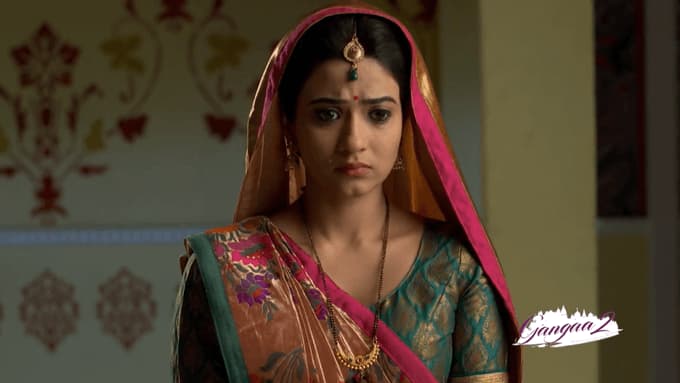 Gangaa season 2
Ten years later in Gangaa 2nd season, Gangaa waits for Sagar before finding out that he is in love with Janvi, whom they studied together in London. As of the time that Sagar realises that he loves Gangaa, he had done roka with Janvi. As much as he wants to express his emotional feelings to Gangaa by applying vermilion, his family will not permit it because of Gangaa's widowhood status. Niranjan pleads with Gangaa, and she leaves Sagar. It hurts the son, and he goes on to marry Janvi out of frustration. The union suffers because there is no love.
Palash falls in love with Gangaa and proposes to her, but she refuses because of her affection for Sagar. Overdose of drugs ends up Janvi's life, and out of fear, Yash hangs her body to make it look as if she committed suicide. Gangaa arrives home, Sagar hugs her and cries his heart out. The police arrest everyone except Gangaa. With much pleas, Palash sees to the release of everyone else except Sagar so he could marry Gangaa. After spending two years in jail, Sagar returns home, and Ammaji agrees to Sagar and Gangaa's marriage.
Unknown to Sagar that something was mixed with his drink, he sleeps with Gangaa but wakes up not knowing what happened. After finding out that she is pregnant, he finds it hard to agree that he owns the child. Gangaa leaves the house eventually and meets with a person who caters to poor, homeless girls known as Rahat. Gangaa gives birth to a baby girl on the day of Krishna Janmanashtri, and she christens her baby Krishna. Niranjan eventually realises that Sagar is Krishna's father.
Gangaa season 3
Shiv Jha saves the life of Gangaa, who he intends marrying. Unknown to him, he mistakes Sagar's Gangaa for his Gangaa as both of them wear similar saree. As Shiv and Gangaa gradually become emotionally attached to each other, his family opposes their union for personal ambitions. One day, Shiv sees Sagar's family, and he sees Gangaa there. After Sagar recognises his Gangaa, he forces her to go with him. Eventually, Shiv finds out the truth that Gangaa is actually Sagar's wife.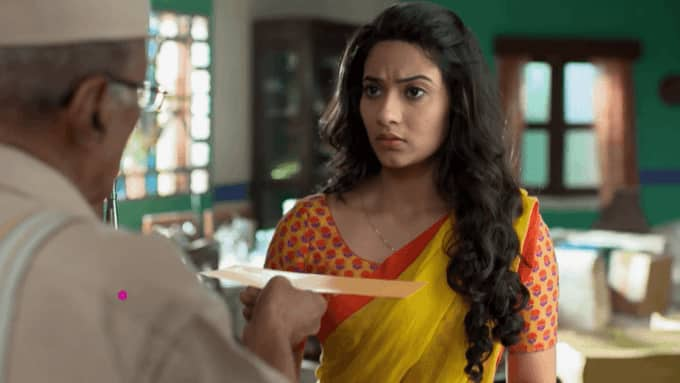 As he returns her to Sagar, some thugs attack them. Shiv's brother Pratap, while trying to shoot Shiv, ends up shooting Sagar in the chest. In his helpless state at the hospital, Sagar makes Shiv promise him to take care of Gangaa. As a sign of vermilion, Shiv fills Gangaa's forehead with his blood.
Gangaa teasers
The exciting drama series has continuously entertained lovers of Bollywood across the world with daily episodes broadcast from Mondays to Sundays on Zee World at 20h00. Based on Gangaa last episode, it is worth noting that Akbar and Jodha have not been found yet. Hopefully, once the COVID-19 shutdown is eased and all Zee productions, post-production facilities and dubbing studios are back to operations, the mystery would be unravelled.
Frequently asked questions
Below are some of the questions that viewers have asked concerning the television drama so far.
How old is Gangaa in real life?
The Indian actress is 36 years old. She was born on the 24th of August, 1983, in Amritsar, Punjab, India.
Who is Gangaa real husband?
Gangaa is married to Sarwar Ahuja, and their union is not less than five years old. According to The Times of India, they met during India's Best Cinestar Ki Kho.
What happened to Gangaa at the end?
Initially, Gangaa denies being Shiv's wife because she chooses to be Sagar's widow, but after it was decided, she needs to stay with Shiv. She later develops feelings for Shiv, and they marry.
Gangaa drama series has become an exciting drama series that lots of entertainment lovers look forward to watching. The central theme of the series is well spelt out, and professional delivery of the cast roles have likewise contributed to the TV series' success.
READ ALSO: 'Isono' production temporarily halted due to Covid-19 peak phase
Briefly.co.za reported last week that due to the effect of the coronavirus pandemic, some television drama series would be put on hold. One of such telenovelas is Isono. TV producer and director Lala Tuku announced the postponing of the BET Africa show Isono on social media.
According to her, the decision was reached because Mzansi has entered the peak phase of the coronavirus outbreak, which has consequently affected a lot of things in the country.
READ ALSO:
Shadows from the Past teasers: August 2020
Mehek teasers: August 2020
Blood and Water Netflix cast real names and photos, episodes, full story
Source: Briefly News