Ring of Fire teasers: January 2021
Shekhar wants to ensure that Shristi is separated from Vishu's family. On the other hand, Vishu does not want Shristi to leave after getting the divorce papers. A big blow hits the family when one of their own loses his memory just as Shrishti exonerates herself from the Singh family's malicious attacks. Read the following Ring of Fire teasers for more details.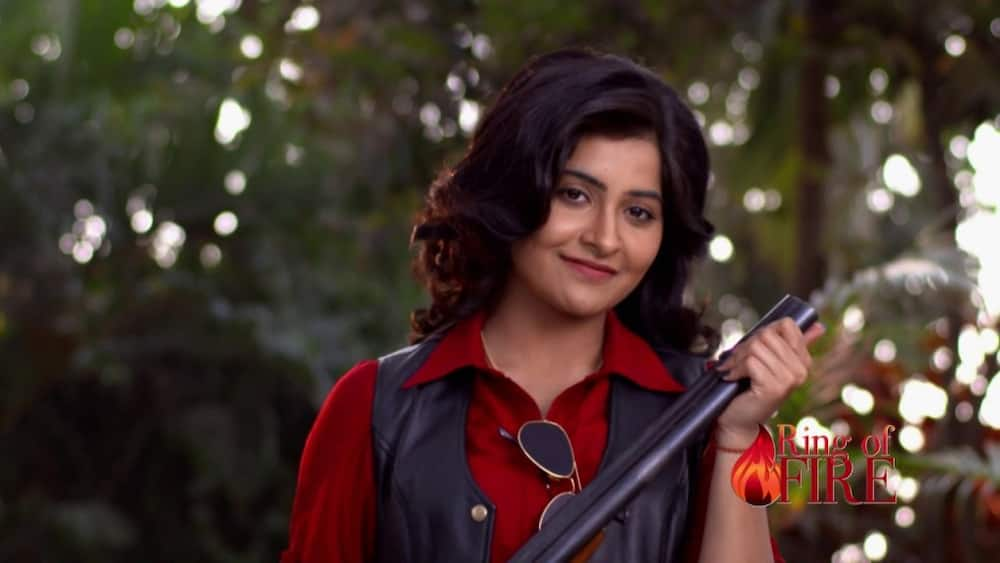 Ring of Fire is an intriguing family drama series that follows the life of Anurag, a bachelor who falls in love with Shrishti, a beautiful woman. His family forces him to marry Ragini instead, and their marriage is far from blissful. Instead, Shrishti marries his brother Vishu, and they have their fair share of problems. Will these star-crossed lovers find their way back to each other?
Ring of Fire teasers January 2021
January episodes of Ring of Fire Zee World have more family drama that you cannot miss. Dulari causes a big fire that almost injures Shrishti, Vishu is encouraged to find another woman to marry after Shristi's decision to end their marriage. Will Vishu agree to move on that easily? Here are the Ring of Fire January 2021 teasers.
Episode 38 - Friday, 1/01/21
Ragini is forced to sleep on the ground after losing a fight for the mattress to Anurag. Soon after, Anurag asks Ragini to accompany him to see the BDO. The BDO is surprised because he expected a higher number of individuals.
Episode 39 - Saturday, 2/01/21
Anurag is tipsy after drinking with Vikral, and Ragini manages to place him on the sack so that she can change his clothes. Shristi can hear some girls gossiping about her relationship with Shakhar. At work, Shrishti tells Shekhar that she is not interested in his assistance to avoid people talking about them.
Episode 40 - Sunday, 3/01/21
Shristi does not want Parag to be with Shekhar while things get of control after Ragini, Vishu, and Anurag play a part. Vikral rebukes Parag for the occurrence in the courtroom but is downed by Anurag. Later, Revati makes Anurag aware of the fasting for naag Panchami puja, and he assures her that Ragini will be there.
Episode 41 - Monday, 4/01/21
Ragini, Shristi, Suman, Ranveer, Anurag, and Vishu go to the temple for the afternoon's naag Panchami puja. Shekhar recruits goons so they can teach Ragini a lesson. He then decides to go with Shristi to the temple as he worries she might be affected by the madness.
Episode 42 - Tuesday, 5/01/21
Ragini lets Anurag know that he cannot be like her father. Vishu informs Revati that there is a chance to fulfil both Vidvaan and Shristi. Ragini and Shristi argue, and Shristi dismisses her point of view as being disgusting. Meanwhile, Shekhar sees an opportunity in the tension between Shristi and Ragini to make sure that Shristi is completely separated from the household of Vishu.
Episode 43 - Wednesday, 6/01/21
Shekhar lies about Shristi being responsible for delivering the legal notice, thus inciting Ragini and Vikral against Shristi. Later, Anurag tries to control infuriated Ragini as Veena and Vikral eavesdrop on their conversation.
Episode 44 - Thursday, 7/01/21
Anurag gets back home, and the following day, Dulaari and Divya tie rakhi into Anurag and Vishu. Later at the involvement celebration, Anurag lets people know that Ragini is his wife irrespective of what happened.
Episode 45 - Friday, 8/01/21
Vidvaan makes Anurag aware that Shristi will be handling their legal matters while Shekhar goes to the Singhs so that Gayatridevi can look into a few files. He later admits his respect for Shristi for making Vishu envious. On the other hand, Vishu and Ragini walk together, and he opens up his feelings to her.
Episode 46 - Saturday, 9/01/21
Ragini wants to use her fake injury to teach Anurag a lesson as Anurag welcomes Veena to stay at the Singh household. On the other hand, Shristi gives Shekhar the divorce document so that he gives it to Vishu.
Episode 47 - Sunday, 10/01/21
Brijban and Revati want to get Vishu married again. They ask the priest to help them find an illiterate but wealthy lady for Vishu. Ragini picks up their conversation and devises a plan to stop them. Later, Ragini confronts Shristi, but Vishu wants her to change her position on the matter.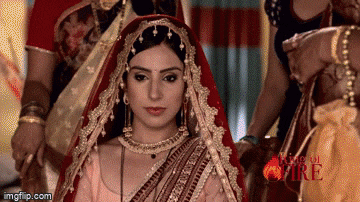 Episode 48 - Monday, 11/01/21
Brijban and Revati attach copies of divorce papers to the land agreement file, and Summer and Purushottam meet at Shristi's office to confront her about her decision. Later, Purushottam discovers the decision by the Singh family to marry off Vishu again. The realisation shocks him so much that he ends up suffering a stroke.
Episode 49 - Tuesday, 12/01/21
Ragini exposes the Chauhan family for ganging up with Nimki Deki, and Vidvaan and Shristi point fingers at Revati. Brijban, Revati and Dulaari lure Vishu and try to marry him off to Shanti. However, their plan hits a dead end as Vidvaan, Ragini, and Shristi make it to the Singh mansion to stop the plan.
Episode 50 - Wednesday, 13/01/21
Vishu adheres to Ragini's instructions, wears formal clothes, and joins Anurag at the construction site. Ragini sees Shekhar and questions him about conspiring with Nemki Devi. Meanwhile, Shristi looks for Ragini. She also misinterprets her presence as a gesture to try and mend the situation between her and Vishnu.
Episode 51 - Thursday, 14/01/21
Poonam, Shristi's friend, hears of her father's accident; hence, she leaves for home, and Vishu and Ragini head back home. Upon arrival, they are shocked to learn that Vidvaan and Shekhar are waiting for them. Later, Ragini reaches out to Purushottam and pleads with him to check up on his daughter.
Nimki Devi visits the Singh family members and makes some unpleasant accusations against Shekhar and Shristi. Later, Revati falls for the trap and decides to reach out to Shristi. She declares her decision to accept her back into the house if she proves to be innocent. However, she threatens to cut all ties with her if she is guilty.
Episode 52 - Friday, 15/01/21
Vishu gets overwhelmed by anger and stops everyone from taking Shristi's name. She also throws her belongings away. When Anurag gets home, he tries to comfort Vishu, although Ragini changes her mind when she informs him about Shekhar's plan. This makes Anurag turn his back on Ragini and points fingers at her for plotting Shristi's downfall.
Episode 53 - Saturday, 16/01/21
Shristi implements her knowledge of the law to put everyone in their place, and Vishu declines to stay in the same room with Shristi. Therefore, he relocates his tent to the living room. Ragini finds herself torn between a rock and a hard place, as she pledges her loyalty to Anurag; hence, she refuses to help Shristi. Later, Shristi shows up at Ragini's room and reveals her motive and reasons for returning.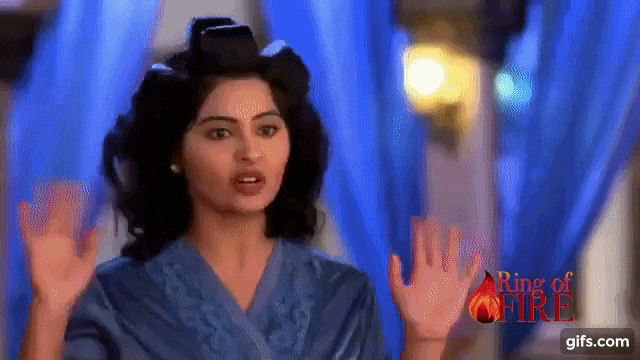 Episode 54 - Sunday, 17/01/21
Nimki Devi shows up at the Singh mansion and hurls insensitive remarks about the members of the family. Revati loses her cool and tells Shristi that she will ensure that Vishu remarries soon. However, Shristi threatens her by telling her that she will counter her with the law.
Episode 55 - Monday, 18/01/21
Anurag receives an unexpected package, and an unknown person reaches out to Shristi to tell her that the parcel contains a bomb. Shristi hurriedly pushes the package out of Anurag's hand, and they are shocked to realise that it is a mere toy. Meanwhile, Ragini alleges that someone is plotting to scare the family, and Shristi and Ragini raise eyebrows about one another and their hand in the state of affairs. Will the blame game make them lose track of the enemy?
Episode 56 - Tuesday, 19/01/21
Revati gangs up with Ragini to try and humiliate Shristi. However, their plan fails to go as envisioned when Shristi counters them before they implement it.
Episode 57 - Wednesday, 20/01/21
Anurag realises that Shristi is troubled; hence, he comforts her and investigates the cause of alarm. Shristi refuses to open up about her issue and pleads with him to show up in court as her character witness. Anurag shows up in the room and questions Ragini for agreeing to sign the petition against Shristi; will Ragini let the cat out of the bag?
Episode 58 - Thursday, 21/01/21
Gayatridevi reaches out to Ragini for help regarding the Navratri 'puja', and Ragini bails out on Parag, and refuses to show up for the search at Shekhar's house. On the flip side, Shekhar becomes more obsessive with Shristi.
Episode 59 - Friday, 22/01/21
Shristi intimidates her in-laws by reading her petition against them aloud. Later, she reaches out to one of her friends who is conversant with technology to trace the phone number of the person she thinks is responsible for Poonam's father's accident.
Episode 60 - Saturday, 23/01/21
The relationship between Anurag and Ragini worsens, and Ragini second-guesses her decision to marry him. Shekhar lures Anurag to leave Vishu alone in the office, and after he leaves, he abducts her and lies to him that she is in the streets.
Episode 61 - Sunday, 24/01/21
Purushottam praises Ragini for unveiling the truth. He also points fingers at Shekhar for betraying him. Ragini reveals her decision to free Anurag of his marital obligation, and as she walks away, Shekhar points a gun and fires at her! Will she survive the accident?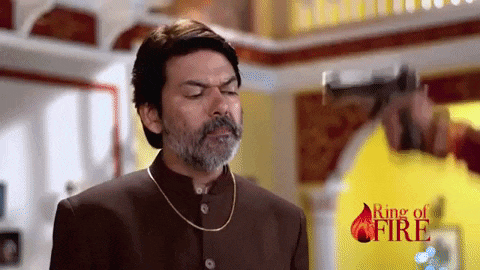 Episode 62 – Monday, 25/01/21
Anurag comes to and shouts out for Ragini; however, when his family gets to where he is, they discover that Anurag has lost his memory. Ragini gives all her time to care for Anurag in the hospital while Shrishti exits the Vishu house now that she has exonerated herself.
Episode 63 – Tuesday, 26/01/21
As Ragini fills Anurag's head with lies, she ends up in unbearable situations. Anurag's mother in a fit of rage for Shrishti calls a sage to their home, the next day, contractors show up and cancel their deals with Anurag's company. Did Shrishti's exit lead to all this chaos?
Episode 64 – Wednesday, 27/01/21
Vishu has an idea of how he can follow the sage's advice and be with Shrishti at the same time by blindfolding himself. Shristi tries to mend her relationship with Revati, stating that they are only hurting Anurag more and they should focus on curing him first.
Episode 65 – Thursday, 28/01/21
Anurag asks Shristi why his family hates her so much, she shrugs off his question and changes the subject. Later on, his family is stunned when Anurag expresses hatred for his mother.
Episode 66 – Friday, 29/01/21
Ragini threatens the Union leader, a thorn in Anurag's construction business, for his interference. Meanwhile, at the dining room, Anurag's mother assigns the duty of cleaning the house to Ragini and Shrishti.
Episode 67 – Saturday, 30/01/21
Dulari plans a massive fire and almost hurts Shrishti, but her brother saves her. At the same time, Anurag and Ragini challenge each other to a firework competition. Later, a doctor tends to the wounds of Shrishti and Vishu who were hurt by Diwali fireworks.
Episode 68 – Sunday, 31/01/21
Anurag does not believe that his family would put themselves in harm's way to save others while Daadi gets visibly weak because of fasting, shocking everyone who sees her. She also forbids anyone from entering the home with soiled shoes because they installed the 'choolah' and 'chatt' prayer.
Shrishti
The rift between her and Ragini is only getting worse after Ragini uses her in-laws to get her to back off. She retaliates legally and eventually exonerates herself. She puts her foot down after Anurag loses his memory, and asks Ragini to set their beef aside until Anurag gets better.
Anurag
He stands by his wife Ragini despite her using an injury against him. Later he confronts her for signing a petition against Shrishti, but their argument is short-lived as he loses his memory soon after this. Will he ever regain his memories?
From the above Ring of Fire teasers, you can see there is unending drama at Singh household. Will they ever find a solution to their problems? Ensure you watch the show on Zee World every day at 7:00 p.m.
READ ALSO: Amma teasers: January 2021
Briefly.co.za published the Amma teasers for January 2021. Here, the adorable character of Zeenat proves the strength of a woman in society. She also plays a role that opposes toxic feminism.
Zeenat does not fight vices in society alone but seeks support from men who share similar values to help her accomplish her mission. Amma airs on Zee World, and it is a true-life story about a legendary woman in India. The series is short because it has few episodes with no rebirth of the characters.
Source: Briefly News