Zara's Nikah teasers: January 2021
Zara's Nikah is one of the best Indian soapies because of the show's uncanny ability to surprise and catch the viewers off guard. In the coming episodes a prominent character dies, another goes to jail, and an unexpected wedding happens. Do not miss these riveting Zara's Nikah teasers for January 2021.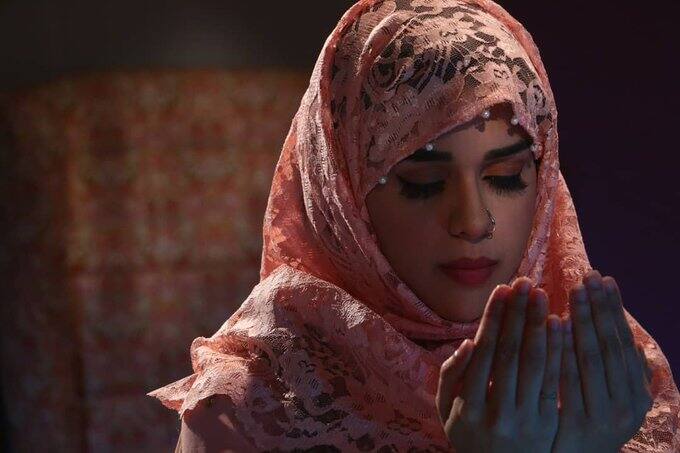 As Zara and Kabir's relationship is past the point of no repair, Zara decides to leave and go to Delhi to further her studies. Kabir is distraught, and even if he pushed her aside, he is not ready to see her leave just yet. Get this information and more in Zara's Nikah teasers below.
Zara's Nikah teasers for January 2021
Rukhsar has her eye on Kabir and is willing to move heaven and earth to get him. Luckily for her, Shahbaz hates Zara, together they will scheme and plot against her and Kabir this entire month. Will they succeed, or is the love between the two strong enough to overcome any obstacle?
Episode 188 - 1st January 2021
Rizwan stalks Zara in a car, but she does not notice him. Later on, she confides in Azra about the feelings she has for Kabir; she ends up burning the pictures they took together to forget her past with him. Meanwhile, Ayesha says that she wishes Kabir and his ex-wife would reconcile.
Episode 189 - 2nd January 2021
Qazi urges Zara to go back to school in Delhi, and soon after, she is on her way to catch a train for school. Kabir informs the Ahmeds about his decision to find work, Shahbaz is very angered by this choice because he would prefer Kabir to become a 'Sheher Qazi'. Kabir speeds to the station to stop his ex-wife from going away,
Episode 190 - 3rd January 2021
Surprisingly, Zara chooses not to go after all and finds herself listening to guidance from Sabina, Amreen's mother. Later on, Kabir collapses in front of Sabina because he thinks his love has gone away. Zara helps her taxi driver's sister, whose spouse wants to leave her. Afterwards, Kabir and his ex-wife bump into each other. Sabina counsels the two, advising them to start fresh by being just friends.
Episode 191 - 4th January 2021
By using Triple Talaaq, Zara stops Sohail from dissolving his marriage with Fatima. Sohail asks Kabir what his association with his ex-wife is, and he declares that they are friends. Sabina helps out with setting up Amreen's wedding, Kabir and his ex-wife ask to help her out; meanwhile, Qazi finds a buyer for his hereditary plantations.
Episode 192 - 5th January 2021
Shahbaz stirs the pot in the Siddiquis house. Zara is asked to design outfits for a fashion show in Lucknow, Kabir stops her from taking part in it. Crooks drug and abduct Kabir. They then warn Zara to pull out from the show, or they will harm her ex-husband further.
Episode 193 - 6th January 2021
Determined not to let his ex-wife lose her dream because of him, he gets away from them. Shahbaz scolds Rukhsar for her failed scheme against Zara. She then vows to do everything she can to stop the show from happening. Under Rukhsar's instruction, all of her models pull out of the show. Ayesha, Salma, and Sabina become her new models, but Shahbaz is still able to cause turmoil in the fashion show.
Episode 194 - 7th January 2021
Everybody adores Zara's outfits; she ends up winning the competition. Meanwhile, Kabir's kidnappers are taken to the Ahmed home to pick out the mastermind. Rukhsar schemes yet again to embarrass Zara in front of Sabina and Amreen at Amreen's wedding.
Episode 195 - 8th January 2021
Kabir shows off his cooking skills to the family, and his ex-wife apologises to him for putting him in the competition without his consent. She tries to talk him into it, but he is adamant that he will not participate. Zara ends their cordial relationship, and soon after Kabir is faced with a key decision.
Episode 196 - 9th January 2021
Kabir's expert cooking impresses the judges in the first round even though Shahbaz berates him and accuses his ex-wife of leading him astray. Kabir later discloses the real reason he participated in the competition in the first place.
Episode 197 - 10th January 2021
Salma suggests that Zara finishes Arshi's cousin's order first, but dead set on turning Kabir against his ex-wife, Rukhsar damages all the clothes she has designed. As Kabir picks Shahbaz's car from a dealership, an attendant steals his mobile and locks him up on Shahbaz's instructions. He does this to stop Kabir from competing.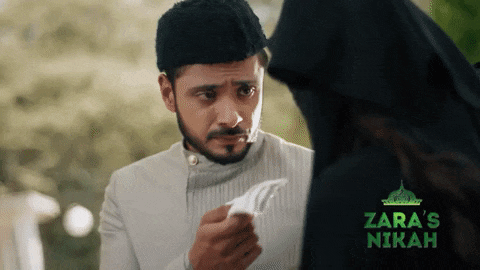 Episode 198 - 11th January 2021
Rukhsar discovers where Kabir is locked up and gives Zara the address, she saves him, making it in time for the competition. He makes a dish called 'Mitti Ka Gosht', with a recipe from Salma and he succeeds. He makes it to the final round.
Episode 199 - 12th January 2021
Ayesha tells Rukhsar that she wants Kabir and Zara to be wed again after the competition ends. Rukhsar is annoyed with Ayesha and gives her poisoned milk.
Episode 200 - 13th January 2021
Ayesha pretends to be fine in front of the family. Determined to kill her, Rukhsar gives Ayesha more poisoned milk, at the same time, Shahbaz is irritated by the good relationship forming between Kabir and his ex-wife.
Episode 201 - 14th January 2021
Kabir ignores Shahbaz, and follows Ayesha's proposition; instead, he also convinces Salma to permit Zara to travel. At the same time, Ayesha's health worsens, and Rukshar wishes for her to die.
Episode 202 - 15th January 2021
Qazi is threatened by his community. Despite this, he supports Zara and her ex-husband. Later on, Kashan takes Ayesha to the emergency room.
Episode 203 - 16th January 2021
When Rukhsar tries to warn Kabir about Ayesha's health, Kashan stops her. Zara looks for beneficial tips for Kabir on his last leg of the competition but is caught by the police and taken to jail. Will she miss the competition?
Episode 204 - 17th January 2021
The police accuse Zara of being part of a conspiracy due to the pen found in her bag, luckily, a lawyer, Zain Abdullah, comes to her rescue. Meanwhile, Ayesha convinces Kabir to finish the competition. Qazi finds out about Siddiqui's detention by the police from her lawyer and decides to join her in Mumbai. Still in the dark about where his ex-wife is, Kabir takes part in the competition's final round.
Episode 205 - 18th January 2021
Kabir is declared the winner of the competition. Only, later on, he finds out about his ex-wife's problem and thanks Zain for helping her out. After confiding in Salma about Kabir's promise, Rukhsar gives Ayesha poisoned soup intending to kill her finally.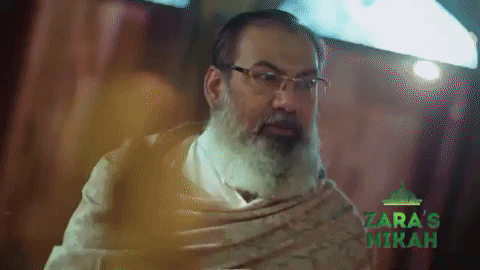 Episode 206 - 19th January 2021
Kabir vows to Salma that he will sever ties with Zara and convince her to wed again, he then goes to the airport to pick Zain. Shaqeel and his cronies intimidate Qazi who later accuses Kabir of turning his back on Zara when it does not suit him to be associated with her. After a quarrel with Shahbaz, the reporters questioning Kabir make horrible remarks about his situation with Zara.
Episode 207 - 20th January 2021
The cops show up at Siddiqui house and charge Zara with terrorism, Kabir makes a firm stand, which leads him to be admired by the young people in the community. Salma sternly warns Zara to stay away from Kabir; she then adds fuel to the fire by making a choice for Zara and telling Kabir making him cry.
Episode 208 - 21st January 2021
Salma and Qazi suggest that Zain marry Zara, this catches Zara off guard, and she confronts her mother and father. Kabir tries to convince his ex-wife to marry Zain, and a doctor gives a surprising diagnosis of Zeenat's unborn child. Zara warms up to the idea by accepting to meet Zain's sister who blesses their marriage.
Episode 209 - 22nd January 2021
Everyone is surprised when Zain convinces Kabir to show up at the Siddiqui house, later on, Zara asks Kabir to be a witness at her wedding and urges him to wed Rukhsar. Their 'haldi' ceremony begins, and Shahbaz remains adamant and refuses to follow the doctor's orders for Zeenat.
Episode 210 - 23rd January 2021
Everyone is sad after Zeenat has a miscarriage, while Zara refuses to marry Zain if Kabir does not attend her marriage ceremony. Ayesha uncovers Rukhsar's malicious plans on the day of the wedding. Still, Rukhsar smothers her with a pillow, later, Zara sees Kabir in the wedding venue, and she recalls the good times they had together.
Episode 211 - 24th January 2021
Ayesha is declared dead by the doctor at the same time, Zara and Zain's wedding ceremony begins. After finding out about Ayesha, the almost newly-weds leave their wedding halfway to see her, accompanied by Qazi and Salma. Kabir later confesses to his ex-wife that he accepts the union between her and Zain and she bursts into tears.
Episode 212 - 25th January 2021
As Ayesha's final rites are performed, Salma vows to help Zara is whatever she wants. Later, Zain links up with Kabir and his ex-wife, what he tells them leaves them dumbfounded. Zara comes across a cheque given to Salma by Kabir. Kabir tries to make her accept it because he does not intend to come back once he leaves for Dubai.
Episode 213 - 26th January 2021
Kabir becomes angry when Shahbaz openly says that his goal is to ruin his ex-wife's life; afterwards, Peer Sahab talks to Shahbaz telling him that Kabir being a Qazi could destroy their religion. Kabir takes his ex-wife to where Ayesha is buried.
Episode 214 - 27th January 2021
Salma is concerned after discovering that Zara is with Kabir, she spills the beans and tells the Qazi about Kabir's promise. Kabir is encouraged by his ex-wife to probe what happened at the Bilasa factory explosion, but to prevent being found out, Shahbaz sets out to murder Zara.
Episode 215 - 28th January 2021
Rizwan finds out that Zara and Kabir are digging around and shows up at Bilasa. Zara tells Kabir about her idea on how to catch the person behind the explosions. Kabir wants her to go with him to Dubai while Rukhsar pits Shahbaz further against Zara. Later, Kabir and his ex-wife are appalled when they see Rizwan and Sajid meeting.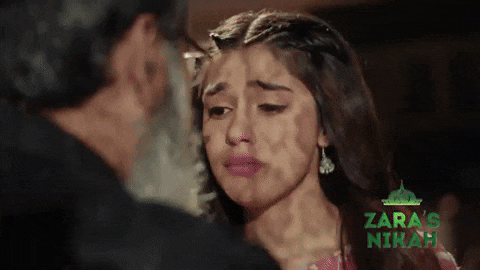 Episode 216 - 29th January 2021
Rizwan is falsely accused of shooting Zara because of Shamsher as Shahbaz consents to help Rukhsar kill Zara. Zara consoles a guilt-ridden Kabir promising a fresh start for their relationship. Zara comes across a police report about the Bilasa factory explosion that astonishes her.
Episode 217 - 30th January 2021
Zara is sceptical about Shahbaz who just proposed to help Rizwan get out of jail if he follows his orders. Zara goes to have supper with Kabir and in the process, exposes Shahbaz's true motives. Shahbaz goes to where they intend on murdering her.
Episode 218 - 31st January 2021
Zara goes to the car to get their phones, and she sees Shahbaz, she confronts him and vows to expose his crimes before Kabir. He shoots at her. Did she survive, or is she dead?
Kabir
It is evident that he still has strong feelings for his ex-wife, and despite them having a rocky start, they eventually become friends again. Rukhsar comes in between their relationship and even kills Ayesha because she supports him and Zara. Will they fall back in love?
Shahbaz
He is a criminal and a magnet for trouble in the show. He visibly disapproves of Kabir's ex-wife because of what she knows about him and even plots to kill her just to keep his secret. He finally finds her alone and shoots at her. Will she survive his attack?
What do you think about these Zara's Nikah teasers for January 2021? Do you think Zara will make it out alive? The show is, undoubtedly, getting more exciting to watch with time. Catch the show daily on Zee World to find out what your favourite characters are up to.
READ ALSO: Amma teasers: January 2021
Briefly.co.za published the Amma teasers for January 2021. Here, the adorable character of Zeenat proves the strength of a woman in society. She also plays a role that opposes toxic feminism.
Zeenat does not fight vices in society alone but seeks support from men who share similar values to help accomplish her mission. Amma airs on Zee World, and it is a true-life story about a legendary woman in India. The series is short because it has few episodes with no rebirth of the characters.
Source: Briefly News