Zuba 2 teasers: January 2021
The festive season must have exposed you to some of the most interesting soap operas and movies, and you might easily get hooked to these shows. The best part about them is that they bring out relatable situations. Zuba 2 teasers for January 2021 highlight some of the snippets of the show and what to expect in the oncoming episodes.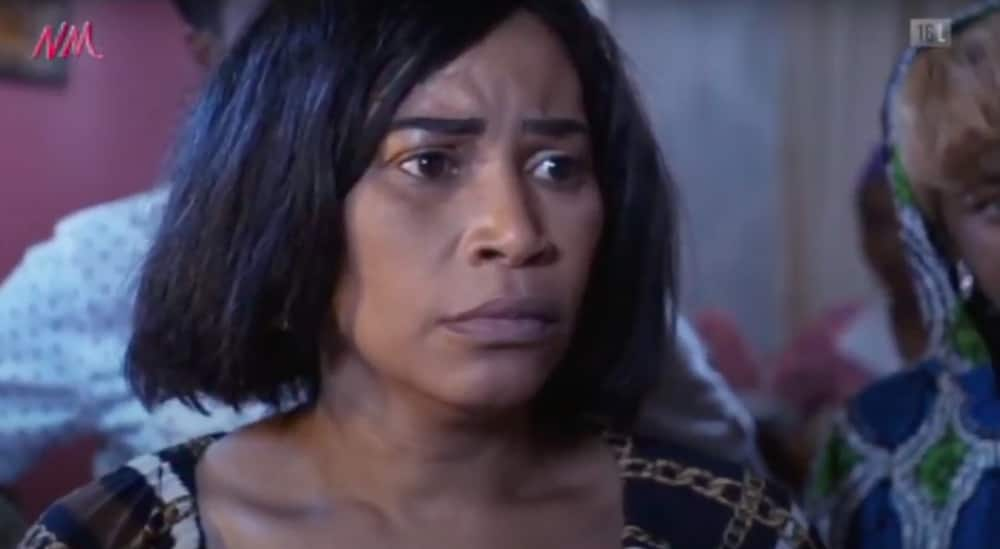 Zuba 2 is an exciting show that shows tough love and how much some of the characters are willing to go for the sake of their interests. The best part about it is that it also exposes you to a different cultural setting. The highlights in Zuba 2 teasers for January 2021 will fill you in on what to expect in the oncoming episodes.
Zuba 2 teasers for January 2021
Zuba goes on a mission. Along the way, she does the unthinkable and puts those who are close to her at risk. During her course, she discovers some sensitive information and threatens to use it against them. Will her mission be successful?
Episodes 11 - 12 - Friday, 1st of January 2021
A mysterious caller bothers Suwi, and Zuba manages to run away from Wana and Thando. Later, she realises that she is still attracted to Thando.
Thando prefers to wear Zuba's outfit instead of Wana's British outfit, and Yemba chooses an outfit that Thando inspired.
Episode 13 - 14 - Saturday, 2nd of January 2021
Yemba spots how beautiful Zuba is, and on their way to the party, the car breaks down. As the driver tries to fix it, Zuba bumps into Thando. What will she do to avoid the awkward situation?
Suwi and Amai Chidothi argue about Luyando's future, and Amai Chidothi insists on the child staying behind. Later, Joshua realises that Suwi is missing; hence, he goes out to look for her and nearly catches her with the unwanted guests.
Episode 15 - 16 - Sunday, 3rd of January 2021
At the office, Yemba is angry with Zuba for what happened during the party. Later, Zuba realises that her actions interfered with her father's position at his place of work. She blames herself for the situation.
Phingiwe and Charlie question Suwi about Luyando, and Suwi comes up with a narrative to convince them to let him stay with them. The story also takes care of Luyando's background.
Episodes 17 - 18 - Monday, 4th of January 2021
Thando worries about Phingiwe's health condition, and she tries to seek a doctor's opinion. Later, Zuba reaches out to Mwansa to consult about the idea of going to meet with the mysterious caller.
Zuba comes across a photo that Mwiza gave when she was in prison, which triggers her to remember something. Therefore, she goes to an unknown market to look for Mwiza.
Episodes 19 - 20 - Tuesday, 5th of January 2021
Zuba implements the plan that Mwiza cooked, and she asks her father to go back to the Sosala mansion.
Suwi ruins Wana's plan to seduce Thando, and Zuba and Mwiza discuss the final phase of her new identity.
Episodes 21 - 22 - Wednesday, 6th of January 2021
Zuba shows up at the Sosala mansion and introduces herself as Zara Salvador, and no one recognises her. Suwi gets uncomfortable when she realises that everyone is impressed by her beauty.
Dr Mwaba emphasises the seriousness of Philingwe's illness, and she encourages her to open up to the members of her family about her feelings.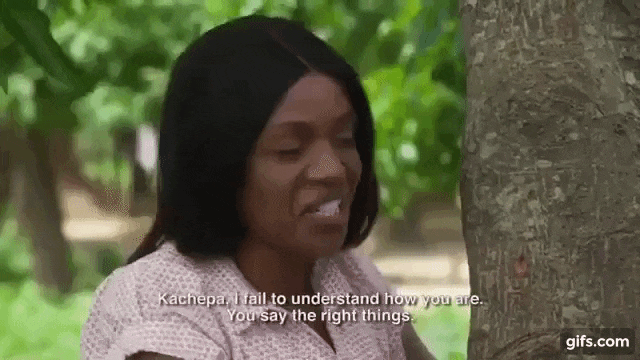 Episodes 23 - 24 - Thursday, 7th of January 2021
Zara befriends Emelia to find out more information about Leya's absence, and Yemba realises that she is falling for Yuba, and the feeling makes her uncomfortable.
Tasha makes Thando develop doubts about the accusations that Zuba is making, and Zara begins to have doubts about her deceptive life, and she regrets it.
Episodes 25 - 26 - Friday, 8th of January 2021
Zara finds out about Thando's efforts to bail her out of jail while she was there, and she gets confused and reacts as Zuba. Will this reaction blow her cover?
Tasha spots Zara snooping around and suspects her actions. This causes Zara to worry that her plan is more dangerous than she imagined.
Episodes 27 - 28 - Saturday, 9th of January 2021
Tasha nearly blows Zuba's cover; hence, Zuba resorts to revealing the secret to Tasha to make the situation more comfortable and more manageable.
Yemba reminisces his childhood, and the painful memories make him emotional.
Episodes 29 - 30 - Sunday, 10th of January 2021
Joshua expresses his prospects to be part of the 'I wear Zambia' project, although he worries that Phingiwe will not let him be part of the movement. Later, Mwansa opens up to Zuba about Yemba's temperament and the reason he is acting that way.
Zara goes out to look for Leya, and in the process, she gets trapped in a van alongside Thando, and they share an affectionate moment.
Episodes 31 - 32 - Monday, 11th of January 2021
Luyando shows up unexpectedly and ruins Suwi's attempts to seduce Joshua. Meanwhile, Zuba expresses his concern about Yemba's secret and why he visits her father.
Phingiwe realises that she made a mistake to slap the wrong girl, and to worsen the situation, the press finds out about the story. What will she do to salvage the situation?
Episodes 33 - 34 - Tuesday, 12th of January 2021
Thando expresses her worries about Zara lobbying for Zuba, and Yemba gets Zuba a special gift and promises to act on his feelings. On the flip side, Zara suspects Suwi's uptightness with Luyando.
Luyando's imposter mother shows up, and her presence causes a commotion. Zara is disappointed by Luyando's exit; hence, she tries to put Suwi on the spot, although she dodges the bullet.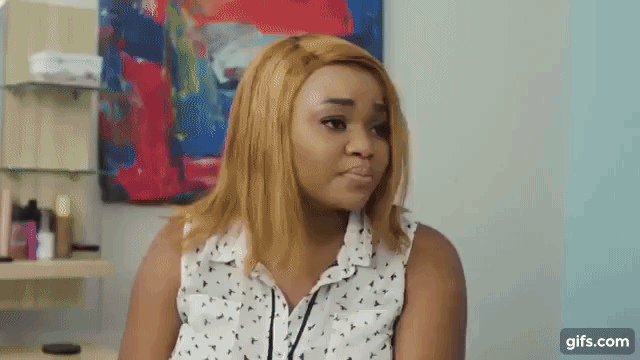 Episodes 35 - 36 - Wednesday, 13th of January 2021
Mainza refuses to heed to Thando's nuggets of wisdom, and Zara receives a message from the mysterious lady, and it changes her facial expression. What is it about?
Charlie seductively touches Zara, and it makes her startled. Later, Phingiwe walks in on Charlie as he tries to make passes at Zara, although Zara hides from him.
Episodes 37 - 38 - Thursday, 14th of January 2021
Zara realises that Thando and Yemba share a deep connection since they grew up together, and the discovery leaves her startled. Later, Yemba moves in with a suitcase, and the sight scares Zuba.
Zuba dances with a broom, and while doing it, she nearly exposes herself to Yemba. Later, Zara and Thando share a passionate hug, and it upsets Wana.
Episodes 39 - 40 - Friday, 15th of January 2021
After the romantic moment between Zuba and Thando, Wana's seduction picture comes up, and it ruins the beautiful moment.
Tasha goes on a mission to locate Wana's ring and find out the man's identity in her pictures.
Episodes 41 - 42 - Saturday, 16th of January 2021
Wana's plan to drug Zara backfires, and instead, she ends up drugging Thando, and he passes out next to Zara in their car on their way home.
A minibus driver rescues Zara and Thando, and he helps to sense the possible effects of the drug, causing Thando's conditions.
Episodes 43 - 44 - Sunday, 17th of January 2021
Zara reaches out to Mwiza to discuss her new finding. The picture of Wana's jewellery prompts Mwiza to offer to trace the jewellery maker. Will the mission bring out anything to rely on?
Yemba tries to make peace with the reality of his past. However, the presence of Hachi and Zuba stirs his mood. Later, Mainza invites him for a meal in the village.
Episodes 45 - 46 - Monday, 18th of January 2021
Luyando does something that makes everyone stressed, although they manage to contain him. Later, Leya does everything to ensure that he stays away from Zara.
Suwi reaches out to Amai Chidohi, although things do no go according to plan. Thando sends Zuba a romantic message although he refuses to reply.
Episode 47 - 48 - Tuesday, 19th of January 2021
Luyanda troubles the caregiver as he insists on getting a particular haircut and the tussle leads them to Mwiza's salon. Meanwhile, Zuba reminds herself of what brought her to the Sosala mansion.
Tasha and Zara insist on knowing why Suwi lied about Luyando's whereabouts. They agree to go on a mission to unveil the truth, although Tumelo forewarns Suwi, and she takes precaution.
Episodes 49 - 50 - Wednesday, 20th of January 2021
Zara tries to find out more information about the relationship between Leya, Suwi, and Luyanda. Meanwhile, Suwi and Wana plan to unveil Zara's secrets and how they relate to Zuba.
As Thando prepares to go on a date with Zuba, Phingiwe falls critically ill, and the situation forces Thando to change his plan.
Episodes 51 - 52 - Thursday, 21st of January 2021
Yemba leaves the Sosala house on a bragging note, and Charlie turns down Phingiwe's dinner proposal because of the date with Zara.
Phanuel spots Zuba spying on Mwiza's salon, and the sight shocks him. Meanwhile, Zara manages to get away with a snare, although she encounters another life-threatening experience that nearly exposes her mission.
Episodes 53 - 54 - Friday, 22nd of January 2021
Suwi's quest to unveil some of the secrets that link Zuba and Zara land her to her true identity. Therefore, she opens up to Charlie, Joshua, and Wana about her findings.
Phingilwe collapses before agreeing to Zuba's confession, and Suwi wishes Phinigwe dead, and she is willing to murder her.
Episodes 55 - 56 - Saturday, 23rd of January 2021
Joshua notices the change in Suwi's attitude, and Suwi taunts Phingiwe about the secret. Wana takes advantage of Thando's sour mood to get close to him, although the move backfires.
The members of the Monoo household worry as the mob camps outside the house seeking to destroy them. Minutes later, Mainza, Zuba, and Hachi face the angry mob.
Episodes 57 - 58 - Sunday, 24th of January 2021
Phingiwe's delusions stir Thando's curiosity, and Yemba shows up on time to rescue the Monoo family members and even invites them to his house.
Tasha stops Suwi's attempts to blackmail her mother, and Thando discovers that Yemba betrothed Zuba, and the realisation leaves him heartbroken.
Episodes 59 - 60 - Monday, 25th of January 2021
Suwi makes the insensitive move of not stopping Zuba from informing Joshua about Luyando. The move depicts how much she does not care about Luyando.
Zuba reaches out to Mwiza to raise the issue about her marriage, and Tasha lets the cat out of the bag regarding Wana's secret. Wana declares her loss of interest in Thando; hence, she throws the ring on the bed.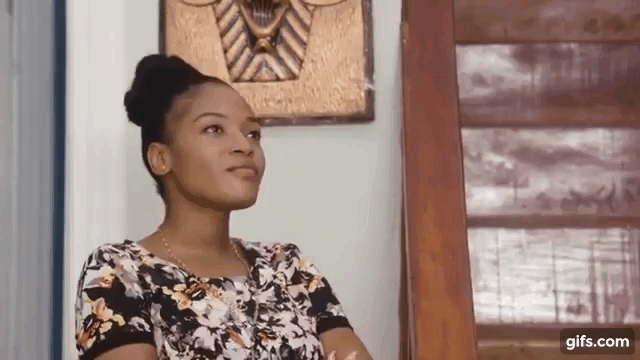 Episodes 61 - 62 - Tuesday, 26th of January 2021
Zuba and Yemba see a wedding planner, and they realise that they do not have a lot of time to prepare for the big day.
Thando envisions himself with Zuba at the altar, and as Yemba leaves when Mainza and Zuba walk toward the altar. The incident leaves everyone surprised.
Episode 63 - 64 - Wednesday, 27th of January 2021
Zuba envisions herself in a white room in the company of Yemba, and as she tries to apologise, Yemba stops her from speaking.
As Thando drives home, he finds out the damning information about the accusations levelled against him on mainstream media. When he gets home, he is received by a fleet of police cars.
Episodes 65 - 66 - Thursday, 28th of January 2021
At the hospital, Jaden advises Phingiwe to stop stressing and focus on her health. Meanwhile, Thando manages to go beyond a police roadblock. However, he leaves his car by the side of the road and hides in a bush. For how long will he run away from the police before they catch him?
The Paramilitary Police force shoot at Thando, although he manages to get away, and luckily, he gets a ride on a truck. Meanwhile, Wana tries to come to terms with the reality of Thando murdering Yemba for Zuba.
Episodes 67 - 68 - Friday, 29th of January 2021
At the Sosala mansion, Zuba warns Phingiwe about Suwi sniffing around for Thando. Meanwhile, Suwi spots blood stains on the bed and questions Zuba about it; does she have anything to do about Thando's disappearance?
The situation forces Suwi to give in and strike a deal with Zuba. Zuba promises to keep her secret regarding Luyando, and in turn, Suwi promises to stop looking for Thando. Later, Zuba suggests that Thando should relocate Yemba's house.
Episode 69 - 70 - Saturday, 30th of January 2021
Mainza gets so angry that he gets into a fight with Thando, and when Zuba starts acting towards Thando, and Mainza feels guilty. Later, Luyando opens up to Luyando about Tumelo abusing him.
Mainza squashes his bad blood with Thando and helps him take his medicine, and Nyember gives Mwiza and Zuba hints on where to find Yemba.
Episode 71 - 72 - Sunday, 31st of January 2021
Phingiwe learns about Zuba becoming CEO of Golden Moments Bridal, making her a double CEO.
There is tension in the car as Zuba's journey to confront Yemba begins with Yemba hiding in the shadows highly focused on revenge.
Zuba
Zuba goes out on a mission to find out what Suwi is up to. She joins forces with Mwiza, an old friend, and they agree that she should go to the Sosala mansion to find out more details. She finds out the truth about Luyando, although she blows her cover and Suwi finds out her identity. Will Suwi stick to her side of the plan?
Thando
Thando tries to rekindle his relationship with Zuba. However, his attempts are thwarted by her indecisive nature. Someone sells him out to the police, and their attempt to arrest him leads him to run away. Luckily, Yemba and Zuba join forces to hide him. How will he get out of the mess that he is in?
The gist in Zuba 2 teasers for January 2021 must have left you trying to figure out what will become of Thando. If you wish to find out more details, you ought to tune in to Novela Magic from Mondays to Sundays at 19h00 and 19h30.
READ ALSO: Unbroken Teasers: January 2021
Briefly.co.za published exciting details of Unbroken teasers for January 2021. If you are a fan of Zuba 2, you ought to check out Unbroken. The drama in the soapie will leave you appalled. Check the highlights to find out what Jesse's fate will be now that she has lost her job, boyfriend, and family.
Source: Briefly News