Mehek teasers: December 2020
The third season of Mehek has been a bumpy ride for most of the cast members. For the longest time, Mehek and Shuarya have been trying to salvage their relationship. However, those around them have been fighting them. If you have been trying to speculate what destiny has in store for them, you might want to check the snippets of Mehek teasers for December 2020.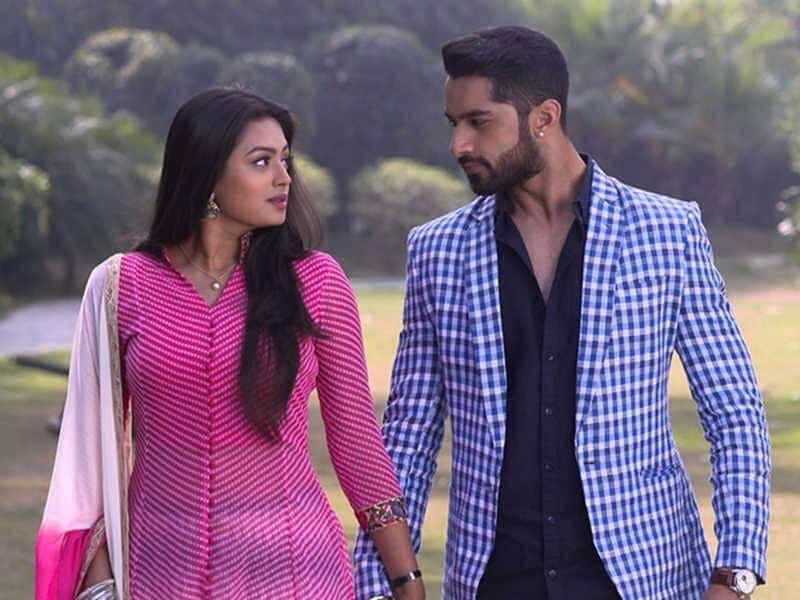 In the oncoming Mehek episodes, something terrible is going to happen to the members of the Khanna family. Before they establish who their enemy is, so much damage is going to have befallen them. Eddie is equally going to experience a setback in his business, and Sanjana might be planning some of the most heinous acts against the people that she hates. Check out Mehek teasers for December 2020 for in-depth details about the drama that awaits you.
Mehek teasers for December 2020
If you missed out the gist in the show, the details of these teasers would help you catch up with the storyline. You will be surprised by what is going to happen to Mehek and Shaurya. Some of the highlights will make you anticipate the oncoming episodes.
Episode 45 - Tuesday, 1st of December 2020
Shaurya comes up with a new plan on how to save everyone from the terrorists, and Armaan takes the risk of trusting Nahida. The engagement makes Priya excited, although she gambles on whether to tell Dennis a secret or not.
Episode 46 - Wednesday, 2nd of December 2020
Shaurya and Mehek take the deadly step of executing their plan, and it looks like they will not make it out without being harmed. A fire breaks out at the location of the Gabela business and burns down their stock.
Episode 47 - Thursday, 3rd of December 2020
Armaan and Abbajaan focus on making their plan work, and Aunt Dolly raises eyebrows about the guests that show up to visit Shaurya and Mehek. Meanwhile, it looks like Amit is slowly falling for Norah.
Episode 48 - Friday, 4th of December 2020
Mehek and Shaurya manage to have their freedom, and they try to rescue everyone from the terrorist attack. Karan works on establishing the facts that will make Sanjana confess to being behind the fire in the factory.
Episode - 49 - Saturday, 5th of December 2020
Mehek and Shaurya's efforts come in handy as they manage to save everyone on time, although Neeve suffers from trauma due to the attack. Khanna's efforts bear fruits as he manages to secure an investor in the Gabela business during the challenging time.
Episode 50 - Sunday, 6th of December 2020
Balwant finds it difficult to find peace after PD's death, and Norah feels insecure when she realises that Karan spends more time with Sanjana.
Episode 51 - Monday, 7th of December 2020
Aunt Dolly notices some inconsistencies in Anjali's behaviour, and the members of the Khanna family are puzzled when someone reveals Anjali's intentions. Sanjana turns the tables for Karan and dooms his efforts.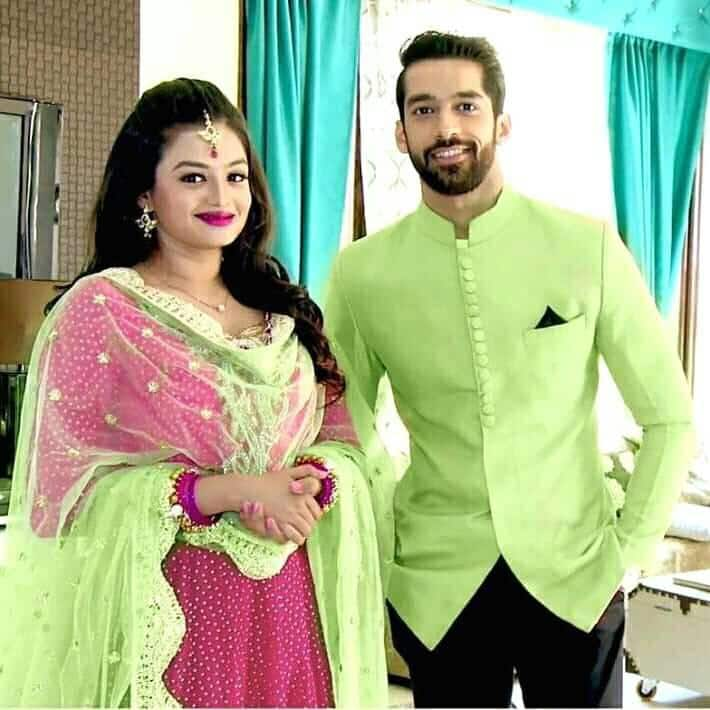 Episode 52 - Tuesday, 8thof December 2020
Anjali beats herself for the feud between Karuna and Hareesh, and Shaurya stands up to Hareesh. Seema calms down Karan and assures him that his efforts will bear fruits.
Episode 53 - Wednesday, 9th of December 2020
Karuna lets her overprotective nature cloud her judgement regarding Anjali, and it looks like Anjali is up to some mischief. Karan finally manages to make Sanjana confess, and this step makes things better between him and Norah.
Episode 54 - Thursday, 10th of December 2020
Anjali does something that causes strife between Karuna and Mehek, and the Sharmas prepare for the move ahead of them. Eddie prepares to relaunch the business to keep Leleti's legacy.
Episode 55 - Friday, 11th of December 2020
Mehek offers to help Anjali, and this makes Karuna treat her like an outcast. Karan tries to make Sanjana trust him, but Sanjana asks him to do one more thing to prove his loyalty.
Episode 56 - Saturday, 12th of December 2020
Karuna's love for Anjali threatens her other relationships, and Anjali manages to work her way around the Khanna family. Priya's husband troubles her and gives her a hard time.
Episode 57 - Sunday, 13th of December 2020
Aunt Dolly realises that Anjali is pulling another one of her antics, and Karuna excommunicates those that love her the most and her action breaks strong bonds. Meanwhile, Norah and Karan put up a show to convince Sanjana that they despise each other.
Episode 58 - Monday, 14th of December 2020
Anjali manages to have Karuna wrapped around her finger and the members of the Khanna household throw Mehek and Shaurya out like outcasts. Sanjana finally gathers the courage to open to Karan about a deep secret that she has been keeping. It looks like this is the evidence that Karan has been looking for.
Episode 60 - Wednesday, 16th of December 2020
Mehek realises what Anjali is up to and contemplates whether to inform Karuna and Shaurya about the truth. Meanwhile, Priya tries to fix her relationship with Dennis.
Episode 61 - Thursday, 17th of December 2020
It looks like Sanjana is a step ahead of the Gabelas and Karan.
Episode 62 - Friday, 18th of December 2020
Anjali strikes back, and this time, she puts Mehek's life at risk; will Shaurya save her? Karan puts Sanjana at the verge of being arrested.
Episode 63 - Saturday, 19th of December 2020
Mehek and Shaurya come bearing some good news for the rest of the family, and Anjali does something that will cost her in the future. Karan loses a piece of evidence that could be significant in sending Sanjana to jail, and this makes him peeved.
Episode 64 - Sunday, 20th of December 2020
The members of the Khanna family unite to fight a common enemy, and Anjali does something that risks Mehek's pregnancy. Sanjana manages to get out of the damning situation.
Episode 65 - Monday, 21st of December 2020
Anjali turns Aunt Dolly and Mehek to be her servants, and Aunt Kanta expresses her concern about what Anjali is up to. Sanjana gets arrested, although she proves to be smarter.
Episode 66 - Tuesday, 22nd of December 2020
Eight years later, Shaurya and Mehek manage to reunite the family, and Eddie goes back to Africa. Priya and Dennis enjoy their marriage, and Nehal and Vicky welcome their bundles of joy.
Episode 67 - Wednesday, 23rd of December 2020
While in prison, Anjali plans to ruin the relationship between Shaurya and Mehek, and Sanjana issues Karan an ultimatum regarding their relationship.
Episode 68 - Thursday, 24th of December 2020
Swetlana declare war, and she announces that she has a team to help her accomplish her mission. The lives of the members of the Khanna and Sharma families are in danger, and Karan's efforts to protect the members of the Gabela family fail to bear fruits.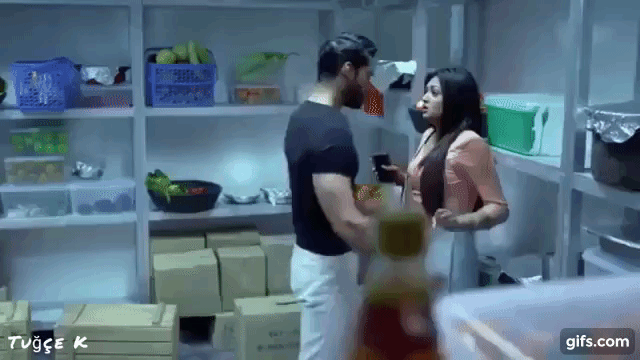 Episode 60 - Friday, 25th of December 2020
The members of the Khanna family learn that Swetlana is not in jail, and the news shakes them. Norah and Karan declare their prospects to get married, and they settle on a wedding date.
Episode 70 - Saturday, 26th of December 2020
Swetlana executes her plans successfully, and Sanjana does a devastating thing that changes the mood for Norah and Karan.
Episode 71 - Sunday, 27th of December 2020
Nine months later, Priya and Dennis welcome their baby, and Jugraj equally celebrates the birth of his son. Meanwhile, Vickram plans to kill his newborn baby girl because he believes that she is a burden to him.
Episode 72 - Monday, 28th of December 2020
Shaurya's father pesters him to join boxing although his passion is cooking. The boys in her neighbourhood bully Mehek, and Nandi gets hurt, and this causes a rift in the family.
Episode 73 - Tuesday, 29th of December 2020
Mehek cuts her hair to participate in the boxing competition. However, it looks like other plans are underway as a group of men come to discuss her dowry.
Episode 74 - Wednesday, 30th of December 2020
Twelve years later, Mehek and her family set out on a journey to a far-off place to escape her father. The coach secures them a home which looks familiar, and Nandi, who is twelve years old now, tests her mother's patience.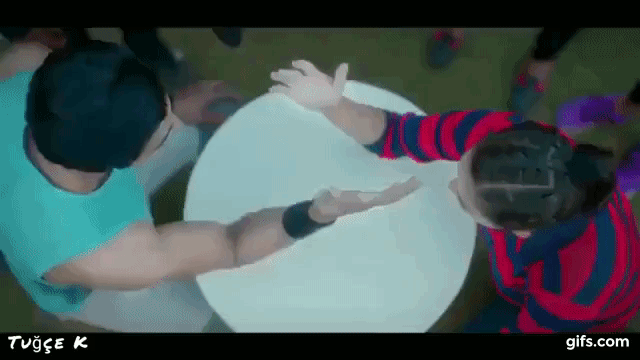 Episode 75 - Thursday, 31st of December 2020
Mehek gets overwhelmed by her anger and gets into a fight with Shaurya and his friends. Nandi's attitude annoys Priya, and she confronts her about it.
Karan
Karan works relentlessly to make Sanjana confess that she is guilty. He blackmails her and makes her believe that he is loyal. After numerous attempts, Sanjana opens up, although he loses a crucial part of the evidence that he could use to implicate her. Will he give up on the case?
Anjali
Anjali engages in some of the most uncouth acts to hurt the members of the Khanna family. She succeeds in turning Mehek and Shaurya against the rest of the family. Even though she ends up in prison, she focuses on ruining their relationship. Will she get at them again?
Did the twists and turns in Mehek teasers for December 2020 spark a series of emotions in you? If you wish to feed your curious mind on the ins and outs of the show, be sure to tune in to Zee World.
READ ALSO: Gangaa Teasers: December 2020
Briefly.co.za recently published baffling details about Gangaa teasers for December 2020. The mood that the show is setting as the year ends is worth the hype; hence, you ought to check them out.
Zoya goes missing, and when she resurfaces, she confesses on how someone violated her. She refuses to open up about the plans that she has about her future, although Niranjan offers to let her stay in her house.
Source: Briefly News