Suidooster Teasers: February 2021
Have you exhausted your stash of Christmas movies and would like recommendations that will keep the fire burning? If that is the case, you might want to check out Suidooster. The best part about the soap opera is that its setting and humour are relatable. Suidooster teasers for February 2021 will fill you in on what to prepare for in the oncoming episodes.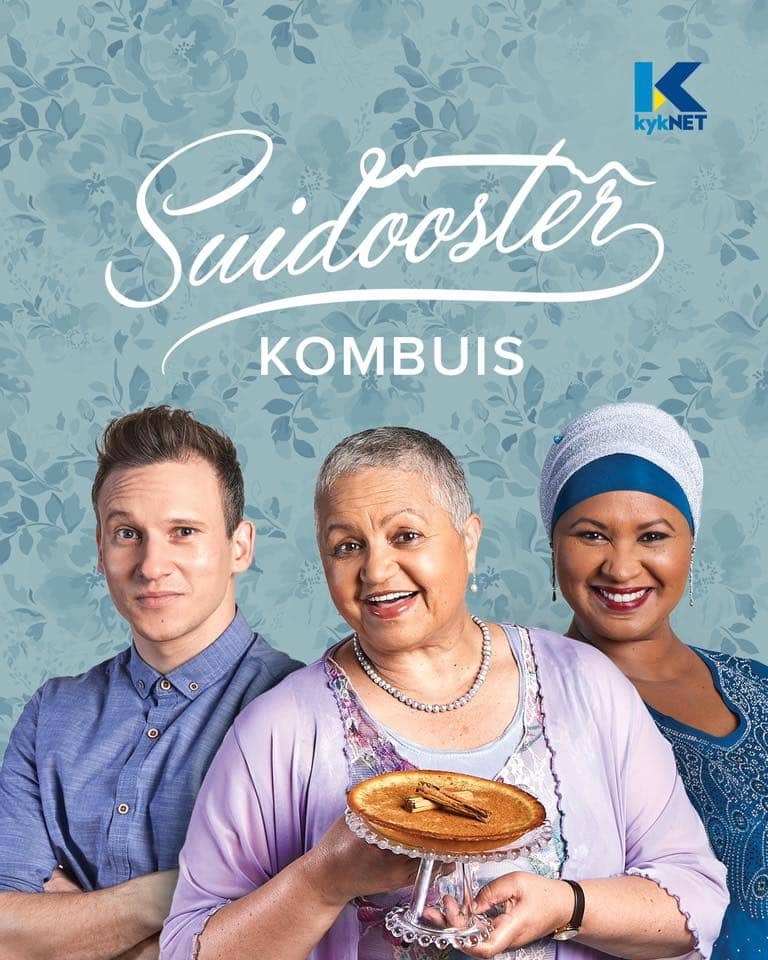 Drama, thrill, and a little hint of humour are what make up Suidooster. The soap opera highlights the ups and downs that the residents of Suidooster town go through as they deal with the rampant rise in crime in the neighbourhood. The show also depicts rivalry and how friends throw one another under the bus for their selfish gains. Suidooster teasers for February 2021 provide hints on what you ought to prepare for in the oncoming episodes. You should check them out for more details.
Suidooster teasers for February 2021
Siya's deteriorating condition has been a call for alarm, and his foes have been rejoicing about his situation. As Kaashifa prepares for her big day, the odds fail to work in her favour, and she ends up threatening the existence of some of her most significant relationships. Will Bridgette find her way out of the dire situation that she is in?
Episode 1204 - Monday, 1st of February 2020
Ty tries to make Lee-Ann believe that hosting house parties is a good thing, and Bridgette finds herself in a complicated situation. Danni realises the need to make a difficult decision, and the neighbourhood spread rumours about Siya's alcohol abuse.
Episode 1205 - Tuesday, 2nd of February 2020
Ty urges the boys to respect Mrs J's wishes, and Siya finds himself at the edge of a cliff. Meanwhile, JPD prepares for a press conference at the site of the new development.
Episode 1206 - Wednesday, 3rd of February 2020
Siya sees the light at the end of a tunnel, and Imraan and Kaashifa realise the need to make an impactful decision. Lee-Ann tries to save a dire situation, although Bridgette does something that worsens the situation.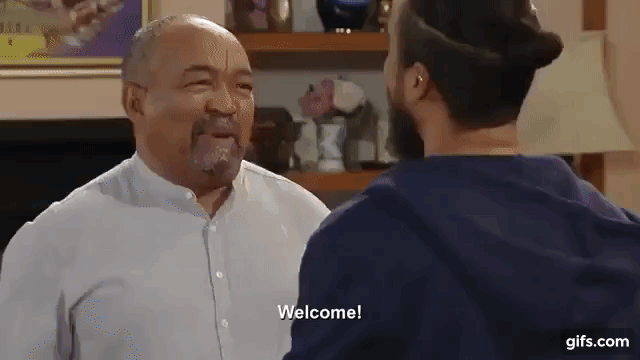 Episode 1207 - Thursday, 4th of February 2020
Joy comes up with something that will draw Nazeem's interest, and on the day of thanksgiving service to honour Mrs J, she focuses her interest on Siya.
Episode 1208 - Friday, 5th of February 2020
Ty and Justin contemplate putting an end to the house parties, although Wade gets a brainwave. Bridgette gets overwhelmed by the events that have been happening, and Siya feels guilty for what he did to Mrs J. Therefore, he contemplates making amends.
Episode 1209 - Monday, 8th of February 2020
Nazeem finds out some sensitive information about Bridgette, and Danni struggles to come to terms with what is happening. Later, Lee-Ann questions Ty and his housemates about their house parties.
Episode 1210 - Tuesday, 9th of February 2020
Siya realises the need to make a hasty decision regarding an unexpected suggestion. The new development faces a hiccup, although Bridgette tries to come up with possible solutions to salvage the situation.
Episode 1211 - Wednesday, 10th of February 2020
Justine, Ty, and Wade come up with ways to set things right with Mrs J, and Siya finds himself in a complicated situation that requires him to make a decision. Bridgette receives more unforeseen news regarding the new site.
Episode 1212 - Thursday, 11th of February 2020
Siya refuses to imagine the struggle ahead of him, and Joy concocts a plan to help Nazeem get back at Bridgette. Kaashifa comes up with exciting plans regarding her case.
Episode 1213 - Friday, 12th of February 2020
Siya's bad day ends in a not so good way, and Nazeem and Joy come up with a new plan. Carmen experiences a series of misfortunes, and Beenie tempts Kaashifa to do something odd.
Episode 1214 - Monday, 15th of February 2020
Siya gets overwhelmed by his series of problems, although someone shows up on time to save him. Kaashifa comes up with a sly plan, although Mymoena finds out what she is up to and tries to stop her from implementing it.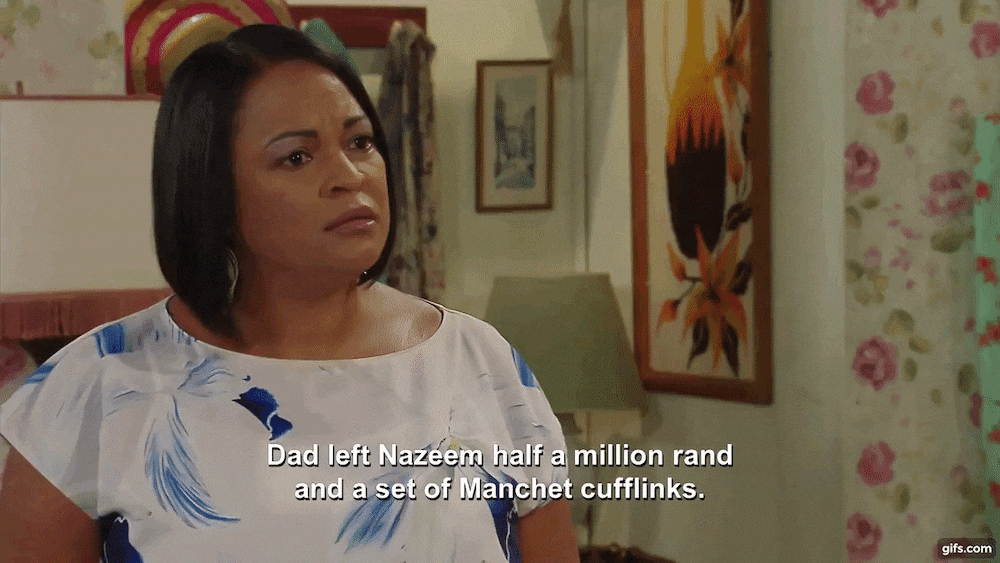 Episode 1215 - Tuesday, 16th of February 2020
Kaashifa's new diet makes her moody, and Danni and Siya try to process the reality of their failure. Nazeem spreads sensitive information about JPD, and Mrs J discovers what happened to Carmen, which breaks her heart.
Episode 1216 - Wednesday, 17th of February 2020
Kaashifa and Imraan scout for a new wedding venue, and Siya realises how uncertain his future is. Jacob's sisters come up with suggestions on how to handle Carmen's situation.
Episode 1217 - Thursday, 18th of February 2020
Nazeem goes on with his plan to bring JPD down, and Siya tries to help Chantel get out of her funk. Jacob's sisters disagree about their suggestions regarding Carmen's situation, and Kaashifa's diet discourages her.
Episode 1218 - Friday, 19th of February 2020
Kaashifa's act of kindness towards Mrs J lands her in a mess, and Carmen seems to be unusually impatient with Rhafiek. Meanwhile, everyone blames Bridgette for the crisis at JPD.
Episode 1219 - Monday, 22nd of February 2020
Bridgette gets overwhelmed by everything that is happening to her, and Imraan's parents make it to Ruiterbosch. Carmen feels a little under the weather, and Siya decides to live with the complicated situation that he is in.
Episode 1220 - Tuesday, 23rd of February 2020
Bridgette and Lee-Ann get confused when they realise how big their mess is, although an unforeseen solution presents itself before they notice it. Wade experiences his fair share of obstacles, and Kaashifa realises how overwhelming planning for a wedding can be.
Episode 1221 - Wednesday, 24th of February 2020
Mrs J insists on a vote, and Carmen and Rhafiek update Mymoena and AB on their new secret. Meanwhile, Adara does something that pisses Kaashifa off.
Episode 1222 - Thursday, 25th of February 2020
Carmen realises that Mymoena and AB did not stick to their side of the plan, and the realisation makes her pissed off. Nazeem receives a surprise, and Kaashifa does something that hurts Adara's feelings.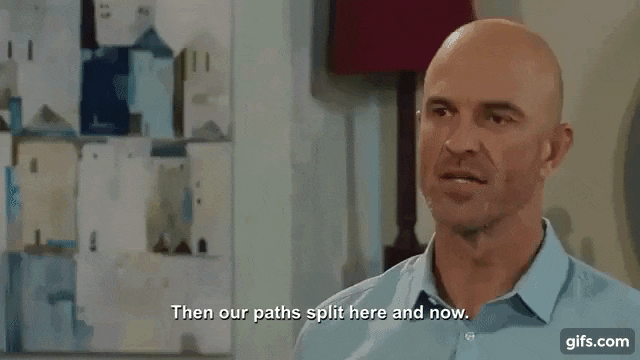 Episode 1223 - Friday, 26th of February 2020
Carmen prepares to attend an important appointment, and Kaashifa tries to have a better relationship with Imraan's parents before the big day. Meanwhile, Bridgette makes a decision that catches her colleagues unaware.
Siya
Siya loses direction, and his endless series of problems lead to his relapse. The idea of seeking solace from alcohol worsens his situation as everyone alienates him. Mrs J offers to help him, although he looks like he is so much in denial about his issue that he fails to recognise those willing to help him. Will his situation get any better?
Kaashifa
Kaashifa gets overwhelmed by the wedding preparations that she makes a hasty decision. She tries to keep up with her new diet although it devastates her, and her attempts to make everything right make her cross paths with her in-laws. Will they squash their issues before the wedding day?
The gist in Suidooster teasers for February 2021 is enough to show how fascinating the soapie is. Therefore, if you wish to check it out, tune in to kykNET and kykNET & Kie from Mondays to Fridays at 18h30.
READ ALSO: Young Dreams teasers: January 2021
Briefly.co.za recently posted Young Dreams teasers for January 2021, and the drama in the show is worth checking out. You will be impressed by Charu's vivacious personality and how much she is willing to do to get back at Mayank.
Source: Briefly News