Sweet and savoury South African potbrood recipes
For a South African, potbrood is the go-to dish to serve. Whether it is summer or winter, this traditional bread does not disappoint. You can have it with soups and stews during winter or serve it with cheese and other spreads during summer parties.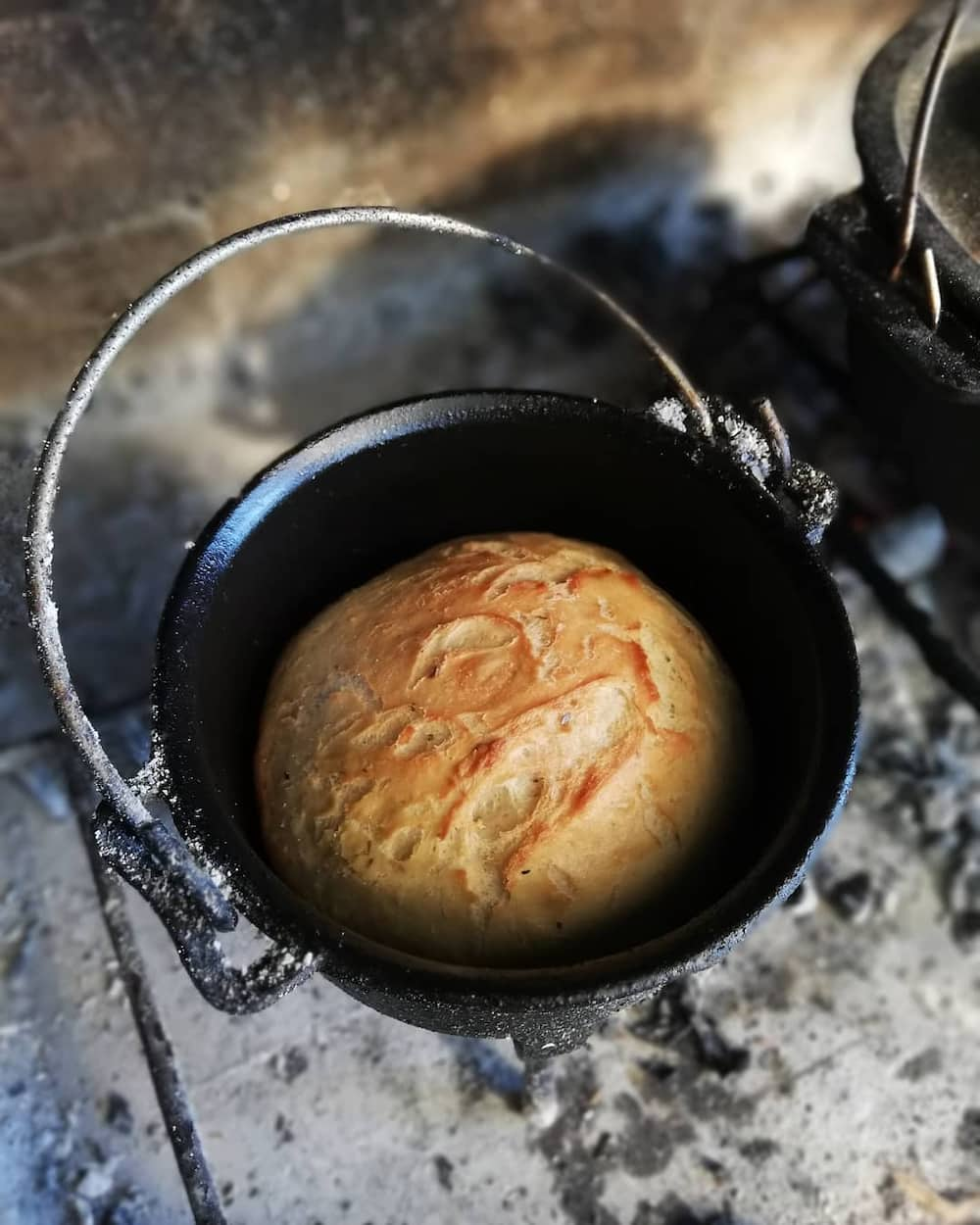 Potbrood is a traditional bread that was made by the Boer settlers in South Africa. It was made in a cast-iron pot that was then placed in a pit lined with hot coals to emulate an oven. Today, however, this famous bread can be made at a braai by arranging hot coals around a cooking pot or using the modern oven.
How to make an easy potbrood
There are many ways of making this delicious bread. Some recipes include yeast and others go with no yeast. However, one does not need to be a renowned chef to achieve perfect potbrood. Below are some recipes that you can use to get an easy and sweet pot brood for the entire family.
READ ALSO: Best hummus recipe South Africa from scratch
Sweet potbrood recipe with yeast
The secret to achieving excellent texture quality bread is dough. Yeast allows the dough to rise and creates a light and spongy texture. This potbrood resepte will meet your expectations of a homemade bread that is delicious and easy to make. It can be made on the braai or in the conventional oven.
Ingredients for the dough
All-purpose flour (4 cups)
Sugar (1 teaspoon)
Salt (1 teaspoon)
Vegetable oil (30ml)
Warm water (2 cups)
Instant dried yeast (20 grams)
Ingredients for the sweet topping
Brown sugar (1 cup)
Fresh or tinned cream (1 cup)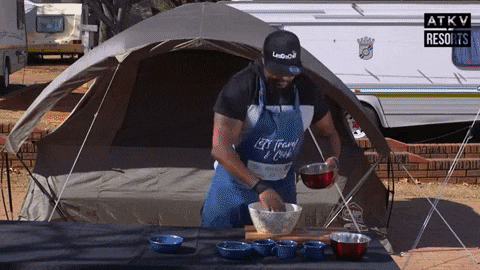 Method
Sift the flour into a large mixing bowl.
Add sugar salt and the yeast to the flour.
Mix well and make a hole in the middle of the flour mixture.
Add water and oil into the hole and mix well.
Knead until soft.
Rub some oil on the dough and place it in a well-oiled bowl.
Cover with a plastic wrap and leave it to rise to double size.
Once the dough has doubled in size, punch it down.
Please place it in a well-buttered pot with a lid
Place the pot on cooled down coals.
Cover the lid with hot coals to ensure you get that sweet crisp crust.
Once the dough has risen, stir together the sugar and the cream and pour the mixture over the dough.
Leave to cook for one hour and thirty minutes.
To test if the bread is cooked, insert a metal skewer or knife in the bread. The skewer or knife should come out clean if the bread is done well.
If you opt not to use the traditional Dutch oven, preheat your oven to 180 degrees Celsius and follow the method above.
This sweet pot bread can be enjoyed with your braai or even have it over breakfast.
READ ALSO: Best homemade tuna pasta recipe South Africa
Potbrood in slow cooker
South African potbrood is a versatile bread that can be baked in any oven. If you have a slow cooker or what is known as a crockpot, you can still enjoy your bread.
Method
Make dough as instructed in the previous recipe and leave it to rise for one hour.
Use a parchment paper to line the slow cooker. This lining prevents the bread from sticking to the bottom or sides of the crockpot.
Place your dough on the paper inside the pot. Place the lid and leave it to cook on low heat for one and a half hours.
The bread is ready when the crust is golden brown.
Serve with your favourite soup or have it with an accompaniment of your choice.
Savoury potbrood recipe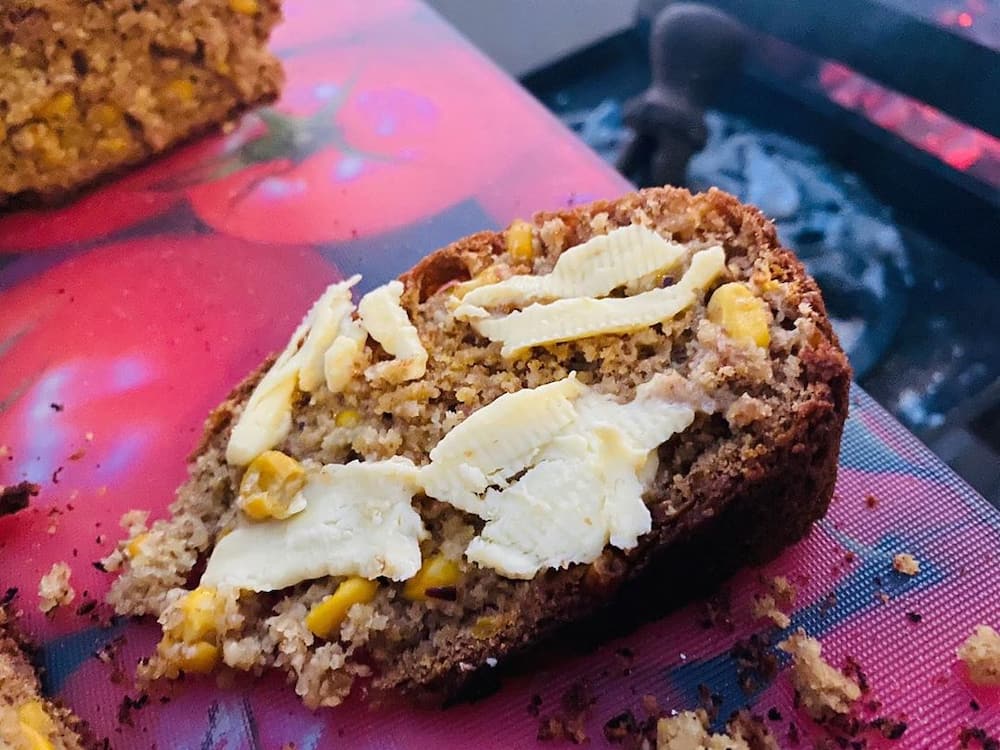 You can add a few more ingredients like cheese, rosemary, garlic, and sundried tomatoes to the usual recipe for delicious bread. For more savoury bread, try the best potbrood recipe below. Follow the recipes above to make the dough. Once the yeast has worked its magic, set it aside for baking while you prepare the toppings.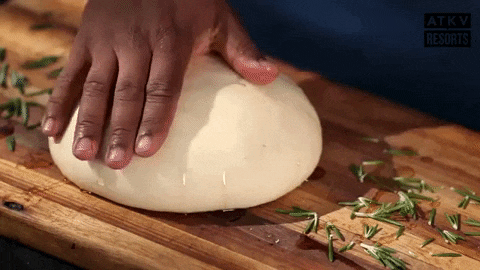 Ingredients for the topping
Garlic (2 tablespoons)
Minced parsley (1/2 cup)
Minced scallion greens (2 tablespoons)
Rosemary (2 teaspoons)
11/2 cups of grated cheddar cheese)
Method
Cook the garlic over medium heat until soft.
Combine the scallion greens, parsley, and rosemary in a small bowl.
Roll the dough into a rectangular shape and spread the garlic over it.
Spread the herb mixture on the dough and then sprinkle the cheese on top.
Roll the dough into a log and cut into equal slices.
Place the slices into a cast iron and let the dough rise for one and a half hours.
Preheat oven to 350 degrees F.
Bake the bread for one hour or until golden brown.
Let it cool before serving.
How to make potbrood recipe without yeast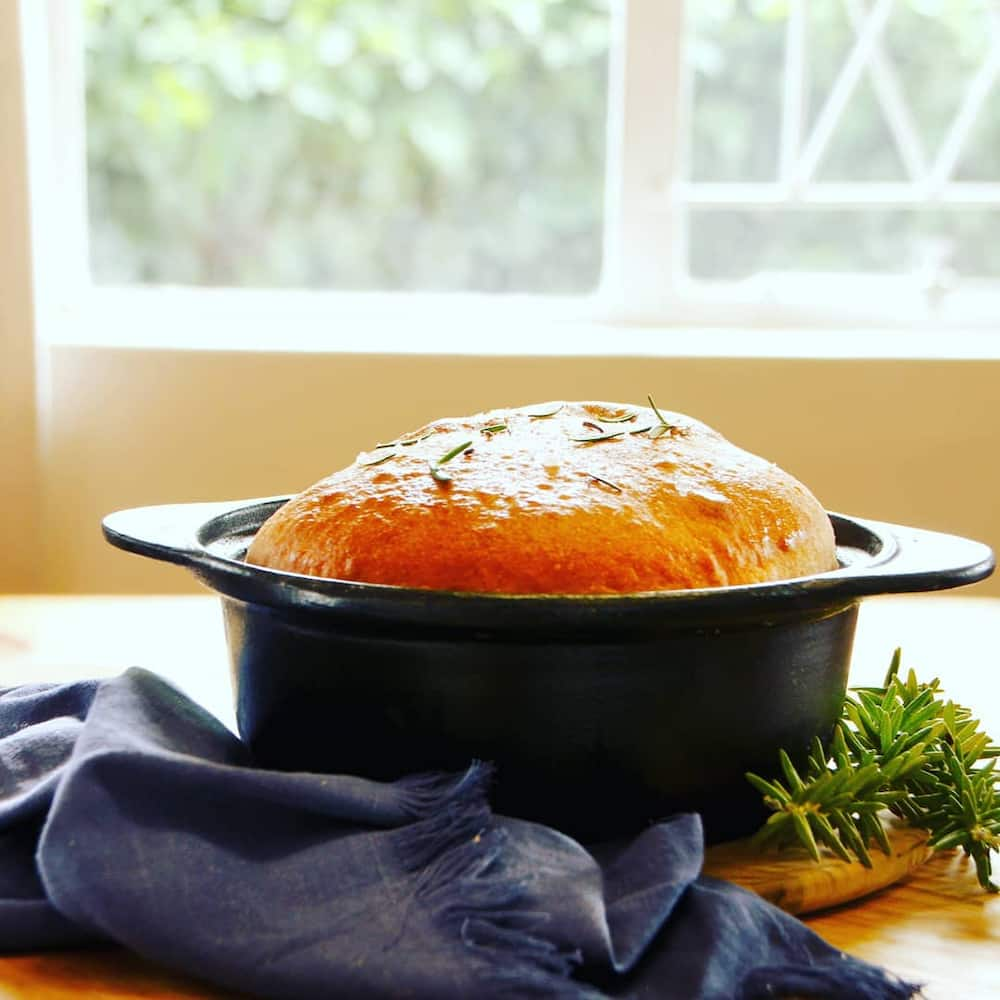 Most recipes call for yeast as an ingredient. However, you can still enjoy this delicacy without having to use yeast. You can make the bread with beer.
The beer will assist your bread in rising or adding some air in the dough. The potbrood recipe beer is still as enjoyable as the others.
Potbrood is a versatile bread that uses everyday ingredients. It is a Mzansi delicacy that has been the heart of parties and braai. Go ahead and try out these recipes!
READ ALSO: The best keto soup recipes for a healthy and tasty diet
Briefly.co.za compiled a list of keto soups, a popular soup that is considered healthy, especially for people avoiding carb diets. Some of the recipes include vegan soups that taste as good as meat-based soups. Others are vegetable-based soups that help in weight loss and help in disease prevention as they are highly nutritious.
READ ALSO:
Quick and easy homemade pizza dough recipe
Best and easy homemade koeksister recipe South Africa
Best homemade Cinnabon recipe South Africa
Source: Briefly News