Do you need extra income? If you answered yes, then this article is a must-read for you. Among other things, one of the legitimate ways to make more money without stress is by trading online. Once you know how to trade, you are better positioned financially to live a more comfortable life. With online business opportunities, you can make an extra income right in the comfort of your room as long as you know how to go about it. That being said, this article will take you through a simplified process of how you can benefit from online trading.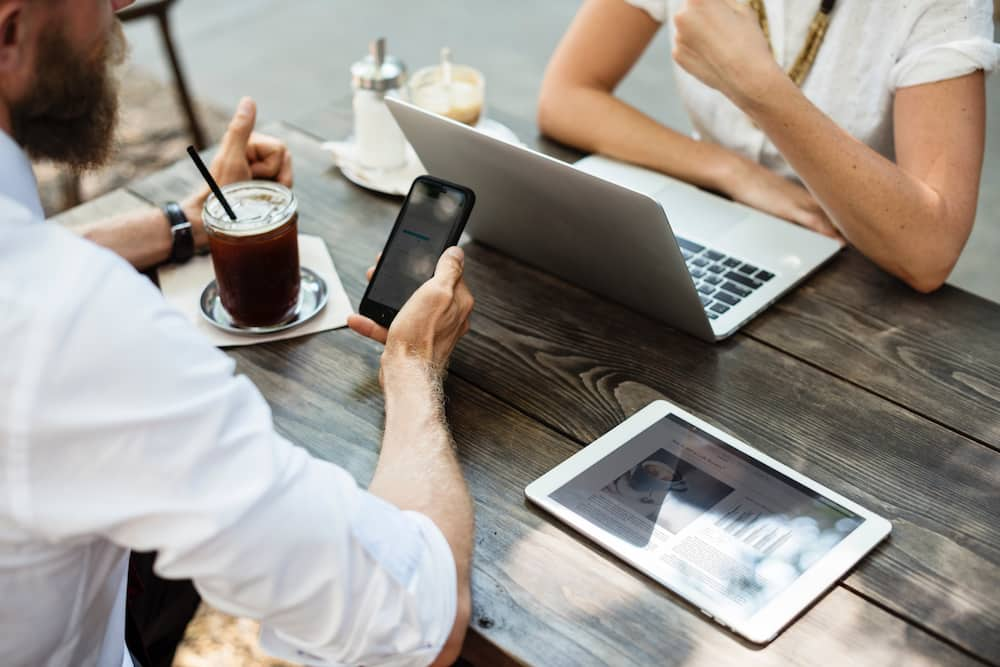 Trading online has given a lot of people the opportunity to improve their standard of living as a result of the amount of money that they make in the process. As an online trader, while you work as your boss, you determine the time you work and even where you work from. Then, you can make as much money as you want to without anyone setting a limit on how much you earn per month. While the market has become more accessible to all classes of people, the important thing is for any trader to understand the dynamics of the operations of the market.
More so, the knowledge of legitimate platforms to trade on, types of online trading accounts and how to protect yourself from fraud are crucial things that must be known before you start. With the basic understanding of financial trading tools such as bots, trading algorithms, AI, and social trading, online trading has become easier compared to what was obtainable in the past. So, whether you are trading online as a beginner or you have been into the business for some time, this article is written to add up to your knowledge on the basics of trading online.
READ ALSO: List of well known South African entrepreneurs
Trading online for beginners
As interesting and profitable as online trade can be, it can be risky as well. But is that supposed to scare you or stop you from trading online? No, it is only to help you settle it in your mind that risks exist everywhere. As a beginner, it is important to, first of all, understand what online trade is before we can start talking about how to go about the process.
Online trade, or investing online as some would call it, is about the process through which an individual investor or trader buys and sells securities via an electronic network. In other words, it is the process involved in buying and selling financial products through an online trade platform. Some of the things that are traded online include bonds, stocks (shares), futures, international currencies, and other financial instruments.
How to trade online for beginners
As said earlier, online trading is not something that you can dabble into anyhow; adequate knowledge of how it operates is fundamental. Therefore, trading online for beginners demands having some rudimentary knowledge which can be built upon as such a person moves on in the business. Consequently, the following are some of the steps that you can follow to help you succeed in your trade irrespective of what exactly you want to focus your trading activity on.
1. Open an account
Depending on the area of business you want to venture into online, a paramount thing you need to do, first of all, is to open an account. It is from this online account which you have opened that you can begin to buy and sell.
2. Invest with small money
One of the reasons why some people have losses so early is that they want to hit it hard and hit it fast. While this is not a bad idea in itself, you should understand that it takes time to become a professional in any business. Therefore, it is advisable that you first of all invest with little. As you do so and make a profit, you may then start to increase the amount with which you invest. Do not be in a hurry; if you do, you may find yourself out of business in less than no time.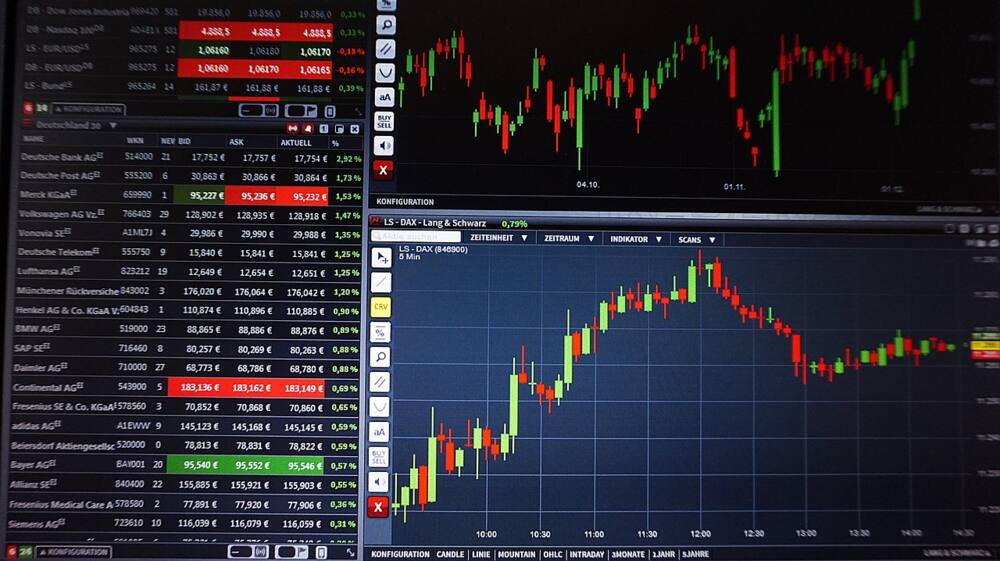 3. Invest in information
It is true that learning has no end which is why a continuous update of your knowledge-base is very important. Take time to read books. This is because books provide a wealth of information that will help you to become better at what you do. If you have the money and the time, take classes, buy educational DVDs sold across the web or attend seminars like the ones provided by Learn to trade South Africa. Also, there are inexhaustible quality articles online that you can read at any time. Read and research, and do not stop doing them.
READ ALSO: Europe calls for relaxation of BEE laws for new and current investors
4. Find a mentor
Do you know that every successful person today has one or two persons that he or she followed at a point in his or her life? Getting a good mentor is good. A good mentor will be willing to answer whatever questions you may have and provide the required help. Apart from that, he or she can recommend useful resources to you and also keep your spirit up especially when the market becomes tough. So, you need a mentor who can tell you where he or she fell and at the same time teach you how to overcome any problems when you get to that juncture.
5. Don't be afraid of taking risks
It has often been said that life itself is a risk. Every business has its level of risks; what you need to know is when to take the risk and when not to. When you take any risk, even if it does not favour you eventually, you would have learned something new in the process.
Having said all of those, Forex trade is another thing you would probably want to know about. This is because it is a very lucrative and common aspect of online trading that a lot of people are involved in these days.
Trading Forex
Forex is the global, over-the-counter (OTC) market where investors, traders, institutions and even banks buy and sell world currencies. Its full meaning is foreign exchange, and sometimes, you could hear people refer to it as FX. Trading takes place over what is known as the 'interbank market'. The interbank market is an online channel through which currencies are traded 24 hours a day, and five days a week. Interestingly, Forex remains one of the largest trading markets which has a global daily turnover estimated to be more than US$5 trillion.
While learning how to trade Forex, one of the first terms that a person must understand is what is known as 'currency pairs'. A currency pair refers to the quotation of two different kinds of currencies whereby the value of one currency is quoted against the other. As such, the first currency to be listed in a currency pair is known as the "base currency" while the second currency is referred to as the "quote currency".
Trading Forex for beginners
For any beginner, there are vital things that must be understood before you can start trading. As such, the following key points are essential for you to note as you begin your online business.
1. Understand how Forex trading works
As explained earlier, Forex trading is about buying and selling currencies with the purpose of making a profit. More so, it is about linking the price of a currency with another which means you will have to always work with two currencies at a time. The way it works is that once you see the base currency (which is the first currency) appearing in a currency pair quotation, it will be followed by the quote currency. With this, the difference in the price of the two currencies is where your profit or loss sits.
2. Trade carefully and consider the risks involved
One thing you should understand is that on the Forex market, trades in currencies can be worth millions with a small difference in the bid-ask price. However, as small as they are, they can soon add up to a significant profit or losses as the case may be. This is why you need to carefully consider the risks involved before you make any transaction.
3. Start with a practice account
There is virtually no trading platform without a practice account which can also be referred to as a simulated or demo account. The purpose of this account is to help any trader to place what is known as hypothetical trade without a funded account. While you have nothing to lose WHEN practicing with this account, it helps you to understand the techniques or principles that you can employ to reduce your chances of accumulating losses while trading live.
READ ALSO: Famous South African role models
4. Have a trading plan
A trading plan is like a business plan that you write when you are starting a business. The importance of it is that it helps you to make logical trading decisions especially when there is a rapid movement in the market. In effect, it helps you to keep your emotions under check so that you do not end up making rash decisions. Therefore, as a beginner, when you accustom yourself with this plan, as you grow in the business, you will discover that your rate of losses will be minimal while you make steady growth doing the business.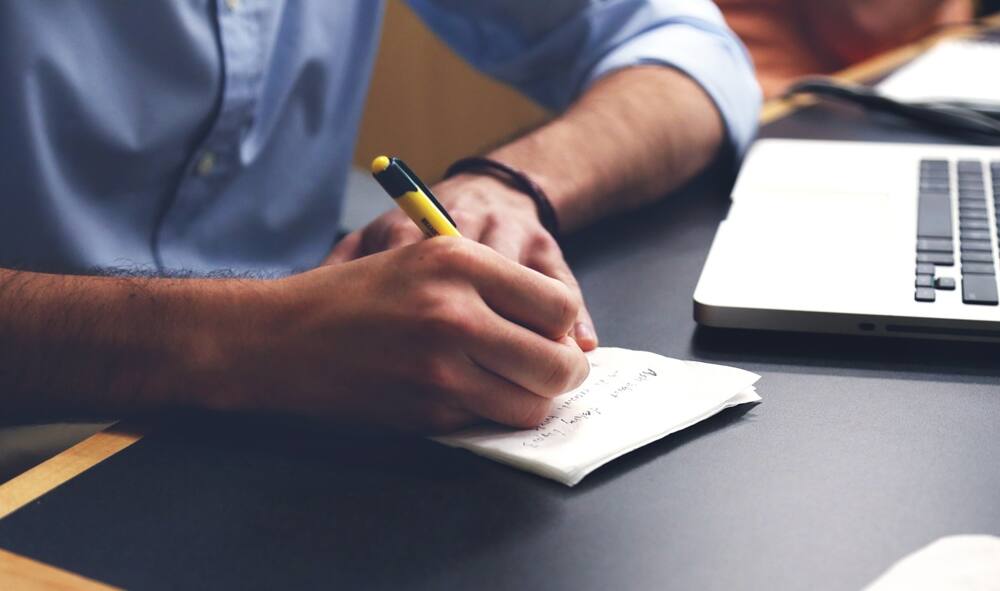 5. Start little when you are going live
Once you have spent enough time with a practice account and also gotten your trading plan in place, by the time you are going live (that is when you start trading with real money), start with minimal capital. In fact, it is advisable that you start with the sum of money that you will not mind losing. This is because no matter the amount of time you spend to practice trading, it can never be compared to real trading. So, when you start small, and you probably lose, you would have learned better on what to avoid the next time. If you gain, on the other hand, you would have learned what to do that will likely increase your chance of earning more another time.
6. Understand the basic terms in Forex trading
There are a lot of terms that you need to have first-hand knowledge on in order to succeed in Forex trading. Some of these include "bid" which means the price for selling a base currency; "ask", meaning the price for buying a base currency; and "pip", which means the change in currency value (this is usually seen on the fourth figure after the dot). A few others include "Going long" and "Going short" which stand for 'buying' and 'selling' respectively. The list goes on. You have to get acquainted with all of those terms to make your trading easier.
How to trade on Forex
When you are engaged in Forex trading, there are principles that you need to follow to make a profit. Some of them are discussed below.
1. Get a reputable and legitimate broker
Before you open an account with any broker, take a little time to research about their track record. Doing business with a Forex broker who is less-than-reputable can be detrimental to your trading activity. As long as the broker abides by regulatory rules, then you can be sure of their legitimacy. If you work with Online Trading South Africa, for example, you will be guided on how to choose the best Forex broker.
One such company, for instance, is PrimeXBT, which has become one of the hottest margin trading platforms across the financial space, taking home award after award. It even won the ADVFN award for Best Bitcoin Margin Trading platform, making it a leader in the cryptocurrency market. Sign up today for a free trading account on PrimeXBT.
2. Trade based on information
Certain variables influence a change in the monetary value of countries. Once you determine the currencies that you prefer to trade with, it is essential that you get to know about the geopolitical and economic factors that affect them. With this, you can make informed decisions and also adapt to changing market conditions, regulations and world events. You will also be able to develop a systematic method that you will use to screen and evaluate your investments, among other things.
3. Journal your trading activity
It is good to keep a record of your trading activities as this helps you to learn better in your business transactions. With a trading journal, you can keep activities like periods that you made big losses, when you profited so much, how you lost or profited, and your emotional response during every trading activity. When you have these records, you can review it periodically and learn vital principles that will help you in your future transactions. At least, this will help you avoid making certain mistakes repeatedly.
4. Get to know about the various Forex charts
You should know what candlestick, bar and line charts in Forex mean. You need to know the functions of each of them and the roles that they play in trading.
5. Choose the tools that suit your approach to trading
While there are many different trading tools, it is important that you determine the best ones that fit in your approach to trading. If your trading is based on financial statements, macroeconomic data or technical analysis, there are specific tools that fit into each of them; just find out and work with it.
There is no doubt that online trading holds so many opportunities for any trader. Once you know how to trade and you become really good at it, you will discover that it is one of the quickest ways through which you can make money from the comfort of your room.
READ ALSO: From egg packer to egg business owner: Meet KZN's Seo Mthethwa
DISCLAIMER: This article is intended for general informational purposes only and does not address individual circumstances. It is not a substitute for professional advice or help and should not be relied on to make decisions of any kind. Any action you take upon the information presented in this article is strictly at your own risk and responsibility! There may be information in this article that was paid for.
Source: Briefly News