Juanita du Plessis bio: age, children, partner, family, songs, profile, net worth
Since the late 1990s, Juanita du Plessis has been filling the airwaves with her music. She is a predominantly Afrikaans country singer, who has been voted the best female vocalist for five years straight. It is no wonder that she has grown into this phenomenal artist that attracts enormous crowds during her shows.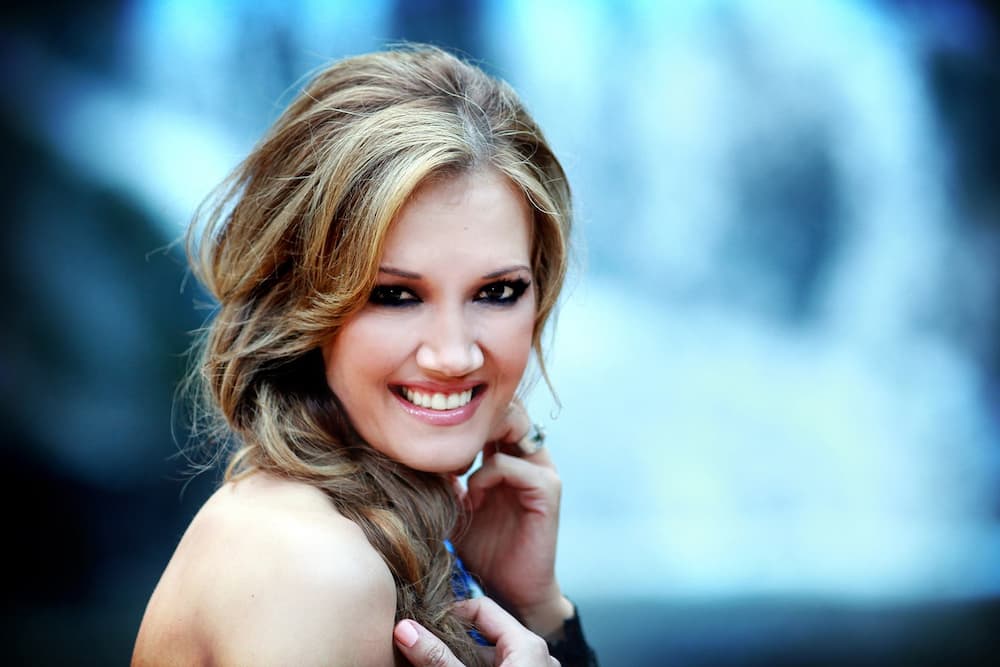 Juanita du Plessis is a South African country music singer of Afrikaans origin. She made her debut in the music industry in 1998 when she released her first album, Juanita. The award-winning singer and songwriter is well known for her hit song Ska-Rhumba. Here is all you need to know about this talented artist.
Juanita du Plessis profile summary
Birth name: Juanita Naude
Date of Birth: April 26, 1972
Birth Place: Windhoek City, Namibia
Juanita du Plessis Age: 48 years
Nationality: Namibian
Languages: Afrikaans, English
Height: 1.67 metres
Parents: Mr and Mrs Naude
Children: Ruan, Franja, Mario (Mario and Franja are twins)
Occupation: Singer, songwriter, presenter
Years active: 1998 – present
Record label: Juanita Records
Juanita du Plessis biography
Juanita was born on April 26, 1972, in Windhoek, Namibia. She grew up on a farm with her two stepbrothers. One of the brothers, Peter Naude, is also a famous Afrikaans artist.
The singer joined Suiderhof Primary School and then proceeded to Windhoek High School for secondary education. After school, Plessis immediately got a job as a secretary in a transport company before venturing into her current career.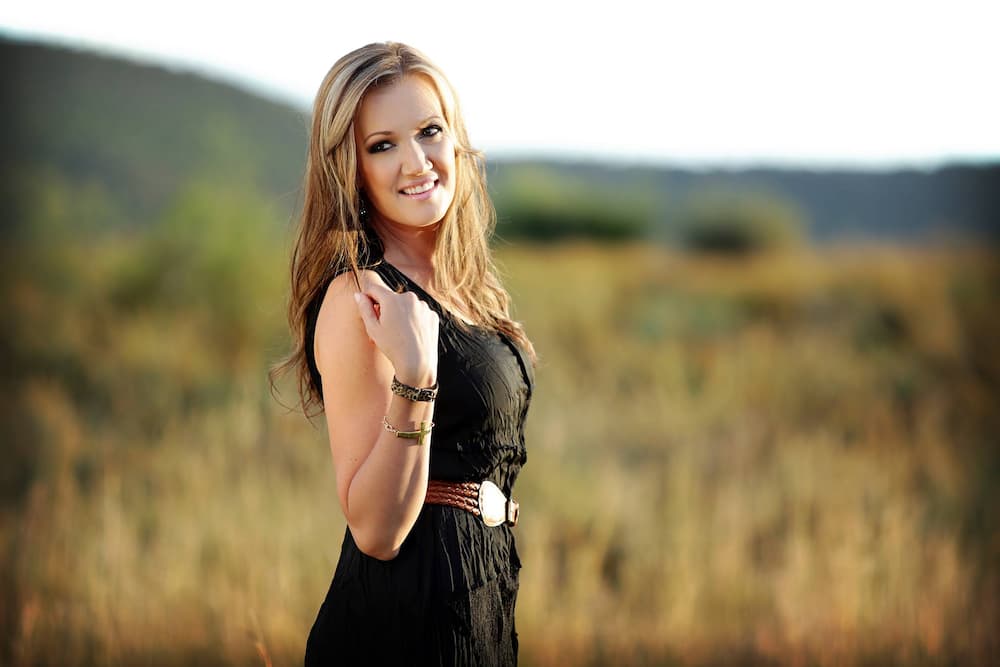 Juanita du Plessis family life
Juanita got married in December 1989 to Herman du Plessis, who is commonly known as Doepie, nine years before the singer launched her first album. Doepie was born in Cape Town. After their wedding, the couple moved to South Africa. Juanita du Plessis husband and the singer have three children, two sons, and a daughter.
Children
The firstborn son, Ruan, turns 29 this year while his twin siblings, Franja and Mario, are 25 years old. The singer's children seem to have taken it all from their mother as two of her kids are musicians. Ruan is an Afrikaans artist, who goes by the stage name Ruan Josh. He also serves as the manager of Juanita Records.
Juanita du Plessis daughter Franja, is equally talented and is a recognized Afrikaans songstress. The young star released her first album, My Verhaal, back in 2016. Like her mother, Franja won two awards with her first album that year. She won Best Newcomer Of The Year award as well as Best Female Artist. Her popularity is attributed to her ability to play different musical instruments. Franja plays the guitar, piano, and drums.
In 2017, Juanita du Plessis children, Ruan Josh and Franja, did a song Ek Wil Lewe that did well on YouTube by having an impressive 600,000 views.
In the same year, Franja du Plessis started dating a rugby player, Willie Engelbrecht. The new love birds posted pictures on the singer's Instagram, sharing their best moments.
READ ALSO: Ifani bio: age, family, career, education, car, songs, AKA, albums, movies, profile
Career
Juanita du Plessis began her career in 1998 when she released her first album, Juanita. The album was an immediate hit that later won Country Music Association (CMA) awards, Namibia. She scooped her first award in the category of the Best Songwriter.
Her bestselling dance-pop anthem, Ska-Rumba, in early 2001, further charted her to the top again. To some, Juanita's involvement in different types of music genres ranging from country pop to gospel hits as well as being born in the artistic family seem to be the reasons behind her persistent popularity. Despite her love for country music, Juanita, at one point in 2004, released her first Gospel album Alty Daar Gospel Vol 1.
Juanita du Plessis is considered one of the most successful female musicians in Africa with more than thirty successful albums. Her love for music is dated back while she was still a young girl living with her parents in Namibia. She used to play country music that her parents also enjoyed.
READ ALSO: A-Z exhaustive SAMA awards 2020 nominees list and categories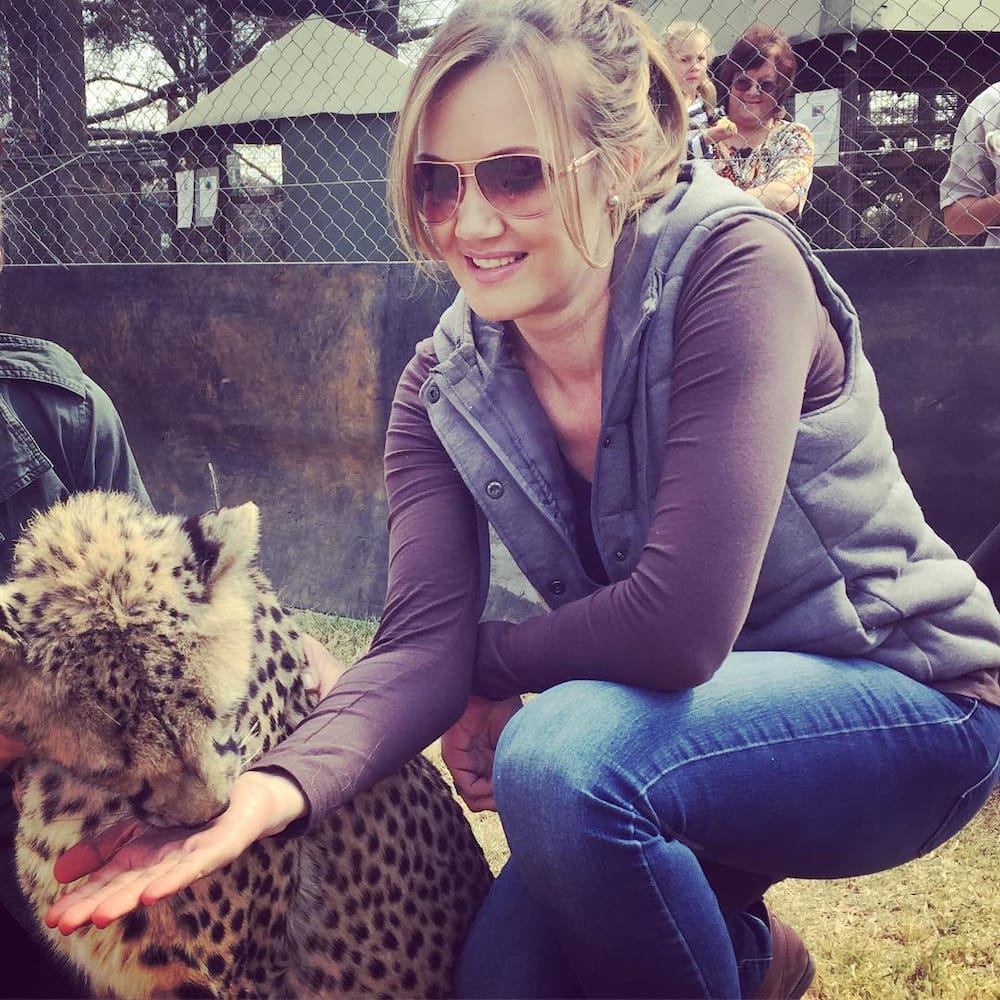 Albums
Juanita's first and most successful album, Juanita, sold over 1 million copies. Apart from this album, the singer has other albums that include:
You and I
Altyd Daar Gospel Vol 1 (2004)
Fly High (2005)
Volmaakte Kring (2007)
As Ek Maar Net Kon Se (2009)
Engel Van My Hear (2010)
Hallelujah (2011)
Ek en Jy (2011)
Jy is (2010)
Jy Voltooi My (2012)
Ska-Rumba (2012)
Nashville (2014)
Young Hearts (2015)
Vlig Hoog Gospel Album Vol 2 (2015)
Country Heart (2015)
Toe Staan Die Wereld Stil (2015)
Kinderkersfees Met Die Sterre (2015)
Krone 3 (2016)
Di Liefde vol 3 (2016)
Koningskind Gospel volume 4 (2017)
Kaalvoetkinners (2017)
Bekoorlik (2018)
Dis Tyd (2020)
Singles
Other than the albums, the songstress has hit singles. Some of Juanita Du Plessis songs include:
Maak Dit Los! (2019)
Yum Yum (2020)
Ruk Die Dam (2020)
Stem in die Stilte (2020)
Dis Tyd (2020)
READ ALSO: Charlie Daniels: Country music legend dies of hemorrhagic stroke at 83
Awards and nominations
Immediately after making a debut in the music industry in 1998, Juanita started on a high note, winning several awards that same year. Below are various merit awards she has won:
Country Music Association Award back in Namibia as Best Songwriter (1998)
Outstanding Achievement Award (1998)
South African Music Award for Best Afrikaans DVD for Ten Years (2010)
Huisgenoot Tempo Award for Most Popular Female Artist in Johannesburg (2011)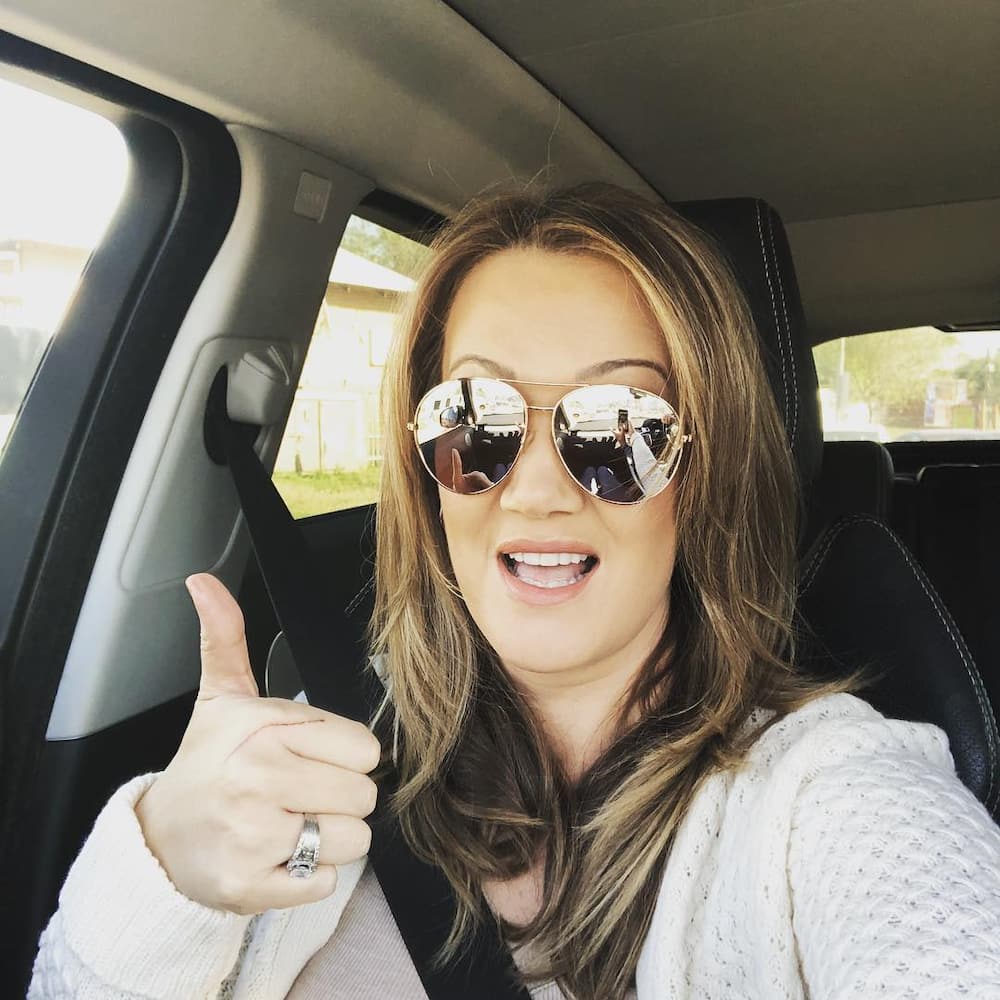 Frequently asked questions
Juanita is a sought-after performer whose life intrigues many fans. Below are some FAQs about her.
How much is Juanita du Plessis worth?
As of 2019, Juanita Du Plessis net worth was placed at approximately $5 million. Her wealth is mainly attributed to her music career and business sources, which include her music label.
How old is Juanita du Plessis son?
The singer has two sons, Ruan Du Plessis, who is twenty-nine years old, and Mario Du Plessis, who is twenty-five years old.
Is Juanita du Plessis married?
Yes, the singer is married to the love of her life, Herman Du Plessis.
Who is Juanita du Plessis husband?
Her husband is Herman Du Plessis, who is better known as Doepie.
Social media
The songbird has not been left behind in social media circles. She has a massive following on both her Facebook and Instagram pages. She updates her fans with information about her musical progress, album release, and new songs. Her Juanita Du Plessis Instagram page has an impressive following of the hundred and sixteen thousand fans. Her Facebook page has over three hundred thousand fans.
Juanita Du Plessis is a talented musician who has surpassed our expectations with her country music. After more than twenty years in the industry, she has shown that there is no limit for success. We cannot wait to see what is in store for her.
READ ALSO:
August Alsina bio: age, partner, siblings, parents, Jada Smith Pinkett, profile, net worth
Top facts about the case of indicted Skeem Saam actor Paul Sewetsi
Anatii bio: age, family, AKA, songs, Iyeza, albums, profile
Source: Briefly News