Franja Du Plessis bio: age, partner, parents, songs, movies, profile, net worth
Franja du Plessis, like her mother Juanita, is a Namibian musician whose talent has grown to win her a sizable fan base in and out of South Africa. Here is an example of "like mother, like daughter," considering the equal measure of success that both of them gained in the music industry. Given a choice, would you endorse Franja or Juanita's talent? Read through to discover the secret behind the young lady's groundbreaking success.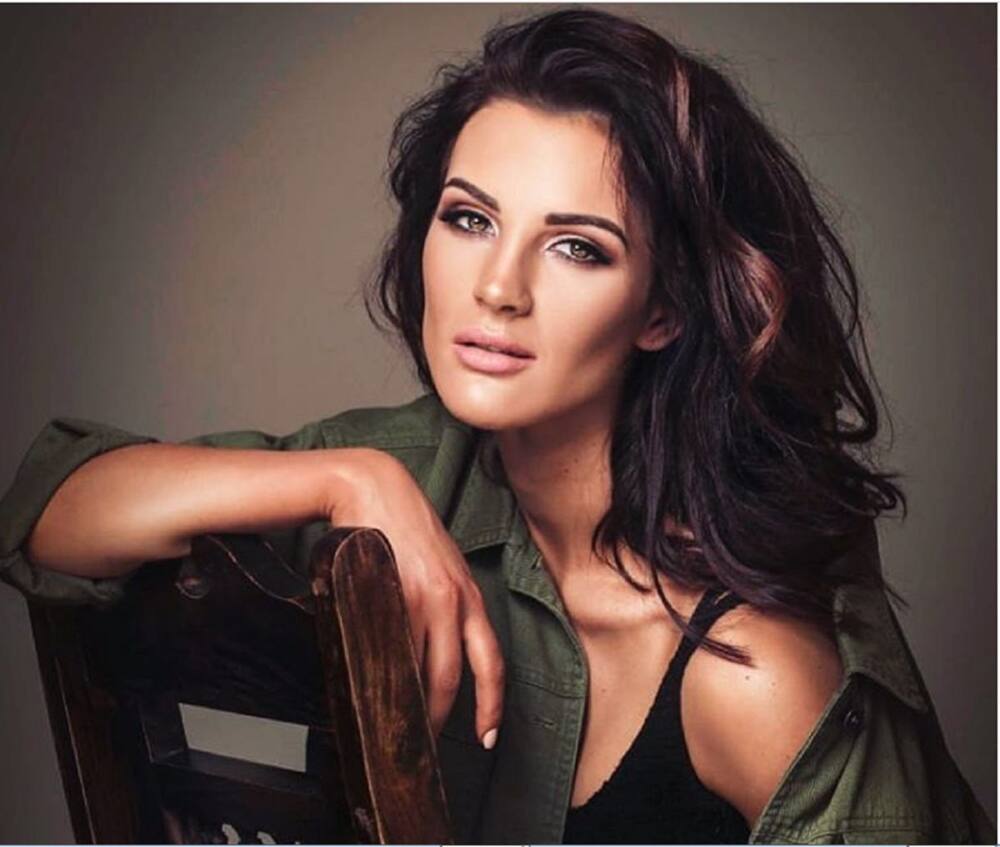 Franja du Plessis is a Gospel musician, songwriter, and actress. Since the launch of her career, she has moved around and had some of the most thrilling performances in productions of Gospel Skouspel and Afrikaans is Groot. While in school, she exhibited a lot of talent in music and acting. Once, she played a lead role as Leika in a school revue while being in the final years of her high school. One of Franja's talent highlights is when she composed and wrote a song entitled Pinkie for her mum.
Franja du Plessis profile
Birth name: Franja du Plessis
Year of birth: January 2, 1994
Genres: Pop music
Active years in the industry: 2016–present
Labels: Juanita Records
What is Franja du Plessis age?
Are you also curious to know how old is Franja du Plessis? Well, she was born on January 2, 1994. Therefore, she is 26 years old.
Franja du Plessis parents and siblings
The song-bird was born into a talented family. Her dad is called Herman du Plessis, and her mum is Juanita du Plessis. She has two siblings, namely Mario du Plessis (26 years) and Ruan du Plessis (30 years). Mario is Franja du Plessis twin brother.
Is Franja du Plessis married?
No, she is single, although back in 2017, Franja du Plessis boyfriend Willie Engelbrecht proposed to her. Do you know that Franja du Plessis fiance is a famous rugby player?
Education
In 2012, she graduated from Hoërskool Die Wilgers and then went to Berkeley University of California, where she studied music and music production.
READ ALSO: 20 famous women in South Africa
Albums and songs
Franja has released a total of 4 albums under her name, with a total of 57 songs.
1. Franja du Plessis My Verhaal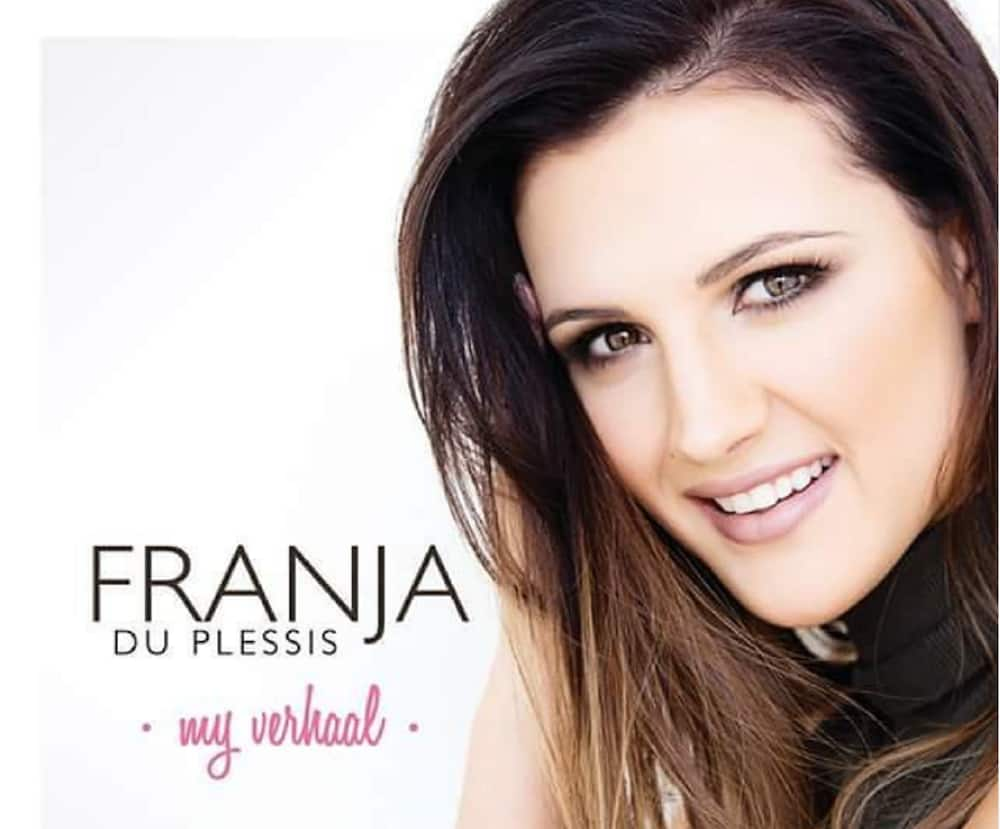 Franja released this sixteen-track album officially on July 8th, 2016, under the Wow Music record label. This was her first album, and it has been a huge success! It features songs like:
Stad Van Verlange
My Verhaal
Dra Jou Hart
Ek Kan Nie Ophou Kyk
Regte Een
Kom Klim Nou Uit
Franja du Plessis in Twee Geskeur
My Gunsteling
Dorp Rooi Verf
Behoort Aan Jou
Terug Na Die Begin
'n Beter Plek
Mooier As 'n Mens
Wil Jou Hart Nooit Breek
Bly Altyd Hoop
Kyk Dwarsdeur My
2. Hittegolf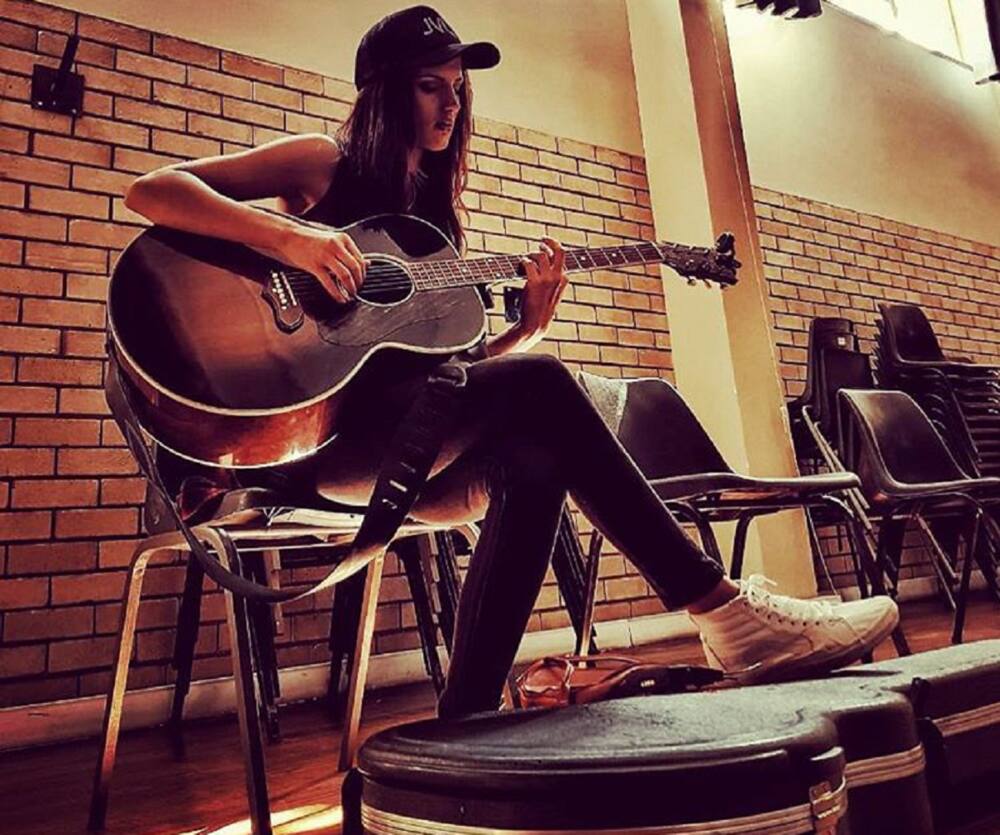 She released this one on September 28th, 2018, under her mum's record label, Juanita Records. Hittegolf was also received well on the market. Lag tot jy huil has attracted over 900k views on YouTube so far. Below is the full tracklist:
Musiek in my ore
Somer
Lag tot jy huil
Aanhou klop
Lippe lees
Sakke sout
Jy's die lig
Hittegolf
Girls night
Kom ons dans
Toktokkie
Nie meer hier nie
3. Eggo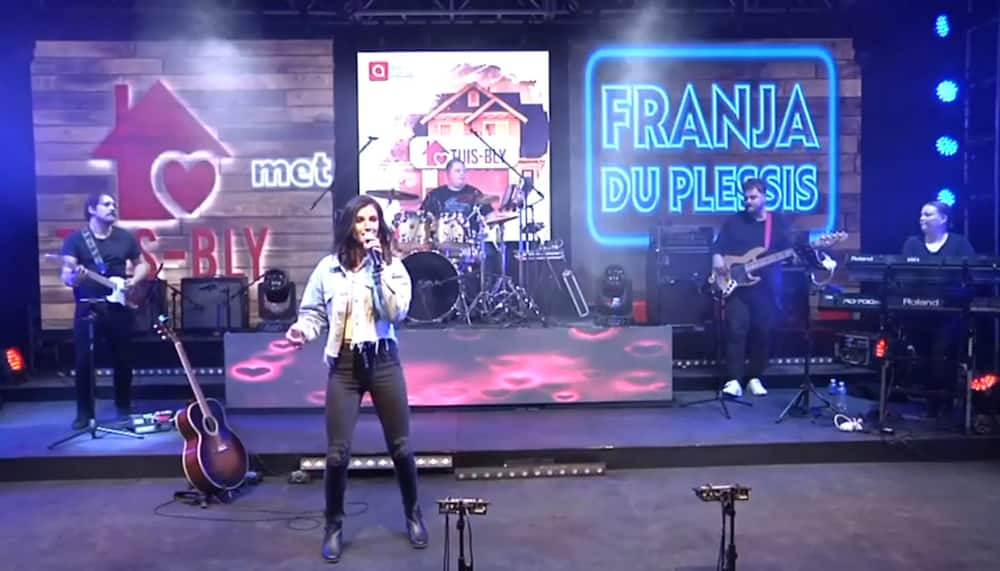 She released this album together with her brother Ruan Josh on 10th March 2017. Many fans say that this album has some of the best Franja du Plessis songs. The tracks include:
Eggo
Ek Wil Lewe
Toevallig
Wees My Een
Iewers Het Ek Jou Verloor
Loop Soos Stroop
Jy Skuld My 'n Dans
Jy Is Nie Alleen
Dis Jy Wat My Dra
Boer Maak 'n Plan
Gisteraand
Liefde Is Liefde
Steeds Bymekaar
Bridge over Troubled Water
Never Let Go
READ ALSO: L-Tido bio: age, full name, AKA, songs, albums, profile, net worth
4. Kaalvoetkinners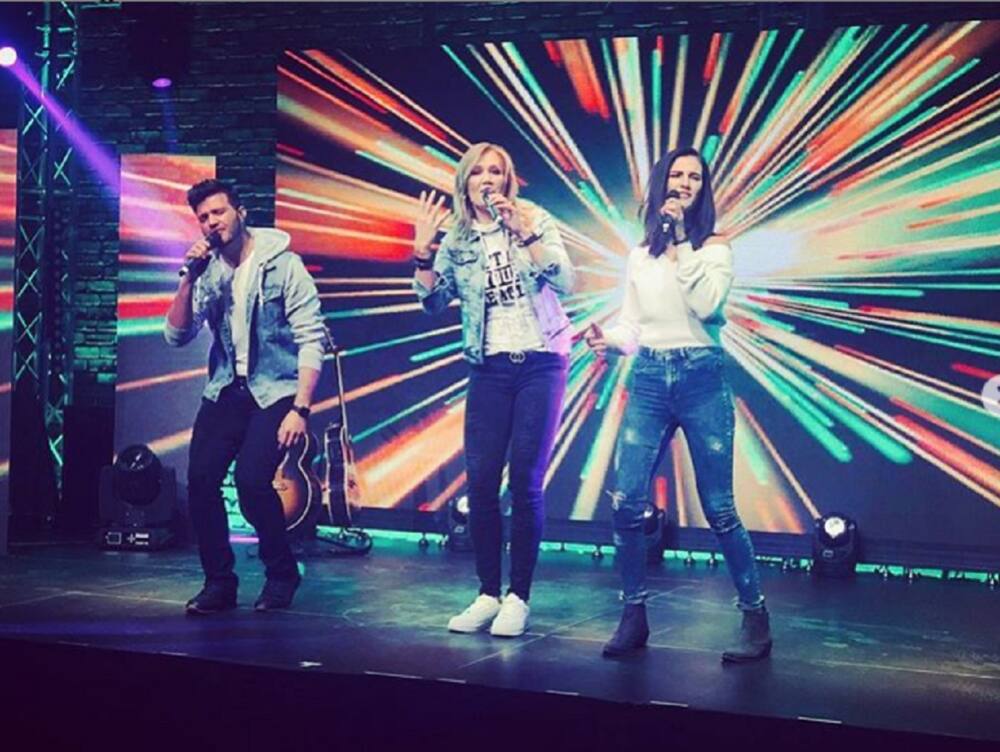 Kaalvoetkinners is an album done by Franja du Plessis, Juanita du Plessis, and Ruan Josh. When you listen to them, there is no doubt that music runs in this family's blood. The trio released this album on December 8th, 2017, and went on to confirm its worth through electrifying live performances. Here are the songs:
Meer As 'n Melodie
4 Nefies
Kaalvoetkind
Hambamba
Ek Wil Lewe
Ek Kan Nie Ophou Kyk
Iewers Het Ek Jou Verloor
Chicken Fried
I'll Be Yours
Dagboek Van 'n Ma
Jy Skuld My 'n Dans
Never Alone
When I Get Where I'm Going
Why Me Lord, Carry Me Home, Amazing Grace
Movies
Besides listening to her sweet music, have you ever watched any of Franja Du Plessis movies? To start, you can look for a 2013 film, As jy sing as Marna. Her mum Juanita Du Plessis also appeared in this film as herself.
Net worth
There is very little information regarding her net worth. However, some unofficial sources claim that it may range between $1 million to $5 million. Whatever the number, she is doing well if the number of her video YouTube views is more than 1 million.
While Franja Du Plessis and her brother Ruan are great musicians in their own way, so much credit goes to their mum Juanita for the inspiration and mentorship. Without any verified figures appended to their net worth, the siblings seem to be wealthy.
READ ALSO: Mampintsha thanks loyal fanbase for not giving up on his music
Meanwhile, Briefly.co.za just reported that Gqom musician Mampintsha expressed profound gratitude to his fans for supporting his new album far beyond expectations. His gratitude is informed by his fans' willingness to remain by his side even after going through a stormy season with his girlfriend, Babes Wadumo.
READ ALSO:
Who is singer-songwriter Indlovukazi?
Who is Aerosmith lead singer, Steven Tyler?
Laurika Rauch bio: age, children, husband, family, songs, albums, profile, net worth
Source: Briefly News