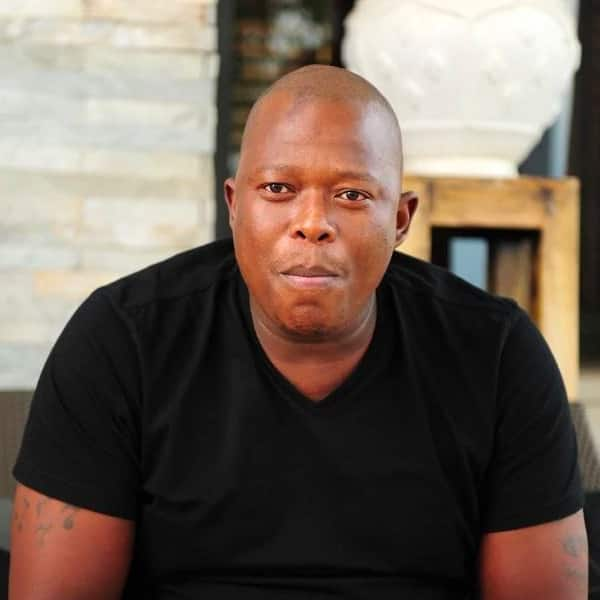 Mampintsha
Date of birth: 18 July 1982
Place of birth: Umlazi, South Africa
Died: 24 December 2022
Genre: Dance/electronic
Mandla Maphumulo, popularly known as Mampintsha, was a South African music producer, singer and songwriter. Mampintsha was romantically involved with fellow musician Babes Wodumo. They got engaged in October 2018 and later got married in April 2021.
Mampintsha died on 24 December 2022 after suffering a stroke.
Early life and career
Mampintsha was born on 18 July 1982 in Umlazi, KwaZulu-Natal, South Africa.
He formed the Kwaito group Big Nuz in 2002 with fellow members Mzi "Danger" Tshomela and the late Sbusiso "R Mashesha" Khoma.
The group released their first album, Zozo, in 2004 with Why Not Entertainment's Kid Mokoena. The album did not perform well.
They moved to Afrotainment and released their next album, 2nd Round Knockout, in 2008. This album was very successful, selling 20K copies. It also won the Metro FM Best Kwaito Award.
Their next album, Undisputed, a collaboration with DJ Tira and DJ Fisherman, was also successful. It won the award for the Album of the Year at the South African Music Awards. The song Umlilo won Song of the Year at the same awards.
In 2015, the album For the Fans was released on the same day that R Mashesha died. The remaining members dedicated the album and the awards it won (Best Kwaito Album and Best Duo or Group of the Year) to him.
Mampintsha's solo studio album is The Gentle Don EP, which was released in 2018.
Top Best Mampintsha Songs
Umlilo (2008)
Siyabonga (2010)
I do (2013)
Wololo (2016)
Amaketanga (2018)