Rhythm City teasers: January 2021
Have you ever encountered a situation when a family member or your close friend duped you for their selfish gain? How did you recover from it? Did you cut them off, and if you chose to give them a second chance, how did you rebuild the trust? Rhythm City teasers for January 2021 shows the issue. How about checking them out for more details?

Rhythm City is a thrilling soap opera, and for the longest time, it has brought out relatable themes in an entertaining way. It shows the dark side of a family and friends, infidelity, people taking advantage of one another, and the extremities that some people would go for their selfish gains. Blossom, a kind-hearted lady who wishes to help everyone live a comfortable life, finds herself in an uncomfortable situation when someone breaks her trust. Check out Rhythm City teasers for January 2021 for updates on what she will do.
Rhythm City teasers for January 2021
In the most recent episode, Sabelo gave Sindiswa reasons to end their relationship, and Pearl and Pule were caught up in the rappers' rivalry. Pearl was willing to do everything that it takes to get her way up. Mose's plans seemed to be bearing fruit. How about reading on for more updates on what to expect?
Episode 3520 - Friday, 1st of January 2021
Mose plays Kop, and Kop dances to his tune and asks him to stay with his family members regardless of Kop's misgiving. Meanwhile, Pule realises how dangerous 2-Ironz can get, and he worries that he might have bitten more than he could chew.
Sabelo welcomes his first massage client, although things do not go according to plan, and it leaves him questioning whether he is good at the business. Will he give up on it?
Episode 3521 - Monday, 4th of January 2021
Mose believes that he has won Blossom's trust; hence, he implements the third phase of his plan. Mzi starts his friendship with Pule, and they agree to go out for a party. Later, during their conversation, he insinuates that Pule and Pearl have something going on, leaving Pule startled. What will he do to change the tension that is reigning?
Sindiswa finds a piece of a woman's clothing under the sofa, and it makes her suspicious of what Sabelo has been up to. Later, Sabelo tries to reach out to one of Sindiswa's friends to mislead her and help him cover his tracks.
Episode 3522 - Tuesday, 5th of January 2021
Pearl makes fun of the fact that Pule kissed Mzi in the face, and Mzi questions his brother about something that he lied about, and the argument escalates faster than expected.
Sabelo's situation worsens when Sindiswa shows up unexpectedly and finds him half-dressed, attending to a massage client. Meanwhile, Mose fools Kop and Blossom when he makes them believe that he does not want anything more apart from being a contributing member of the family.
Episode 3523 - Wednesday, 6th of January 2021
Pearl worsens the situation between Bongani and 2-Ironz by telling Bongani about 2-Ironz's plan to release a diss track during the launch at night. During the event, Bongani shows up unexpectedly and looks for a loophole to perform his diss track. Later, things get heated up between Pule and Pearl.
Blossom buys Mose's story about going out to look for a job; hence, she offers to give him some money. Later, Mose spends the money on lunch and drinks with Mkhushulwa; although he makes some hurtful remarks, they do not sit well with Mkhushulwa. Later, Mose informs the members of the Khuse household about the job and Blossom's delight in it.
Sindiswa lets Sabelo lie to her about the nature of his job, and Katerina reminds Sabelo about the need to fix his issues as they might cost him his career.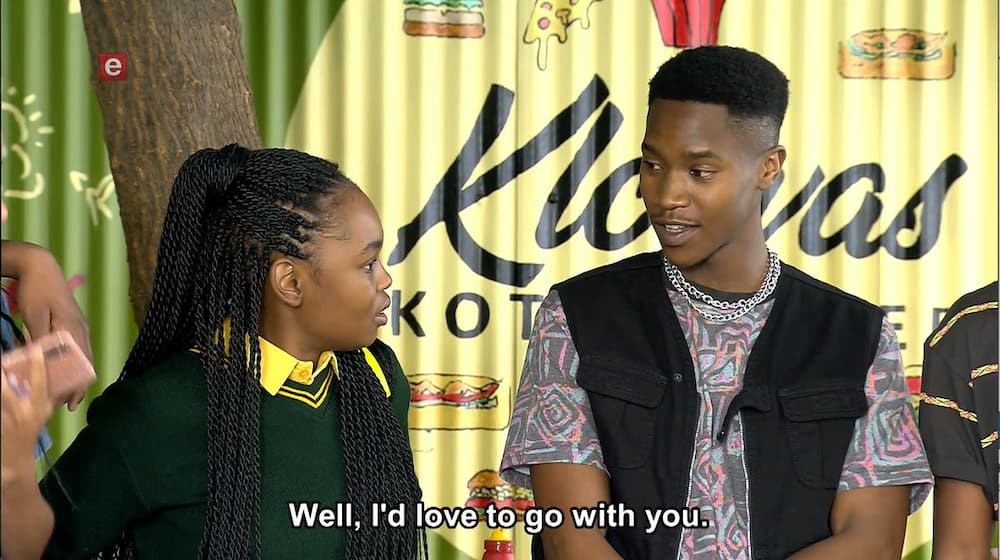 Episode 3524 - Thursday, 7th of January 2021
After blowing up 2-Ironz's launch, Pule tries to fix the damage caused, although Pearl disregards her efforts by stroking the fire. Pule manages to make the rival rappers agree, although the peaceful atmosphere does not last long. 2-Ironz and Bongani get into one another's faces at Kilowatt, and Bongani knocks him down.
Mose continues with his ploy to manipulate Blossom by seeking sympathy about not getting a job. He goes on to tell her about his long term dream to become a farmer. Meanwhile, Sindiswa gets troubled by what has been going on with Sabelo. She contemplates the bizarre expectations from Sabelo's new job in the spa industry.
Episode 3525 - Friday, 8th of January 2021
Suffocate crosses paths with Pearl about the strife between Bongani and 2-Ironz, and Pearl dismisses Pule's attempts to fix the situation. 2-Ironz's attempts to move on do not bear fruit, as Pule convinces him to wait a little longer to fix the problem. Blossom talks to Kop about Mose's case, and she convinces him to agree to her plan to hand over the farm to Mose.
Sabelo manages to make Jamaica believe in offering massages in the salon to be a lucrative business idea. However, their prospects of having it implemented are cut shot when Fats lets his beef with Sabelo come in the way of the business opportunity.
Episode 3526 - Monday, 11th of January 2021
Pearl makes the issue between 2-Ironz and Bongani heighten when she pumps 2-Ironz after his rival. Suffocate tries to make Pule convince Pearl to control the situation, and Pearl resorts to setting a trap for the rappers. Pule tries to stop her from going on with the plan, but his efforts do not bear fruit, and the trap fails terribly.
Mose expresses his gratitude when Blossom offers him the piece of land, although Jafta opens up to Blossom about his doubts regarding the idea. The doubts make Blossom second-guess the move; hence, she approaches Kop and informs him about the idea of performing Imbeleko for Mose.
Fats comes into the way of Jamaica letting Sabelo join the salon. However, Jamaica issues Fats an ultimatum, and it ends up in Sabelo being hired. Later, Fats realises that Jamaica went against his words, and Jamaica begins to doubt that there is more to the story that the two are telling.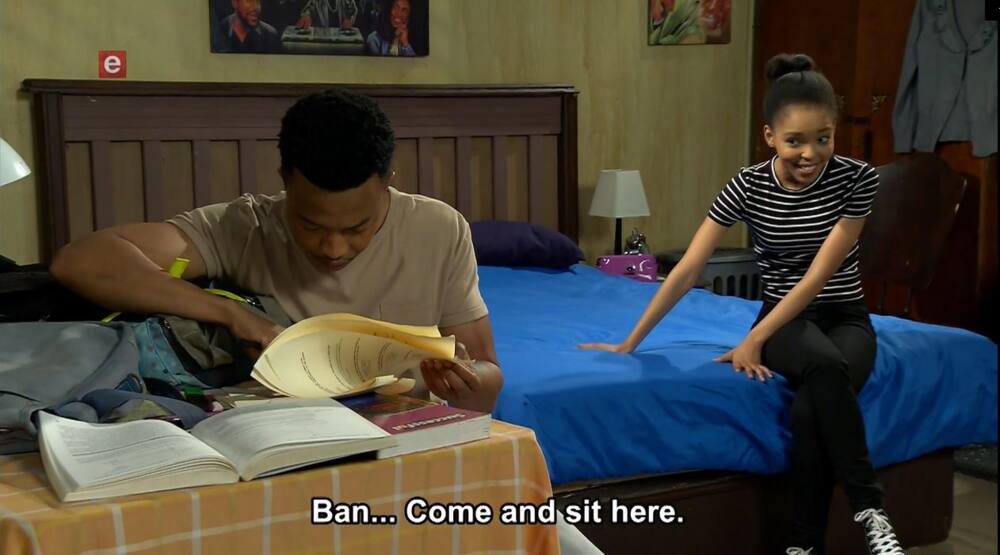 Episode 3527 - Tuesday, 12th of January 2021
Pearl and Pule rush against time to salvage the situation, although it looks like it is beyond control. Meanwhile, Suffocate gets enraged when he finds out what happened; hence, he points fingers at Pearl for fueling the situation.
Mose informs Mkhushulwa about Blossom's plan to introduce him to the family's ancestors, making him upset. He warns Mose about the dangers of letting this happen and tells him about the need to act fast. Mose tries to come up with a plan to gain control of the land before the ceremony. Will he succeed in concocting his heinous plan?
Puleng tries to convince Fats to let go of the grudge he is holding against Sabelo; although Fats refuses to heed to her words. Later, one of Sabelo's foreign clients takes a selfie with Blossom, which makes her excited.
Episode 3528 - Wednesday, 13th of January 2021
Pearl and Mzi support Bongani and try to reassure him that things will get better, and Suffocate instructs Pule to ensure that the shooting is taken care of. Later, Robert reprimands Pule and Pearl about the shooting. When Bongani gets better, he swears to seek revenge.
Kop warns Blossom about agreeing to sign her land to Mose, and Blossom heeds to his words. She meets up with Mose and tells him about her change of plan and what he should do to earn the land. Mose freaks out and refuses to do what is expected of him. Instead, he continues to manipulate her, and finally, he accepts the offer, although when she brings up the issue of meeting the ancestors, he thinks twice about his decision. Meanwhile, at the spa, one of Sabelo's American clients does something that irritates Kea, and her response leaves everyone shocked.
Episode 3529 - Thursday, 14th of January 2021
Pearl informs Bongani about the changes in the events and the need for him to cover up for 2-Ironz, although Bongani pushes back. Pearl retaliates by showing how tough she has become. Later, she heads over to 2-Ironz and Pule informs them about the need to do the same; will they comply?
Kop tries to conceal his misgivings and Blossom marvels at the idea of introducing Mose to the ancestors. Meanwhile, Mkhshulwa battles with his guilty conscience.
Ramatheka handles a situation unapologetically, and it ends up bringing Fats more problems.
Episode 3530 - Friday, 15th of January 2021
2-Ironz and Bongani comment the rumours about having a hand in the shooting that led to Bongani being hospitalised. Pule informs Mzi about him not being Pearl's lover, and Pearl tells Khulekani about her plan to keep Pule around until the day that she will fire at Suffocate.
Mkhushulwa threatens to get out of the deal, although Mose refuses, and the Sangoma picks up a strange vibe at the Khuse house. Later, Mkhushulwa contemplates letting the cat of the bag, although Blossom's excitement makes him think twice about the decision. Meanwhile, Pastor Makoro expresses his interests in Suffocate's endorsement for a property deal in DK.
Katarina instructs Sabelo not to deny the clients the African experience, and Puleng tells Fats to swallow his pride and ask Sabelo for help regarding the KW supplier.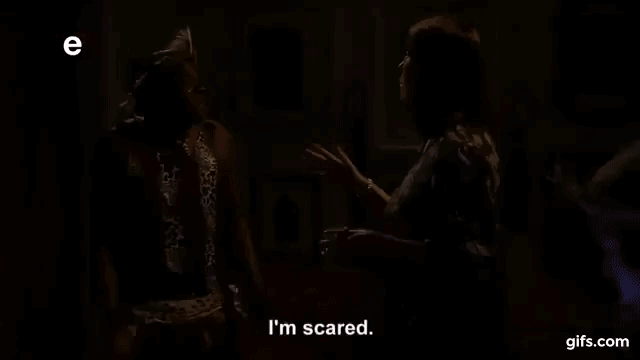 Episode 3531 - Monday, 18th of January 2021
Suffocate meets with Pastor Makoro to discuss the business proposal in Diepkloof. Pule intends to use the opportunity to prove to Pearl his connections, although the relationship between Pearl and the pastor leaves him perplexed.
Mkhushulwa goes out to drink with his friends as the ceremony to introduce Mose to the Mchunu ancestors nears. The family members decide to go on without him, and he shows up at the crucial moment of acceptance. Will he keep his mouth shut?
Sabelo goes through a challenging moment as the number of massage customers declines, although he refuses to help Fats with the problems he faces at Kilowatt.
Episode 3532 - Tuesday, 19th of January 2021
Pule feels jealous about the connection between Pastor Makoro and Pearl, and the unexpected happens for Mose. Blossom gets a lawyer to participate in the land transfer, and later, she asks Mzi to give his honest assessment of Mose. What will Mzi say?
Sindiswa tries to make Sabelo understand the need to make things right with Fats, although it looks like Sabelo has more problems on his plate. His massage clients fail to show up, and Katarina ends her connections with him.
Episode 3533 - Wednesday, 20th of January 2021
Puleng requests Suffocate to arrange for a meeting between Cuba and Pastor Makoro, and later, Suffocate asks the pastor out for dinner at the Ndlovu home. They marvel at the idea of banking a worthy project. Pearl obsesses about her interaction with Pastor Makoro, and it worries Pule.
Mose notices the change in Blossom's attitude towards him, and later, she walks in on him snooping at her documents in the drawers. Later, Mose goes to see Mkhushulwa and expresses his disappointments and the change in Blossom's attitude. Mkhushulwa makes him believe that the ancestors are punishing him; will Mose read the writings on the wall? Later, Mkhushulwa promises to investigate whether Blossom suspects their plot.
Sabelo fixes his differences with Fats and the issue with the liquor supplier. Later, he goes back to work at Kilowatt.
Episode 3534 - Thursday, 21st of January 2021
Pearl overlooks her history with sin and agrees to go out on a date with the man of God. Khulekani witnesses how strong their connection is; hence, he decides that it is time for him to get into action.
Mkhushulwa takes the leap of faith and opts to save his sister from the mess that is about to happen. However, the worst happens when he realises that it is too late, and Blossom insists on keeping her word and handing over the land to Mose. Will he regret not acting on time? Meanwhile, Cuba receives some exciting information, and it changes the trajectory of her life.
Episode 3535 - Friday, 22nd of January 2021
The Ndlovu family members, except for Pule, marvel at Pastor Makoro's idea of coming over for dinner. They are shocked when the pastor shows up in the company of Pearl as his date, and Pule's jealousy gets out of hand, and he reveals damning details about her relationship with Mzi. Pastor Makoro brushes off the accusations and focuses on his pursuit of beautiful Pearl.
Mose confirms Blossom's suspicions about being a con man when he runs away during the wee hours of the morning, and Mkhushulwa pretends to be shocked and angry about the gesture. Kop comes through for Blossom and reminds her to count on him.
Cuba gets overwhelmed by the news of the upcoming tender, and when she opens up to Jafta about the information, he seems to be jealous about her progress. When Simon tries to hint that the tender will lead to something more between him and Cuba, Cuba shuts him down.
Episode 3536 - Monday, 25th of January 2021
Pule's bad behaviour during the dinner between Pearl and Pastor Makoro leaves everyone appalled. He ends up spending the following day apologising to them. Later, Pastor Makoro goes ahead to express the prospects that he has about his relationship with Pearl.
Everyone tries to comfort Blossom when they realise that Mose duped her, and Mose confronts Mukhushulwa when he learns the insignificance of the agreement that Blossom made him sign. He faces Blossom and Kop and confesses that Mkhushulwa master-minded the whole project; will they believe him?
Cuba asks Simon for more money to finance the tender; will Simon give in, especially after she turned him down?
Episode 3537 - Tuesday, 26th of January 2021
Pearl declines the pastor's proposal, although Sindiswa tells her something that makes her second-guess her decision. Pule does something that helps Pearl in making her decision, and later, she shows up at his press conference, and they go public about the status of their relationship.
Blossom's family conducts a meeting, and Mkhushulwa is summoned and interrogated, although he tries to justify his actions. Blossom refuses to believe anything he says and refuses to forgive him. She throws away Mose's stuff and tries to come to terms with the reality of being thrown under the bus.
Cuba turns down Jafta's offer to finance the tender, although, after a meeting with the tender director, she changes her mind and asks him to come through for her. Jafta takes advantage of the situation to strike a fifty-fifty deal. Will she give in?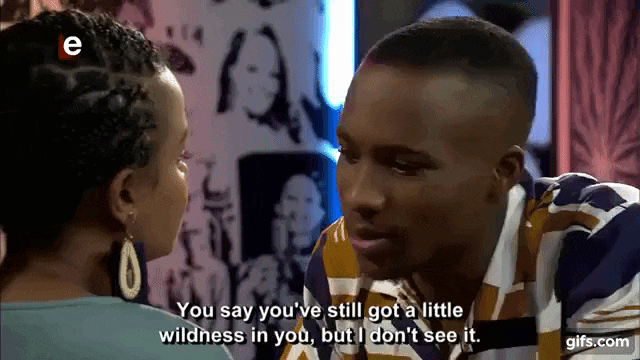 Episode 3538 - Wednesday, 27th of January 2021
Mzi and Pule try to come to terms with the announcement that Pastor Makoro and Pearl made, and Pearl finds herself at the centre of attention from the media. The pastor promises her that he will walk her through the journey. Later, Pearl opens up to Sindiswa about her decision to move on from Mzi, and her prospects to make the new relationship work.
Mapula lies to Kop and Blossom about being disqualified for the bursaries that she applied for. She also extends the narrative to Kea, and Kea worries that she will turn to Gift.
Jafta prompts Cuba to sign a couple of documents to make him a partner in the venture; although she declines to give him a company credit card when he asks for it. Is she planning on duping him?
Episode 3539 - Thursday, 28th of January 2021
Pearl finds it difficult to cope up with the new role of being the pastor's girlfriend. Even though their connection deepens, she finds it harder to contain her sexual tensions as the pastor is celibate. Meanwhile, it looks like Deaconess Sonto and Pastor Makoro are keeping a secret from everyone.
Mapula turns to Sabelo for help regarding her study fees, and when he tells her about his crippling financial situation, she second-guesses the idea of applying for student loans. Later, she decides that the best thing to do is turn to Gift, although the members of the Khune family offer to help her.
Cuba and Jafta start the construction works for their project, and while hiring men, Cuba eyes men for different reasons. Later, Jafts asks her to take care of equipment and supplies.
Episode 3540 - Friday 29th of January 2021
Ziyanda asks Sindiswa to talk Pearl into her senses about the relationship, but Sindiswa gets conflicted. Therefore, she asks Pearl to take the relationship to the next level. However, things do not go according to Pearl's plan.
Mapula thinks twice about accepting Kop and Blossom's offer of tuition fees. Jafta hears of Blossom and Kop's decision to sell the land to raise Mapula's fees, and he brushes it off.
Pearl
Pearl hears of a lucrative deal that could change her life, and in the process, she stumbles upon Pastor Makoro, who falls for her. She plays along, and when the pastor expresses what he feels, she turns him down. After further contemplation, she opts to go on with the relationship, although it comes with challenges since the pastor is celibate. Her decision does not sit well with Pule and Mzi. What will they do to make her change her mind?
Blossom
Blossom's generosity lands her to Mose, who takes advantage of her. He gangs up with Mkhushulwa and makes Blossom believe that he is less fortunate. He insists that he is a fan of farming, and Blossom offers to give him a piece of land, although, she insists that he should be introduced to the ancestors. Later, Mose runs away, and when he returns, he accuses Mkhushulwa of concocting the plan. Will Blossom forgive her brother?
How would you describe the experience of going through Rhythm City teasers for January 2021? If you wish to find out more details about the events in the soap opera, tune in to e.tv from Mondays to Fridays at 19h00.
READ ALSO: Gangaa teasers: January 2021
Briefly.co.za recently published Gangaa 3 teasers for January 2021, and the humour in the show is worth your time. You will be bummed by how much an incident will change the trajectory of Gangaa's life. Check them put for more ins and outs about the events in the soap opera.
Source: Briefly News