Zara Nikah teasers: February 2021
In Zara Nikah teasers for February 2021, Zara is on the verge of losing her children to strangers. Meanwhile, Kabir has been manipulated into believing that his ex-wife wants to keep the children away from him. Shahbaz and Rukhsar are behind every pain that Kabir and his ex-wife are experiencing. What are they planning next? Read on to find out!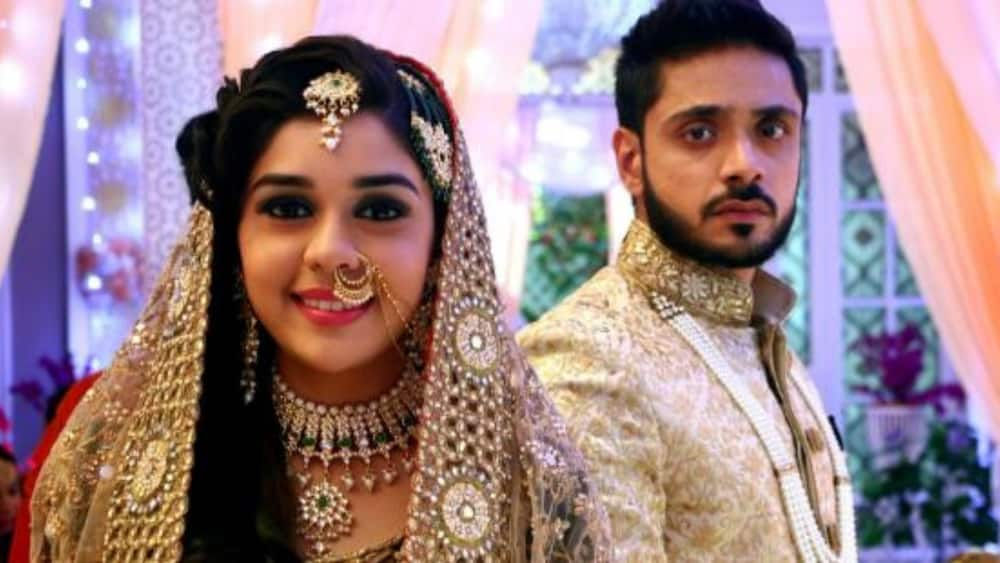 The evilness in Shahbaz and Rukhsar is infuriating, while the emotional torture that Kabir, Zara, and the children are going through is painful to watch. Will Kabir's family ever find peace when their enemies are still alive?
Zara Nikah teasers February 2021
The January 2021 Zara Nikah teasers left viewers with heavy hearts when Kabir's former wife felt her relationship with Kabir was beyond salvation. She decided to enrol in a Delhi-based learning institution to further her studies and focus on her career. Their relationship is troubled more than ever in the Zara Nikah teasers for February 2021.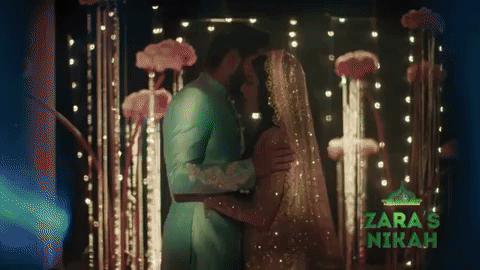 1/02/2021: Monday (Episode 220)
The mother of Kabir's children begs him to save her and the kids from some goons. The goons inform Abid about the trap they have set for Kabir's ex-spouse. Later, Kabir helps his ex-wife to beat up Abid and his men when he threatens her. Shahbaz calls the police to arrest Abid, and Kabir apologizes to Zara for mistrusting her. He also bids Qazi goodbye.
2/02/2021: Tuesday (Episode 221)
Kabir is upset when someone compares his ex-wife to another woman in his presence. Rukhsar gives Shahbaz brilliant ideas for winning the elections, while Qazi and Salma persuade Zara to stay with them for a while longer. Kabir informs Qazi that he is not interested in becoming the town's Sheher Qazi. Later, Abid creates a rift between Zara and Qazi.
3/02/2021: Wednesday (Episode 222)
Rukhsar is determined to destroy Kabir's relationship with his former wife forever by manipulating Zara into believing that Shahbaz will protect her and the children if they move to another town. Rukhsar later lies to Kabir about his ex-wife's plans when he visits the Ahmed house to check on the kids.
4/02/2021: Thursday (Episode 223)
Rukhsar and Shahbaz plan to separate the children, Alisha and Zaid, from Kabir and his ex-wife. They hire a couple to claim they are the aunt and uncle to Zara's children's custody. Furthermore, they instruct strangers to file for their children's custody before the Sharia board. Zara opposes Peer Shahbaz's ruling that allows the police to take the children's custody from her. She also threatens to damage Shahbaz's reputation if he fails to make her the children's legal custodian.
5/02/2021: Friday (Episode 223)
Rukhsar's plan to put Zara into more trouble does not work. Meanwhile, Qazi locates Firdaus' parents, but their resolution does not make Zara happy. Azra and Imran begin their pre-wedding ceremony while Kabir stands up for Zara when Rukhsar abuses her.
6/02/2021: Saturday (Episode 224)
A couple wants to adopt Zaid without his sister Alisha, an issue that leaves Kabir and Zara in a dilemma. Later, Zara wants Kabir to marry her in favor of the children, but this makes Rukhsar and Shahbaz angry. Kabir does not agree.
7/02/2021: Sunday (Episode 225)
Azra and Imran make up their minds to adopt the children, and Zara, who fears for the couple's future, informs Kabir. Later, Azra and Imran's marriage ceremony is canceled after Imran's father discovers that the couple wants to live with the children. Kabir feels Zara is responsible for the problems.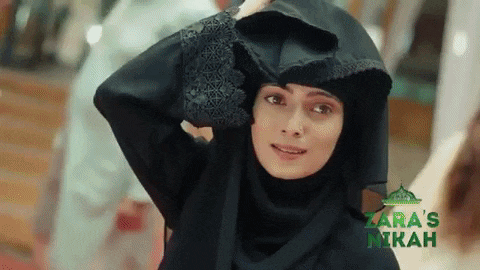 8/02/2021: Monday (Episode 226)
Zara is involved in an accident, and Kabir sets out to search when he fails to contact her. Later, Kabir reaches the medical facility where Zara is being treated but does not see her. Meanwhile, the children are trapped by Rukhsar in their quest to be with Zara.
9/02/2021: Tuesday (Episode 227)
Zara wakes up and seeks to speak with Kabir, but Rukhsar is the one that receives the call. Meanwhile, Kabir agrees to make Rukhsar his wife for the sake of the children after being persuaded by Shahbaz. Later, the children who were convinced that Kabir is marrying Zara are shocked after finding out she is not the one.
10/02/2021: Wednesday (Episode 228)
Kabir is called by the medical facility and finds out Zara was there. Meanwhile, Zara faints at Ahmed's door. Later, she accosts Kabir for tying the knot with Rukhsar and not her. On the other hand, Rukhsar, who now has Kabir to herself, plots to get rid of the children.
11/02/2021: Thursday (Episode 229)
Rukhsar's deceit is known after Zara and Kabir discover the children in a miserable condition. Later, Kabir informs Shahbaz of his decision to start working as a chef. Meanwhile, Rukhsar is not pleased when she comes upon the mess created by the children in the kitchen.
12/02/2021: Friday (Episode 230)
Rukhsar hires Haseena to be the children's nanny. Later, Kabir sides with Rukhsar instead of Zara after seeing how Zaid behaves. Rukhsar gets the opportunity to misbehave with the children in the pretense that she is disciplining them. Meanwhile, Kashan is not pleased when Shahbaz offers Kabir INR 50 lakhs.
13/02/2021: Saturday (Episode 231)
Haseena has the habit of drugging the children with sleeping pills while Rukhsar uses their fears to intimidate them. Will Kabir ever learn the truth? Zara views all that is happening in the children's room from a camera that is installed on a toy truck. To cover up for her misdeeds, Rukhsar fires Haseens and breaks the toy.
14/02/2021: Sunday (Episode 232)
Zeenat suggests that Shahbaz uses the kids for his political gains. Meanwhile, Zara is worried about the children's behavior and accosts Kabir concerning the issue. Later, Shahbaz goes for an interview with the children to gain the people's support. During the interview, a snake comes out of Zara's bag and bites Rukhsar.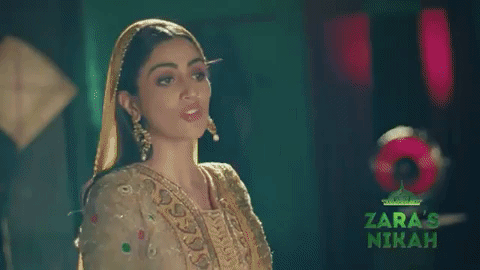 15/02/2021: Monday (Episode 233)
Kabir goes to Zara's grave to mark her date of birth while Rukhsar works on a plan to be with him. Meanwhile, the kids work with Amaan to steal Rukhsar's phone and later lock her in her room.
16/02/2021: Tuesday (Episode 234)
Javed, who comes from an influential family, goes to Ahmed's house and acts in an inappropriate manner with Zara. Later, Kabir stands up for Zara and ignores Shahbaz's disapproval. Meanwhile, Zeenat torches Zara's clothes and accuses her of tempting Javed while Shahbaz is stressed after having a nightmare regarding Zara.
17/02/2021: Wednesday (Episode 235)
Zara and Kabir have an argument regarding the religious importance of putting on a hijab. Later, Kabir reconsiders his stand when a pin in Firdaus's hijab injures her. Meanwhile, Javed disguises himself and gets into Ahmed's house unnoticed. Then, he goes to the room where Zara is.
18/02/2021: Thursday (Episode 236)
Javed makes a call in disguise and tells Zara that he has feelings for her. Later, Zara goes to look for him in an unoccupied building, and Javed abducts her. He intimidates her by threatening to post a compromising photo of them on the internet. Later, Zara manages to send Kabir a picture of the place she is being held captive with the hope that he will locate her soon.
19/02/2021: Friday (Episode 237)
Kabir is able to rescue Zara, and Javed is finally arrested. Later, Kabir is praised by Shahbaz, an issue that angers Kashan. Meanwhile, Kabir starts getting attracted to Zara while Zeenat is not pleased when she thinks about Amaan and Zaid celebrating their birthday together.
20/02/2021: Saturday (Episode 238)
Kabir is angry after Zara does not remember to call off the party and later fires her for disrespecting his family traditions. Later, Zara goes to the market with the bangle belonging to Azra, while Shahbaz is frightened when she notices she is wearing the bangle that belongs to Zara.
21/02/2021: Sunday (Episode 239)
Shahbaz remembers his plans to murder Zara and later asks Rukhsar to hand him the evidence incriminating him to the crime. Meanwhile, Zara is still looking for details about the bangle, while Rukhsar's evil plan against Zara does not work.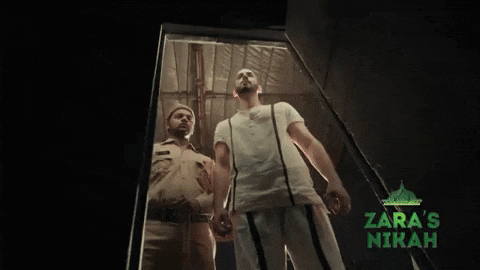 22/02/2021: Monday (Episode 240)
Zara is determined to finish her investigations and goes to see Naavargadh, while Kabir goes to the same village because of Shahbaz's political rally. Later, Zara suspects the sarpanch after meeting him. She finds out what led to Zara's death and informs Azra. On the other hand, Rukhsar is working on a plan against Shahbaz.
23/02/2021: Tuesday (Episode 241)
Kabir is devastated by the revelation and vows to avenge the death of Zara. Later, a locket belonging to Rukhsar falls during Shahbaz victory celebration, and Zara touches it, an issue that frightens her because the consequences will not be good when the key inside is discovered.
24/02/2021: Wednesday (Episode 242)
Zara locates the box that has the proof as Kabir tells Shahbaz details regarding the murder of Zara. Meanwhile, Zara is convinced that Shahbaz is the murderer after looking at the evidence. Later, Kabir accosts Shahbaz after finding out what really happened. However, Shahbaz does not feel sorry for his crimes, and Kabir promises to get to the bottom of the situation.
25/02/2021: Thursday (Episode 243)
Kashan, Rukhsar, and Zeenat side with Shahbaz while Salma promises to expose Shahbaz. Later, Qazi is prevented by Kabir from filing a complaint against Shahbaz but only for now, and he asks God to help him choose a punishment for Shahbaz.
26/02/2021: Friday (Episode 244)
Kabir comes up with a plan on how he will make Shahbaz pay for his sins. Meanwhile, Zeenat tries to distract Kabir using Amaan but fails. Later, police officers do not agree to have a case filed against Shahbaz. On the other hand, the SSP are bribed by Shahbza so that Kabir is declared mentally ill to make his claims unbelievable.
27/02/2021: Saturday (Episode 245)
Kabir challenges Shahbaz as he is being taken to an asylum. Later, Shahbaz torches the evidence incriminating him to the crime as Qazi and Zara look on. Meanwhile, to make the results believable, Kabir is injected with a drug that will alter the test results. On the other hand, Naavargadh's sarpanch distances himself from the case as he refuses to give testimony against Zara's murder charges.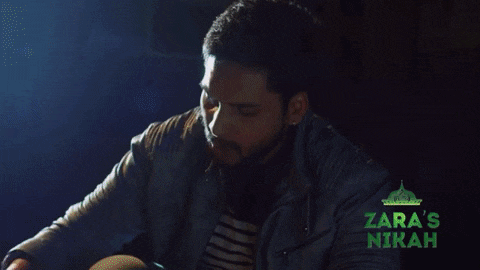 Kabir
Zara wants them to get married for the sake of the children, but he disagrees. He instead marries Rukhsar, who mistreats the kids. Later, he learns that Shahbaz is responsible for Zara's death and vows to unearth the truth. However, Shahbaz uses his influence and money to ensure Kabir is declared mentally unstable.
Zara
She is not happy when Kabir marries Rukhsar instead of her. Later, she decides to find out who killed Zara and discovers evidence that incriminates Shahbaz, who has just won the elections. Will she ever find justice against the influential Shahbaz?
The series is getting more entertaining, mysterious, and additive. Zara Nikah teasers for February 2021 will leave more viewers heartbroken. Surprisingly, no one stops watching the show no matter how sad the story becomes because once you watch it, you will never want to miss a scene.
READ ALSO: Brave and Beautiful teasers: February 2021
Colonel Zorwar Shergil's mansion is full of family drama. In Brave and Beautiful teasers February 2021, Anand signs the divorce papers after trying to make Kittu jealous in vain. Later, the family tries to convince him to take her back, but he refuses to change his mind.
Briefly.co.za reveals more drama in the family after Anand and Kittu's marriage annulment. Shraddha and Kunal are caught up in a challenging situation. Please tap on the link to find out the roles they played in the divorce.
Source: Briefly News