In Zara Nikah teasers for February 2021, Zara is on the verge of losing her children to strangers. Meanwhile, Kabir has been manipulated into believing that his ex-wife wants to keep the children away from him. Shahbaz and Rukhsar are behind every pain that Kabir and his ex-wife are experiencing. What are they planning next? Read on to find out!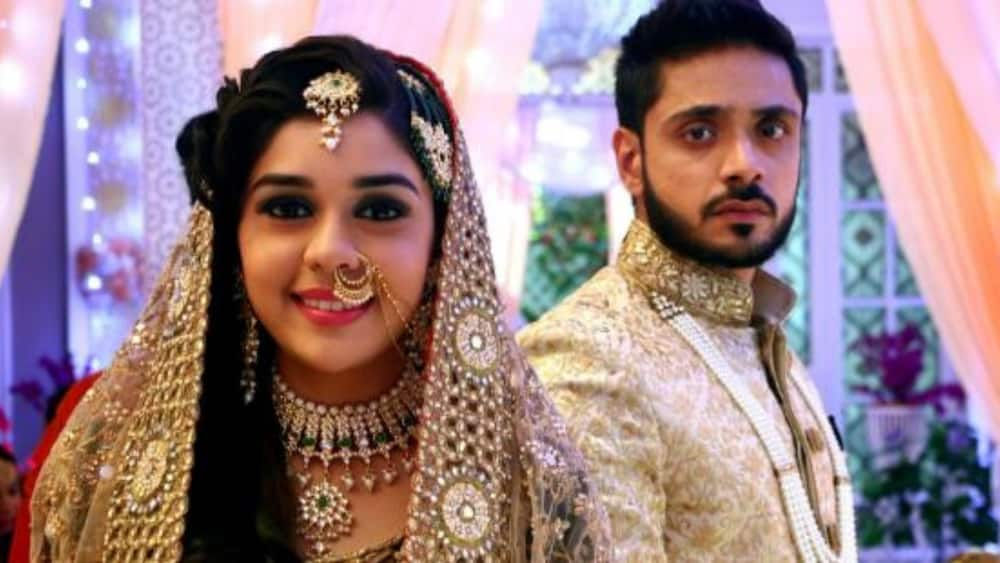 The evilness in Shahbaz and Rukhar is infuriating, while the emotional torture that Kabir, Zara, and the children are going through is painful to watch. Will Kabir's family ever find peace when their enemies are still alive?
Zara Nikah February 2021 teasers
The January 2021 Zara Nikah teasers left viewers with heavy hearts when Kabir's former wife felt her relationship with Kabir was beyond salvation. She decided to enrol in a Delhi-based learning institution to further her studies and focus on her career. Their relationship is troubled more than ever in the Zara Nikah teasers for February 2021.
1/02/2021: Monday (Episode 219)
Qazi and Salma treat Kabir's ex-spouse, Zara, like their daughter, and Azra informs Kabir's ex-wife of the secret agreement between Kabir and Siddiquis. Kabir cautions Siddiquis to be careful with Zara and refrain from treating her like family.
2/02/2021: Tuesday (Episode 220)
The mother of Kabir's children begs him to save her and the kids from some goons. The goons inform Abid about the trap they have set for Kabir's ex-spouse. Later, Kabir helps his ex-wife to beat up Abid and his men when he threatens her. Shahbaz calls the police to arrest Abid, and Kabir apologizes to Zara for mistrusting her. He also bids Qazi goodbye.
3/02/2021: Wednesday (Episode 221)
Kabir is upset when someone compares his ex-wife to another woman in his presence. Rukhsar gives Shahbaz brilliant ideas for winning the elections, while Qazi and Salma persuade Zara to stay with them for a while longer. Kabir informs Qazi that he is not interested in becoming the town's Sheher Qazi. Later, Abid creates a rift between Zara and Qazi.
4/02/2021: Thursday (Episode 222)
Rukhsar is determined to destroy Kabir's relationship with his former wife forever by manipulating Zara into believing that Shahbaz will protect her and the children if they move to another town. Rukhsar later lies to Kabir about his ex-wife's plans when he visits the Ahmed house to check on the kids.
5/02/2021: Friday (Episode 223)
Rukhsar and Shahbaz plan to separate the children, Alisha and Zaid, from Kabir and his ex-wife. They hire a couple to claim they are the aunt and uncle to Zara's children's custody. Furthermore, they instruct strangers to file for their children's custody before the Sharia board. Zara opposes Peer Shahbaz's ruling that allows the police to take the children's custody from her. She also threatens to damage Shahbaz's reputation if he fails to make her the children's legal custodian.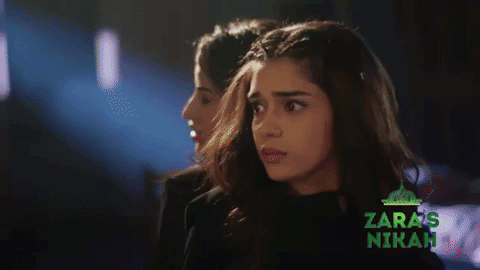 Kabir
He rescues his ex-wife when Abid attacks her. Kabir does not want to become his community's leader. Rukhsar lies to his ex-spouse that Shahbaz would help her if she moves with the children to another place and later lies to Kabir that his ex-wife is planning to deny him parental rights over their children.
Zara
She and the children find refuge in Salma and Qazi's home because her marriage is rocky. They take her as their biological child and grow so fond of her that they do not want her to leave. Zara confronts Shahbaz to help her change the Sharia board's decision about giving her children's custody to the police. Later, Abid creates a conflict between her and Qazi. Will he throw her and the children out of his home?
The series is getting more entertaining, mysterious, and additive. Zara Nikah teasers for February 2021 will leave more viewers heartbroken. Surprisingly, no one stops watching the show no matter how sad the story becomes because once you watch it, you will never want to miss a scene.
READ ALSO: Brave and Beautiful teasers: February 2021
Colonel Zorwar Shergil's mansion is full of family drama. In Brave and Beautiful teasers February 2021, Anand signs the divorce papers after trying to make Kittu jealous in vain. Later, the family tries to convince him to take her back, but he refuses to change his mind.
Briefly.co.za reveals more drama in the family after Anand and Kittu's marriage annulment. Shraddha and Kunal are caught up in a challenging situation. Please tap on the link to find out the roles they played in the divorce.