Zuba 3 Teasers, March 2021: Charles and Jaden get into a fight
Zuba 3 teasers for March 2021 episodes reveal how events unfold following the death of Yemba. His will states that Zuba is entitled to the money left behind, but Jemimah thinks she is the one who killed him. Will Zuba be able to retain the inheritance?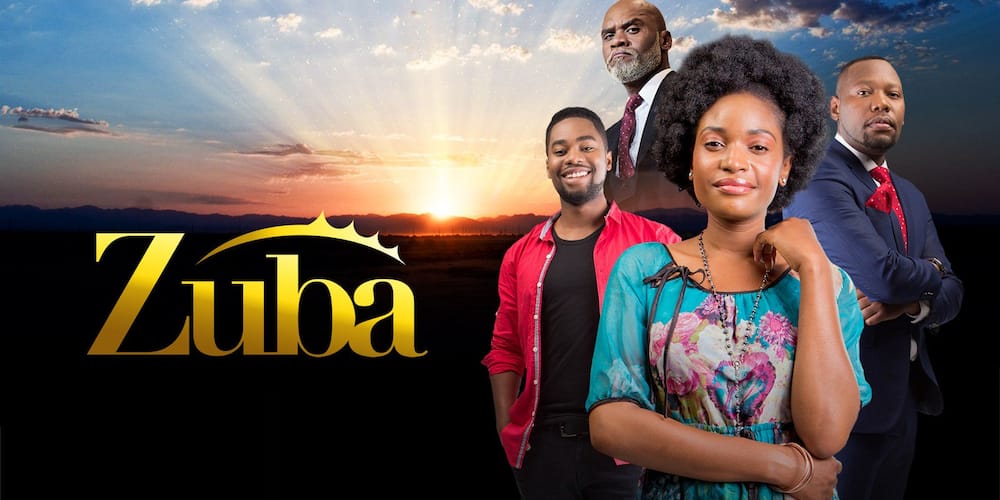 Phingiwe gets divorce papers from Charles twice, but she is not willing to sign them. Elsewhere, Zuba and Thando get married, while Joshua goes into a coma after being attacked.
Zuba 3 teasers March 2021
Zambian Zuba 3 on Novela Magic has proven to be one of the most entertaining African series currently running. Zuba's story continues to get complicated as she entangles herself in more problems every day. Here is a glimpse of what to expect in Zuba 3 March episodes.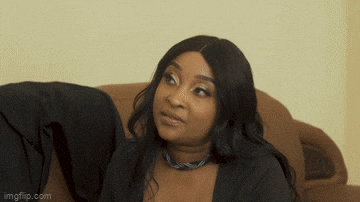 Monday, 1st March 2021 (Episodes 9 and 10)
Luwi is in need of cleaner services once again, while Phingiwe goes to see Zuba at Sosala to make her aware of her worries regarding the business. Elsewhere, Jaden and Charles have an altercation.
Zuba learns that Yemba's money belongs to her as stated in his will. On the other hand, Joshua has to pay a high charge on the cash loan, while Phingiwe blames Zuba for being in a relationship with Yemba.
Tuesday, 2nd March 2021 (Episodes 11 and 12)
Charles hands Phingiwe the divorce documents. Later, Thando pours his heart to Phingiwe regarding Yemba's death, while Zuba is feeling strained at the Sosala fashion convention.
Wednesday, 3rd March 2021 (Episodes 13 and 14)
Phingiwe is getting increasingly suspicious of Zuba and discusses the issue with Thando. Elsewhere, Luwi receives a present that was sent by Jaden while the Valentine's lady fans make Natasha envious.
Later, Phingiwe asks Zuba not to give the international Kariba fashion show the 20 free designs she had offered to provide. Meanwhile, Jemimah finds out that Yemba and Zuba are husband and wife.
Thursday, 4th March 2021 (Episodes 15 and 16)
Mainza and Lute reach Lusaka while Yemba is finally put to rest. Later, Jemimah arrives at the funeral and blames Zuba for being behind the death of Yemba. How will she free herself from the blame now that Yemba's money is hers?
Joshua is accosted by Zuba regarding his take on her being the CEO. Meanwhile, Jemimah asks Natasha to pardon her regarding the drama she created during Yemba's send-off, while Thando is left hanging as the designers walk out on him.
Friday, 5th March 2021 (Episodes 17 and 18)
The designers leave before Zuba can finish her agenda, while Joshua is blamed by the reverend for stealing cash from his church. Elsewhere, Njenje gains the courage to challenge Lute.
The doctor informs Mainza that he has prostate cancer. How long does he have to live? Zuba gets into the Sosala family and the Ministry of Tourism's bad books. Later, Phingiwe is handed divorce documents again. Why is she reluctant to sign them?
Saturday, 6th March 2021 (Episodes 19 and 20)
Mainza is grateful to Zuba for standing with him. Elsewhere, Phingiwe pours out her heart to Thando. Later, Jaden finds out that Phingiwe is back to her drinking habits.
Janet feels sad after learning that Hachi is seeing someone else. Hachi, on the other hand, blames himself for breaking Janet's heart. Meanwhile, Tasha is eager to find out what Rick is concealing.
Sunday, 7th March 2021 (Episodes 21 and 22)
The Sosala family finds out that Joshua has been admitted to a medical facility. Later, the family is informed by the bank that Sosala fashion is a high-risk venture. How will they secure financing? Meanwhile, Luwi sets out in search of Justo for injuring Joshua.
Zuba assures Natasha that she will get the money to invest in her venture. On the other hand, it is now known that Jaden is obsessed with Phingiwe while Lute walks in on Kachepa and Chipo.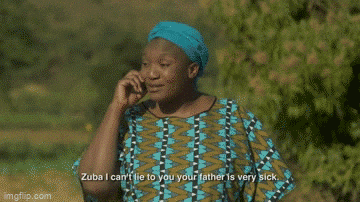 Monday, 8th March 2021 (Episodes 23 and 24)
Zuba is under pressure to deliver on the IWZ government contract. Elsewhere, Wana goes to see Joshua at the medical facility, while Alina and Natasha have an altercation.
Zuba makes up her mind to be in charge of the company Yemba left behind, a decision that does not please Thando. Meanwhile, Wana clarifies that she has returned because of Thando, which upsets Zuba.
Tuesday, 9th March 2021 (Episodes 25 and 26)
Jemimah accosts Zuba for taking the money that Yemba left behind while Wana makes Thando get into temptation. On the other hand, Justo asks Mwiza to stop looking for the individual who assaulted Joshua. Will he listen?
Thando feels guilty after meeting Wana, and Justo's efforts to finish off Joshua in the hospital are stopped. Mwiza gets kidnapped by Justo.
Wednesday, 10th March 2021 (Episodes 27 and 28)
Mainza wants Zuba to assist him in locating Chipo. Later, Zuba is visited by Wana, while Joshua gains consciousness after being in a coma but experiences a seizure. Will he survive?en are cursed by Mai Chidoti.
Justo wants Mwiza to vanish from town. Will the blackmail prevent him from revealing what he knows? On the other hand, Zuba finds out that Jemimah has placed an injunction on Yemba's company. Is this her way of making Zuba leave the organization? Meanwhile, Senzeni wants the man of God to put her family in prayers.
Thursday, 11th March 2021 (Episodes 29 and 30)
Mainza wants Zuba to assist him in locating Chipo. Later, Zuba is visited by Wana while Joshua gains consciousness after being in a coma but experiences a seizure. Will he survive?
Friday, 12th March 2021 (Episodes 31 and 32)
The doctors place Joshua in an induced coma while Phingiwe and Senzeni have a fight regarding her drinking problem. Meanwhile, Zuba unsuccessfully tries to talk Jemimah into getting rid of the injunction.
Phingiwe is admonished by Senzeni regarding her drinking problem. Meanwhile, Thando asks Wana to loan him money so that he can give Zuba. Elsewhere, Mai Chidoti pays Justo a visit to make inquiries on why he is yet to locate Suwi as he had promised.
Saturday, 13th March 2021 (Episodes 33 and 34)
Phingiwe asks Jaden to give her a break, while Joshua is woken up from the induced coma. Elsewhere, Thando informs Wana that he has feelings for Zuba. Will she let Zuba win?
Zuba and Thando hold a party to celebrate the success of IWZ, while Luyando goes to see Joshua at the medical center. On the other hand, Mainza informs Hachi that Lute's love for money will finish him before cancer does.
Sunday, 14th March 2021 (Episodes 35 and 36)
Phingiwe goes to her first therapy treatment, but she is not ready to put her signature on the divorce documents. Meanwhile, Joshua remembers his past and visualizes how he wants to be in the future.
Phingiwe does not agree with Thando and Zuba's decision to hold a small wedding ceremony. Later, Senzeni advises Phingiwe to put her signature on the divorce documents so that she can permanently remove Charles from her life. Why is she clinging on to him?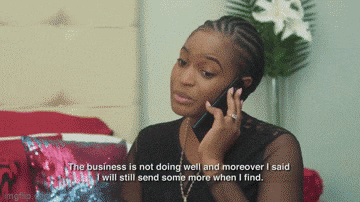 Monday, 15th March 2021 (Episodes 37 and 38)
Phingiwe informs the family about her decision to divorce Charles. Meanwhile, Thando is complimented by Joshua regarding his upcoming marriage ceremony, while Senzeni reprimands Lute after he asks for lobola.
Thando asks Wana to stop bothering him, but she threatens to reveal to Zuba the details of their fling. How will he get her out the way? Elsewhere, detectives ask Luwi questions regarding Suwi's whereabouts.
Tuesday, 16th March 2021 (Episodes 39 and 40)
Thando and Joshua have a conversation regarding their relationships, while Jemimah goes to see the doctor regarding the DNA test. Elsewhere, Thando protects Zuba when Phingiwe inquires about the source of her money.
Joshua is discharged from the medical facility. In an effort to be near Phingiwe, Jaden ends up sabotaging Fanwell's vehicle. Later, Senzeni makes an announcement regarding her departure to Malawi.
Wednesday, 17th March 2021 (Episodes 41 and 42)
Thando hands Phingiwe the audit documents, which confirm that Joshua stole money from the company. On the other hand, Hachi is not happy when Zuba fails to give cash so that he can purchase supplements.
Thando and Zuba are reprimanded by Phingiwe on why they did not release the audit report on time. How will they defend themselves?
Thursday, 18th March 2021 (Episodes 43 and 44)
Zuba is under stress, and Thando accuses Phingiwe of being responsible. Meanwhile, Lute goes to Mai Chidoti to make inquiries regarding drugs that can treat the side effects of Mainza's cancer.
Joshua figures out the relationship between Thando and Wana. Elsewhere, Luwi does not succeed at getting Simon so that he can tackle Justo.
Friday, 19th March 2021 (Episodes 45 and 46)
Phingiwe makes it known that Zuba has been suspended from the board. Meanwhile, Thando looks for a detective to help him locate his biological mother.
Phingiwe receives news of Senzeni's arrest in Malawi. Later, she is happy to learn of his release but is surprised when she finds out that Jaden was the one who helped in the release.
Saturday, 20th March 2021 (Episodes 47 and 48)
Luwi hands Phingiwe the post-nuptial contract so that she can give the go-ahead. Meanwhile, Thando is not happy because Zuba is spending a lot at the company that Yemba left. What will he do to make her stop?
Wana gives Thando the option to give her back her money if he does not want to be with her. Joshua informs Thando about the project he is tackling, which is likely to profit the family.
Sunday, 21st March 2021 (Episodes 49 and 50)
Phingiwe finds out that Jaden will be taking care of the lobola arrangements for Thando, while Natasha pays so that the radio can play the song belonging to Valentine.
Zuba asks Thando to forgive her after trying to acquire a tender for Golden Moments Bridal. Elsewhere, Justo reaches home and there is a surprise waiting for him.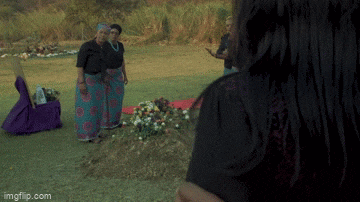 Monday, 22nd March 2021 (Episodes 51 and 52)
Suwi wants Luwi to keep his distance from Joshua. Meanwhile, Zuba's family wants k50,000 as a lobola price. The wedding is later cancelled when the families disagree regarding the amount demanded for the lobola. How will Thando and Zuba ensure they are together?
After refusing to pay the lobola on the grounds that it is too expensive, Thando blames Phingiwe for not loving him. Elsewhere, Mai Chidoti is happy after the arrival of Suwi in the village of Maluba.
Tuesday, 23rd March 2021 (Episodes 53 and 54)
Chipo's presence at SFH shocks Zuba. Elsewhere, Justo's supporters attack Simon's supporters when they attempt to trap him.
Jemimah hands Zuba the court summons. On the other hand, Suwi gets suspicious when Justo informs her about them settling on a remote farm, but she does not show her feelings.
Wednesday, 24th March 2021 (Episodes 55 and 56)
Thando borrows money from Wana again. Meanwhile, Zuba makes Jemimah aware of her decision to forego her right to the estate that Yemba left behind.
Mainza gets angry after finding out the amount of lobola that Zuba's uncle was asking.
Thursday, 25th March 2021 (Episodes 57 and 58)
Natasha drops a hint to Valentine that she has fallen for him. Does he feel the same way about her? Elsewhere, Mai Chidoti tries to persuade Suwi to start specializing in African medicine.
Friday, 26th March 2021 (Episodes 59 and 60)
Zuba makes Thando aware of her dream to become the head of design. Will he support her?
Phingiwe is happy after finding out that Jaden has made arrangements for Senzeni to come to the marriage ceremony. Meanwhile, Natasha accosts Valentine for betraying her.
Saturday, 27th March 2021 (Episodes 61 and 62)
Thando tries to secure Yemba's death certificate from Jemimah, but he is unsuccessful. Meanwhile, Zuba is ecstatic because of Mwiza's presence at Sosala fashions, while Natasha suspects Wana and Thando when she spots them together. Will she inform Zuba?
Wana goes to the kitchen party while Thando is arrested so that he can be asked questions regarding the death of Yemba. Could he have been responsible? Later, Joshua unveils Zuba at the kitchen party after Thando's failure to arrive.
Sunday, 28th March 2021 (Episodes 63 and 64)
Zuba is angry at Thando for failing to show up at the kitchen party. Thando does not reveal the reasons that kept him away and trusts Phingiwe to keep his secret.
Zuba is influenced by peer pressure and ends up drinking at her hen party. Meanwhile, Shaka makes advances towards Phingiwe, while Joshua sets a trap for Thando and Wana during the bachelor celebrations.
Monday, 29th March 2021 (Episodes 65 and 66)
The wedding ceremony is almost destroyed by Wena when she takes the marriage rings. On the other hand, Lute comes with uninvited village people to the wedding ceremony.
Thando and Zuba are now husband and wife. Later, Natasha chases Wena from the reception, while Joshua spots Justo, but he is unsure why the face is familiar. Luwi and Suwi have an altercation.
Tuesday, 30th March 2021 (Episodes 67 and 68)
Thando is guilt-ridden after having an affair. What will happen when Zuba finds out? Meanwhile, Luwi is determined to seek revenge against Suwi following their fight, while the Moonos return to the village. Later, Phingiwe asks Jaden to share her bed with her.
Wednesday, 31st March 2021 (Episodes 69 and 70)
Phingiwe is shocked to learn about Jaden's decision to make an application for the CEO job at SFH. Will his decision affect their relationship? Elsewhere, Mwiza is not willing to reveal any tangible information to the police.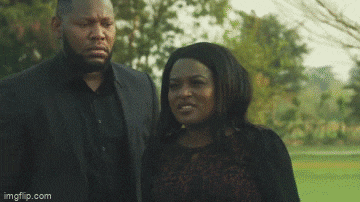 Zuba
After Yemba's death, she discovers that he left her his money as stated in the will. However, after finding out that she was married to Yemba, Jemimah does everything in her power to ensure she does not get the inheritance. Will Zuba be intimidated by her actions?
Thando
He makes his feelings known to Zuba. They later get married despite Wena's efforts to separate them and be with him. Early into their marriage, he cheats on Zuba. What will she do when she finds out about the affair?
Phingiwe
Charles gives her divorce papers twice, but she does not sign them. She even gets back to her drinking habits as she is not willing to end the marriage. After much persuasion, she finally signs. Later, Jaden makes known his interests in her. Will she move on with him?
From the above Zuba 3 teasers, March 2021 episodes promise to offer incomparable entertainment. Make sure you catch the action on Novela Magic every Monday to Sunday at 7.00 p.m. and 7.30 p.m. You can also watch the show's repeats throughout the day.
READ ALSO: Isibaya Teasers: Find out what happens in April 2021 episodes
Briefly.co.za recently highlighted what is coming up on April 2021 episodes of Mzansi Magic's Isibaya. The local series concludes during the month.
The Zungus and Ndlovus finally discover the enemy that has been pinning them against each other for so long. Who was the third force? How will things unfold in the series finale? Read the teasers to find out.
Source: Briefly News