Lord of the Skies 7 teasers: November 2020
Lord of the Skies is an addictive American telenovela currently airing on Telemundo every day, starting from 23h00. Season seven has already won the hearts of many fans, who have fallen in love with its storyline and characters. Below are Lord of the Skies 7 teasers for November 2020.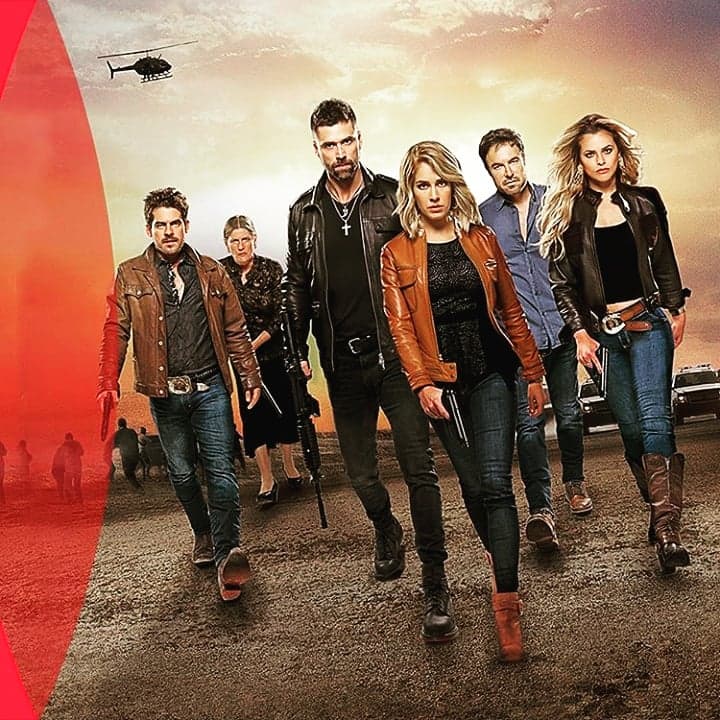 In November, expect betrayal, vengeance, hatred, deaths, and threats from your favourite Lord of the Skies characters. For instance, will Delilah remain loyal to Ojeda now that she has secretly found a new lover? Will Pio make amends with the Casillas Cartel? Is Joaquin safe or is his death around the corner?
Lord of the Skies 7 teasers for November 2020
These Lord of the Skies 7 teasers will give you an idea of what to expect from your favourite characters. There are a lot of events that will unfold, especially with Delilah, Amado, and Ojeda.
Sunday, 1st November 2020
Navarro is not a happy man. He is upset after his attempt to capture Amber Maldonado failed. On the other hand, Amado causes pain to Joaquin's body, in the presence of Diana. Later, Rutila clashes with Super Javi.
Monday, 2nd November 2020
Diana makes arrangements to meet with Volpi. In the meantime, Colon cross-examines Dalila whom he alleges he is in the drug trafficking business. Will he manage to extract useful information from her?
Tuesday, 3rd November 2020
Diana and Volpi's meeting is cut short by the Casillas Cartel who attacks them in the restaurant. The shootout becomes messy forcing them to flee. Olon who continues to interrogate Dalila.
Wednesday, 4th November 2020
Pío Valdivia and Ojeda have not come to terms on who should take charge of the business. Ojeda is making it difficult for Pío to inherit the business. On the other hand, Luzma has made his mind about taking control of the family's finances.
Thursday, 5th November 2020
Amber impersonates Edith to misinform the DEA. The Casillas Cartel is in the process of strategizing on how they will attack Ojeda and El Cabo.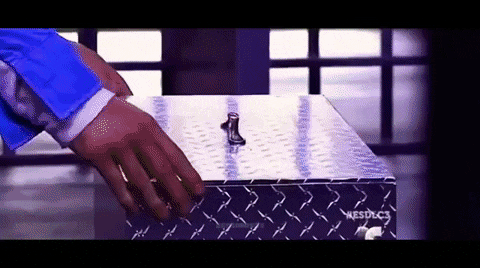 READ ALSO: Brave and Beautiful teasers: November 2020
Friday, 6th November 2020
Joaquín is restless and irritated by Pío's actions. He swears in front of Violeta that he will make Pío pay for the pain he caused him. In the meantime, Javier and Alejandra continue partying. Is Alejandra trying to seduce Javier while they are drunk?
Saturday, 7th November 2020
Chema risks being extradited to the United States. He is aware that the situation is messy, and he may not get out of it this time. Later, Javier comes into reality when he learns about Angela's overdose case.
Sunday, 8th November 2020
Finally, Chema is extradited to the US to suffer for his crimes. His extradition is announced by Navarro at a press conference.
Monday, 9th November 2020
Alfaro accompanied by his team gives Diana and Vitamina a surprise confrontation at the airport. They abduct Diana. Later, Fidencio meets Valdés. Fidencio explains to him how Amber betrayed him. How is he planning to retaliate?
Tuesday, 10th November 2020
Amado sends a stern message to Alfaro demanding him to release Diana immediately. Meanwhile, Joaquin is strategizing on how to escape from Pio's custody. Later, Javi confronts Leo, warning him to stay away from his daughter.
Wednesday, 11th November 2020
Joaquin flees from the custody of Cabo's men as Alfaro, on the other hand, responds to Amado's warning and releases Diana. Moments later, Super Javi and Valdes are seen meeting in Dylan's bar. What are they up to?
Thursday, 12th November 2020
After Joaquin escapes, Cabo tries to reach Evelina. Unfortunately, his call is picked by Amado. In the meantime, Diana tries to make an appointment to meet up with her sister. On the other hand, Uzcátegui wants to know useful information from Jaimie, who is in his house.
Friday, 13th November 2020
Pío is mourning the death of his lovely wife. Joaquin, on the other hand, is afraid of his life. He makes a plan to flee the country.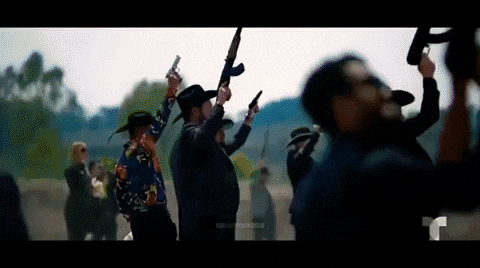 Saturday, 14th November 2020
Joaquim is kidnapped alongside Violeta by Pío before he escapes. Later, Valdés makes his way to Edith's home to gather more information regarding Amber's robbery.
Sunday, 15th November 2020
Amado convinces Navarro to join forces to defeat their enemies. Ojeda and Delilah want to meet Alejandra who is having fun in Dylan's bar.
Monday, 16th November 2020
Luzma makes an effort to reclaim her father's auctioned assets. She conducts a series of investigations hoping to win. Navarro drafts a letter that he sends to Rita alongside her son's photographs.
Tuesday, 17th November 2020
Alejandra is rushed to the hospital. Super Javi and Angela visit him at the hospital to seek answers from the doctors on what happened to him. Unable to hold it in any longer, Delilah makes a shocking confession to Corina.
Wednesday, 18th November 2020
Filled with anger, Pompey assaults the guy who was with Alejandra at the bar. He is convinced that he is behind Alejandra's incident. Pío is worried about his son's safety. Thus, he sends him to Columbia with Eulalia.
READ ALSO: The Bold and the Beautiful on Eva Teasers: November 2020
Thursday, 19th November 2020
The Casillas Cartel once more sends a message to Ojeda. Unlike before, they use Delilah to send the message. In the meantime, Amado is flirting with Delilah. Is he attracted to her?
Friday, 20th November 2020
Navarro confesses his love for Rita. He tells her that he wants to be together with her. Luzma is busy figuring out how to launder her money and buys a clinic to implement the plan.
Saturday, 21st November 2020
Diana is becoming jealous after discovering Amado is seeing Delilah. She gets into an argument with him. Later, Rita informs Amber about Fidencio's threats, as Dylan continues fooling Greñas.
Sunday, 22nd November 2020
Finally, Ojeda agrees to have a meeting with Super Javi and Ismael for further negotiations. Shockingly, Jaime calls for a press conference. He informs the public about his intentions to sue the president.
Monday, 23rd November 2020
Amado blames Ismael for trying to go against their initial plan. Edith, on the other hand, counsels Rita. She convinces her to focus on Navarro.
Tuesday, 24th November 2020
Pio is attacked by the Casillas Cartel, who get him when he collects his batch of drugs from Valdés. In the meantime, Ismael is upset with Amado.
Wednesday, 25th November 2020
Being afraid of the Cartel, Pio surrenders to the authorities. Corina is shocked when Delilah says about the blood she found in Ojeda's house.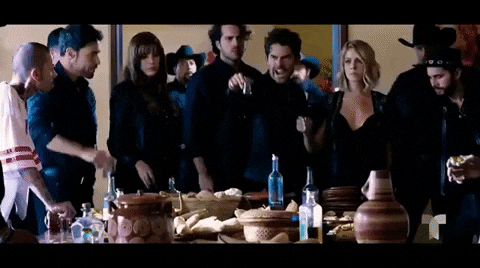 Thursday, 26th November 2020
Amber's plan to rescue Rita and Edith fails when Valdés starts looking for them. On the other hand, Delilah secretly meets Amado.
READ ALSO: Legacy teasers: October 2020
Friday, 27th November 2020
Luzma is fighting for his life in the hospital after being shot by Pio in the chest. Later in the episode, Delilah and Amado are seen kissing.
Saturday, 28th November 2020
Unfortunately, Luzma is abducted by the Casillas Cartel from the hospital as she fights for her life. Meanwhile, Ojeda suspends Delilah for being disloyal to him. She acts offended but deep down she fears for her life.
Sunday, 29th November 2020
Amado seeks help from Castillo because he is afraid of Ojeda and the Columbians. Delilah meets Corina to inform her about her current situation with Amado.
Monday, 30th November 2020
Ojeda escapes death when Delilah convinces Amado to leave him for a while. Alfaro, on the other hand, is in a meeting with Pio's men not realizing someone is spying on them, and it is Paola.
Amado
Amado continues to do what he does best – punishing and threatening his enemies. He becomes more dangerous when he tortures Joaquin in front of Diana. His love for the people he loves makes him go the extra mile by doing the unimaginable to protect them.
At some point, he asks for help from Navarro and Castillo. The two help him to fight Ojeda and the Colombians. If not for Delilah's intervention, he nearly kills Ojeda.
Ojeda
Ojeda's troubles worsen, and disloyalty starts to reign in his territory. Further, the Casillas Cartel makes his life unbearable when they plan to launch an attack on him. His relationship with Delilah is also coming to an end. Delilah is seeing Amado secretly. However, her intervention at the end gives him one more opportunity to continue breathing, at least for a while.
We hope that these Lord of the Skies 7 teasers for November 2020 have prepared you to know what to expect in the actual episodes. The telenovela keeps getting better every day. Switch on to Telemundo every day to witness how the events unfold.
READ ALSO: Suidooster teasers: November 2020
Briefly.co.za recently published Suidooster teasers for November 2020. The telenovela is packed with romance, cold war, and heartbreaks. You may want to watch the show to find out more about AB and Mymoena's relationship. Robin is dumped by Lukas, who now wants to establish ties with Bianca.
The Afrikaans drama airs on kykNET and kykNET & Kie from Monday to Friday at 18:30. Watch your favourite actors and actresses entertain you with amazing content.
READ ALSO:
7de Laan Teasers: October 2020
Arendsvlei teasers: October 2020
Zara's Nikah teasers: October 2020
Source: Briefly.co.za