The River 2 on Mzansi Magic Teasers for April 2021: All episodes
The River 2 on Mzansi Magic teasers for April 2021 are out, and the drama seems to have worsened. Some of the cast members are up to the most unbelievable deeds. The sudden change in the trajectory of the plot of the show is intriguing. These teasers provide highlights of what you ought to brace yourself up for in the oncoming episodes.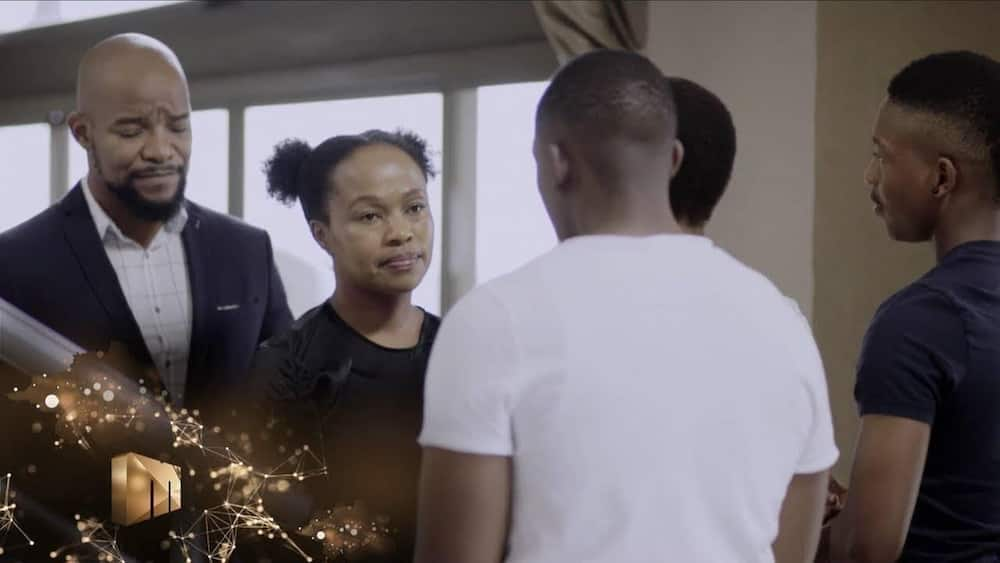 In the most recent episodes, Cobra's life seemed to have taken a different turn, and most of The River 2 on Mzansi Magic cast members are unwilling to help him. Lindiwe also seemed to be on a mission to bring Zweli down and make him pay for his actions. How far will she go? Check out these highlights for more details.
The River 2 on Mzansi Magic April 2021 teasers
Will Lindiwe give up on her mission to seek revenge? Will Cobra get his life back? What will happen to Zweli? Read on for the answers to these questions.
Episode 134 - Wednesday, 1st of April 2020
Oldest Profession
Lindiwe makes an unexpected proposal to someone from Zweli's past, and the truth about Cobra's life comes out, and it leaves everyone stunned.
Episode 135 - Thursday, 2nd of April 2020
Sweet Temptations
Zweli gives in to old temptations and ends up giving in to Lindiwe's trap. Meanwhile, Cobra's friends and family express their concerns about the change in his behaviour.
Episode 136 - Friday, 3rd of April 2020
Asijiki
Cobra engages in destructive ways that end up making his situation worse. Zweli is bummed by how much Lindiwe is willing to go to do away with him.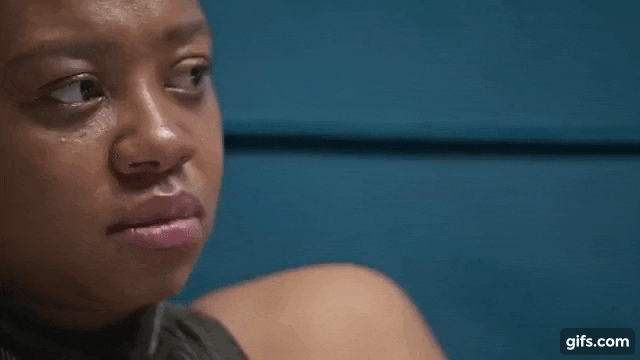 Episode 137 - Monday, 6th of April 2020
Uninvited
Cobra loses control of his emotions and becomes more spiteful towards his family and friends. Elsewhere, Lindiwe goes on with her dirty tricks on Zweli.
Episode 138 - Tuesday, 7th of April 2020
Brika Bova!
Cobra finds himself in a complicated situation, and Lindiwe's lies and tricks catch up with her.
Episode 139 - Wednesday, 8th of April 2020
On a Wing and a Prayer
Cobra worsens his situation when he declares war on the people who have always supported him. Meanwhile, Gail gets bitter when the people who have always stood by her turn against her.
Episode 140 - Thursday, 9th of April 2020
She's Back
Cobra comes face to face with his demons, and his loved ones contemplate on whether to try and save him. Gail convinces Dambisa and Nomhle to be on her side, although Lindiwe seems to have a new plan up her sleeve.
Episode 141 - Friday, 10th of April 2020
Shade
Refilwe residents discuss the new year and how they want it to be. Meanwhile, Lindiwe continues to make Gail's life unbearable.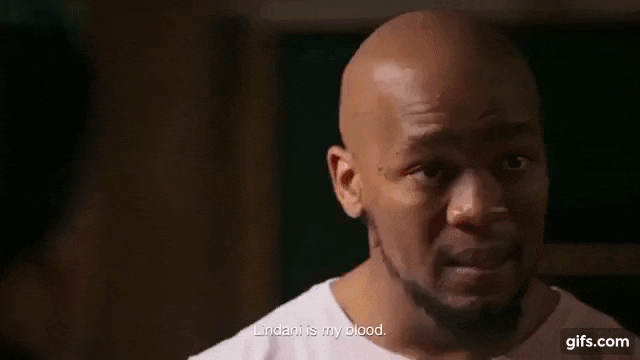 Episode 142 - Monday, 13th of April 2020
The Union
Lindiwe watches in disbelief as she loses the one thing that she loves unconditionally.
Episode 143 - Tuesday, 14th of April 2020
The Mirror has Two Faces
Not everyone is impressed about the day's party, and Cobra does the most incredible thing that a guest can do.
Episode 144 - Wednesday, 15th of April 2020
Team Dlamini-Dikana
Cobra's uncontrollable drinking puts him in the line of fire, and Lindiwe and Zweli are forced to squash their differences for the sake of their children.
Episode 145 - Thursday, 16th of April 2020
The Pretoria Massacre
An innocent person dies due to unexplainable circumstances, and Lindiwe puts herself in harm's way to save her family.
Episode 146 - Friday, 17th of April 2020
We Have an Emergency
Cobra spirals into a more complicated situation despite attempts by his loved ones to save him. Meanwhile, Lindiwe's actions pose dangerous consequences for Zweli.
Episode 147 - Monday, 20th of April 2020
Touch and Go
Cobra's actions get to the nerves of his loyal friends and family members. Elsewhere, a group of friends celebrate a successfully executed plan.
Episode 148 - Tuesday, 21st of April 2020
Hits You in Waves
The members of the Dikana family receive disheartening news about a loved one. Cobra does something that reminds him to face the reality of his actions.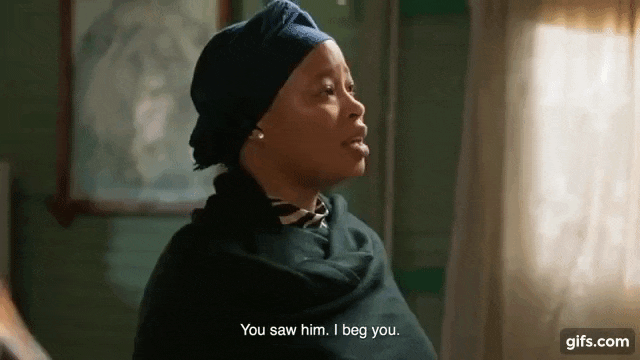 Episode 149 - Wednesday, 22nd of April 2020
Cares and Burdens
A hopeless Cobra tries to redeem himself, and a victim of a crime receives life-threatening news.
Episode 150 - Thursday, 23rd of April 2020
The Hustle
Cobra races against time to honour his promises, and Lindiwe makes a vow that makes Zolani restless.
Episode 151 - Friday, 24th of April 2020
Boss Mode
Zweli struggles to come to terms with his new reality, and Cobra faces his demons.
Episode 152 - Monday, 27th of April 2020
The Ache of Temptation
Cobra's actions start haunting him, and Zweli's change of heart becomes a concern to those around him.
Episode 153 - Tuesday, 28th of April 2020
That's Life?
Dimpho and Tumi refuse to take part in Cobra's plan; hence, he starts resenting them. Andile unintentionally sets Zweli off.
Episode 154 - Wednesday, 29th of April 2020
On My Feet Again
Cobra engages in dodgy ways to fix his mess, and it makes Tumi increasingly worried about his strange behaviour.
Episode 155 - Thursday, 30th of April 2020
Intruder Alert
Cobra's attempts to secure his future lead to him crossing a significant line, and Lindiwe and Julia finally agree on something.
Cobra
Cobra loses track of his life, and the events of everything happening to him take a toll on him. Those around him express their concern, and others even offer to help him. However, in the process, he loses close relationships, and some of his family members give up on him. When he realises how much of a mess he is in, he opts to seek dodgy ways to get himself out of the situation. Is he making the right decision?
Lindiwe
Lindiwe focuses on her mission to bring Zweli down, and she goes to the point of seeking help from one of his oldest friends. She sets a trap for him, and when he falls for it, it makes him humiliated. Later, Lindiwe launches her series of attacks on Gail before vowing to ruin Zolani's life. Is this series of attacks doing her more harm or good?
The snippets in The River 2 on Mzansi Magic teasers for April 2021 are nothing compared with the drama that awaits you. If you wish to find out more details on what will happen to Cobra, tune in to Mzansi Magic from Mondays to Fridays at 19h00.
READ ALSO: Cost of Love teasers for April 2021: What is JD planning to do?
Briefly.co.za recently published mind-blowing Cost of Love teasers for April 2021. Check them out for highlights about the show.
Cost of Love teasers for April highlight JD's attempts to frustrate Pankti and Ahaan. His attempts to stop their relationship hits a dead end even after he involves the police.
Source: Briefly News