Complicated Love teasers: January 2021
Mauli is chased out of the house by Kunal, and Ishaan takes her in. Later, Kunal suffers memory loss after being shot as he tries to rescue Pari from goons. She is forced to come back and pretend to be Kunal's wife until he recovers. How does her professional ethic affect her love life? Read the following Complicated Love teasers to find out.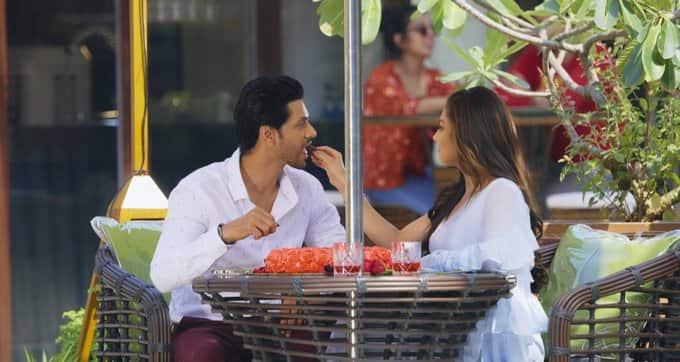 Watching Mauli make short-lived emotional and irrational decisions is infuriating. She wants to make everyone happy at the expense of her happiness. Her character teaches viewers to have a limit when showing kindness and love to people.
Complicated Love January 2021 teasers
Watch Complicated Love on Glow TV from 19h00 to 19h30 every Monday to Friday. The thirty minutes you will save to watch this series will never be a waste of time because Complicated Love cast has the most epic entertainment.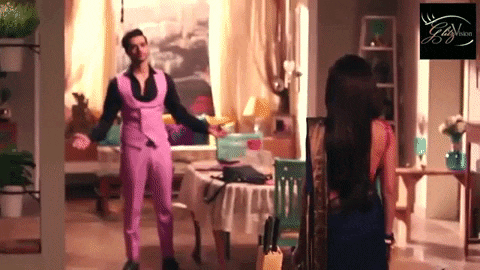 Monday, 4th January 2021 (Episodes 155 and 156)
Radhika finds out that she had misunderstood Kunal after knowing the reason behind her son's behaviour. She asks for forgiveness and makes him know that his plans will not work due to the conditions Ishaan's mother has set up.
Mauli, who is infatuated with Ishaan, is shocked to see Kunal moving in with Mehak and Pari. Later, Kunal makes it clear that he will stay since the house belongs to him.
Tuesday, 5th January 2021 (Episodes 157 and 158)
Kunal's return to the house disrupts Mauli's life as he prevents her from taking Mishty with her. She decides to get assistance from the police.
Ishaan decides to take Mauli to his house after finding her on the streets. After discovering Kunal's actions, he accosts him.
Wednesday, 6th January 2021 (Episodes 159 and 160)
Kunal sets his final plan in motion to ensure Mauli and Ishaan are together. He later informs Sandhya Khanna that Mauli is no longer living with her mother-in-law.
Mauli receives a warm welcome from Ishaan's mother after finding out that she no longer lives in her mother-in-law's house. She gives Mauli ancestral jewellery and asks Ishaan to propose to her. Is Mauli ready to commit to another relationship?
Thursday, 7th January 2021 (Episodes 161 and 162)
An innocent Mishty reveals the truth to Pari regarding Mauli and Kunal's past, making Pari wander around the busy streets. On the other hand, newly engaged Mauli holds Lohri celebrations, not knowing that Pari knows everything.
Pari goes to see Mauli inquire about Kunal also being Mishty's father. However, she fails to meet her when Ishaan's mother intercepts her as she does not want her son's future to be ruined by Mauli's past.
Friday, 8th January 2021 (Episodes 163 and 164)
After being threatened by Ishaan's mother, Pari starts to wander the streets and is abducted by goons who hold her for a ransom. Kunal is able to find Pari and rescues her. Unfortunately, he is shot by one of the goons. Will he survive?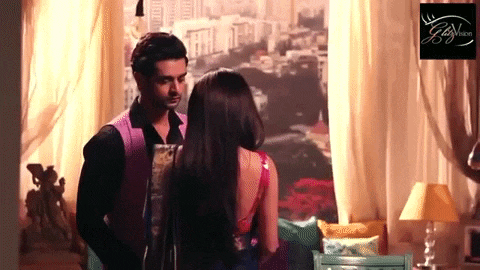 Monday, 11th January 2021 (Episodes 165 and 166)
Pari fears the worst might happen after seeing Kunal getting shot. Mauli tries to reassure her regarding Kunal's safe return home.
Mauli is asked to attend a patient at a time when the family is mourning Kunal, bringing conflict between professional ethics and family. What does she choose over the other? Kunal is brought to the medical facility as an emergency, but Mauli is not aware.
Tuesday, 12th January 2021 (Episodes 167 and 168)
Mauli is surprised after finding out that the stranger she was praying for is Kunal. She later pours out her heart to unconscious Kunal and has hope that he will get well.
Kunal's recovery brings relief into the Malhotra household. On the other hand, Sandhya wants Mauli to leave the hospital and continue with the wedding preparations. Just as she leaves with Sandhya, Kunal gains consciousness and calls her out.
Wednesday, 13th January 2021 (Episodes 169 and 170)
Ishaan unsuccessfully tries to convince his mother to postpone the marriage ceremony. Meanwhile, Mauli is affected by what happened between her and Kunal. Will she be able to go ahead with the wedding preparations?
Pari feels crashed when Kunal fails to recognize her after coming from his coma. Kunal also fails to recall his divorce and what transpired after. The doctor reveals that he is suffering from partial memory loss.
Thursday, 14th January 2021 (Episodes 171 and 172)
Mauli walks out of her Mehendi ritual to go to the hospital and refuses to be stopped by Ishaan's mother. She lets her know that Kunal needs her help most.
Kunal has forgotten about Mishty and Pari but considers Mauli to be his wife. Kunal's family asks her to pretend to be his wife until his memory comes back.
Friday, 15th January 2021 (Episodes 173 and 174)
Mauli is having a hard time pretending to be Kunal's spouse. The situation gets worse when Kunal reveals his plans to celebrate his wedding anniversary by having an intimate night with Mauli.
Although feeling uncomfortable, Mauli agrees to go on a date with Kunal on his wedding anniversary. Kunal blindfolds her and tries to kiss her, making the situation more uncomfortable for her. Does she have a way to avoid him?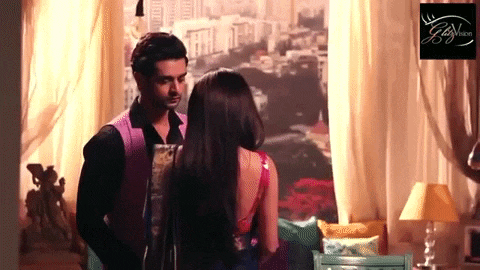 Monday, 18th January 2021 (Episodes 175 and 176)
Ishaan is uncomfortable when Mauli accepts to spend the night with Kunal. Mauli does not respond to the messages he sends during the night, making him worried and suspicious. Is this going to affect their relationship?
Kunal sees Mauli wearing a white saree, and this makes him remember the day he fell in love with Nandini as she was wearing a white saree and dancing in the rain.
Tuesday, 19th January 2021 (Episodes 177 and 178)
Pari assures Misti that she will fix the situation after overhearing Ishaan and Mauli fighting over the phone. Meanwhile, Pari has a plan to ensure Kunal regains his memory.
Mauli asks Radhika to check on Kunal but is shocked after finding out that Mishty, Pari, and Kunal have gone out without supervision. Mauli springs into action, fearing that the girls will reveal the truth to Kunal.
Wednesday, 20th January 2021 (Episodes 179 and 180)
Kunal goes to a house that used to belong to Nandini and starts getting visions of her, including the incident when he rescued her from a speeding truck. He makes up his mind to find Nandini and goes in search of her.
Kunal discovers a CD which has Nandini's audio recording. In the recording, she reveals shocking details and makes an emotional request to Mauli.
Thursday, 21st January 2021 (Episodes 181 and 182)
Kunal has suspicion regarding Mauli and Ishaan's relationship as the two smile at each other, and Ishaan gives her a cake.
Pari and Mauli plan to take Kunal out for dinner to help him recover his memory. However, they fail to go as Kunal expresses his concern about her and Ishaan being in love.
Friday, 22nd January 2021 (Episodes 183 and 184)
Kunal is accosted by Mauli after he misbehaves with Ishaan and breaking Mishty and Pari's heart. However, Kunal shocks her when he reveals that he does not want to be associated with the two children.
Kunal makes up his mind to spy on Mauli after suspecting her relationship with Pari and Mishty. He discovers that the children secretly spend time with Mauli despite his objection. Will the truth be known?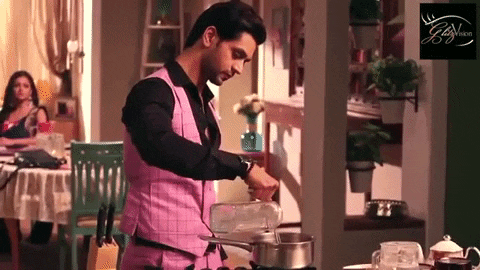 Monday, 25th January 2021 (Episodes 185 and 186)
Kunal wants Mauli to ask the children to forgive him as he feels guilty for being rude to them. Meanwhile, Mauli feels it will be great for them to attend Ishaan's birthday celebration.
Mauli does not want to miss Ishaan's birthday party, and she lies to Kunal that she will be treating a patient at the clinic. Later, her lies are known after Kunal is notified via a call that she never went to her clinic.
Tuesday, 26th January 2021 (Episodes 187 and 188)
Although Mauli is celebrating with Ishaan, her mind is with Kunal and the time they shared together. On the other hand, Kunal is increasingly worried by Mauli's actions.
Mauli tries to think of the best way to make it up to Ishaan after ruining his birthday party. The next day, she asks Ishaan to meet her on her way to the clinic.
Wednesday, 27th January 2021 (Episodes 189 and 190)
Kunal catches Mauli with the presents, and she lies that they are for him. Kunal has doubts and takes her to the restaurant where Ishaan is eagerly waiting for her.
Kunal overhears Mauli's phone conversation, and he decides to look into her bag for evidence. He discovers a note and reaches the conclusion that she is cheating on him.
Thursday, 28th January 2021 (Episodes 191 and 192)
Kunal makes his mind to catch Mauli red-handed as his suspicions rise. His fears are confirmed after he discovers them in a romantic embrace.
Kunal is left in despair following Mauli's affair. He later recalls Nandini partially as he sees visions of the time they spent together.
Friday, 29th January 2021 (Episodes 193 and 194)
Kunal remembers that Nandini left him, and he storms out of the house as he feels that Mauli was responsible for her departure. Later, his health starts to fail.
While at the hospital, Nandini's memories continue to haunt Kunal as he waits for Mauli to recover. Later, Mauli wakes up, and he tries to convince her to stay with him.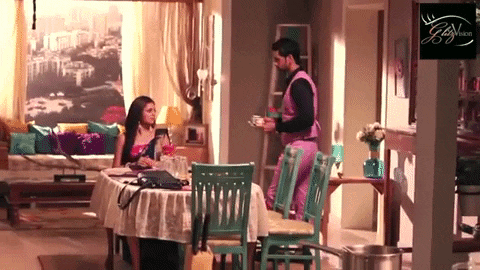 Kunal
He comes back to the house and chases Mauli. After discovering that Ishaan took her, he plans to ensure they are together. He is later shot by goons as he tries to rescue Pari leading to memory loss. Pari, Mishty, and Mauli work together to ensure he recovers.
Mauli
She is reunited with Ishaan after Kunal chases her out of the house. Ishaan's mother asks them to marry, and they start making wedding preparations. The marriage does not happen as she decides to be with Kunal until he recovers.
Complicated Love teasers for January 2021 have only highlighted the storyline; therefore, you must tune in to enjoy the overflowing sweetness in the series. The best part is that you can watch it in the company of your loved ones because the series is recommended for family viewing.
READ ALSO: Isono teasers: January 2021
Isono teasers for January 2021 introduces an interesting twist in the plot. Gabriel wants to get baptized and start a new life. However, the "holy" Mary, a respected church leader, will never allow him to leave the drug trafficking business. Does Gabriel have the guts to follow his heart and religion?
Briefly.co.za has details about Mary forcing Gabriel to break up with Abiola. Is she also a threat to the illegal business? Mary might be afraid that Abiola's presence might distract Gabriel from the business, or he might reveal Mary's secrets to her. If this is not the case, Mary might be experiencing the normal jealousy some mothers feel for their future daughters-in-law.
Source: Briefly News