Eternal Love teasers: January 2021
Eternal Love is a new Indian series on Starlife that premieres on 16th December 2020. The show narrates the love story of Rohit, a successful cardiologist and Sonakshi, a television actress. They view the world differently as Rohit believes in science and logic, while Sonakshi lives in a fantasy world. Read the following Eternal Love teasers to find out what happens in January 2021 premiere episodes.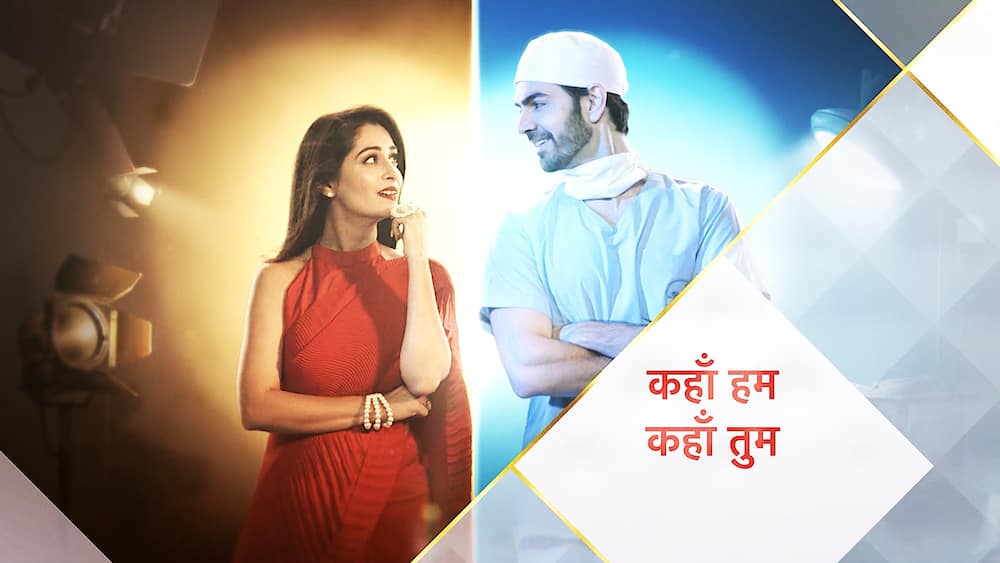 Sonakshi does not want Rohit to treat Suman but later plans a surprise for him while Rohit takes her on a dinner date. On the other hand, Suma is irritated by Rohit's conduct, and Pari tries to incite her against Sonakshi.
Eternal Love teasers January 2021
Eternal Love Starlife promises to be an entertaining show as it takes fans through a never-seen-before love story between a doctor and an actress. Here is a sneak peek into what you should expect in January 2021 episodes.
Friday, 1st January 2021 (Episodes 33 and 34)
Pooja experiences mental distress after being accosted by Rohit. What was the confrontation about? Later, Suman is admitted to a medical facility at midnight, and Sonakshi does her best to find help.
Sonakshi does not want Suman to be treated by Rohit while YK is scolded by Nishi. Later, Rohit finds out the truth after eavesdropping on Sonakshi's conversation with Pulkit and Pari.
Saturday, 2nd January 2021 (Episodes 35 and 36)
Sonakshi is shocked after Rohit makes a strange move in court. Rohit and Deepa later have a meeting with Sonakshi, and she reveals her doubts concerning the case.
Rohit intimidates Karan and Sumit while Rohan offers to help Pari. On the other hand, Sonakshi is mystified by Rohit's strange behaviour while Ajit provokes him.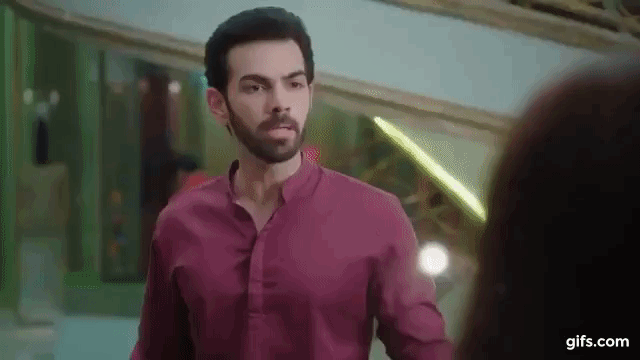 Sunday, 3rd January 2021 (Episodes 37 and 38)
Sonakshi embraces Rohit as she tries to get away from Karan. Rohit later attacks Karan while Rohan wants to give Pari a helping hand. Later, there is a heavy storm, which makes Rohit seek shelter in Sonakshi's house. The two recall their memories as they sit together on the terrace.
Monday, 4th January 2021 (Episodes 39 and 40)
Rohit's conduct continues to irritate Suman, and Pari tries to incite her against Sonakshi. Sonakshi remembers the occasions he was with Rohit. Later, the Sippys come to Sonakshi's shooting set to accost Sumit. They attack him after he arrogantly acknowledges his misdeeds.
Tuesday, 5th January 2021 (Episodes 41 and 42)
Sonakshi thanks Rohit while Pari follows Rohan without his knowledge. Later, Rohit plans to have an evening meal with Sonakshi as she also organizes something to surprise him. The two later go on a dinner date. On the other hand, Akash finds out shocking details concerning Pooja. Later, Rohit recalls something horrible as he attempts to rescue a lady.
Wednesday, 6th January 2021 (Episodes 43 and 44)
Sonakshi applauds Rohit and hands him a gift, and later, he unexpectedly video calls her. Meanwhile, Akash questions Nishi and YK about the identity of Pooja's birth parents.
Sonakshi accidentally mentions Rohit's name during a dialogue at the KPK shoot, and it makes the people around her shocked. Later, she bumps into her on her way to Pune.
Thursday, 7th January 2021 (Episodes 45 and 46)
Rohit desperately tries to reach out to Raima, his ex-girlfriend. Later, Sonakshi realises the reason why Ashish invited her to his place.
Sonakshi learns of Rohit's critical condition and strives to save him. On the flip side, Veena causes a scene at the Sippy mansion.
Friday, 8th January 2021 (Episodes 47 and 48)
An unexpected person does something that touches Sonakshi and her outburst, and later, the Sippys make a decision regarding Rohit, and it prompts her to intervene.
Ajit sees a delusional Sonakshi standing on his doorstep, and later, Ajit puts Rohit in an awkward situation. His family's attitude towards him puzzles him.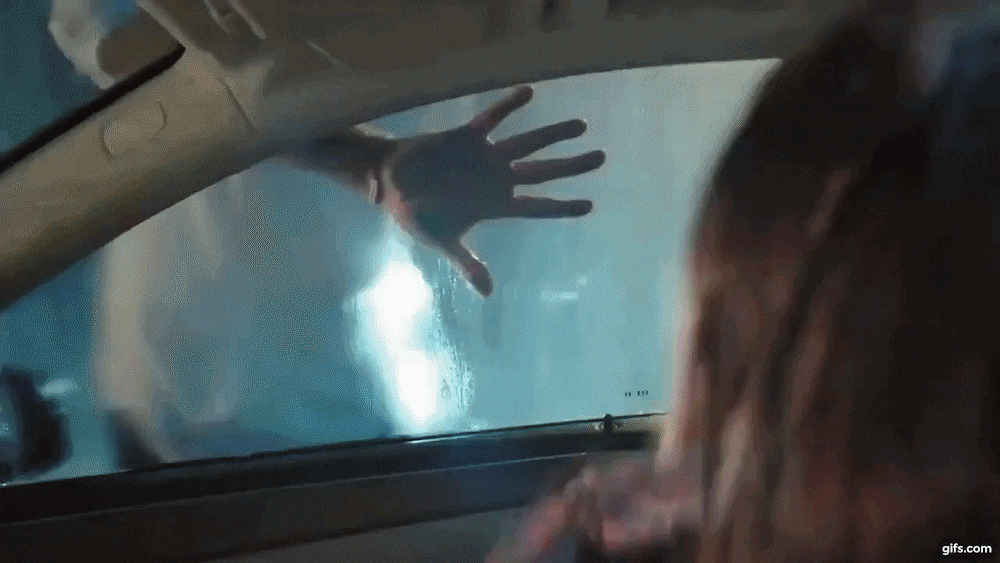 Saturday, 9th January 2021 (Episodes 49 and 50)
Rohit asks Sonakshi for an uncomfortable favour, and Veena unexpectedly shows up at Suman's doorstep, and her presence startles Suman. Later, the doctor's report about Raima's vitals depicts improvement.
Rohit struggles to get a chance to talk to Sonakshi during the Teejri celebrations, and Raima's sisters take her to Chandigarh.
Sunday, 10th January 2021 (Episodes 51 and 52)
Rohit gets stuck in the ladies' washroom as he tries to convince Sonakshi to attend the party. Later, Suman realises that the Sippy boys and the Rastogi girls are growing closer.
Rohit helps Sonakshi prepare for the Teerji ceremony, and Veena requests them to perform the ritual. Later, the Sippy boys encounter an unexpected thing, and it leaves them in shock.
Monday, 11th January 2021 (Episodes 53 and 54)
Raima realises the need to go to Chandigarh for her treatment, and the members of the Sippy family make Sonakshi and Rohit play a compatibility game.
Pari accompanies Rohan to the party, and Veena orders Rohit to check out the sets at KPK. Later, someone reaches out to him and asks him to look into Raima's condition.
Tuesday, 12th January 2021 (Episodes 55 and 56)
Nishi deliberately asks Suman to attend the Janmashtami party, and Rohit offers to help Sonakshi with biology.
Sonakshi accidentally stumbles upon Rohit dressed in party clothes, and Pari tries to decipher a puzzling situation. Later, the police confront Sonakshi about a murder case; is she in trouble?
Wednesday, 13th January 2021 (Episodes 57 and 58)
Rohit supports Sonakshi as she gets interrogated by the police. Later, the policemen lock her up and accuse her of committing a heinous act. Rohit tries to access her in vain.
Rohit overhears the charges being levelled against Sonakshi and the details leave him shocked. He faces Sonakshi and demands to know the truth; will he believe her side of the story? Meanwhile, Sumit tries to mend the blow that her reputation has undergone.
Thursday, 14th January 2021 (Episodes 59 and 60)
Nethra takes over Sonakshi's place at KPK, and YK issues Akash an ultimatum. Later, Rohit crosses paths with Naren, and the sight makes Veena get so overwhelmed by anger that he slaps Rohit.
Sonakshi emotionally shoots her last scene for KPK, and Sumit makes fun of Nethra's humble request. Later, Rohit does the unthinkable when he locks Sonakshi in the trunk of his car.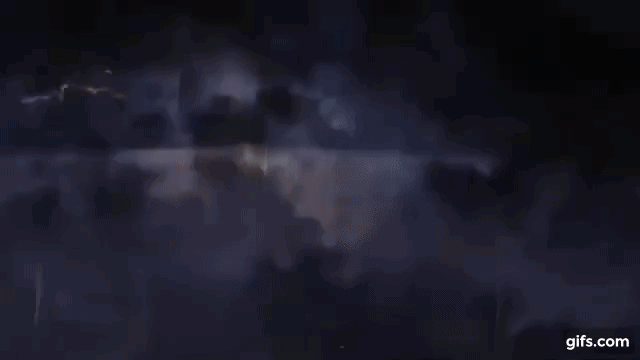 Friday, 15th January 2021 (Episodes 61 and 62)
Rohit asks Veena to invite the members of the Sippy family to Sonkashi's house for Ganapati puja. Later, Sailesh makes a mocking statement to Sonakshi, and Rohit confronts him for that.
Rohit and Sonakshi share a romantic moment, and Suman and Nishi get taunted by how strong their relationship has gotten. Later, Nishi creates a scene, and Rohit secretly follows Sailesh.
Saturday, 16th January 2021 (Episodes 63 and 64)
Raima regains consciousness and tries to figure what happened to her. Elsewhere, a group of unknown men attack Rohit and kidnap him.
Sonakshi guides YK and Rohan to Rohit's location, and their attempts to save him result in them getting trapped in a truck. Meanwhile, the members of the Sippy and Rastogi family gather to perform Ganpati Puja.
Sunday, 17th January 2021 (Episodes 65 and 66)
Rohit makes a drastic step that helps save Sonakshi from the cold, and later, he pulls a prank on her. Meanwhile, the members of the Sippy family make a shocking confession to the press.
Sonakshi and Rohit realise that they are stuck; hence, they decide to make the most out of the situation. They engage in an intimate conversation that results in Sonakshi being assured that Rohit loves her. Later, Raima's vitals depict a positive change in her health.
Monday, 18th January 2021 (Episodes 67 and 68)
Rohit shows up at Sonakshi's house with a Dhol party, ready to mark the Ganapati Visarjan celebration. Later, he points fingers at her for not reminding him about Raima's birthday.
Nethra comes bearing surprising news, and Rohit's constant blame game makes her feel intimidated. Later, she pleads with a church pastor to let him enter the premises.
Tuesday, 19th January 2021 (Episodes 69 and 70)
Rohit imagines Sonakshi in his prayers, and the thought makes him scared. Later, he meets Pari late in the night on her way home, and she appears to be drunk.
Sonakshi assumes that Rohit does not love her, and Rohit plans on solving the conflict between them and prove his love for her. Later, Suman gets so provoked by Pari that he slaps her.
Wednesday, 20th January 2021 (Episodes 71 and 72)
Raima gives an unexpected reaction when she sees Sonakshi, and it leaves her mother and the doctor startled. Rohit rehearses how he will propose to the woman that he loves.
Sonakshi blasts Rohit with unexpected news about calling off their fake relationship, and the information leaves him in shock. He agrees to end the relationship.
Thursday, 21st January 2021 (Episodes 73 and 74)
Rohit discovers that Sonakshi loves him, and Mrs Sengupta asks her to meet with Raima. How will the meeting go?
Raima is perplexed to meet Sonakshi finally, and later, Rohit expresses that he loves Sonakshi while at the hospital. Will she change her mind about him? Meanwhile, Rohan lets his anger out on Tanya.
Friday, 22nd January 2021 (Episodes 75 and 76)
Rohit gets carried away by his emotions and decides to get vulnerable by telling Sonakshi about his troubled past, and she gives him tips on how to impress her mother. Later, Raima gets up from her coma.
Raima goes to the Sippy mansion with an ill motive, and Rohit's attempts to please Suman do not bear fruit. Instead, he ends up looking like a fool before him.
Saturday, 23rd January 2021 (Episodes 77 and 78)
Rohit gets romantic with Sonakshi, and an unexpected source helps Raima find her way into the Sippy mansion.
Raima manages to make her way into the Sippy mansion and witnesses Rohit as he asks Sonakshi to be his wife. Later, she opens up about the events of what happened on 26th September, and the details leave everyone in shock.
Sunday, 24th January 2021 (Episodes 79 and 80)
Rohit ignores Sonakshi's desperate pleas and demands her to leave the house, and Raima's mother unleashes her anger on Sonakshi. Meanwhile, Pari and Rohan get intimate.
Rohit opens up to the members of the Sippy family about his relationship. Later, when he realises that Raima's situation is deteriorating, he comes through for her.
Monday, 25th January 2021 (Episodes 81 and 82)
Raima and Rohit spend time alone, and Sumit promises to stand by Sonakshi. Later, Tanushree threatens Rohit at the hospital.
Rohit makes an honest confession, and it overwhelms Sonakshi. Later, she opens up to him about a dark secret from her past and YK's mother does an unexpected thing.
Tuesday, 26th January 2021 (Episodes 83 and 84)
Rohan asks Pari out on a couple's massage, and when Raima's mother learns of her daughter's disappearance, she confronts Rohit about it.
Pari and Deepa cross paths and the argument ends up in her being slapped, and Rohit tries to attend to Raima who seems infuriated. Later, Sonakshi makes an unforeseen step.
Wednesday, 27th January 2021 (Episodes 85 and 86)
Deepa tells Tanya shocking truth about Rohan, and Raima makes an unexpected announcement that startles the Sippy and Rastogi family members.
Sonakshi sends Rohit a romantic message, and Karan tries to extort money from Rohit by threatening him. Will he give in?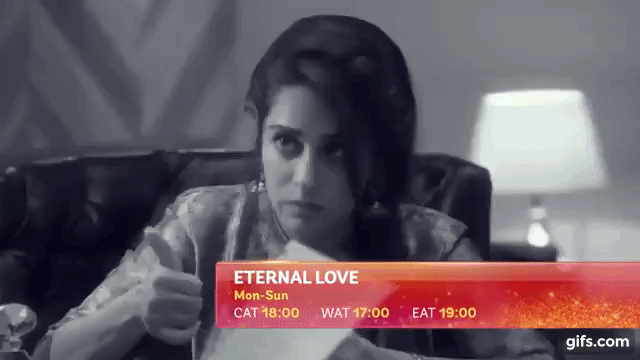 Thursday, 28th January 2021 (Episodes 87 and 88)
Rohit attempts to play a trick on Karan, and it leads to him getting shot, and when his staff tell Sonakshi the disheartening information, it leaves her in disbelief.
Rohit and Naren brush shoulders, and it nearly leads to a fight. Meanwhile, the Rastogis and Sippys set a date for a wedding between Rohit and Sonakshi without foreseeing the oncoming danger.
Friday, 29th January 2021 (Episodes 89 and 90)
Rohit makes an unforeseen demand, and it leaves Sonakshi and Suman shocked. Later, Mahesh vows to ruin the wedding before it happens.
Deepa's spy spots Pari and Rohan in a compromising position, and Raima gets startled when she overhears Rohit and Sonakshi's conversation. Later, Sonakshi finds out the truth, and it leaves her shocked.
Saturday, 30th January 2021 (Episodes 91 and 92)
Rohit eagerly waits for Sonakshi to show up as the rest of the family prepares for the engagement party.
Naren refuses to wait for Sonakshi's memorable entry, and Mahesh locks Pari and Rohan in a room.
Sunday, 31st January 2021 (Episodes 93 and 94)
Rohit enjoys the engagement ceremony with his family members, while Mahesh harasses Sonakshi as she screams for help.
Rohit helps Sonakshi dress up for the function, although the unexpected happens when his ring goes missing. The incident puts the Rastogis in a complicated situation.
What happens to Eternal Love characters?
Eternal Love is coming with a bang on Starlife. The cast has a great way of bringing their fictitious characters to life. Here is what happens to some of the characters in Eternal Love January episodes.
Rohit
His friendship with Sonakshi transitions into a relationship, although it takes so much effort to admit that she loves him. He nearly loses his job in the course, as he tries to fight for their love. When he wins her over, Mahesh kidnaps and tortures her. Later, his engagement ring goes missing, and it causes another mayhem. Are they not meant to be together?
Raima
Raima's condition worsens, and someone recommends a hospital that she goes to. Luckily, Rohit offers to visit her, although when she gets better, she betrays him. She reveals damning information about Sonakshi and makes the members of the family hate her. Will they solve the enmity between them?
Eternal Love teasers for January reveal the budding relationship between Rohit and Sonakshi. Discover how completely different people find common ground and start creating a beautiful love story. The show will air on Starlife every Monday to Sunday at 6:00 pm.
READ ALSO: Game of Love teasers: January 2021
Briefly.co.za highlighted what is coming up on Game of Love Starlife in January 2021. Shivaay shocks everyone when he transfers half of the Oberoi Group shares to Svetlana and announces that she is his new business associate. His questionable decisions come after Svetlana blackmailed him.
On the other hand, Tia and Svetlana plan against the Oberoi brothers. Later, Jahnvi asks Shivaay to leave the house for the troubles he has caused. Read the teasers to find out if the Oberoi family will find solutions to the never-ending drama.
Source: Briefly News