Enakhe Teasers for March 2021: All the latest episodes here
Enakhe is one of the new exciting soapies in town. Based in Nigeria, it is a show that has themes heavy on betrayal, illegal family business, and shocking drama. If you want to start a new soapie, this is the one for you. Catch snippets of what to expect in the March episodes in the Enakhe teasers below.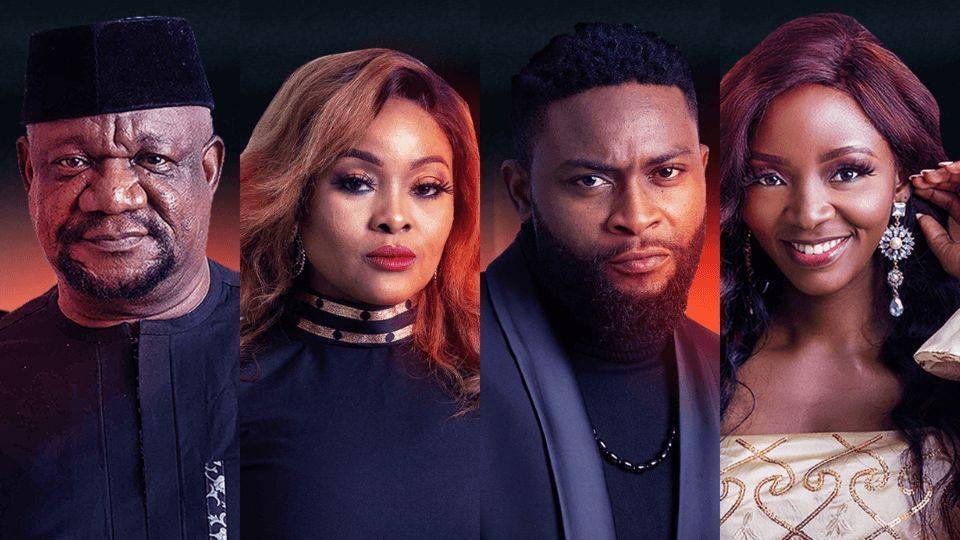 The show is based on a modern-day Benin. It is the story of an heiress who has to take over what her late father left behind. Little does she know what lies in store for her. Will her dad's criminal activities come back to bite her? Find out in the Enakhe teasers below.
Enakhe Teasers for March 2021
Stone is losing his patience trying to find the totem. Meanwhile, Latifah sets up a tap. Archie's lousy luck turns around, but not for long. Whose marriage is crumbling?
Episode 39 – Monday, 1st March 2021
Ejiro investigates while Stone looks for the totem carefully. Will he take his search too far? Cali grieves over Solo.
Episode 40 – Tuesday, 2nd March 2021
Jacinta is adamant about putting the family enterprise up for sale; meanwhile, Onafefe is with the remote control. Latifah is on the hunt for Enakhe.
Episode 41 – Wednesday, 3rd March 2021
Cali is forced to cope with the results of his actions, while Ejiri finds damning information about Latifah. Elsewhere, Tamtam is looking for Solo.
Episode 42 – Thursday, 4th March 2021
Law makes threats against Cali, soon after Enakhe and Cali are preparing for the battle. However, Enakhe discovers that her authority has its bounds. The Iwinosa home is purified.
Episode 43 – Friday, 5th March 2021
Enakhe confronts her fears; at the same time, Latifah attempts to light old firewood. Stone sets up a meeting with fate.
Episode 44 – Saturday, 6th March 2021
Stone declares that Uyi is his biological son and goes ahead with a DNA test. Enakhe persuades Cali to go clean, while Chief Umweni abandons Archie.
Episode 45 – Sunday, 7th March 2021
Enakhe confronts Stone for missing the DNA test; she then does some detective work. Elsewhere, the killer eggplant's curse is in bits.
Episode 46 – Monday, 8th March 2021
Latifah sets up a trap, while Cali and Jacinta confront a foe. Elsewhere, Archie goes foreign on Ivie.
Episode 47 – Tuesday, 9th March 2021
Enakhe squares up to a bully while Law goes too far. Meanwhile, Tamtam makes a last-resort move.
Episode 48 – Wednesday, 10th March 2021
In trying to preserve Epa's legacy, Enakhe faces several bumps on the road. Meanwhile, Stone ties the knot. Cali makes a bold move to the Committee of Friends.
Episode 49 – Thursday, 11th March 2021
Archie is kicked out of his house as Enakhe gets ahold of someone to help her with her objective. Elsewhere, Cali lays claim to Epa's chair.
Episode 50 – Friday, 12th March 2021
Things are getting out of hand between Cali and Enakhe; meanwhile, Latifah and Stone reach a rapport. Onafefe trades his way up the ladder.
Episode 51 – Saturday, 13th March 2021
An unforeseen union keeps Enakhe out of hot water as another issue torments Latifah.
Episode 52 – Sunday, 14th March 2021
Latifah and Ejiri go through a spine-chilling encounter, while Enakhe's therapy session digs up many things from her past that she was unaware of.
Episode 53 – Monday, 15th March 2021
Jonas comes to terms with his lies when it is too late. Meanwhile, the heiress is at her wit's end. Margaret makes a choice about Chief Umweni, while Onafefe and Cali are looking for a rat.
Episode 54 – Tuesday, 16th March 2021
Enakhe astounds Ejiri as Archie has an aha moment. The table votes for the godfather post.
Episode 55 – Wednesday, 17th March 2021
Enakhe asks for assistance, while Archie begins work at a new place. Tamtam makes a transformative choice.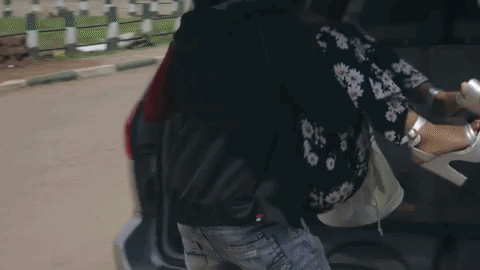 Episode 56 – Thursday, 18th March 2021
Ejiro is doubtful about Onafefe's feelings for Tamtam, and he questions him about it. Elsewhere, Enakhe puts Latifah at ease about her agreement with Stone. Stone and Regina are at odds about their marriage.
Episode 57 – Friday, 19th March 2021
Regina and Enakhe work out a deal, while Archie declares an NGO. The other table members repulse Chief Umweni.
Episode 58 – Saturday, 20th March 2021
The Table takes a new form; meanwhile, Stone sets out on a journey of no return. Enakhe's work begins to bear fruit.
Episode 59 – Sunday, 21st March 2021
Ejiri goes missing, while Margaret reassesses her and Chief Umeni's relationship. As Archie reaches an all-time low, Enakhe makes a bold move.
Episode 60 – Monday, 22nd March 2021
Stone's relentless search for the totem is continually being interfered with, while Enakhe is invited to a peace gathering but is caught in the middle when things get chaotic.
Episode 61 – Tuesday, 23rd March 2021
Cali recognizes that he took on more than he can handle while Archie gets surprising news. Enakhe shows how powerful she is.
Episode 62 – Wednesday, 24th March 2021
Enakhe and Latifah are kicked out of the Iwinosa residence; meanwhile, Cali and Jacinta begin an unanticipated friendship, while Stone schemes to get a seat at the table.
Episode 63 – Thursday, 25th March 2021
Enakhe deals with new problems while she is invited to a seat at the Table. Elsewhere, Stone wants to meet with Pa.
Episode 64 – Friday, 26th March 2021
Stone teams up with a very powerful person as Chief Umweni calls on Latifah. Cali and Jacinta set off with their plans.
Episode 65 – Saturday, 27th March 2021
The weed factory is restarted. At the same time, all her problems overburden Enakhe. Stone grabs an opportunity.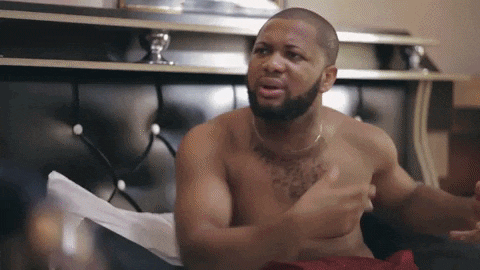 Episode 66 – Sunday, 28th March 2021
Cali is disciplined for his audacity, while Archie is rewarded. Enakhe eats a humble pie, while Ejiri faces an undetermined end.
Episode 67 – Monday, 29th March 2021
Enakhe and Latifah are having an awful night. Elsewhere, Cali is at the medical centre, but he is concerned about Ejiri.
Episode 68 – Tuesday, 30th March 2021
Archie has more horrible luck, while Enakhe and Zino get the scare of a lifetime. Jacinta challenges her mom.
Episode 69 – Wednesday, 31st March 2021
Enakhe tells Cali untruths about his mom, and he believes her. Elsewhere, Latifah becomes a table member.
Stone
He searches for the totem but is continuously interrupted while doing this. He declares that Uyi is his son and later gets married. Soon after, he schemes on how to get a seat at the Table and aligns himself with someone important. Will his dream become a reality?
Latifah
Ejiri finds damning information about her, and later, she sets a trap for someone. She and Ejiri go through something scary, and soon after, she is kicked out of the Iwinosa home. In the end, she becomes a table member.
Enakhe is an exciting show; catch the full episodes on Novela Magic all week long at 20h00. Do you think Stone has access to the Table? Engage us in the comments below.
READ ALSO: Traumatic events in the Durban Gen Teasers for March 2021
Briefly.co.za recently published Durban Gen Teasers for March 2021. As Mbali's condition deteriorates, she and Sibusiso's relationship is suffering.
Sne makes some new investments that are technically illegal, and she invites her superiors to join her business. Will they lose their money or can Sne be trusted?
Source: Briefly News