A-Z list of churches in South Africa
Religion is an important component of any society. In Africa, Christianity is a religion that has spread across many nations. In South Africa, Christians form a large number of worshipers. This, therefore, translates to more churches. This is a list of churches in South Africa written in alphabetical order.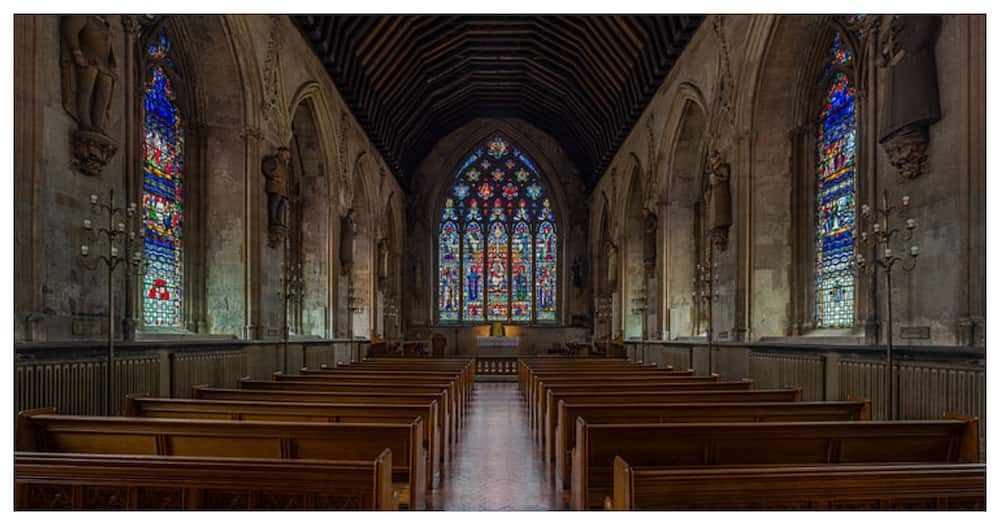 Churches are a crucial part of the South African gospel. They promote the SA gospel by providing shelter to congregants and believers, whenever they need it. This makes Christianity one of the most practiced religions in South Africa. However, other religions in South Africa have made significant in root into the society. For Christians, belonging to a church is crucial as churches provide a support system where you can go in case of any problem. In this regard, it is safe to say that South Africa is blessed, as churches in South Africa are quite a handful. Here is a list of churches in the country including churches in Johannesburg, and churches in Pretoria.
Religious organisations in South Africa
This list provides names of churches that belong to the South African Council of Churches, as well as those that do not. They have been arranged in alphabetical order.
READ ALSO: Jesus in Kenya: Pastors 'find' and invite 'son of God' to church
Names of churches that belong to the South African Council of Churches
African Catholic Church
African Methodist Episcopal Church
Anglican Church of Southern Africa
AFM International
Apostolic Faith Mission of South Africa
Baptist Convention
Bench Marks Foundation
Christian Development Trust
Church Land Programme
Coptic Orthodox Church
Council of African Instituted Churches
Diakonia Council of Churches
Dutch Reformed Church (Nederduitse Gereformeerde Kerk)
Ethiopian Episcopal Church
Evangelical Church in South Africa
Evangelical Lutheran Church in Southern Africa
Ecumenical Service for Socio-Economic Transformation (ESSET)
Evangelical Lutheran Church in South Africa (Natal/Transvaal)
Evangelical Presbyterian Church in South Africa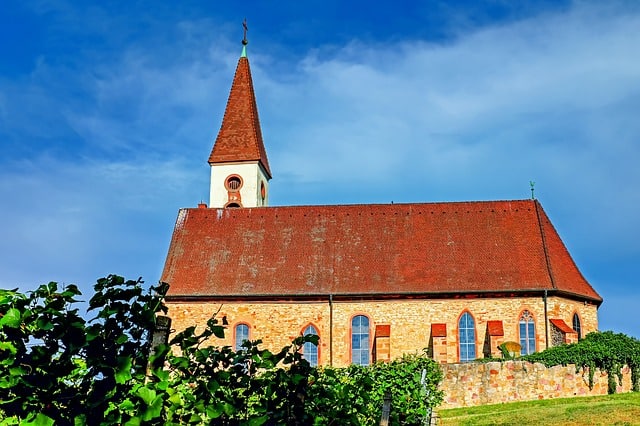 Gereformeerde Kerke in Suid-Afrika (Observer)
Greek Orthodox Archbishopric of Johannesburg & Pretoria
Greek Orthodox Patriachate of Alex
Institute for the Healing of Memories
International Federation of Christian Churches
Maranatha Reformed Church of Christ
Methodist Church of Southern Africa
Moravian Church in Southern Africa
Presbyterian Church of Africa
Religious Society of Friends (Quakers)
The Salvation Army
Southern African Catholic Bishops' Conference
United Congregational Church of Southern Africa
Uniting Presbyterian Church in Southern Africa
Uniting Reformed Church of Southern Africa
Volkskerk van Afrika
Young Men's Christian Association
List of other South African churches arranged in alphabetical order
African Apostolic Church, Taba Nchu, Free State
African Church (Living Word Parish) Tsakane
African Church (St Mary's) Atteridgeville, Pretoria
African Church (St Peter's),Ga-rankuwa
African Church (St Phillips), Kimberley
African Church of Truth Muizenburg
African Ethiopian Christian Church, Durban, KZN
African Ethiopian Christian Church, Durban, KZN
African Ethiopian Christian Church, Boksburg
African Ethiopian Christian Church, Ladysmith, KZN
African Ethiopian Christian Church, Nigel
African Ethiopian Christian Church, Van Reenen, Free State
African Free Catholic Church
African Free Catholic Church, Rustenburg, North West
African Gospel Church
Africa Nations For the Lord Ministry, Zeerust
AGS Mbombela gemeenskapskerk, Nelspruit
All Saints Parish, Fourways Gardens
All See Christ Training Institute, Pretoria Gauteng
Allgrace Embassy, Pietermaritzburg
Amazing Grace Ministries, Cape Town Western Cape
Apostolic Faith Church, Umlazi H 65, KZN
Apostlic Faith Miassion, Manenberg, CT, Westergn Cape
Apostolic Faith Mission, The Potters House, Newlands East, KZN
AFM of SA-Greater Magalies, Mogale-City, Gauteng
AFM Kokstad Central, Kokstad, Kwazulu Natal
Arise & Shine Church of God in Christ, Jhb
Assemblies of God, Mahwelereng
Association Apostolic Church In All Africa Ekhuthuleni
Authantic Worship Ministries, Cape Town, Western Cape
Bahamas Faith Ministries. Pretoria
Bambelela Gospel Ministries, Cape Town
Barberton Community Baptist Church, Barberton
Believers Christian Church, Durban, KZN
Bethany Baptist Church, Vryheid, KwaZulu-Natal
Bethany Baptist Church, Umbilo, KwaZulu-Natal
Bethlehem Apostolic Church Of South Africa, Cape Town
Bethsaid Church of God in Zion, Empangeni
Beverly Hills Assembly of God, PE, Eastern Cape
Bible Institute Chapel, Kalk Bay
Birchleigh Baptist Church, Kempton Park
Bonteheuwel Methodist Church, Vlamboom Street Bonteheuwel
Bread of Life Church International, Midrand, Jhb
Bread of Life Ministries International, Giyani, Limpopo
Bridgetown Uniting Presbyterian Church, Cape Town
Cape Town Baptist Church
Cathedral Anglican, Grahamstown
Calvary Baptist Church, Germiston, Gautebg
Calvary Chapel Christian Fellowship Cape Town
Calvary Christian Ministries
Cassia Ministries, Eden Park, Alberton
Central Baptist Church, Pretoria
Centurion West Presbyterian Church
Charis Christelike Kerk, Wonderboom /Pretoria
Christ Church Anglican, Grahamstown
Christ Church Anglican, Polokwane, Limpopo
Christ Church, Kenilworth, Cape Town
Christian Church, Table View, Western Cape
Christ Church, Welkom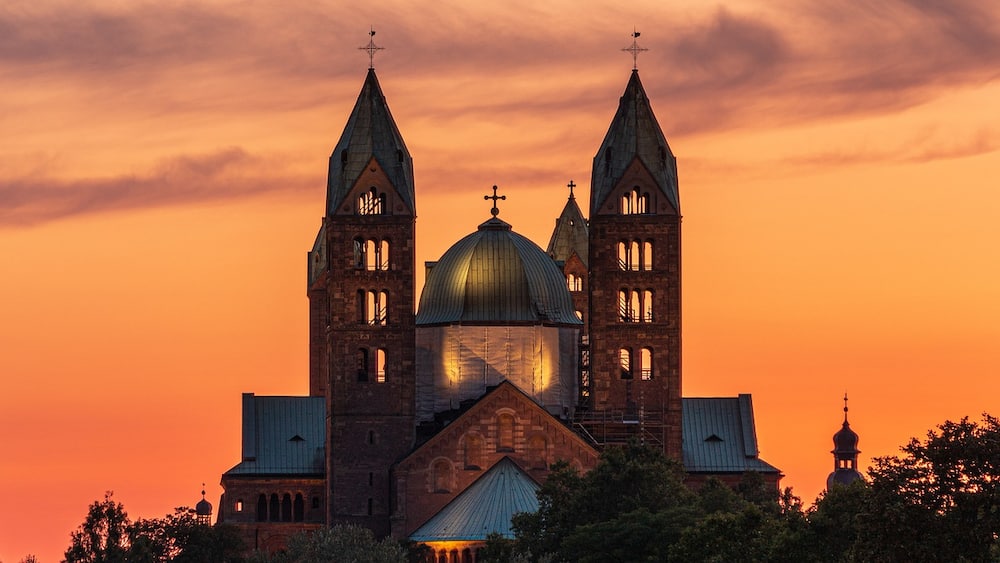 Christ the King, Sophiatown
Christian Revival Church, Durban North
Christian Vision Ministry Worship Centre, Umlazi
Church of the Immaculate Conception, Rosebank
Church of The Holy Trinity Phoenix, Phoenix KZN
Church of the Nazarene, Vanderbylpark
Church of the Resurrection, Bryanston
Christ is the Way Ministries, Centurion
City Bible Church, Johannesburg
City of HOPE Ministries, Johannesburg
City of Victory, Chatsworth
City Vineyard Church, Cape Town
Claremont, Seventh-day Adventist church, 21 Grove avenue, Claremont
Coastlands Baptist Church, Durban, Kzn
Commemoration Methodist Church, Grahamstown
Common Ground Church, Rondebosch Cape Town
Cornerstone Worship Center, Clayville
Damaseku White Church of Christ, Newcastle, KZN
Deeper Life Church, Cape Town, WP
Diplomats Assembly Church, Jhb, Gauteng
Divine Ministries International, Stikland
Down Town Church of Christ, Pretoria
Draaipunt Ministry for South Africans in London
Driesestig – Kerk vir Vandag, Fourways
Durbanville-Bergsig Gemeente, Durbanville
Dynamite Word Ministries, Limpopo
Eben-Esere Apostolic Christian Church
Ecclesia Ministries
Eden Christian Fellowship, Cape Town
El-Shaddai Projects International, Pretoria
Emmanuel Church Phoenix (Church of England in SA)
English Reformed Church, North Riding, Randburg
Ennerdale Church of the Nazarene Johannesburg
Eshowe Dutch Reformed Church, Eshowe
Ethiopian Catholic Church in Zion, Vanderbijlpark, Gauteng
Ethiopian Catholic Church Of Christ, Bothaville, Free State
Ethiopian Church of Basotho Land in RSA, Bloemhof
Evangelical Church of Christ, Springs, Gauteng
Evangelical Lutheran Church in Southern Africa, Roodepoort
Faith Christian Healing Church, Ocean View, Cape Town
Faith Walk Ministries: Vredenburg Western Cape
Evergreen Chapel International, Jhb
Faith to the Nations Ministries, Newcastle, KZN
Families in Christ Ministries, Pretoria
Fathers Heart, Pretoria Gauteng
Feelgood Ministry, Cape Town
Fish Hoek, Seventh-day Adventist church, Wellwood Chapel C/O 1st Avenue & Recreation Road
Free National Ethiopian Church in SA, Katlehong
Free National Ethiopian Church in SA, Vereeniging
Friends Of God Ministries, Boksburg
Frontiers Church International, Grahamstown, E Cape
Fountain of Life Church, Cape Town
Fountain of Life Christian Church, Cape Town
Fourways United Church, Sandton
Gary Simons Ministries, Bergvliet
General Faith Assembly Church In Zion, Mthatha, Eastern Cape
George Methodist Church, George
George Presbyterian Church, Western Cape
Glory Christian Centre aka 'Gloryland', Pretoria
Golgotha Church in Zion, Knysna
Gospel of Fire Church Mission, Cape Town
Grace Church International, Benoni
Grahamstown Baptist Church, Grahamstown
Grahamstown Full Gospel, Grahamstown
Harod Pinkster Kerk, Delft, Western Cape
Harod Pinkster Kerk Paarl, Western Cape
Harvest Community Church, Pretoria, Gauteng
Healing Ministry, Durban, KZN
Heavenly Restoration Ministry, Belhar, W. Cape
Here is Life Ministries, Hammarsdale, KZN
Hill of Zion, Cape Town, Western Cape
Hillview Christian Church
His Church, Pinetown KZN
His People Christian Church-Baxter
His People Christian Church-City Bowl
His People Christian Church-N1 City
His People Christian Church-Kuilsriver
His People Christian Church-Tokai
Holy Banner of Ethiopian Apostolic Church in Zion
Holy Cross, Orlando West
Holy Ghost Fire Centre
Holy Reformed Congregation Apolostic Church in Zion
Hope Christian Church, Mitchell's Plain, Cape Town
House of Prayer Apostolic Faith Mission of SA
House of Redemption Acts Christian Church, Limpopo
Household of Love Assembly
Holy New St Paul Faith Mission
IAG/Rehoboth family Church, Durban, KZN
Image of God Church International, Florida, Jhb
Immaculate Conception Catholic Church, Rosebank
Independent Methodist Church Of Africa, Pietermaritzburg
Independent Methodist Church Of Africa, Dundee, Kwa-Zulu Natal
Independent Methodist Church Of Africa, Natalspruit, Jhb
Independent Methodist Church of Africa, Durban
Independent Methodist Church Of Africa, Port Elizabeth
Independent Methodist Church Of Africa
Independent Methodist Church Of Africa
Independent Methodist Church Of Africa
Independent Methodist Church Of Africa
Independent Methodist Church Of Africa
Independent Methodist Church Of Africa, Port Shepstone, KZN
Independent Methodist Church Of Africa, Ulundi, KZN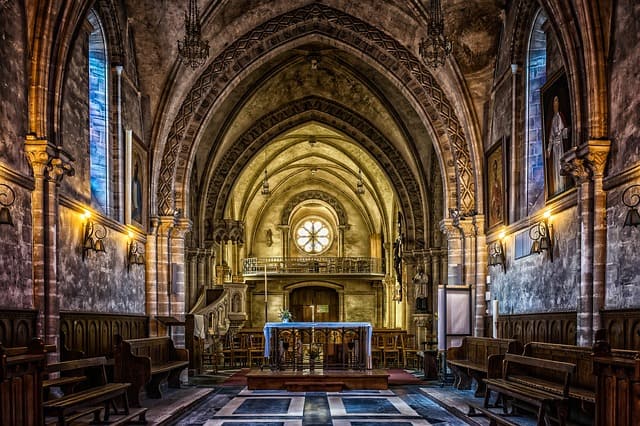 Jehoshua Mashiach's Tabernacle, Cape Town
Jerusalem Apostolic Church In Jesus Christ
Jesus Glory Outreach, Sunnyside, Pretoria
Jesus Miracle Centre, Overport
Joy Christian Church, Western Cape
Jubilee Christian church International, Polokwane
Judah Minisitries International, Durban, KZN
King William's Town Assemblies of God, E. Cape
Kingdom People
Kingdom Age Network of Apostles and Prophets, Pretoria
Kingdom Lifestyle Ministries, Porterville, Western Cape
Kings City International Centre, Eshowe, KZN
Kings City International Centre, Limpopo
Landsdowne, Seventh-day Adventist church
Lejwe La Emmanuel Apostolic Church, Rustenburg
Lekurung Assemblies of God, Polokwane, Limpopo
Leroro Assemblies of God, Graskop, Mpumalanga
Lesedi La Morena Christian Apostolic Church
Life Renewal Centre, Durban, KZN
Life Changers Church, Cape Town
Light of life international ministries, Johannesburg
Light of the Nations International Ministries; Mpumalanga
Light of the Nations International Church, Pretoria
Lighthouse Covenant Church, Polokwane, Limpopo
Living Faith Ministries, Mafikeng
London Presbyterian Church
Lords House, Hout Bay
Lwandle Methodist Church, Strand
Love & Fire PrayerHouse, Durban
Manna Tabernacle, Polokwane, Limpopo
Marantha Christian Centre, Belhar, Western Cape
Mater Doloroso Catholic Church, Kensington
MCF Church, Middleburg, Mpumalanga
Meadowridge Baptist, Meadowridge
Methodist Church of Southern Africa Vryheid
Milnerton Presbyterian Church, Cape Town
Ministry for Life, Pretoria West, Gauteng
Missions & Evangelism – Eldorado Park
Morningstar VG Kerk, Cape Town
Mountain of Prayer family Church, Ogies, Mpumalanga
Mowbray, Seventh-day Adventist church
New apostolic church Southern Africa
National Pentecostal Church, Berea, Jhb
Nation's Healing Ministry, Mogale City
Neos Gemeente van die Chistelike Gereformeerde Kerk, Centurion
New Beginnings Fellowship, Pietermaritzburg, KZN
New Covenant Amanzimtoti
New Covenant Church, Scottburgh
New Creation Church, Kampala
New Generation Harvest City Church, Pietermaritzburg
New Evangelical Christian Church, King William's Town
New Hope Christian Life Center, Cape Town
New Life Church, Cape Town
New Nation International Church, Sedgefield
New Life Church, Table View
New Zion Temple Church Of God, Knysna, Western Cape
NG Kerk Alberton-East, Alberton
NG Kerk Constantia, Constantia / Hout Bay
NG Kerk Grahamstown, Grahamstown
NG Gemeente Noordoos-Pretoria
NG Kerk Tafelberg Cape Town
NG Kerk Zwaanswyk and New Life Ministry Cape Town
Northmead Baptist Church, Jhb
Northpine Baptist Church, Northpine, Western Cape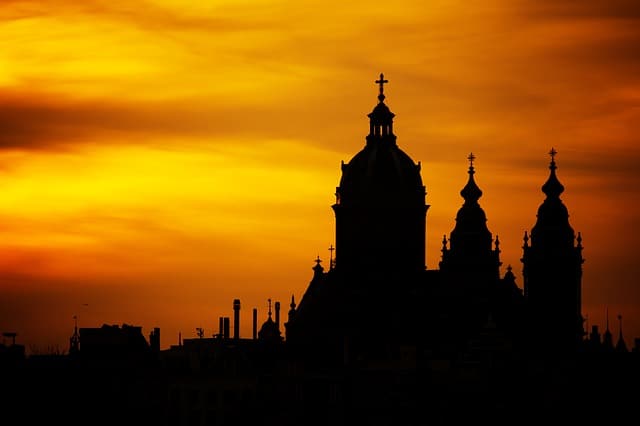 Oasis of Life Family Church. Umlazi V section
Obrigado-Redeemed Bible Church, Hammanskraal
Obrigado-Redeemed Bible Church, Gauteng
Obrigado-Redeemed Bible Church, Koedoespoort, Mpumalanga
Obrigado-Redeemed Bible Church, North West
Obrigado-Redeemed Bible Church, Lotus Gardens, Gauteng
Obrigado-Redeemed Bible Church, Pretoria, Gauteng
Orlando Baptist Church, Orlando, Soweto
Othandweni Christian Fellowship, Umlazi, KZN
Our Lady of Lourdes Catholic Church, Rivonia
Outlook Church, Richards Bay, KZN
Patmos Revelation of God Apostolic Church of Zion In SA
Pentecostal Repentent Church Phoenix
People of Destiny Church, Johannesburg
People of Power Christain Centre International, Polokwane
Phileo Full Gospel Church of God, Boksburg
Pietermaritzburg Church of the Nazarene
Pinetown Baptist Church, Pinetown
Pinetown Full Gospel Church, Pinetown
Pinetown Methodist Church, Pinetown
Plumstead, Seventh-day Adventist church
Pool of Life Ministries International, Pretoria
Potter's House Bible Church, Peitermaritzburg, KZN
Prayer of Faith Ministries International, Mitchells Plain
Pretoria North Baptist, Pretoria
Prophetic Restoration Ministries, Khayalitsha, W. Cape
Rain International, Edenvale, Gauteng
Randburg Methodist Church, Gauteng
Rebirth Family Church, Durban
Redemption Centre
Redemption Centre SA, Midrand, Gauteng
Rehoboth Bible Church, Amanzimtoti, KZN
Republic Ethiopian Church Of S.A., Ladysmith, KZN
Restoration Bible Church International, Middleburg, Mpumalanga
Restoration of Hope Bible Church, Esikhawini (Richards Bay), Kwazulu Natal
Resurrection Ministries Ga-Rankuwa
Revelation United Church, Malelane, Mpumalanga
Rhema Cape Town North Church, Brackenfell
Rhodes Chapel Catholic Church, Grahamstown
Ridgeway Ministries, Rivonia, Gauteng
Rivers of Life Full Gospel Church, Cape Town
Rock Of Ages Family Church, Hammarsdale
Rohi Assembly of God, Uitenhage, Eastern Cape
Royal Family Ministry International, Johannesburg
RUCC Ministries Khayelitsha, Western Cape
Sanctuary of Joy & Peace SA & International Church of Christ: North West: 0824060562 Pastors: Virginia & Tommy Perekamoyo
Sandton City Church, Gauteng: 011 4631122 Minister: Peter Munnings/Stuart Morgan
Sandton Seventh-day Adventist Church, Gauteng 011-805-0554 Minister: Dr Vince Goddard
Saving Grace Ministries, Florida, Gauteng, 082 316 5517 Minister: Pastor Sherwin Beiling
Sediba Sa Moya Apostolic Church, PO Box 207, Tseoge, 8617 | Contact Archbishop Keoagile White Ejang 082 705 6482
S.O.S Africa Ministries, Johannesburg 011 4356608 Minister: Pastor Eliel Gomes da Silva Jr.
Shaw Memorial Methodist Church, Grahamstown 046 622 7210 Minister: Revd Zam Tena
Shekinah Fellowship Church, Ndwedwe. KZN, 073 8183654 Minister: Nkosingiphile Lucky Mhlongo
Shield of Love Ministries, Daveyton, Gauteng, 011 424 1408, Pastor Nomthandazo Ndaba
Shiloh Community Church, Mannenberg, Cape Town 021 683 5101 Minister: Dennis Abrahams
Sole Memorial Methodist Church, Grahamstown 046-622 6071 Minister: Revd Terry Mitchell
Soteria Lifestyle Centre, Doornkloof, Centurion, 082 940 7675 Minister: Stephen Smith
Spoken Word Ministry, Durban 0315770077, Minister: Pastor Louis Govindraj
Springs Trinity Methodist church, Springs, 011 815 3346, Minister: Rev Scott Manning
Springs Baptist Church, Springs, Gauteng 011 818 1714 Minister: David Holdt
Stadt 2 Methodist Church, Mafikeng, North West 0822961080:Minister:O Kgotle/M Bantsijang
St. Aidens, Yeoville, 011 4871112 Minister: Brian Angus
St. Andrew's Parish, Kensington 011 6153089 Minister
St. Augustine's Anglican Church, Orange Grove 011 6405640 Minister: Revd Greg Longbottom
St. Augustine's Anglican Church Umlazi 031 9068574: Rector Fr HW Siyothula
St. Augustine's Parish, Meadowlands 011 9393013 Minister: Phyllis Mgquba
St. Barnabas Anglican Church, Gardens Cape Town 021 4248940 Minister: Rev. Peter Holgate
St. Bartholomew's Anglican Church, Grahamstown 046-622 2786 Minister: Revd Gordon Baur
St. Boniface Catholic Church, Randburg 011 7953651 Minster: H. Schober OMI
St. Boniface Catholic Church, Knysna, 044 3821391 MInister: Father John Atkinson
St. Catherine's Parish, Bramley 011 7867460 Minister: Revd Lynda Wyngaard
St. Clement's Anglican Church, Grahamstown 046-622 6099 Minister: Revd Godfrey Walton
St. Christ Apostolic Church, Rustenburg, 0782343074, Minister: Archbishop John Khumalo
St. Faith's Church, Plumstead 021 7976607 Minister: Rev. Horace Arenz
St. Dominic Catholic Church, Boksburg 011 9170 5160 Minister: Fr. A Thouard OFM
St. Emmanuel Apostolic Church, PO Box 291, Bonabona, 8612 | Contact Archbishop Emmanuel Rekang Masiane 079 021 2071
St. Francis' Church, Parish of Moroka, Soweto 011-984-4438 Minister: Ven Tshepo Maloka
St. George's Church, Fochville 011 4141529 Minister: Nicholus Seku
St. Hilda's Parish, Senaoane, 011-9848397 Minister: Joe Maboa
St. Holy Cross Apostolic Church in South Africa, Soweto, Tladi, 011 932 5974, Minister: Archbishop P.K Xaba
St. James Church, Kenilworth, Cape Town 021 671 7070 Minister: Ross Anderson
St. James Parish, Diepkloof 011 9851114 Minister: Rev. Mothusimang H. Makata
St. John the Evangelist United Church, Sandton 011 7831039 Minister: Peter Witbooi
St. John the Baptist, Roodepoort, 011-2417805 Minister: Luke Pato
St. John the Baptist Anglican church, 031 702 0712 Minister: Dr Andrew Warmback
St. John's Apostolic Church of Prophecy, Bloemfontein, 073 2878453 Minister: Mosala H Moepadira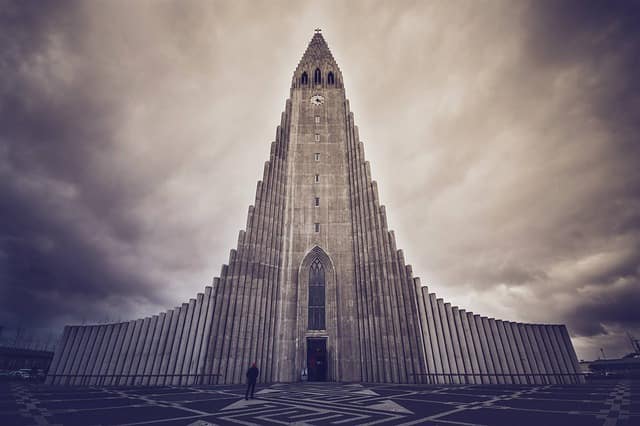 St. John's Apostolic Church of Prophecy, Calrtonville, 083 4348596 Bishop Sekete
St. John's Apostolic Church of Prophecy, Cape Town, 073 5735900 Minister: Stemela
St. John's Apostolic Church of Prophecy, Cape Town, 073 5833334 Minister: Rev Tyaliti
St. John's Apostolic Coptic Church Of Prophecy Free State 053 8421563 Arch Bishop ME Mdudo
St. John's Apostolic Faith Mission-Sada Circuit, Whittlesea 040- 8421324Minister: Rev. T.G Henge
St. John's Apostolic Faith Mission Church, Seshego, Zone 3 Lady Bishop Fiona Molepo
St. John's Apostolic Faith Mission Church, Limpopo, 079 374 4860, Minister: Rev. N. J. Malaka
St. John's Apostolic Faith Mission Church, Limpopo, 014 7366073, Minister: Rev Mc Mabotja
St. John's Apostolic Faith Mission, Watersm. Res. Ladysmith 036 6317219 Minister: A.Mabizela
St. John's Apostolic Faith Mission in Africa, Grahamstown. 079 7128632 Minister: Nokulunga Smaile
St. John's Catholic Church, North Riding 011 7952050 Minister: J. Towell OMI
St. Joseph Apostolic Christian Church in Africa, 011 350 7645, Minster: Archbishop: M.J.Motsisi
St. Luke's Church, Bosmont 011 4745462 Minister: Ernie Quickfall
St. Margaret of Scotland's Parish, Bedfordview 011 4554449 Minister: Patricia Lane
St. Marks, North Riding, 011-462-4182 Minister: Rev. Trevor Slade
St. Marks Methodist Church, Edgemead 021 5589295 Minister: Rev Andrew Siebörger
St. Martin's in the Veld, Rosebank 011 7885143 Minister: Errol Dengler
St. Mary's Parish, Dobsonville, Soweto 011 9884643 Minister:
St. Mary's Parish Bekkersdal 011 7551339 Minister: Oupaki Moruthane
St. Mary's Parish Atteridgeville, Pretoria 012 3738400 Minister: Rev Ishmael Chimeloane
St. Mary the Virgin Cathedral, Johannesburg 011 3332537/8/9 Minister: Rev. Gerald Sharp
St. Mary's Catholic Church, Grahamstown, 083 3425281 Minister: Revd. Fr. Telford Bray
St. Michael's & All Angels, Alexandra 011 4430107 Minister: Simon. Makhalemele
St. Michael's & All Angels, Weltevreden Park, 011 4751314 Minister: Revd. Dr Tim Long
St. Michael's Anglican Church, Bryanston, 011 7066050 Minister: Revd Canon Owen Franklin
St. Michael's & St George's Parish, Bez Valley 011 6149226 Minister: Rev. Dave Edwards
St. Patrick's Catholic Church, Grahamstown 083 3425281 Minister: Revd. Fr. Telford Bray
St. Paul Melchezedic Venus Apostolic Church, Mabopane, 011 8633162 Minister: Rev Mkawawa
St. Paul's Anglican Church, Port Alfred, 046 624 1236 Minister: Robin Murray
St. Paul's United Church, Mulbarton 011 432-2895/6 Minister: Canon Reg Gersbach
St. Peter Apostolic Church of Bethel, Maseru, 02266 22333682, Bishop MMapanyane Ngatane
St. Stephen's Presbyterian Church, 011 4359877, Minister: R.D. Adamson
St. Thomas Anglican Church, Berea Durban 031 201 2204 Minister: Rev Rob Taylor
St. Thomas's Anglican Church, Rondebosch 021 6856752 Minister: Rev Barry Wood
St. Thomas Catholic Church, Lenasia 011 854 6411 Minister: Rev Fr P Doc / Rev Zain Reddiar
St. Thomas' Parish, Kagiso 011 4100690 Minister: Xolani Dlwathi
Tabernacle of Joy, Discovery, Gauteng, 082 5175728 Minister: DS Lupton
Team Outreach Fellowship, 031 4648826, Durban: Minister Ivan Appanna
Temple of Faith Fellowship Centre, Secunda, 079 437 8837 Minister: Thokozani Thwala
The Church of Jesus Christ, Witbank, Mpumalanga, 079 417 6958, Pastor T.J Malepe
The Full Gospel Chuch of God, Boksburg, Gauteng, 011 9177171, Minister: Peter Keefe
The Green Mountain Apostolic Church, P.O Box 3248, Marikana, 0284, North West, 078 321 4133, Archbishop Geffrey Pule Mokone
The Holy Mission Christian Apostolic Church, PO Box 315, Madikwe, 2840 | Contact Archbishop Basinki Ntswejakgosi 078 919 8836/079 358 8434
The Nation of Yahweh, Roodepoort, Gauteng 011 7631657 Minister: Joel Lekgetho
The New Catholic Apostolic Church in Zion, Harrismith, Free State, 0834178167 Archbishop SA Nyembe
The Pentecostal Upper Hall Church, Mitchells Plain 021 3930370 Minister: Paul Saralina
The Peoples Church Assembly of God, Cape Town, W. Cape 021 7943336 Minister: Geoff Bond
The Potter's House. Christian LIFE Centre. Chatsworth, KZN, 084 606 2564 Pastor Alec J Seekola
The United Methodist Church of Southern Africa, East London, 072 3757833, Minister: M. R Magojo
The United Methodist Church of Southern Africa, East London, 043-7229223, Mandisi Maritin Kula
The Voice of St Bethel, Soweto, Gauteng, 011 9805331, Minister: Johannes Makgathola
Tongaat Tabernacle, Tongaat, KZN, 032 9442777 Minister: Namy Naidoo
Trinity City Centre Parish, Polokwane. 082 2005189 Pastor Mbajiorgu EF
Turning Point International Christian Centre, Nelspruit 013 7502469 Minister: Negross Manana
Turning Point Ministries, Boksburg 011 4621792 Pastors: Michel and Lindsey Lefebure
Tshenolo Apostolic Church, PO Box 17414, Silverkrans, 2839 | Contact Archbishop Daniel Rapula Masuge 083 492 2950
Trinity Christian Centre, 096 6368190 (Zambia) Minister: Bishop John Njekwa Pumulo
Trinity Community Church, 011- 9133330/1 Minister: Rev Derek Wilson
Tygerberg Gesinskerk, Durbanville, 021 919 8153 Minister: Johan Delport
Tshirieletso Ya Mondimo Apostollic Church, House Number 1240 Mmotong Section Tsitsing Rustenburg 0300,2839|Contact Maria Nanagirl Moatshe, 0833128587
Tempelana Church Of Africa,PO Box 802,Magong,Ntswanalemetsing,0034|Contact Minister Kabelo Justice Modibana,0835736153
Tshenolo Apostolic Church Of God, Bloemfontein|Contact Thabiso Mohlaba,0734621964
Uitenhage Methodist Church, Uitenhage, 041 9661409 Minister: Rev Bill Thompson
Umlazi Oasis Fellowship Centre, Umlazi KZN, 031 9071456 Minister: pastor Themba Mthethwa
United Methodist Church In Southern Africa, Butterworth, 073 174 9962 Minister: Rev. Sithantsala Anderson Tyhali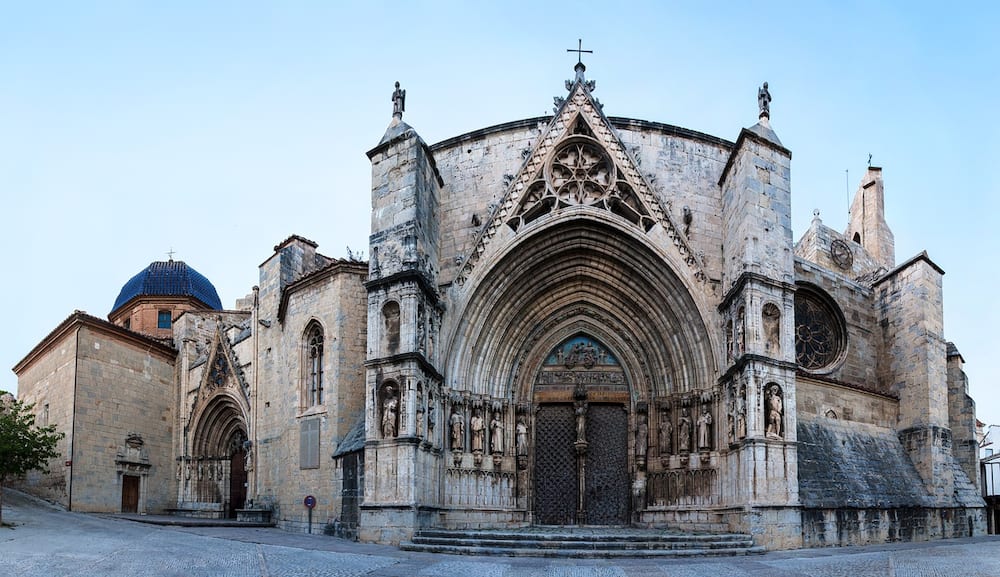 Upperroom Pentecostal Church, Steenberg, 021 7022492 Minster: Vincent Rhoda
Upperroom Pentecostal Church, Atlantis, Western Cape 021 5722772 Minister: W. Scheepers
United Holy Spirit,2173 Samkom Section Tampostad 2890, 0732146928 Minister: Moitlamo Simon Mmutlane
Valley Church, Hout Bay, Cape Town, 021 7903749 Minister: Ken Jackson
Victorious Faith Ministries Zastron 073 858 7214 Pastor Tello Petrus Motsoane
Victory Bible Church, Cape Town, 084 811 6702 Minister: Rev Emmanuel Kaponda
Victory Church, George, 044 8708588, Minister: Brian Elliott
Vineyard Christian Fellowship, Knysna 044 382 3753 Minister: James van Heerden
Vrije Gereformeerde Kerk, Johannesburg 011 6791646 Minister: Rev. Cees Kleijn
Water of Life Assembly of God, Queenstown, 045 839 6304
Weapons of Faith Christian Familiy Church, Polokwane, 0836722272 Pastor Scally Alfred Mphahlele
Wesley Chapel Methodist Church, Grahamstown, 046-622 4539 Minister: Mr Terry Butterworth
Westering Full Gospel Church, Port Elizabeth, 0824138739 Ministers: Mac Hayward
Westrand Church International. Horison, Roodepoort, 083 4699 021 Minister:Brian Schuster
Wilro Park Baptist Church, Roodepoort 011 7643403 Minister: Ivan Haylock
Word Christian Church, Springs Gauteng, 011 8156671 Minister: Pastor Steve Ward
Word Christian Church, Boksburg Gauteng, 011 8156671 Minister: Pastor Steve Ward
Word in Action Ministries, Roodepoort, Gauteng, 073 2707972 Minister: Apostle Maurice
Word of Faith Christian Centre, Port Elizabeth, 041 3994400 Minister: Jimmy Crompton
Word of Life Christian Center, durban, 031-5394487 Ministers: Raj & Devika Devkaran
World Shakers Church, Marble Hall, 082 5714999 Minister: Dawie Pieterse
World Touch Ministries, Cape Town 082 413 3210 Minister: Rev Emmanuel Osward
Wynberg, Seventh-day Adventist church, 10 Hertford Road, Wynberg Road, 7800
Yahweh Shamma Assembly, Johannesburg, Gauteng, 011 642 8941, Minister: Peter M. Kusanka
Yahweh Shammah Rod of Faith Church, Pretoria, 012 3221208 Minister: Bebly Chibangu
Zion City Apostolic Church, 294 Mmotong Section Rankelenyane, 072 143 5758 Minister: Mateus Moiane
This list of churches in South Africa contains all the names of all churches including the biggest church in South Africa. Judging from the long list, one can assume that the process involved with how to register a church in South Africa is easy.
READ ALSO:
Heartbroken woman tells the painful story of her no-show groom
James Small biography: age, daughter, wife, girl friend, ex-wife, mother and death
Source: Briefly News