Pastor Mukhuba age, live, family, arrested, YouTube, profiles
Women have proven many times that they are capable of influencing the masses, which is most often seen as a male quality. Pastor Mukhuba's power to win over her congregation has enabled her to move from a classroom-sized church in 2004 to having a building that accommodates thousands of followers from across South Africa and beyond.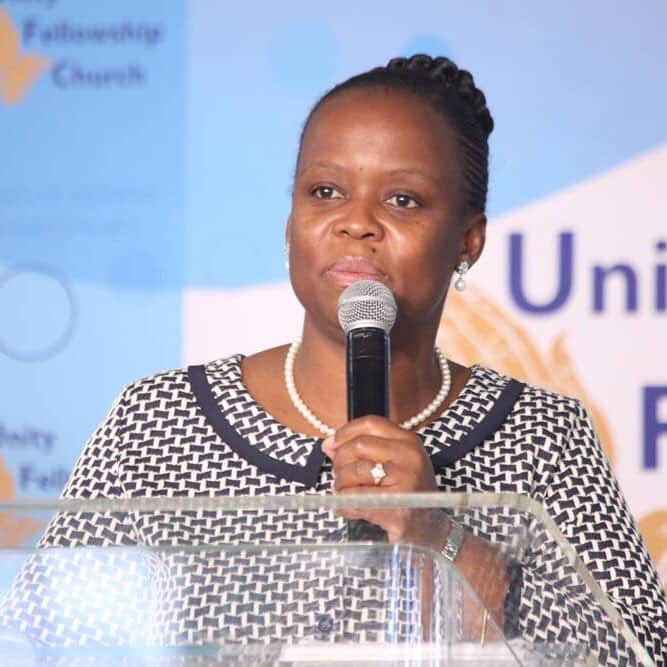 The revered woman of God recently came under harsh criticism after she wished death to the police officers who raided her church, United Fellowship Church. She was arrested for violating Covid-19 rules and for assault. Read on for more details about her life, ministry, and arrest.
Pastor Mukhuba profile summary
Full name: Pastor Mpfariseni Mukhuba
Date of birth: Not known
Pastor Mukhuba age: Not known
Marital status: Married
Husband: Dr. Theophilus Mukhuba
Nationality: South African
Occupation: Pastor, clinical psychologist
Church: Unity Fellowship Church
How old is Pastor Mukhuba?
The outspoken Christian leader hails from Venda province in South Africa. She has not shared many details about her early life. Her exact age is not known.
Pastor Mukhuba church
The woman of God was ordained in 2003, and she then founded Unity Fellowship Church in 2004 in Soweto. In 2015, she opened a branch in Cape Town. There are plans to build another big church on 100 hectares of land in Eikenhof, Johannesburg.
The church has its own TV channel, the Unity Broadcasting Network (UBN). You can watch Pastor Mukhuba live today and all the other Unity Fellowship church events via the channel. Followers also have the option to stream live and watch the uploaded videos on Pastor Mukhuba YouTube channel.
Pastor Mukhuba arrested video and controversy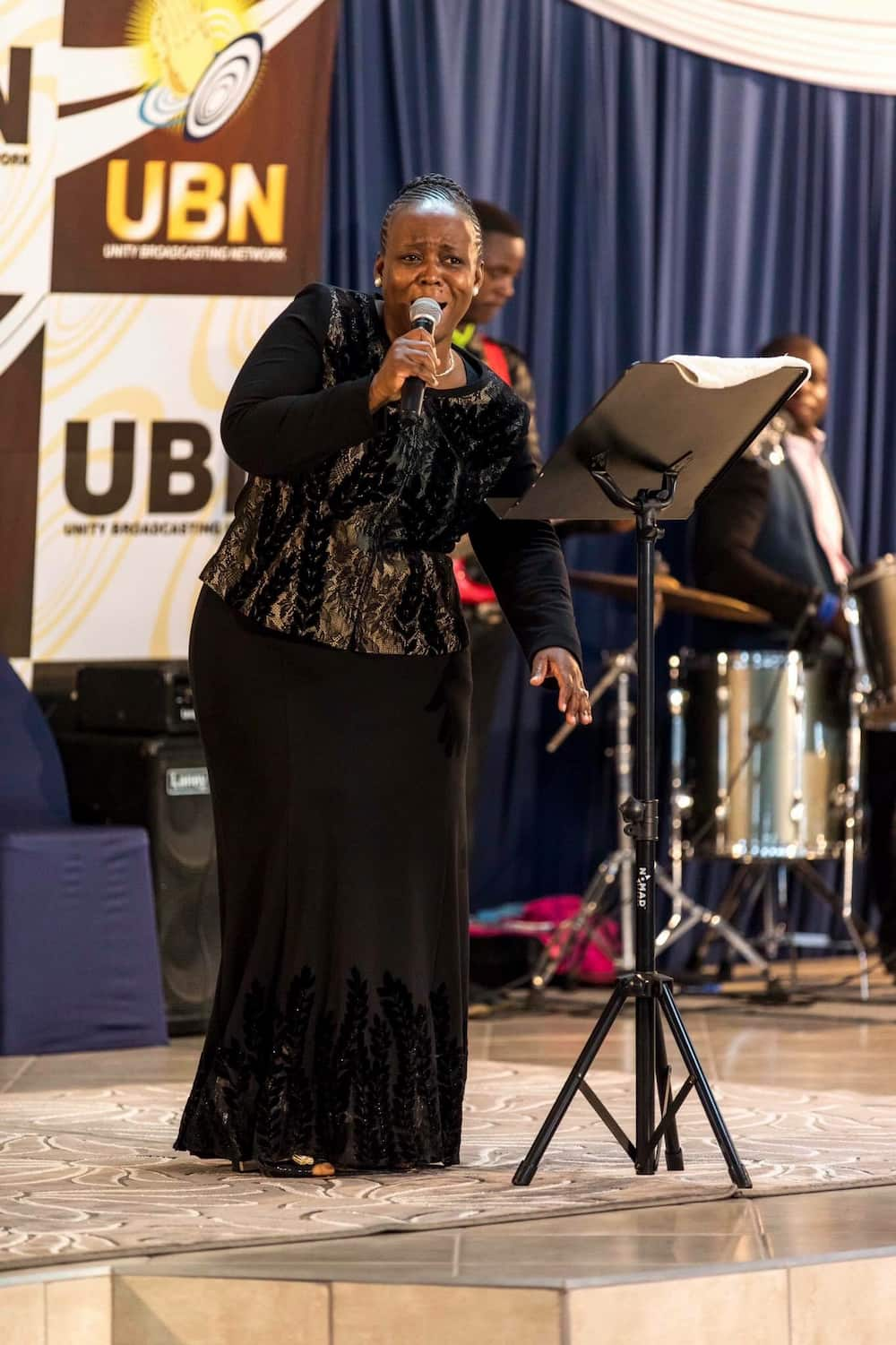 On 28th February 2021, the head of the Unity Fellowship church was arrested by Johannesburg Metro Police Department. This came after metro police officers came to the church during the Sunday service after the residents in the Midway area complained about the noise.
The congregants retaliated by damaging JMPD vehicles and injuring two officers who had to go to the hospital. The officers were overwhelmed and had to call for back-up.
Pastor Mukhuba and a number of her followers were arrested. They were charged with assault, public violence, malicious damage to property, and contravention of the Disaster Management Act to contain the spread of Covid-19.
Pastor Mukhuba death wish on police officers after the arrest has sparked mixed reactions among netizens. She cursed them to die one by one together with their families.
Pastor Mukhuba pictures
Pastor Mukhuba is a public figure in South Africa and beyond. How well do you know her away from the pulpit? Here are a few facts and pictures of the woman of God.
Venda woman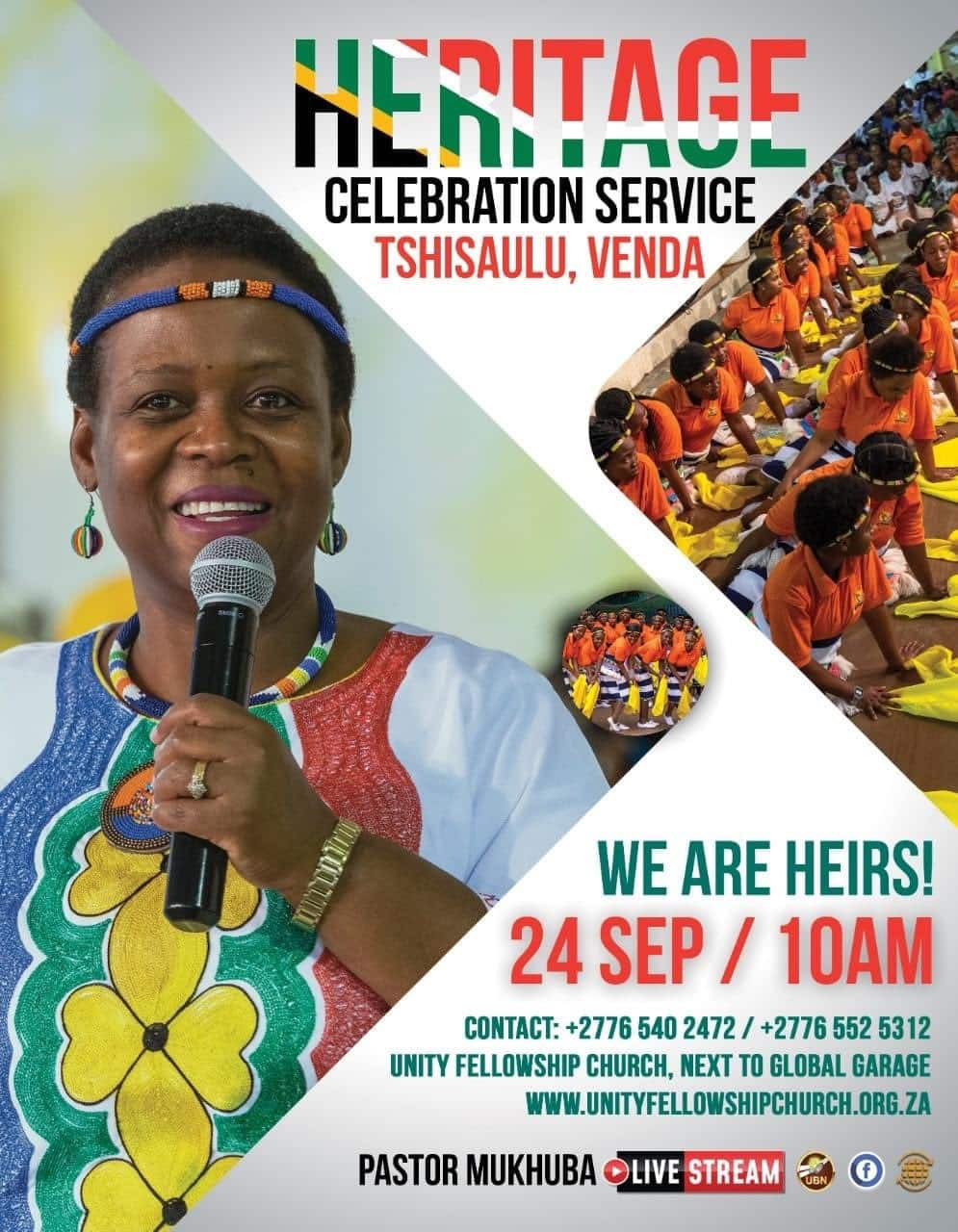 The charismatic pastor was born in Venda Province, South Africa. She was also raised here. She is often involved in Venda cultural activities.
Charismatic church leader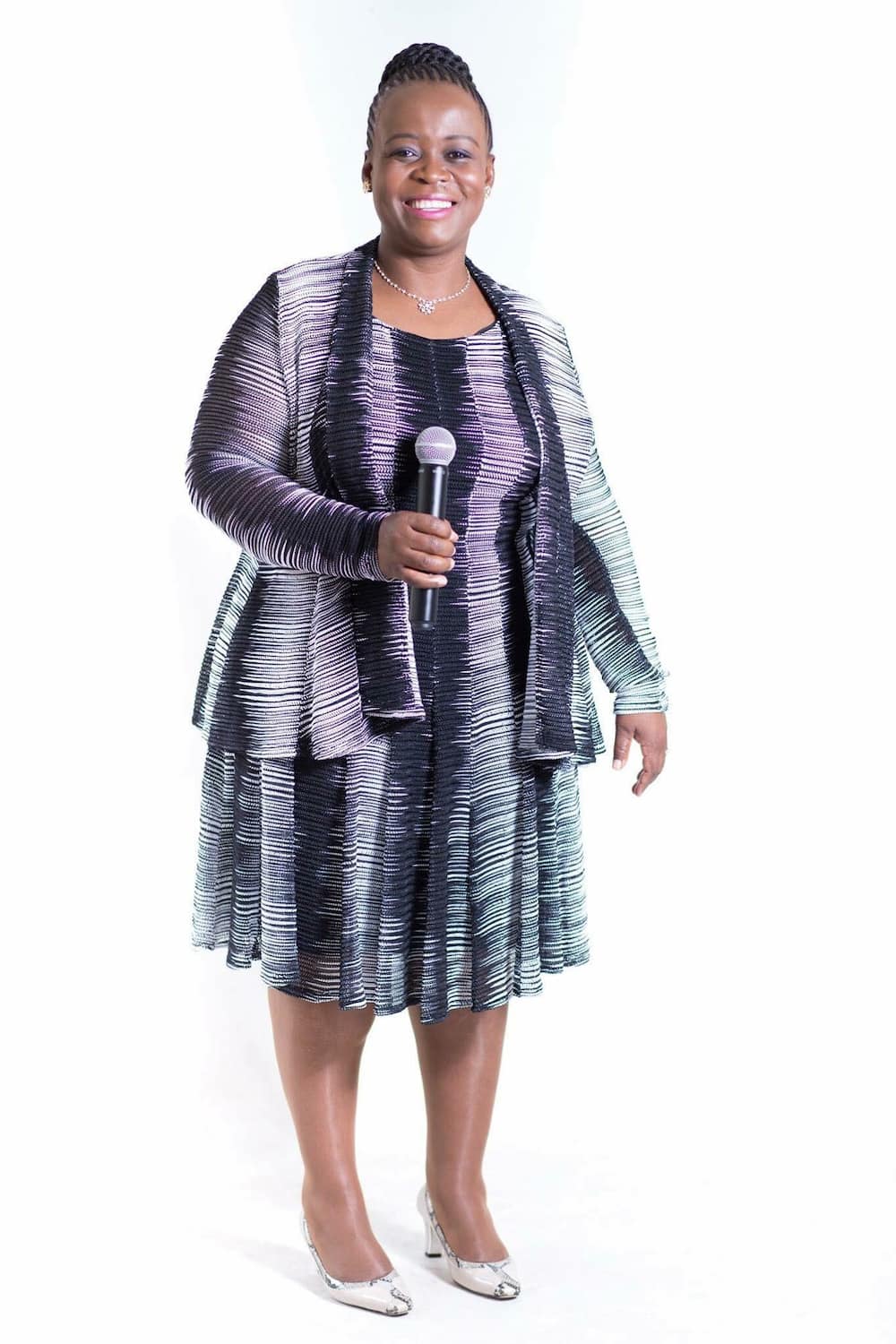 After being ordained a pastor in 2003, the woman of God has been moving from grace to grace. She started with a handful of followers in a classroom but now has a church that can fill more than 5,000 congregants at a go. She has never failed to prove that women can also be great shepherds.
Clinical psychologist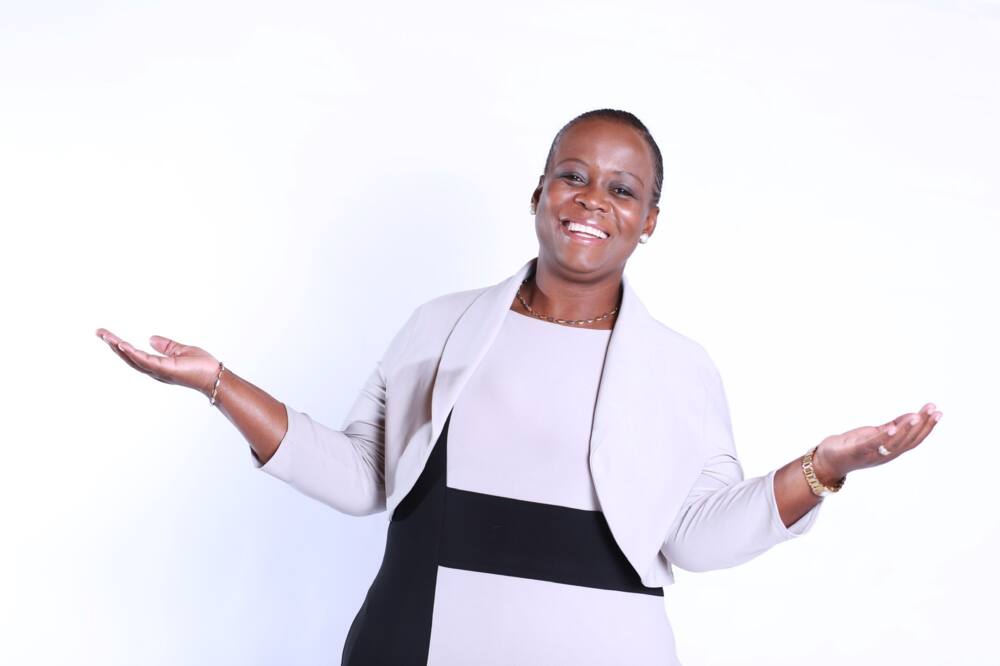 Professionally, the pastor is a clinical psychologist and owns a private practice. Since she is dedicated to the service of God, she has employed other professionals to manage its affairs.
Happily married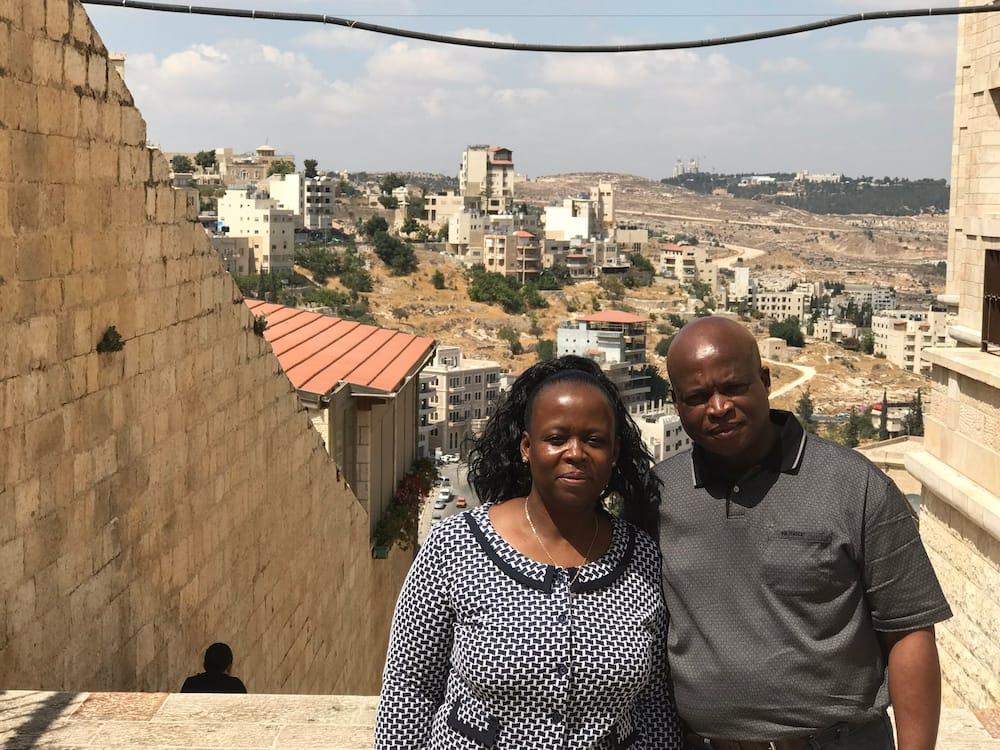 Pastor Mukhuba husband is Dr. Mukhuba, a South African academic at North West University. In an earlier interview, she revealed that her spouse is very supportive. The couple is blessed with three children.
Gospel musician
The head of the Unity Fellowship Church is also a talented singer. She sings gospel music and has released an album called Time of Worship. Pastor Mukhuba songs are often sung during praise and worship sessions at her church.
UBN Pastor Mukhuba is a strong and influential woman in South Africa. Her charisma has won her many admirers as well as haters. The recent arrests at Unity Fellowship Church also showed that no one is above the law.
READ ALSO: Lindsay Dentlinger race, education, career, scandal, profiles
Briefly.co.za recently published the biography of Lindsay Dentlinger. She is a South African political journalist and currently works for the eNCA.
The journalist recently came under harsh criticism for portraying open racism during the February 2021 Budget Speech coverage. Read her biography to discover more about the controversy and her journey in the journalism industry.
Source: Briefly.co.za