Soweto Gospel Choir: members, songs, best collaborations, awards, story
Soweto Gospel Choir is a South African gospel group that was formed in 2002. The music group consists of more than 30 members and is one of the most influential ensembles in the African entertainment industry.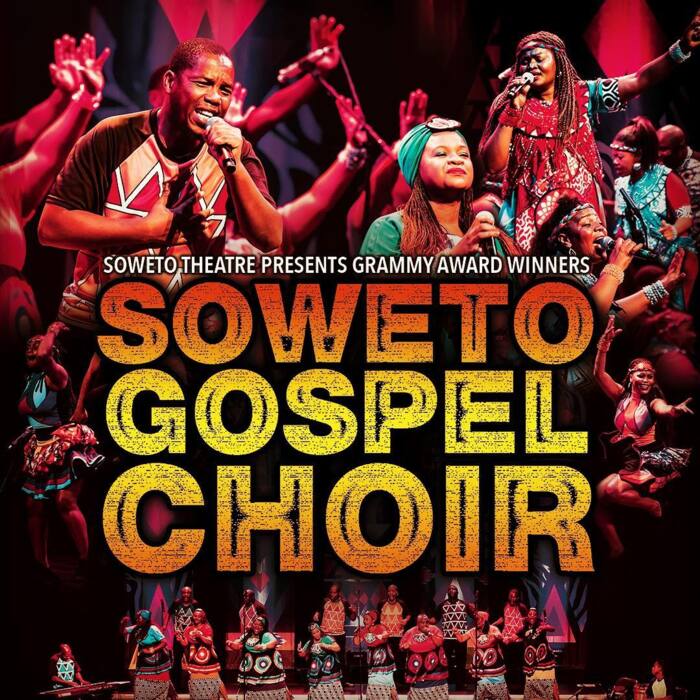 Here are interesting details about the choir, including its history and different facts about its members.
Origin story
Who owns Soweto Gospel Choir? The group was formed in 2002 by choir directors David Mulovhedzi and Beverly Bryer.
The group has gained international fame because of its fusion of Afro gospel, traditional hymns, Jamaican reggae, and American pop to create amazing South African gospel music that many people can relate to.
What languages does the Soweto Gospel Choir sing in?
The choir sings in English and eight South African languages, one of which is Xhosa.
Who is the founder of Soweto Gospel Choir?
David Mulovhedzi and Beverly Bryer formed the band.
Soweto Gospel Choir members
The choir members are:
Anele Bizane
Matshepo Chapole
Nombuhle Dlamini
Sibusiso Dube
Shimmy Jiyane
Mlungiseleni Jones
George Kaudi
Katlego Khasela
Bongani Khumalo
Thembisa, Khuzwayo
Bongani Mabaso
Warren Mahlangu
Lebo Mahlatji
Sibongile Makgathe
Victor Makhathini
Cecelia Manyana
Thuli Mazibuko
Gugu Mbongwa
Lukas Mello
Thabang Mkhwanazi
Sophie Mofokeng
Thabiso Molefe
Semangele Mongatane
Phumlani Msibi
Hlengiwe Msomi
Lungi Mhlongo
Mandla Modawu
Ipi Moshe
Ori Msimango
Mary Mulovhedzi
Mulalo Mulovhedzi
Maserame Ndindwa
Milton Ndlakuse
Sipho, Ngcamu
Phumla Nkhumeleni
Clarissa Nchabeng
Zanele Ngcamu
Duduzile Ngomane
Zanele Ngwenya
Sipokazi Nxumalo
Linda Nxumalo
Jeffrey Nzuza
Linda Sambo
Mazwe Shabalala
Surprise Sidumo
Portia Skosana
In addition to these, there are other categories of people who play a huge part in the group's success. They include the following personalities:
Shimmy Jiyane is a choirmaster, choreographer, and dancer as well. He is a founding member of the band.
Mulalo Mulovhedzi is the band's general manager and bass singer.
Diniloxolo Ndlakuse is a musical director, tenor, keyboard player.
Mary Mulovhedzi is an administrator.
Beverly Bryer is a producer/director.
Mazwe Shabalala is a local company manager, associate choreographer, and choirmaster, bass, dancer.
READ ALSO: "The devil had me": Kanye West tells students Jesus saved his life
Collaborations
The band has collaborated with so many artists, including:
Akon
Andre Rieu
Angelique Kidjo
Annie Lennox
Baaba Mal
Bala Brothers
Bastille
Bebe Wynans
Be
Bono
Celine Dion
Chance the Rapper
Chris Martin (Coldplay)
Corlea
Danny K
Darey
Denim
Die Heuwels Fantasties
Diana Ross
Dorothy Masuka
Eddie Vedder (Pearl Jam)
Elvis Blue
Eric Wainaina
Freshly Ground
Harlem Gospel Choir
HHP
Howza & Omen
Hugh Masekela
Jamali
Jennifer Hudson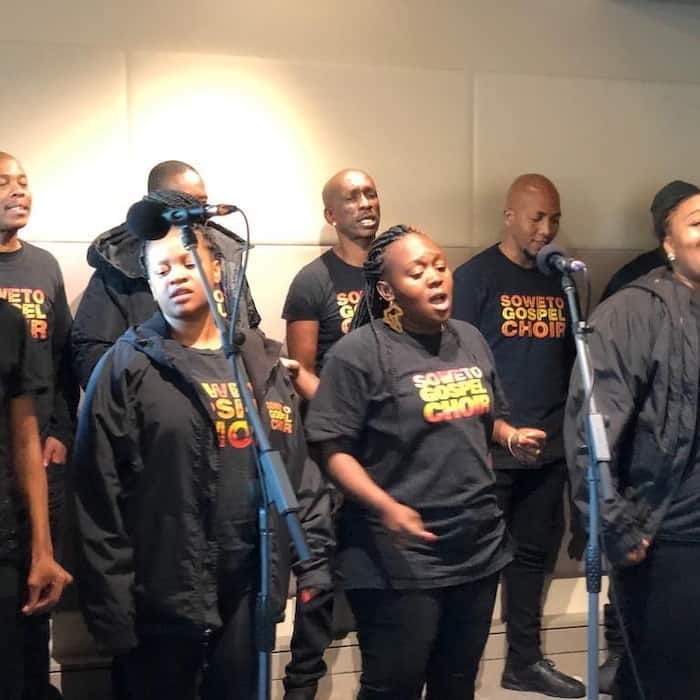 Joepraize
John Legend
Johnny Clegg
Josh Groban
Judith Sephuma
Karen Zoid
Kylie Minogue
Kwela Tebza
Kwesta
Keri Hilson
Kirk Franklin
Kurt Darren
Liquideep
Lira
Lloyd Cele
Loyiso
Majozi
Paul Ruske
Peter Gabriel
P J Powers
Papa Wemba
Pharrell Williams
Proverb
Ray Phiri
Red Hot Chili Peppers
Robert Plant
Salif Keita
Simphiwe Dana
Sipho Mabuse
The Soil
Vusi Mahlahsela
Yvonne Chaka Chaka
U2
Wizkid
Zahara
READ ALSO: Full list of South Africa Grammy Awards winners and nominees
Awards
In 2003, the choir won its first award, a Helpmann Award for Best Contemporary Music Concert. That same year, they won the American Gospel Music Award for Best Choir and Best International Choir.
In 2007, the group won a SAMA Award (South African Music Association Award) in the Best Live Performance DVD category. They also won a Metro FM Music Award for Best Gospel Album for African Spirit.
In 2008, the band won the PanSALB Award for Multilingualism and Nation Building for Album of the Decade.
During the 61st Annual Grammy Awards (2018), the choir won the Best World Music Album for Freedom.
In 2009, the group won a SAMA (South African Music Awards) Award for Best Duo or Group.
During the 53rd Annual Grammy Awards (2010), Soweto Gospel Choir was nominated under the Best Contemporary World Music Album category for Live At The Nelson Mandela Theater.
In April 2012, the group was honoured with the inaugural International Achievement Award at the SAMAs.
In 2011, the choir won an Emmy Award for ESPN's 2010 FIFA World Cup music promos.
In the 50th Annual Grammy Awards (2007), the group won the Best Traditional World Music Album for African Spirit.
In 2018, the group won its 5th SAMA (South African Music Award) for the album Symphonic Soweto.
During the 49th Annual Grammy Awards (2006), the group won the Best Traditional World Music Album award for Blessed.
Soweto Gospel Choir songs
Just like Simunye Male Chorus, the group is famous for releasing some of the best SA gospel songs. Some of the choir's most popular songs include:
Umbombela
Siyabonga Jesu
Ke Na Le Modisa
Amazing Grace
Modimo - The Soweto Gospel Choir Modimo song has impressive lyrics that uplift the soul. The song is part of the band's African Spirit album.
Khumbaya
Avulekile Amasango / One Love
Hallelujah
Nkosi Sikelel'iAfrika
Ndikhokhele
Shosholoza
Seteng Sediba
Bayete
Emlanjeni
Hosanna
Noyana - The group performed the Soweto Gospel Choir Noyana song as part of their Blessed concert in 2005.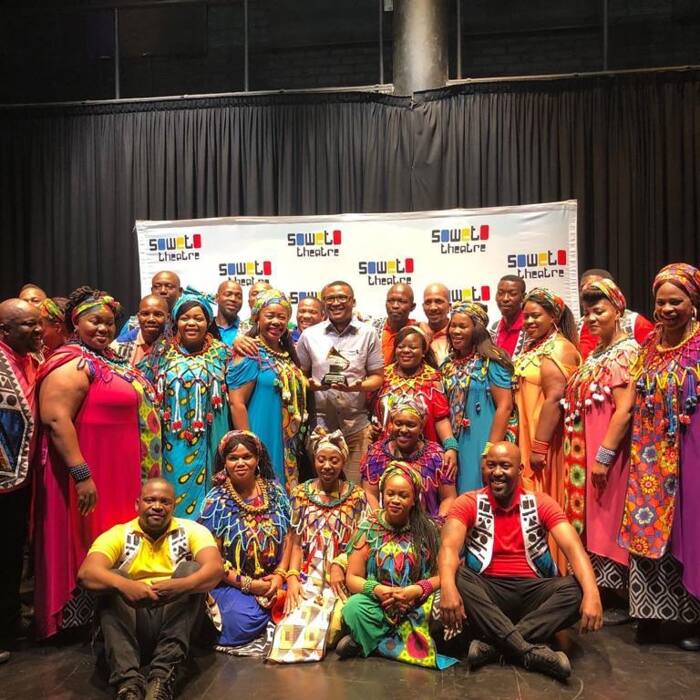 Soweto Gospel Choir albums
The group is popular in the gospel music South Africa industry, and this is due to its consistency, catchy lyrics, and fantastic rhythm. All these elements are evident in their songs. Here is a list of the group's popular albums:
Voices from Heaven
Blessed
African Spirit - The Soweto Gospel Choir African Spirit album is a 19-track album that was released on January 30, 2007.
Live at the Nelson Mandela Theatre
Grace
Divine Decade: Celebrating 10 Years
Freedom - The Soweto Gospel Choir Freedom album was released on 14 September 2018 under Shanachie Records.
Symphonic Soweto: A Tribute to Nelson Mandela
Soweto Gospel Choir tour 2020
The choir's New Zealand Tour 2020 was cancelled. The tour, which was dubbed Freedom 2020 NZ Tour, was set for March 2020, but it was cancelled due to the travel restrictions imposed by the COVID-19 pandemic.
The Soweto Gospel Music Choir is a highly talented group whose members have diverse abilities. When all their strengths are put together, the result is a culmination of pure joy in the form of excellent music and beautiful lyrics.
READ ALSO:
Joyous Celebration invites guest into studio, wows Mzansi with talent
Moozlie and church choir sing DJ Zinhle's Umlilo during worship
Ndlovu Youth Choir's 'Silent Night' in 6 languages is just beautiful
Source: Briefly.co.za