Moeletsi Mbeki is a South African author as well as a political economist and analyst. Presently, he is the deputy chairperson of the South African Institute of International Affairs as well as an analyst for Nedcor Bank. If not from those posts, you may be familiar with him as a member of the London-based executive council of the International Institute for Strategic Studies (IISS).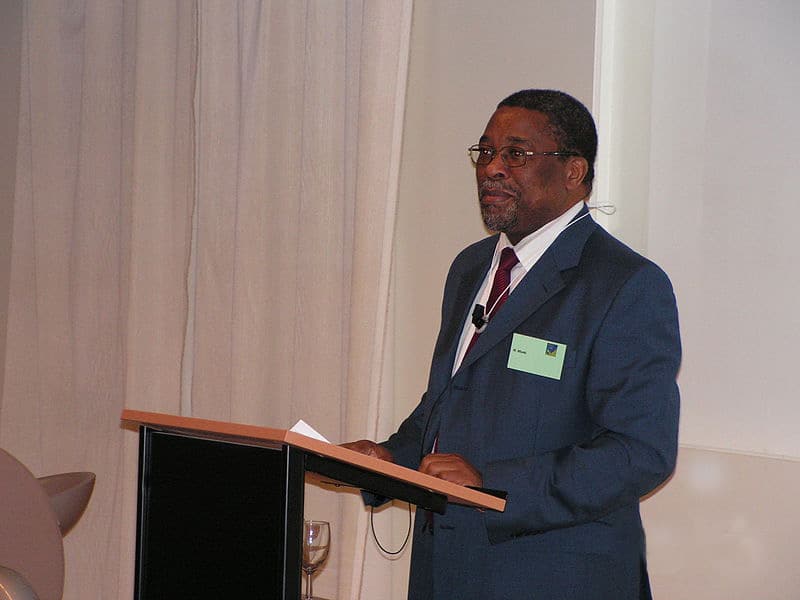 Is Moeletsi Mbeki related to Thabo Mbeki? Yes, Moeletsi is the younger brother of the former South Africa president Thabo Mbeki. He is a vocal man who is not afraid of tearing into his brother and father. For example, a few months earlier, Moeletsi tore into EFF policies concerning land. How old is Moeletsi and what else is there to know about the man who has extensive knowledge of nationalism in South Africa?
READ ALSO: Mbuyiseni Ndlozi age, spouse, wedding, parents, education, songs, EFF, and Instagram
Moeletsi Mbeki profile summary
Full name: Moeletsi Goduka Mbeki
Date of birth: 9th November 1945
Place of birth: South Africa
Moeletsi Mbeki age: 74 years old as of 2019
Nationality: South African
Relationship status: Married
Occupation: Author and political economist and analyst
Famous for: Being the deputy chairperson of the South African Institute of International Affairs
Moeletsi Mbeki biography
Who is Thabo Mbeki brother? Moeletsi's father is Govan Mbeki and his mom's name is Epainette Mbeki. Govan was a leading member of the ANC while Epainette was a shopkeeper as well as a farmer. Goduka grew up in South Africa, in a family of four including Linda Mbeki (his sister), Thabo Mbeki (his brother), and Jama Mbeki (his brother).
After his high school studies, he went for his higher education at the University of Warwick where he studied engineering. He was also a benefactor of the Harvard University Nieman Fellowship.
Moeletsi Mbeki wife is called Thandeka Gqubule-Mbeki.
Moeletsi Mbeki career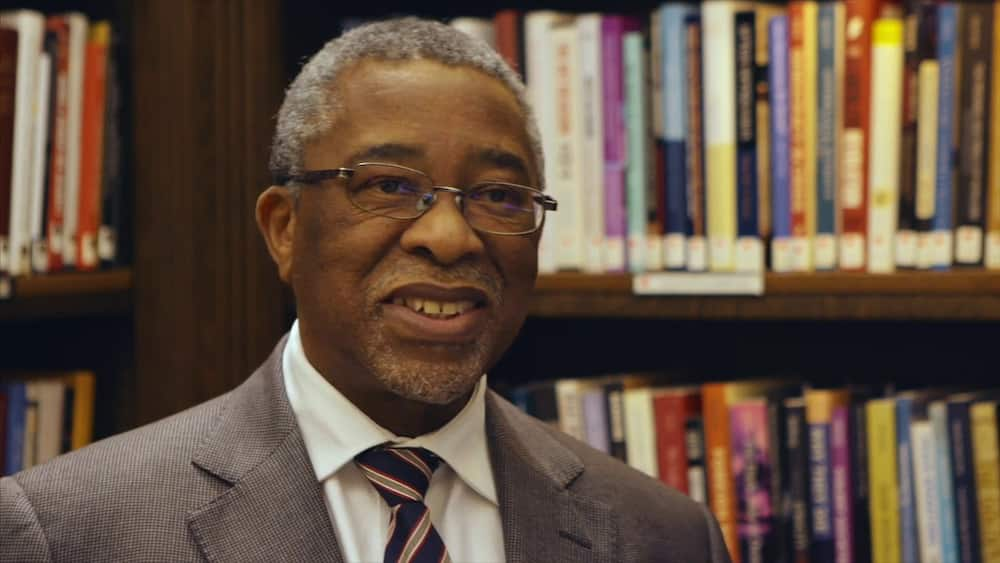 Moeletsi 's earlier times include a strong journalism foundation, which saw him work for companies like BBC. His time in media also enabled him to work as a media consultant in the 1990s for the African National Congress (ANC). Aside from his present political engagements, he chairs the board of a TV production house called Endemol South Africa.
His role as a political analyst has seen him commentate on several political matters in the country. Over his career, his expressive nature has put him in hot water such as some comments he made back in 2003. He commented that colonials ruled better than the current crop of African leaders. SABC was forced to blacklist him after that. Aside from his strong stance against EFF policies, he is also a known critic of some Black Economic Empowerment (BEE) affairs.
Moeletsi has also been the director of Comazar, which works with African railway networks. You can get his contact details from any of his organizations he is affiliated with.
Moeletsi Mbeki articles and papers
Moeletsi has written a number of articles and papers including:
South Africa: Only a matter of time before the bomb explodes;
Africa was better governed under colonial rule than it is today;
A growing gap between the black elite and the black masses? Elites and political and economic change in South Africa since the Anglo Boer War;
Perpetuating Poverty in Sub-Saharan Africa.
Moeletsi Mbeki books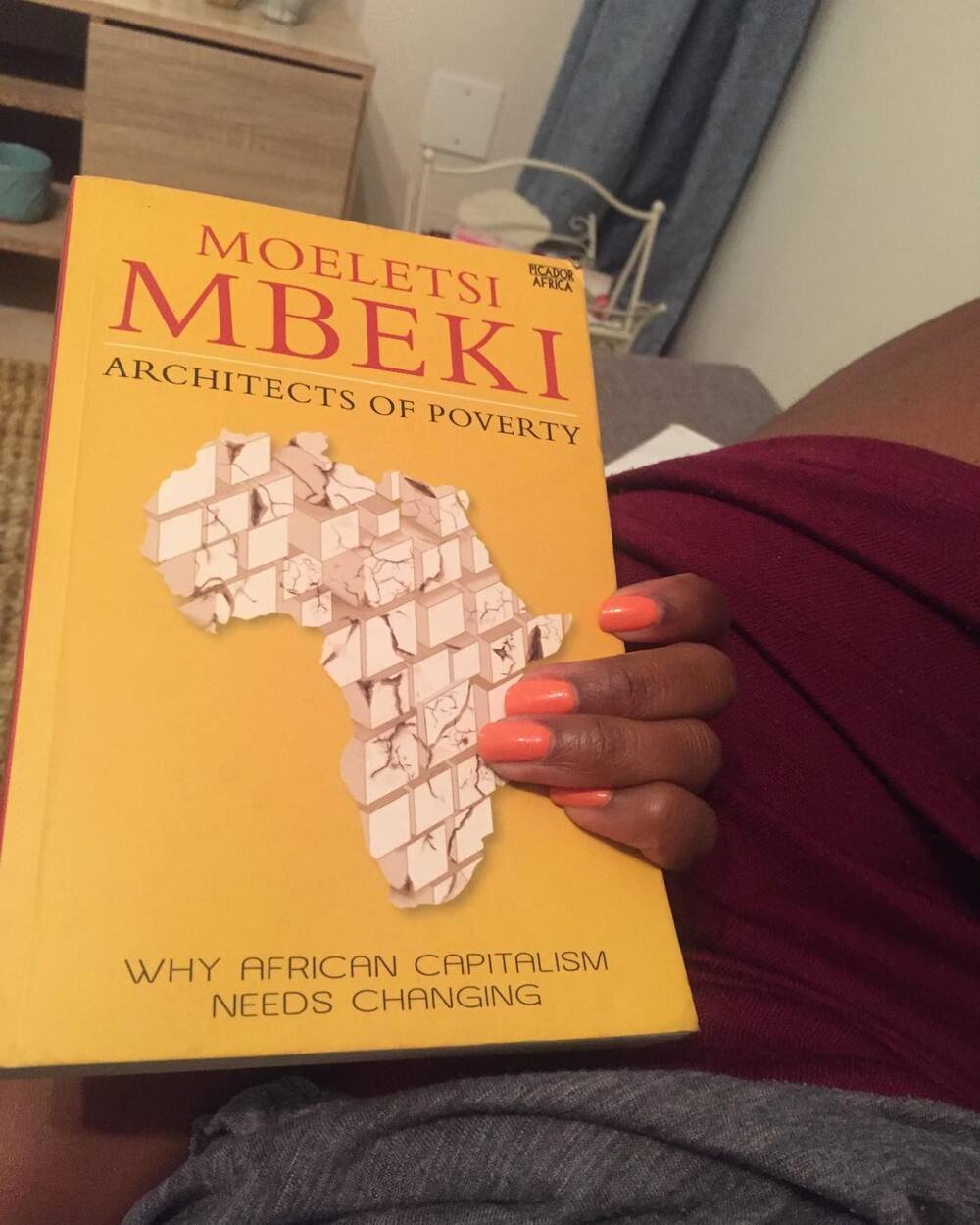 His books, including the Moeletsi Mbeki new books are:
Architects of Poverty: Why African Capitalism Needs Changing: 2009;
A Manifesto for Social Change: How to Save South Africa;
Zimbabwe before and after the elections: 2001.
Moeletsi Mbeki news
In an interview a few months ago with Biznews, Moeletsi was discussing troop deployment in the Cape Flats to handle violence from gangs. In the interview, he spoke strongly against ANC's economies that have contributed to de-industrialization and reduced investment.
READ ALSO: Bahumi Madisakwane bio, age, married, parents, car and Instagram
You would think that being the brother of a famous person, Moeletsi Mbeki, would be encapsulated by the shadow of President Mbeki. If you thought that, you would be vastly mistaken as this piece clearly shows that Moeletsi is very independent. If that does not convince you, watch any Thabo Mbeki interview and the subsequent response by Moeletsi.
READ ALSO: