South Africans went crazy on the internet after a video of Semali Moeti Rakgadi exposing the secrets of her late brother's family went viral. Her brother passed away at Ekurhuleni hospital at the age of 44 years. While thousands of people condemned her actions, others supported her for speaking the truth.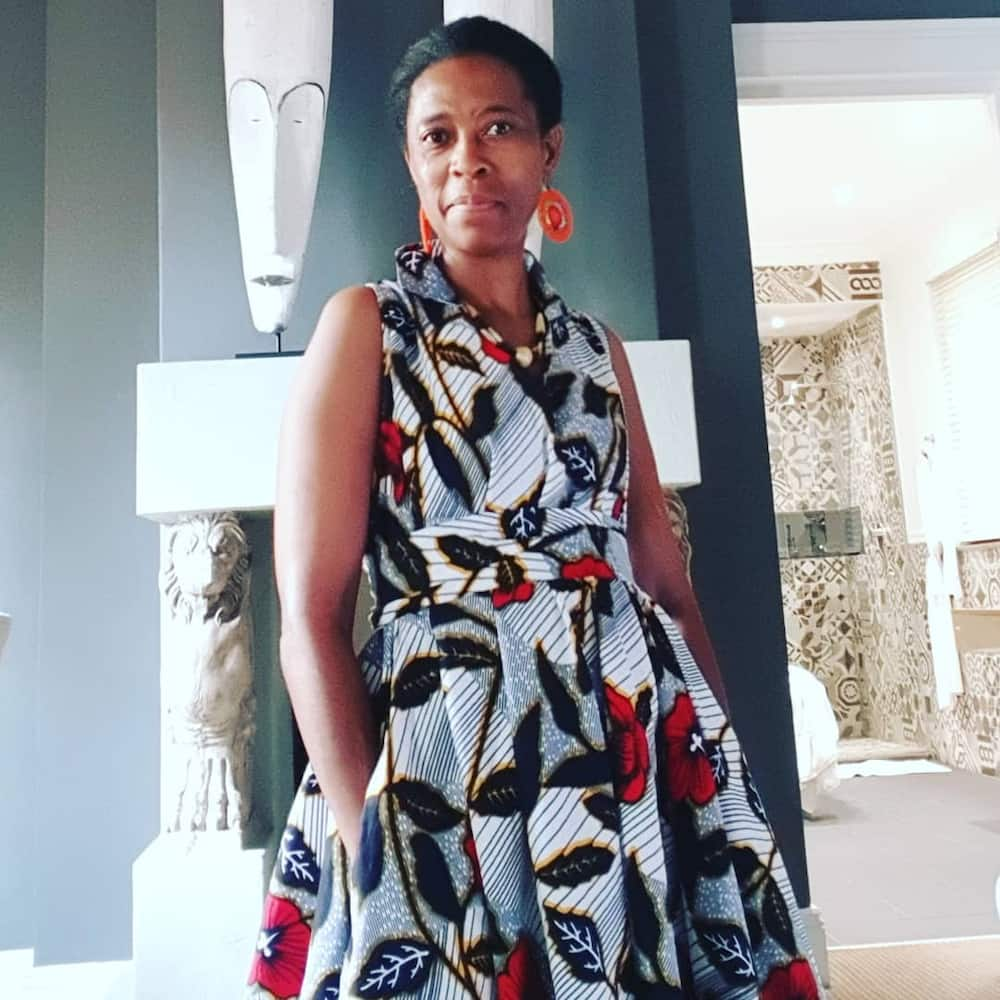 During her brother's funeral, Semali claimed that her sister-in-law's true colours were revealed at the time he was battling for his life in the hospital due to renal failure. Semali alleged that not only was his wife unfaithful, but she also took the men into her matrimonial home.
5 facts about Semali Moeti that you should know
Semali Moeti's video has aroused curiosity in people about her personality and private life. Below are five things about her:
1. What was the career of Semali Moeti's brother?
She is the sister of the late Lebohang Khitsane, the founder of Bataung Memorial Tombstones. The company has created uniquely designed tombstones for South African icons like Nelson Mandela, Gugu Zulu (race car driver), Robbie Malinga, and Mandoza (kwaito musician).
2. Semali's family hails from Katlehong
The late Lebohang Khitsane revealed that his company had a workshop in Katlehong. Furthermore, he explained on Bruce Whitfield's The Money Show on 702 that his parents had a tombstones business in Soweto.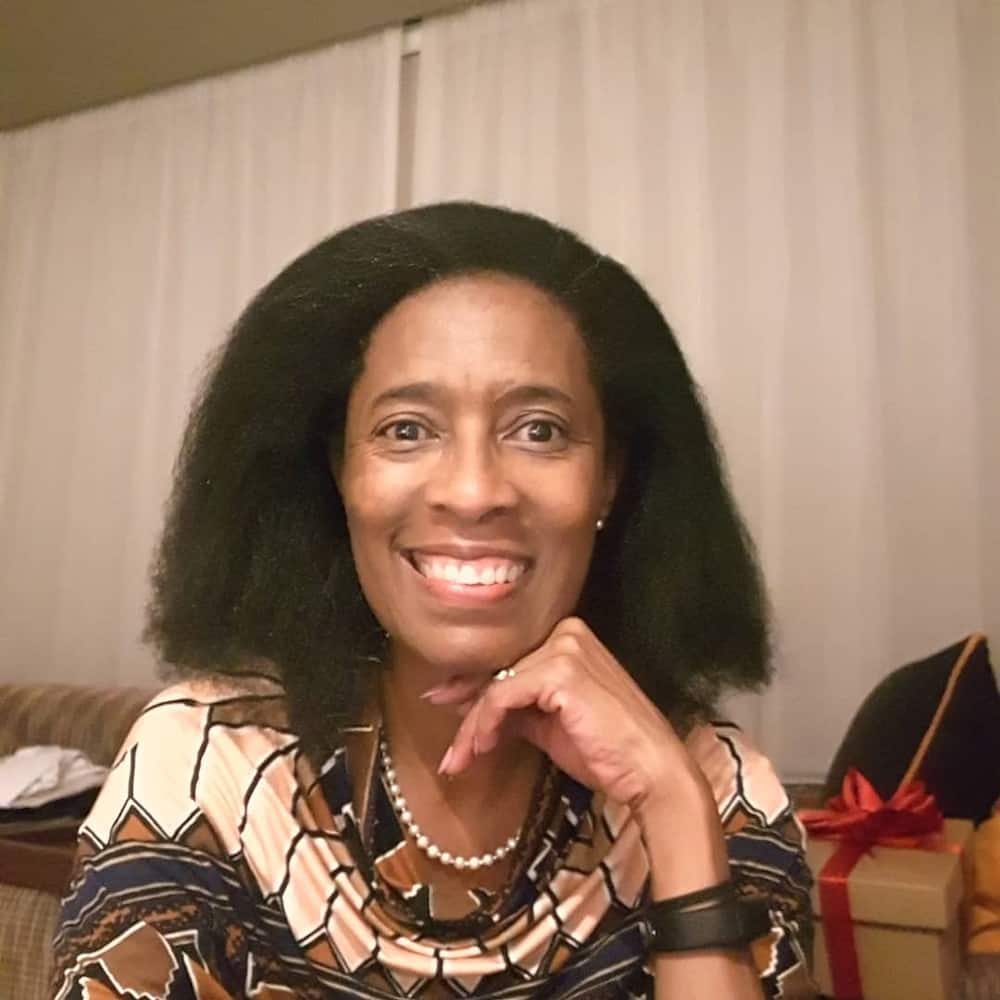 READ ALSO: Video shows fed-up citizens beating up alleged ATM scammer, SA reacts
3. Moeti's educational background
In 1989, she graduated from the University of Witwatersrand with a Bachelor of Science in Microbiology degree and got an honours degree in 1990 from the same university.
4. Where does Moeti work?
In 2008, she was an acting clinical research manager at Roche Products, a leading healthcare company. Roche Products has been operating in South Africa since 1947. Currently, Moeti has a high-paying job. She oversees the compliance and training on processes and systems at EEMEA Sub-Regional Affiliate Process.
5. Moeti owns Semali Consulting
As an entrepreneur, she is the founder and managing director of Semali Consulting. It is a Johannesburg based clinical research firm. She started the company in 1999.
What was Semali Moeti's reaction to the situation?
Semali Moeti has defended herself on Twitter by stating that she spoke for the truth. Here is her tweet on 31st August 2020: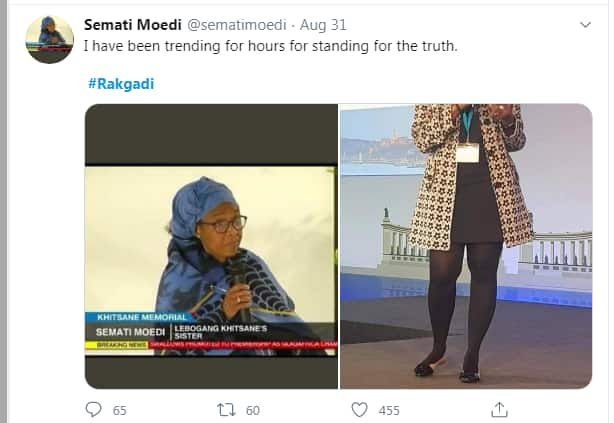 Although people understand that Rakgadi Semali Moeti was in pain, they also feel that she should learn how to control her emotions in public. Time will reveal whether Semali's behaviour will have consequences or not.
READ ALSO: Look ma, no hands: Traffic cop caught on video jamming on bike
In the latest trending news from Briefly.co.za, Mzansi acknowledged that too much work without joy makes Jack a dull boy. South Africans defended a national Traffic officer who was set to face disciplinary measures after a video of him enjoying himself while driving his motorcycle broke the internet.
South Africans were excited when he let go of the steering wheel as he danced to a beautiful song. People claimed that the cop was stretching his arms; therefore, he should not be punished. Take a look at the video.
READ ALSO:
Mokonyane didn't know BOSASA paid for a party she had denied attending
Steenhuisen says Moodey quit to avoid serious internal charges
Rice master: Roadside chef throwing rice like football goes viral